Motorcity F1-X Courtyard Marriott Hotel
Celebrating the spirit of Formula One racing, F1X is an exhilarating theme park that combines the excitement of Formula One racing and first-class entertainment facilities. This park delivers a once in a lifetime experience. The F1X Theme Park provides endless entertainment in the ways of shopping, racing, museums, an IMAX theater, the largest roller coasters in the Middle East, racing simulations and even a Formula One driving school. All facilities in the F1X Theme Park are designed to complement the Formula One racing environment while simultaneously complementing the overall theme of Motor City.
Size : 1,72,222 SF
Services : Master Planning, Building Design - Architecture, Landscape Design, Interior Design, MEPF Engineering Infrastructure Engineering, Structure Engineering, Sustainability
Collaboration : Stantec (Formerly Burt Hill) Jayesh Hariyani while Director at Burt Hill in association with Hydar Hassan, Director Burt Hill Dubai
Premium Hospitality Overlooking the F1 Race Track
The Courtyard Marriot Hotel forms a part of the larger integrated city with offers that include recreation, hospitality, residential, commercial and entertainment venues designed at the Formula1 – X themed mixed use new city (district) in Dubai named Motor City. One of the most premium precincts even in Motor City, the Courtyard Marriot is located on a site at the edge of the main race track and overlooking it. It is designed to host high profile guests at its ground plus seven stories facility having 243 rooms and suites, retail and F&B outlets, children's arcade, all day dining specialty restaurant & bar, pool-side, steam and sauna, gym and fitness center.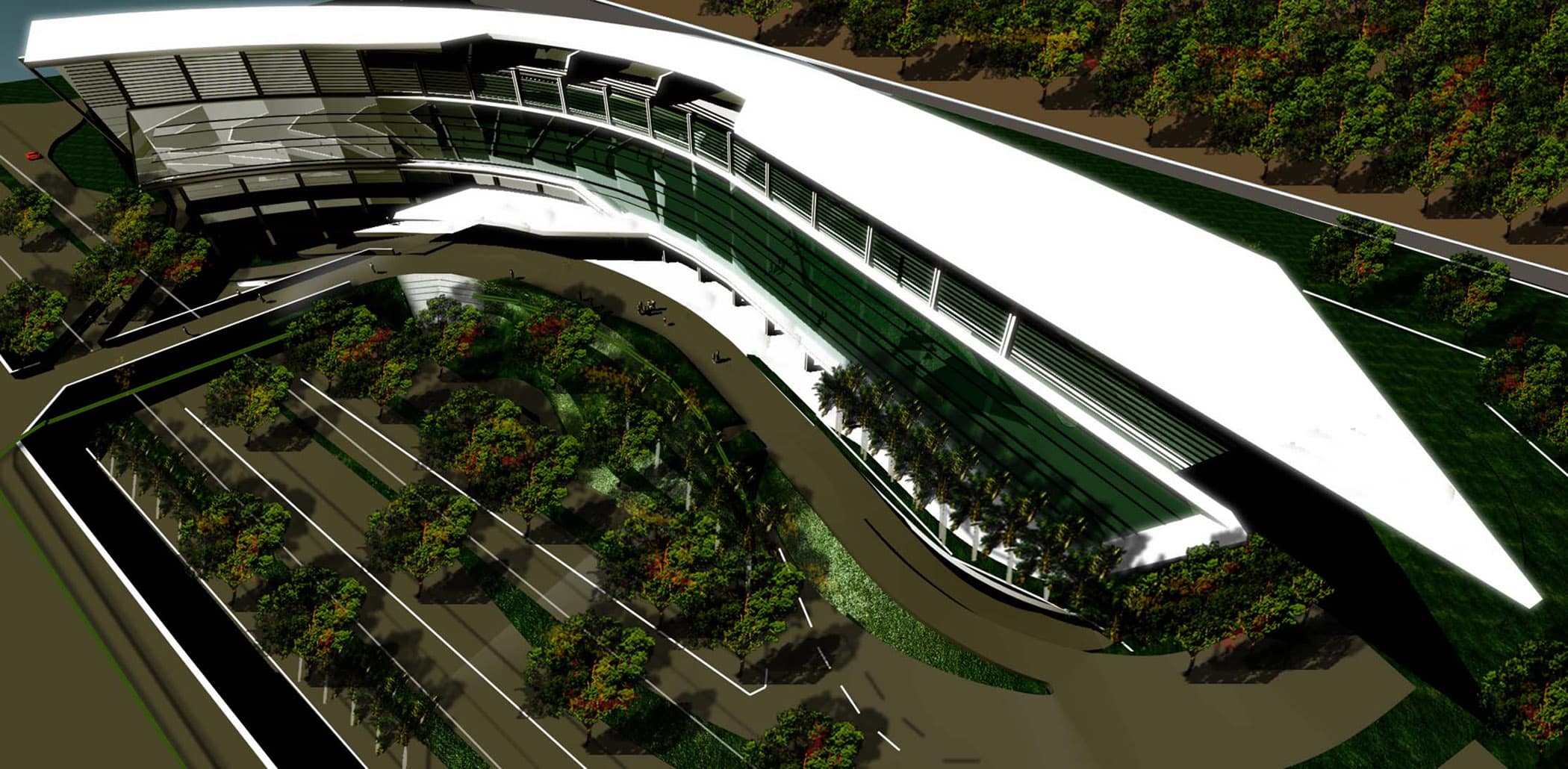 Architecture Symbolic of Dynamic Motion
As an integral part of the surrounding auto drome architecture and blending into it, the Courtyard Marriot Hotel articulates a similar dynamic motion in its architectural language. Its form sweeps forward in an inward-looking curve around a semi-circular forecourt at the end of the linearly disposed AutoMall. Its aerodynamic form has a glazed front façade which afford panoramic views of the entire racetrack in front to its inmates. While the building assembly has followed the cost-effective repetitive modular formula employed in such large projects it has retained a distinctive presence through its innovative form and architecture.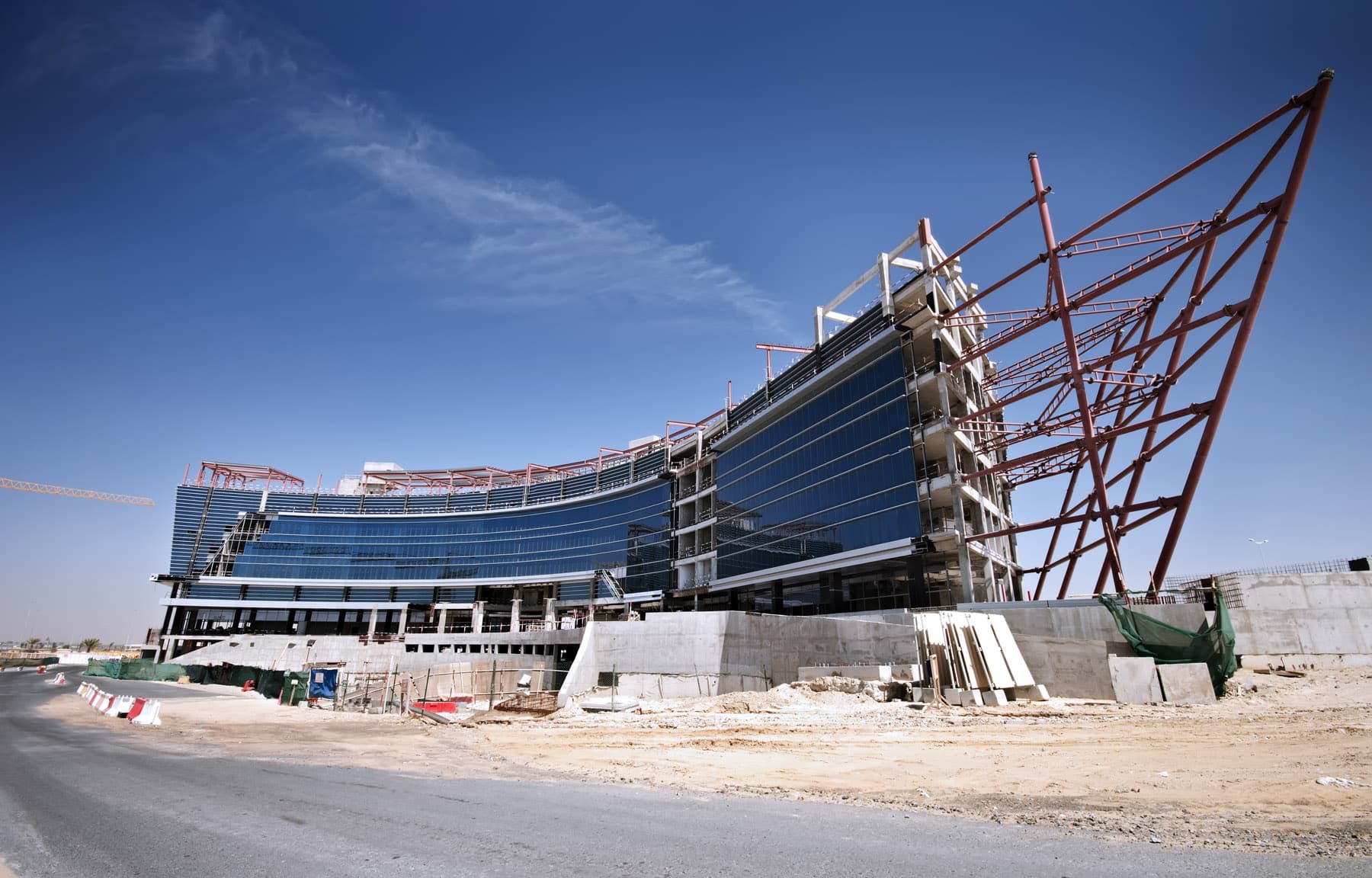 Image Credit: Stantec (formerly Burt Hill)