Motorcity Renaissance Hotel
The hotel has a variety of food and beverage outlets which cater to both residents and visitors. Also, the Renaissance Hotel is linked by bridge to the executive suites of showroom facilities that overlook MotorCity's renowned racetrack. The Hotel consists of a basement, ground level, mezzanine, large podium and 28 tower levels. Services and parking are accommodated at the basement level. The podium includes all public programs and administrative activities (lobby lounge, grand ballroom, restaurants, board room, spa, indoor and outdoor pools, etc.). The tower consists of 354 hotel keys (285 guest rooms, 67 suites and 2 royal suites).
Size : 9,79,515 SF
Services : Building Design - Architecture, MEPF Engineering, Landscape Design, Structure Engineering, Sustainability
Collaboration : Stantec (Formerly Burt Hill) Jayesh Hariyani while Director at Burt Hill in association with Hydar Hassan, Director Burt Hill Dubai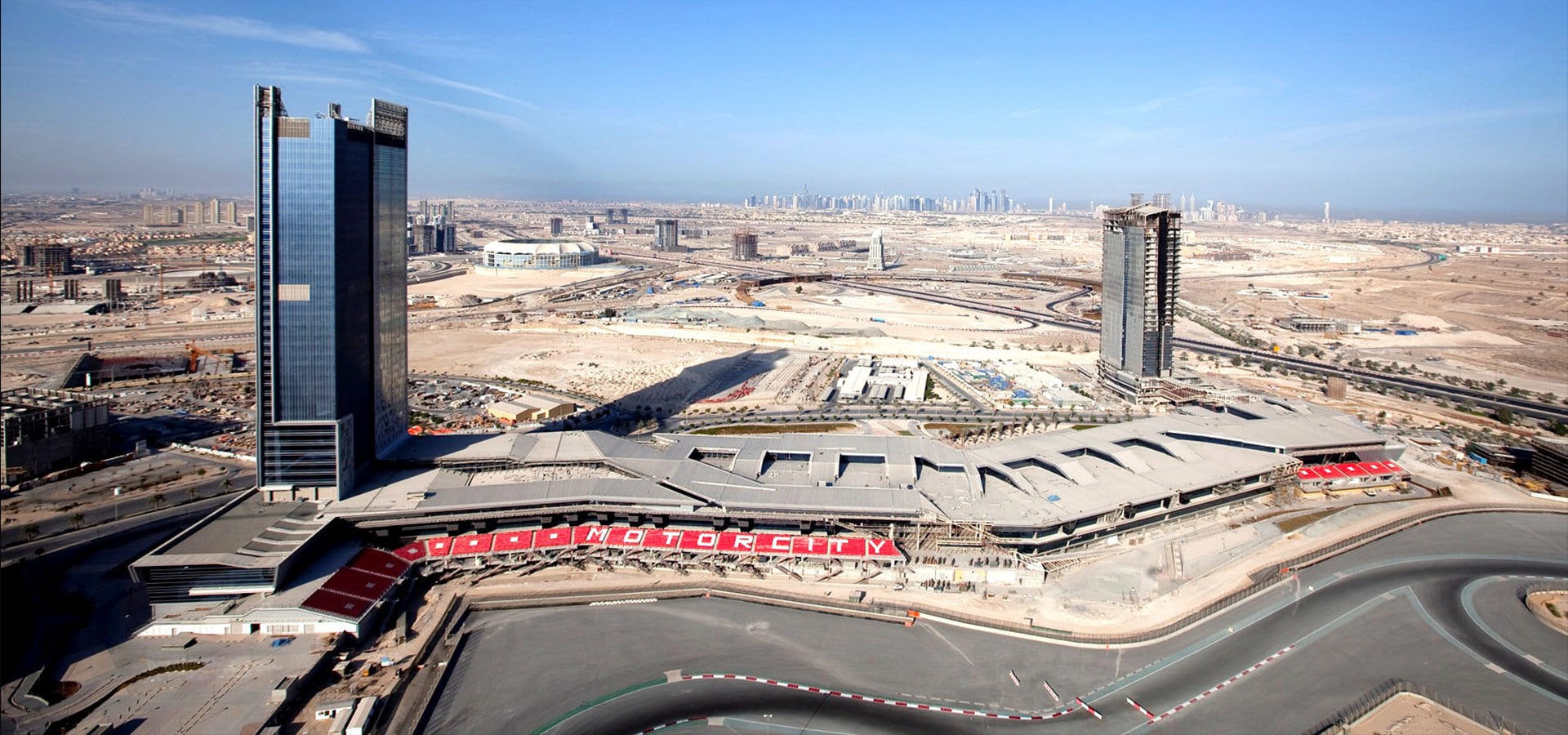 Motor City's Hi-End Recreation & Hospitality for Tourists, Locals and Royalty
The Renaissance Hotel forms another part of the larger scheme of recreation, hospitality and entertainment services designed at Motor City, Dubai's F1 – X themed district. Located on a site across the road from the center of F1 action which is the AutoMall, the hotel connects to it via a bridge at its podium level for seamless integration with the AutoMall complex. The levels below the podium reflect the dynamically layered architecture of the AutoMall and contain all the public and admin program like a magnificent lobby lounge, a grand ballroom, restaurants, indoor and outdoor pools, spa & wellness facilities, boardroom, business center among many other facilities. A large basement provides ample parking and space for services, while the 28 stories tower has a 354 keys hotel with guestrooms and suites for exclusive guests and royalty.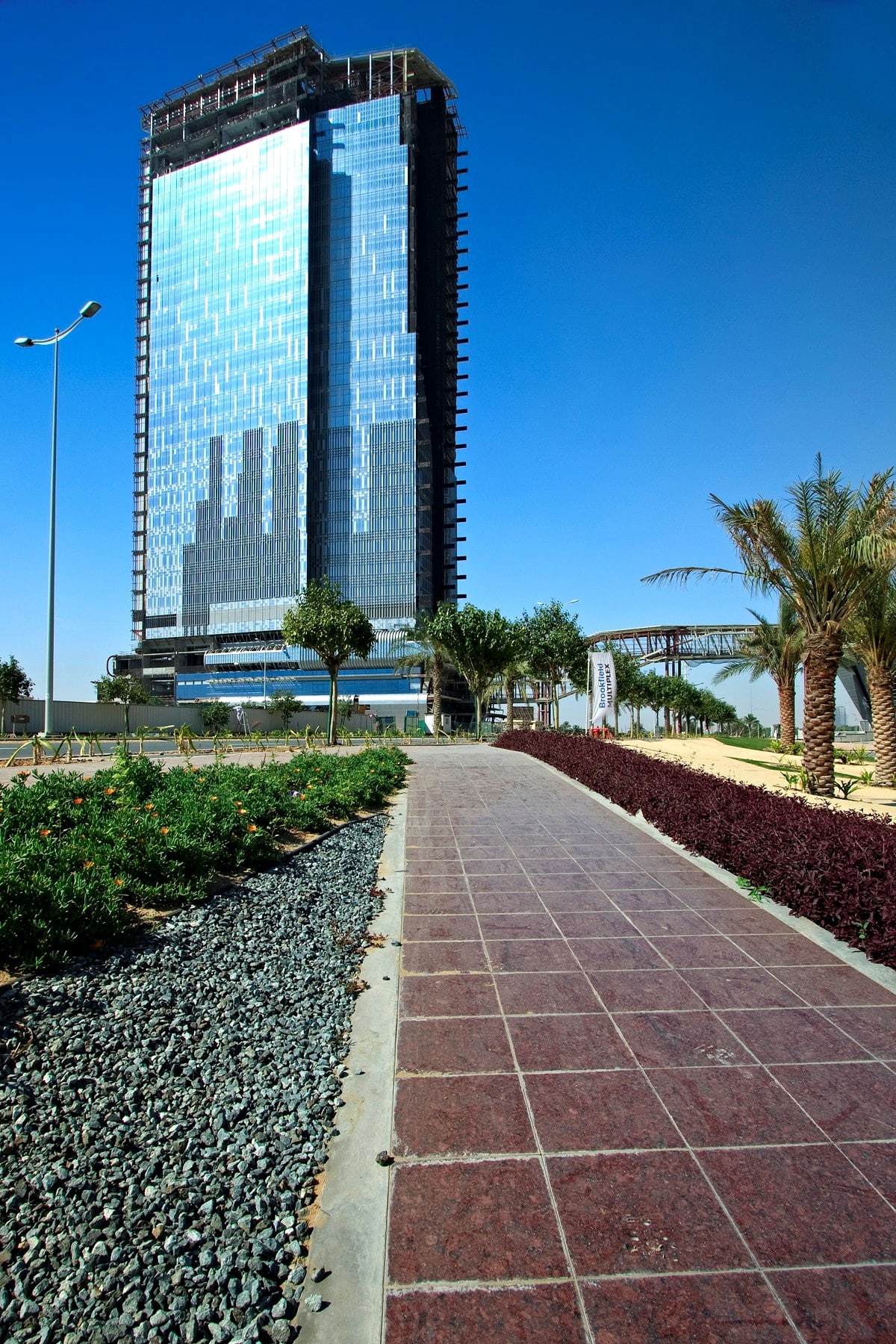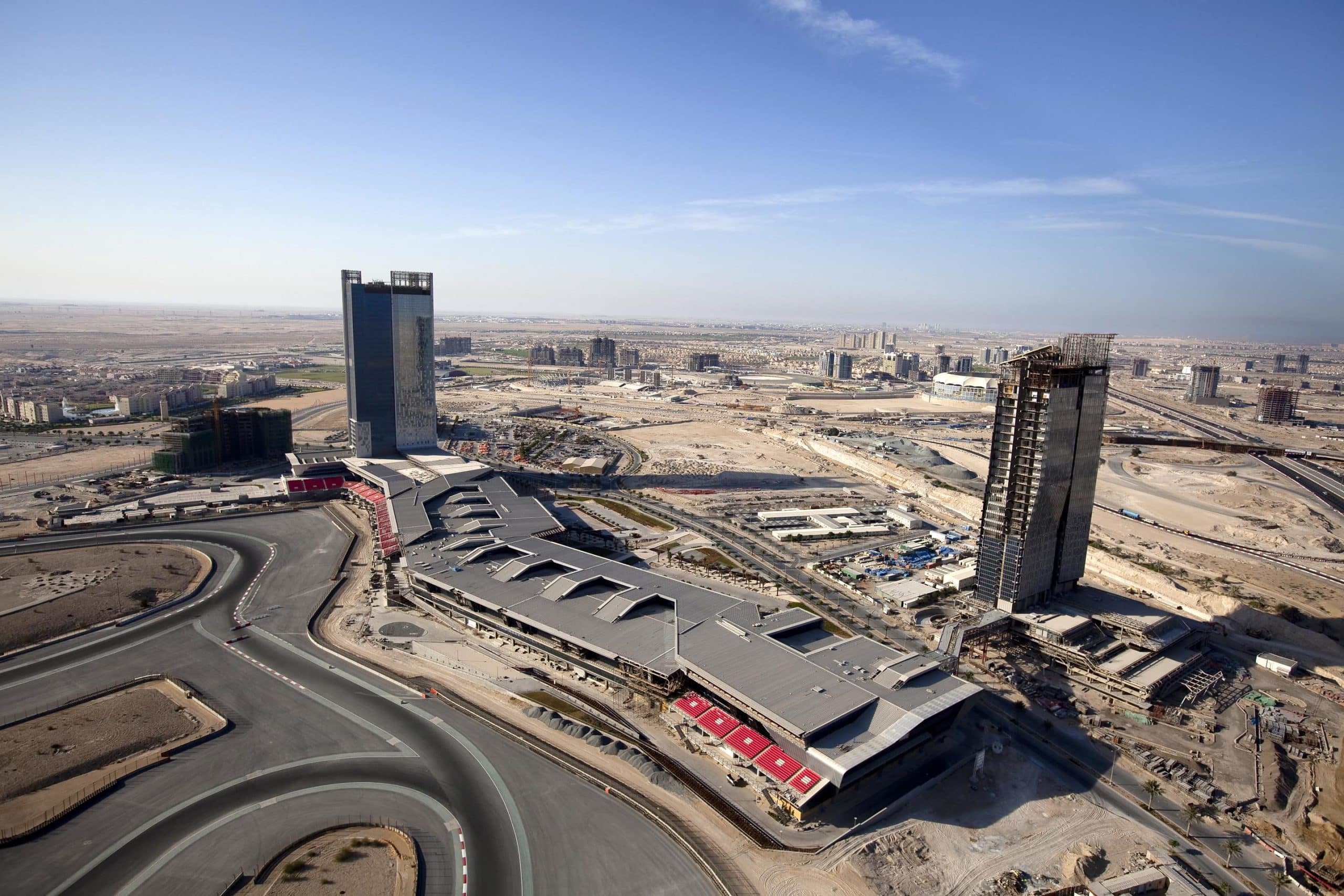 Architecture Mirroring the F1 Race Track
As the slender tower of the Renaissance hotel rises up 28 floors above the podium, it mirrors the speed and action of the race track, literally as well as through architectural metaphor. The fully glazed façade on the flatter face of the tower reflects all the action taking place at the racing precinct, while its other slender façade is treated in looping ribbons that gently bend midway through the tower's height, breaking the monotony of the flat faces. The looping, bending bands delineating the slender façade mimic the trail of the racetrack.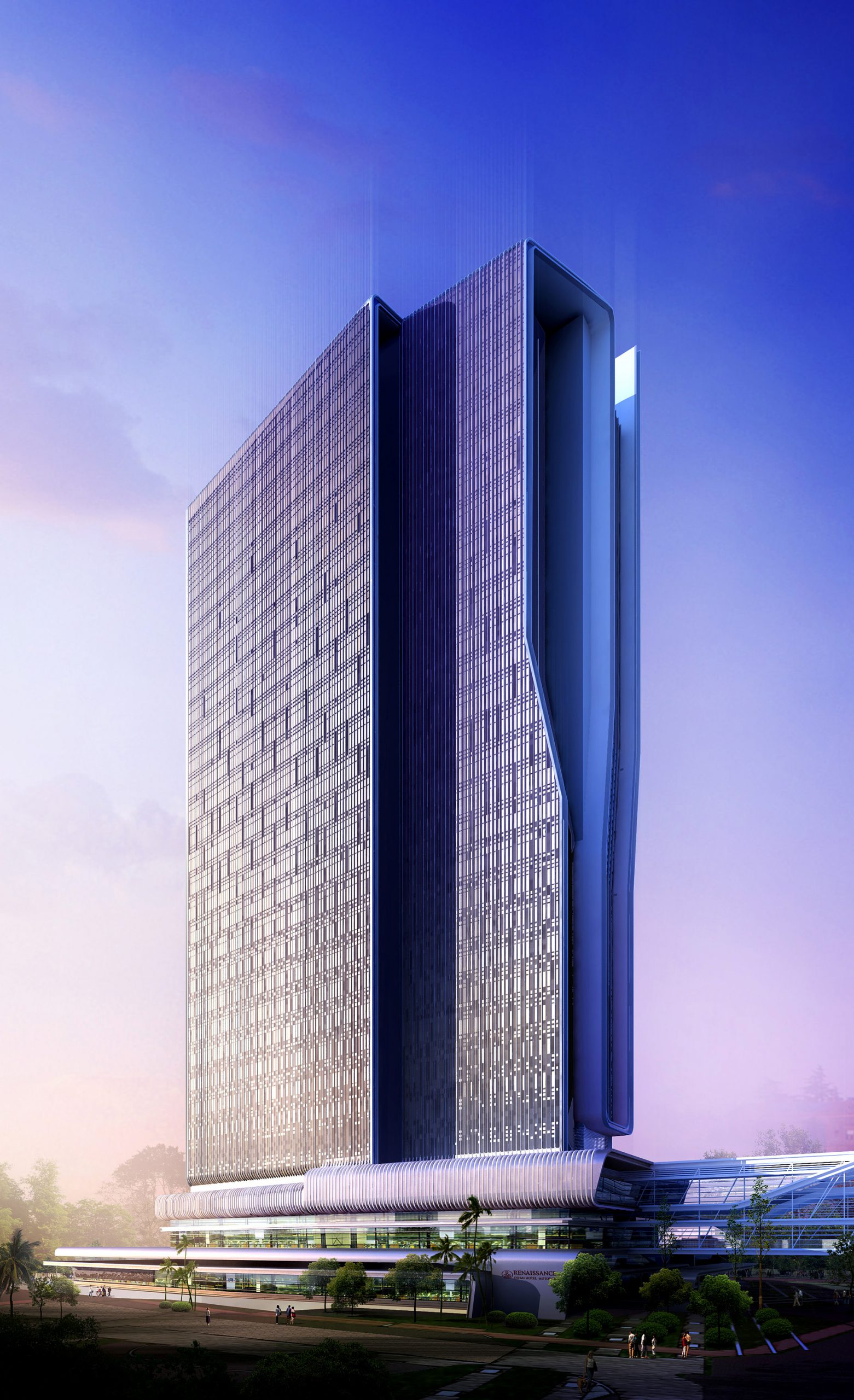 Image Credit: Stantec (formerly Burt Hill)