Development and operation of Multi –
Modal Hub With Commercial Facilities
Ranip, Ahmedabad, Gujarat, India
Integrated Civic Facility for Smooth Intermodal Passenger Transit, Entertainment and Retail
The project constituted a public transport hub which would serve as a passenger transit link between various modes of transport available in the area of Ranip-Vadaj in the western part of Ahmedabad city. Other than providing a terminus for transport systems like the AMTS, BRTS, GSRTS, Metro and various private passenger transport providers, the project includes a mix of certain other uses such as retail, hospitality, entertainment and corporate offices. Located on a trapezoidal plot bounded by major roads on all four sides, this transport hub occupies a prime position in the busy heart of Ahmedabad. INI's design deals with the complexity of the project with a clarity and well-arranged integration of all components
Site Area : 6.6 Acres
Builtup Area : 11,49,983 SF
Services : Master Planning, Building Design - Architecture, Transport Planning, MEPF Engineering, Infrastructure Planning, Façade Design, Landscape Design, Interior Design (Common Spaces), Signage and Wayfinding Design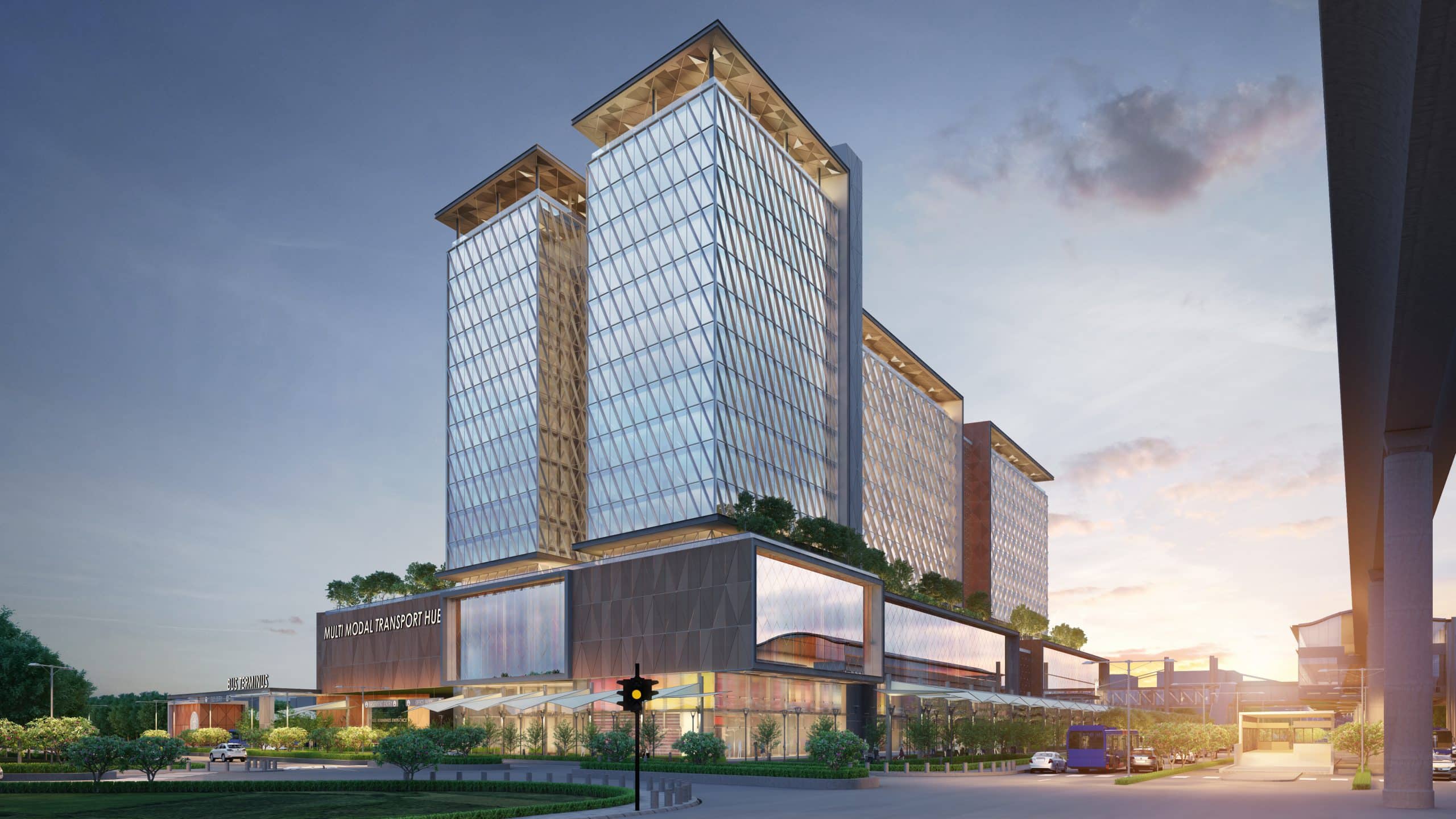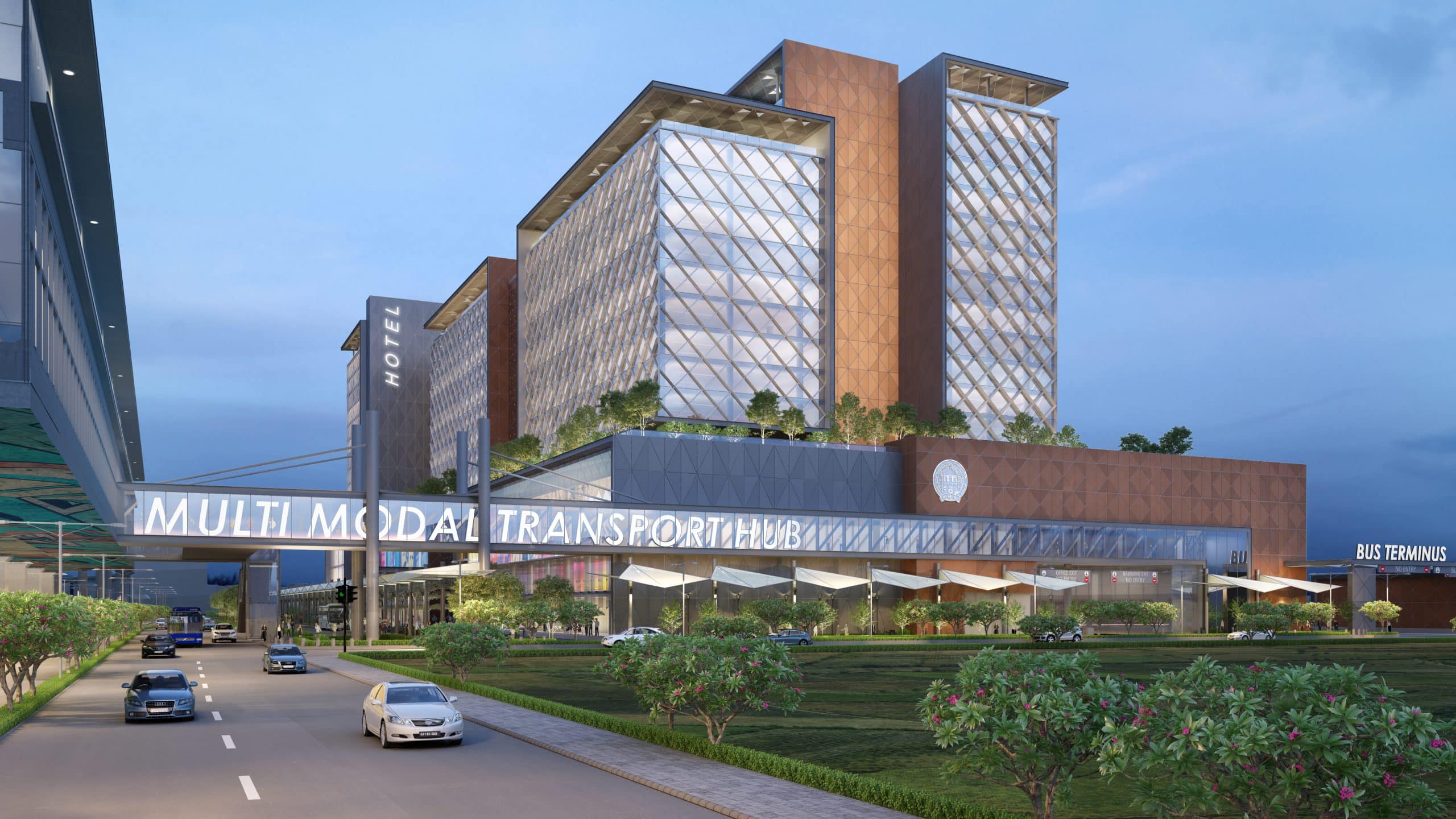 The eastern side bordering the 30 m road has the main entryway for buses and private vehicles, and interacts with it through a landscaped plaza. Exit for buses is gained through the western road, and the metro on the northern road connects through a second floor level foot bridge. The BRTS bus terminal is located along the southern side of the complex where there are bus bays as well as parking bays for additional buses.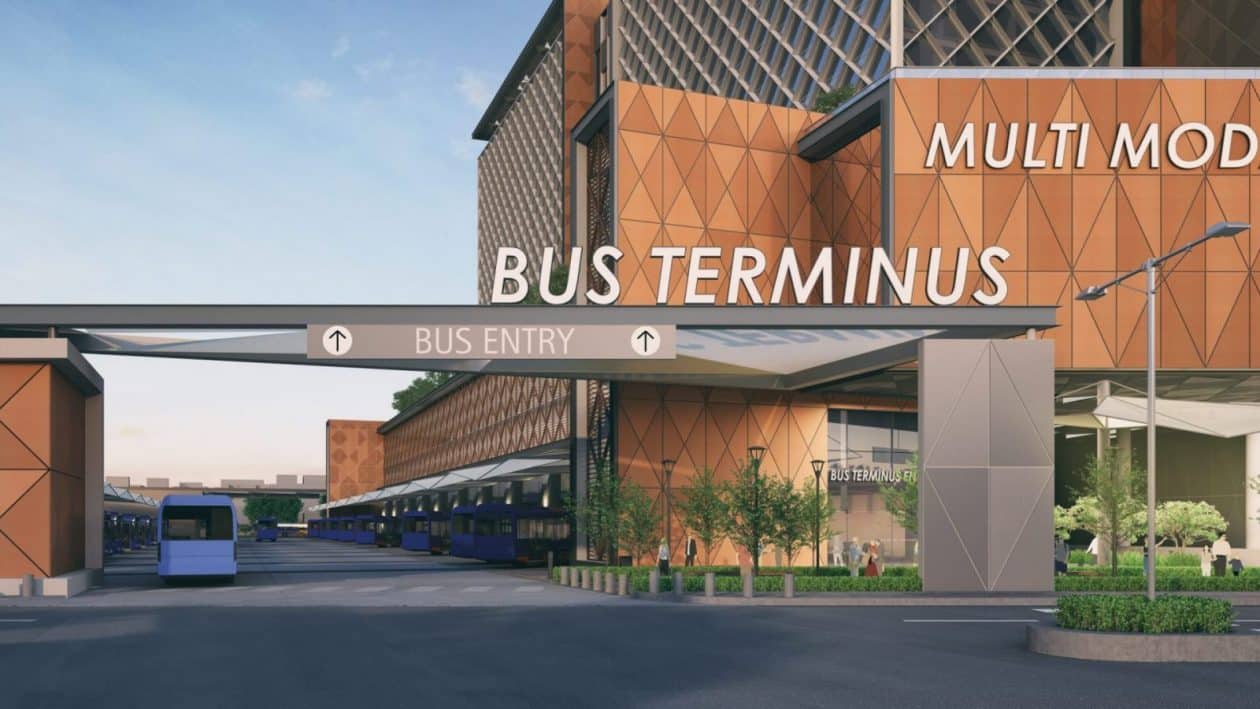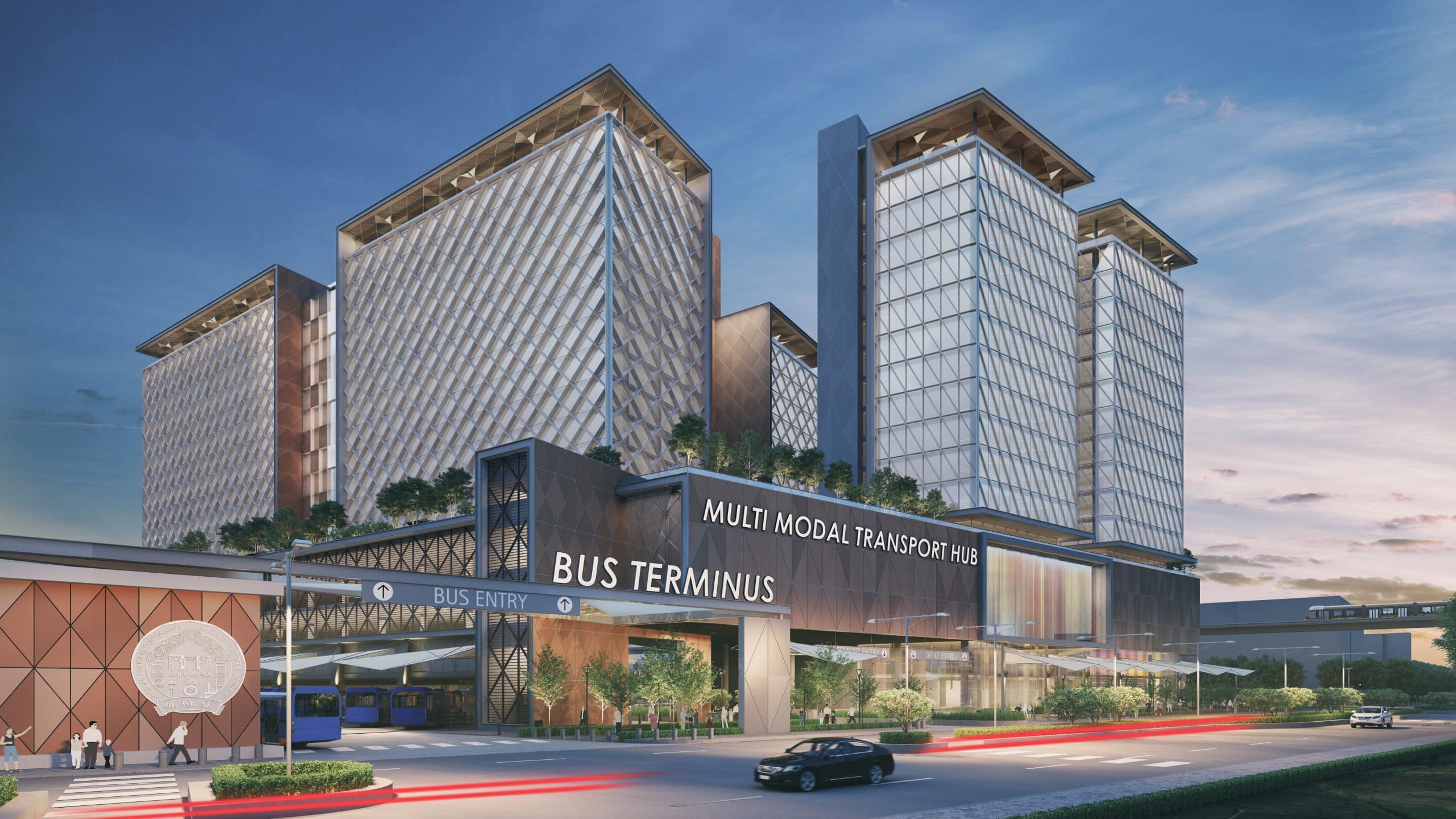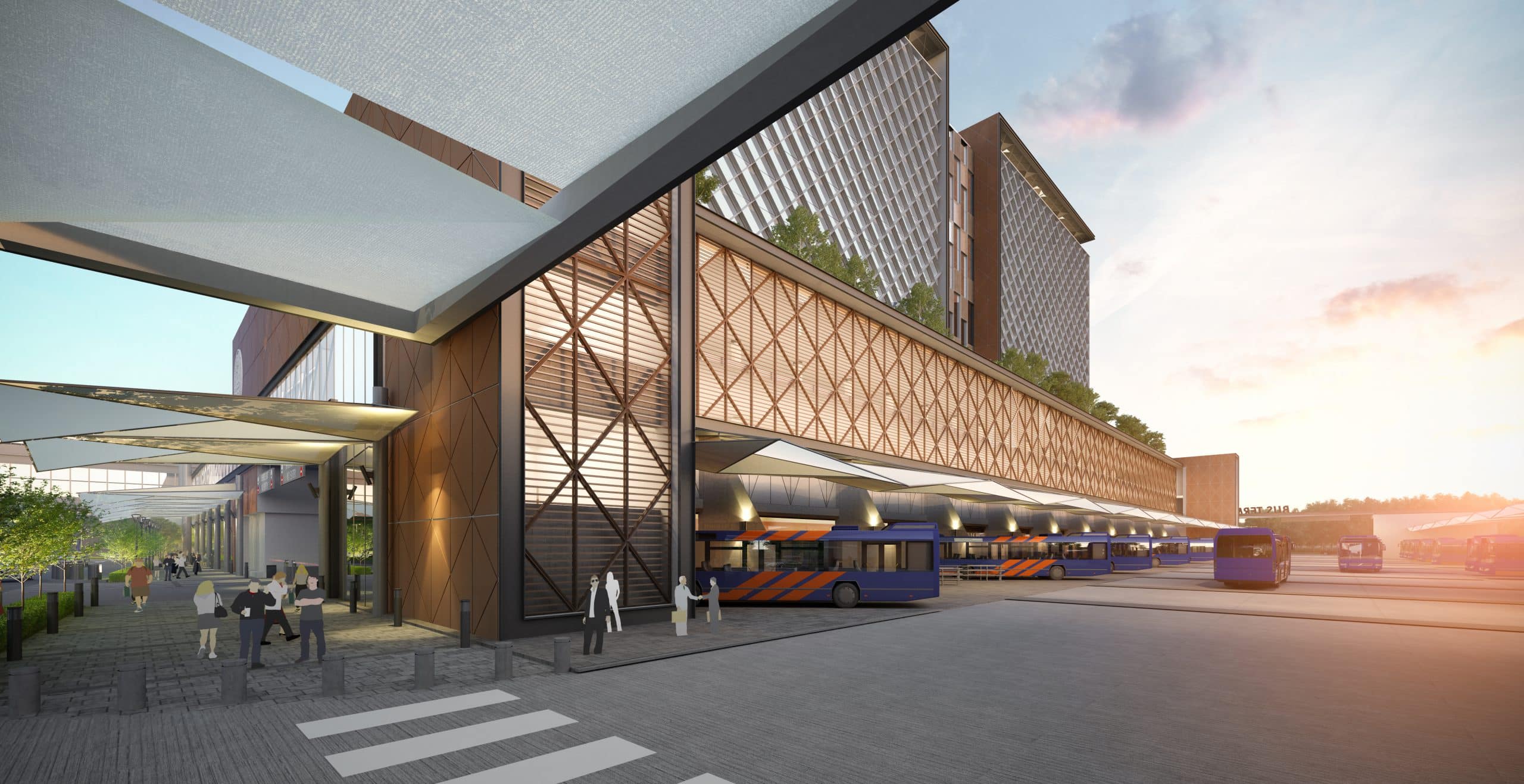 Roadside Retail Interface, Landscaped Plazas, Office & Hotel Towers
The northern face also has a highly active interaction with the roadside through its retail outlets located on the ground, first and second floors of the northern part of the building. The third floor houses numerous banquet halls, auditoria, restaurant and gaming zone placed around a food court. Offices occupy 13 floors of the tower rising from the 4th floor podium garden, while a similar tower rising on the eastern end of the podium constitutes a hotel. Three levels of basements provide ample parking facilities for two and four wheelers, the sections below the commercial zone and the passenger transit zone respectively catering to each facility's users Solar PV panels on the rooftop generate green energy to help reduce CO2 emissions.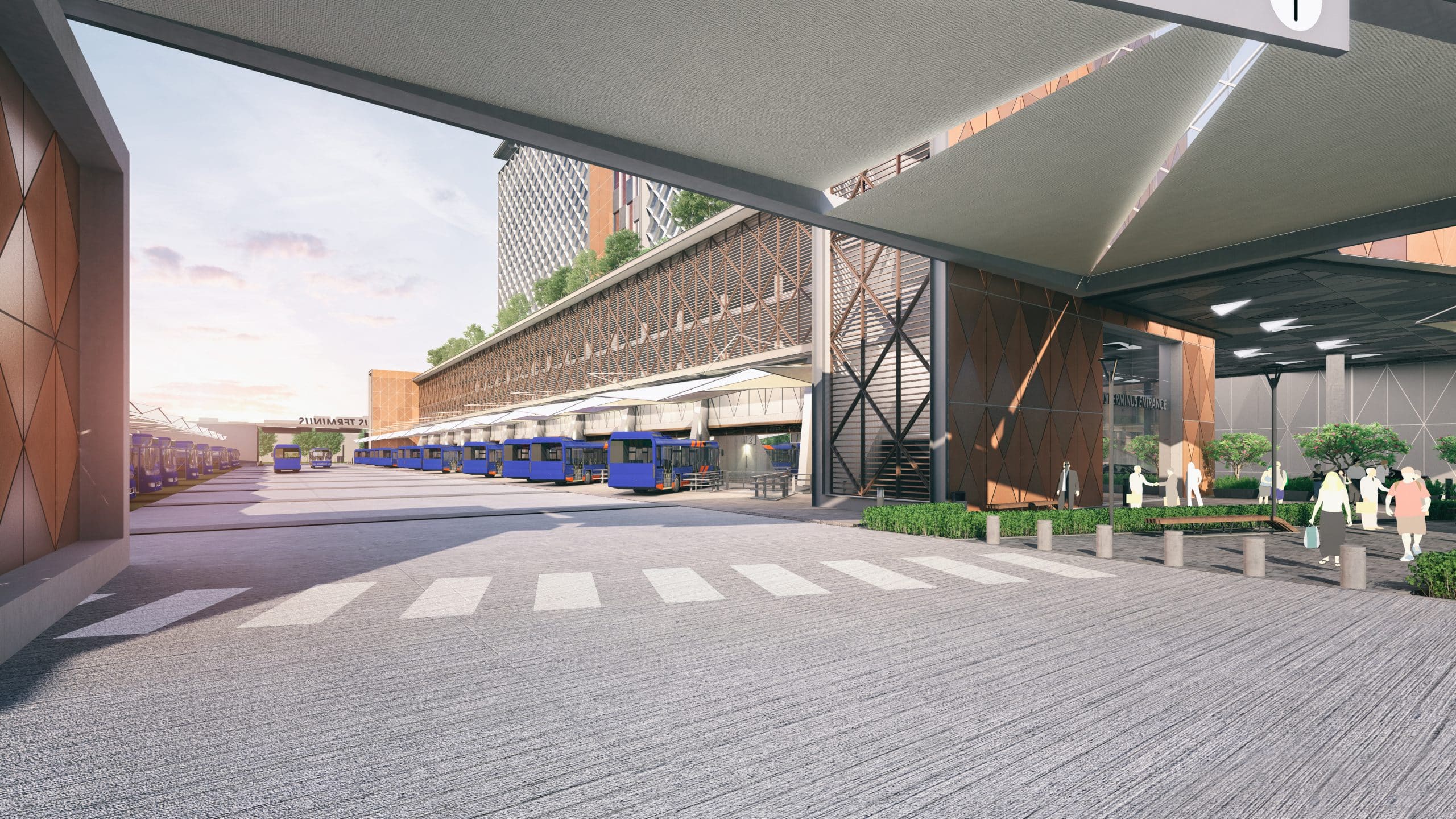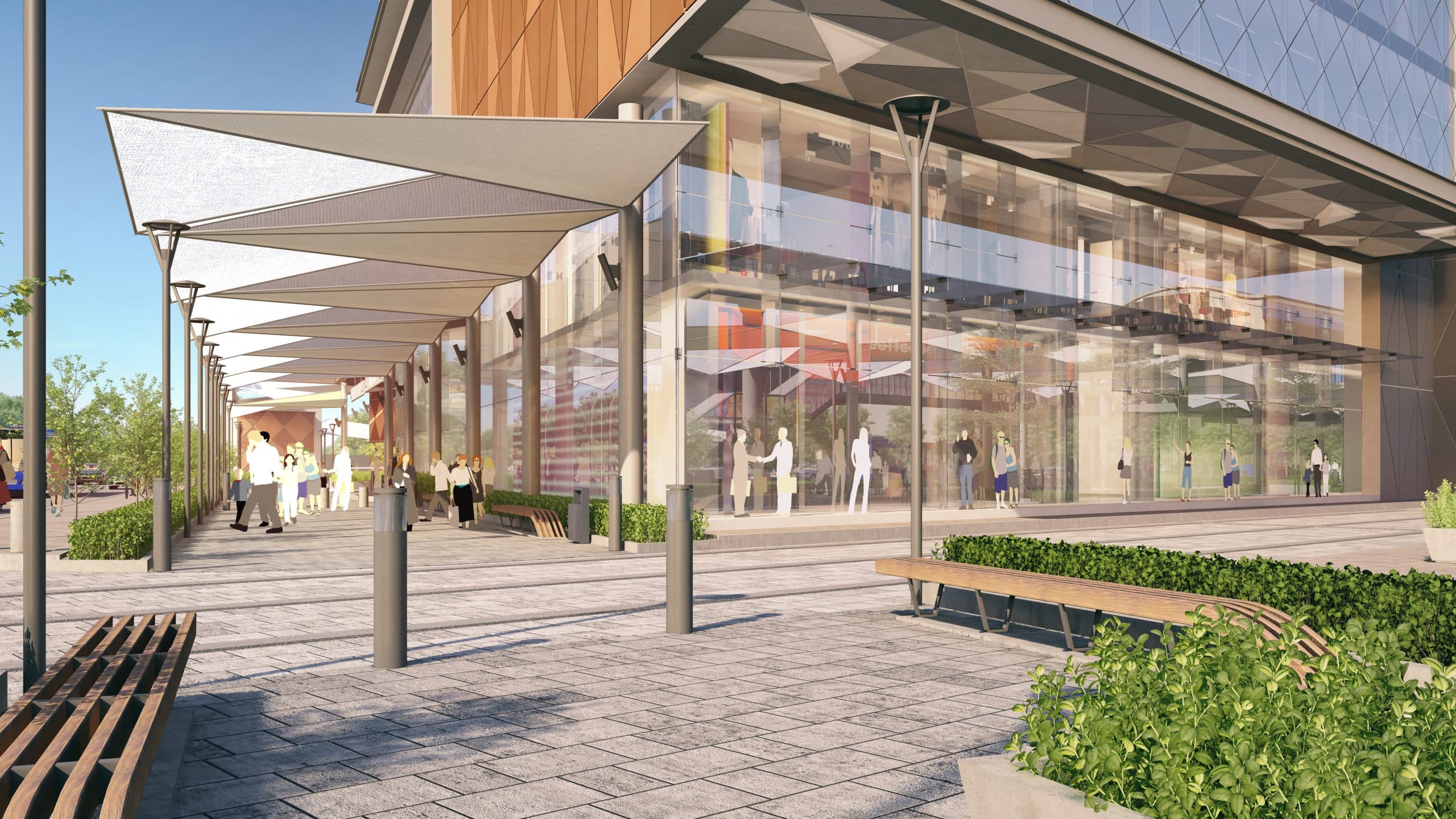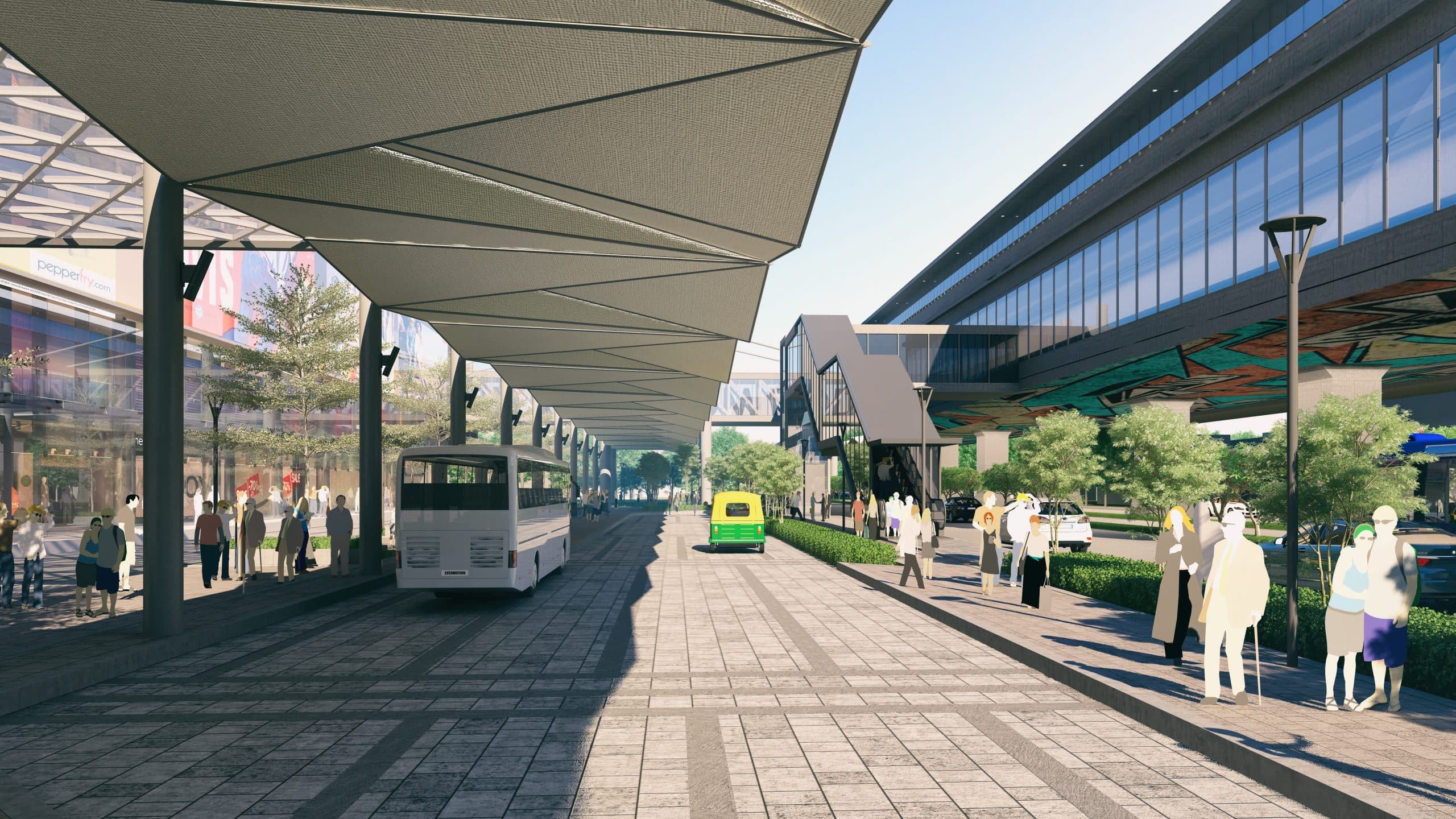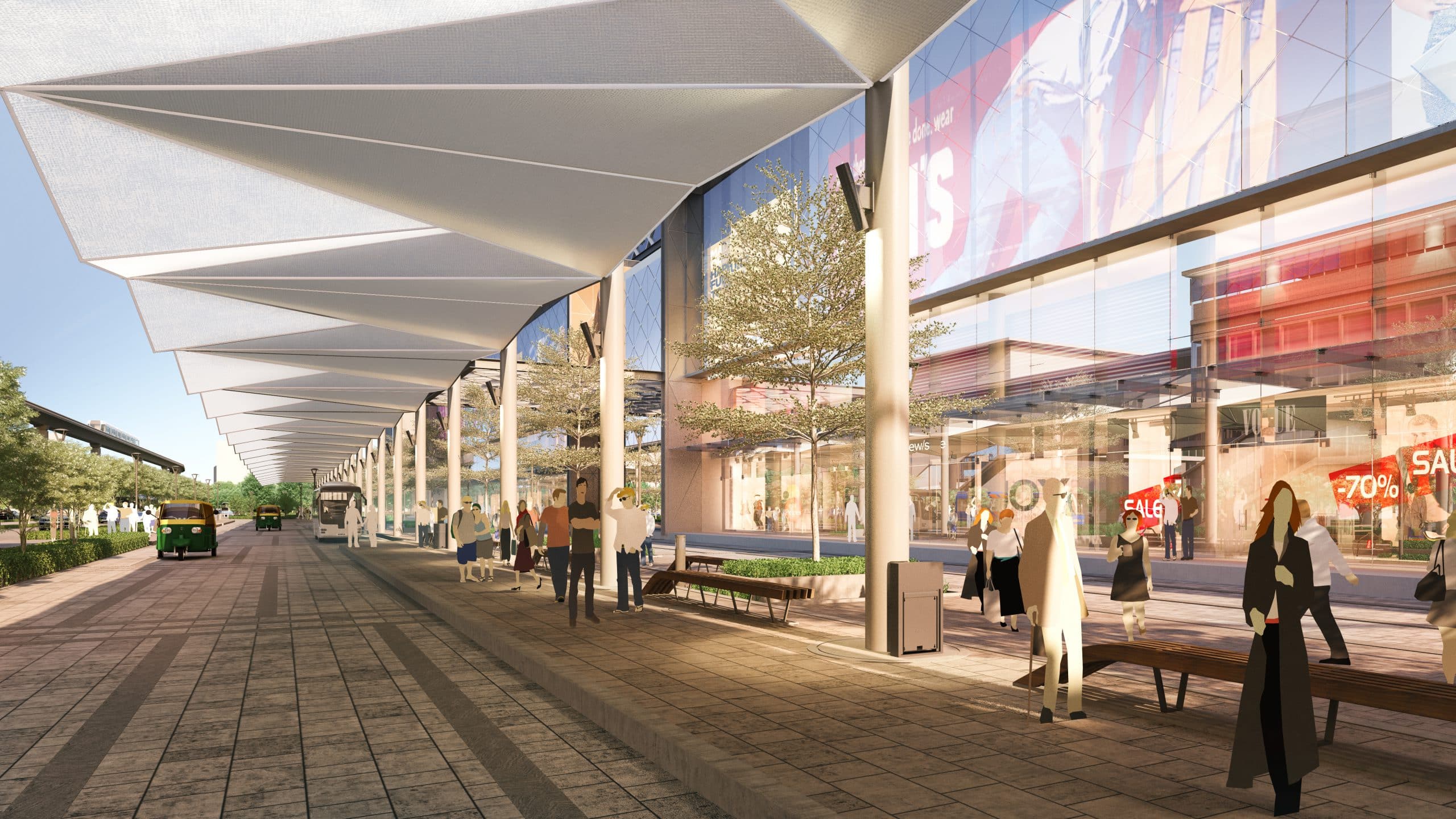 Comfortable Passenger Concourse at Multimodal Intersection
The southern portion of the complex forms the passenger transit concourse aligned with the array of bus bays stretching end to end. The concourse is designed to offer a comfortable experience with waiting lounges, toilets, eateries and other amenities. Centrally located elevator/ staircase lobbies as well as ticketing/ information counters contribute to a smooth transit experience between the southern bus terminal, northern metro station, road access from three sides of the site and the private vehicle parking in the basement. They also aid in connecting passengers to retail, entertainment, F&B destinations and commercial office spaces on various floors.