Master Plan for Shamuka Beach
Development
"Shamuka" is a Special Tourism Area Spread over an area of 920 acres located in Puri District of Odisha State in India. Government of Odisha intends to develop Shamuka Tourism Area in to a tourism destination of international Standards. Shamuka Tourism Development Corporation Limited was formed by Odisha Tourism Development Corporation Limited and IDCO to taken up first phase of the Shamuka Beach Project. The project has been proposed with the objectives of providing new tourism products and unlocking the potential of destination, which would offer the tourist an opportunity to feel and experience the rich culture, indigenous art & craft, customs and traditions of Odisha. The destination would be ideal for tourists looking to relax in the lap of luxury in tranquillity and to experience the beautiful bio-diversity, rich culture and traditions – the very essence of Odisha. The possible solutions / products that could be possible explored for development at Shamuka Beach would include Star Hotels, Resorts, Spa, Exhibition Complex, Eco Parks, Odisha Haat, Museum Complex Public Park (both by State Government) and residences.
Site Area : 920.13 Acres
Services : Masterplanning, Urban Design, Architecture, Landscape Design, Feasibility Report, Detailed Project Report (DPR), Project Management Consultancy (PMC), Infrastructure Engineering, Transportation Plan
Collaboration : CBRE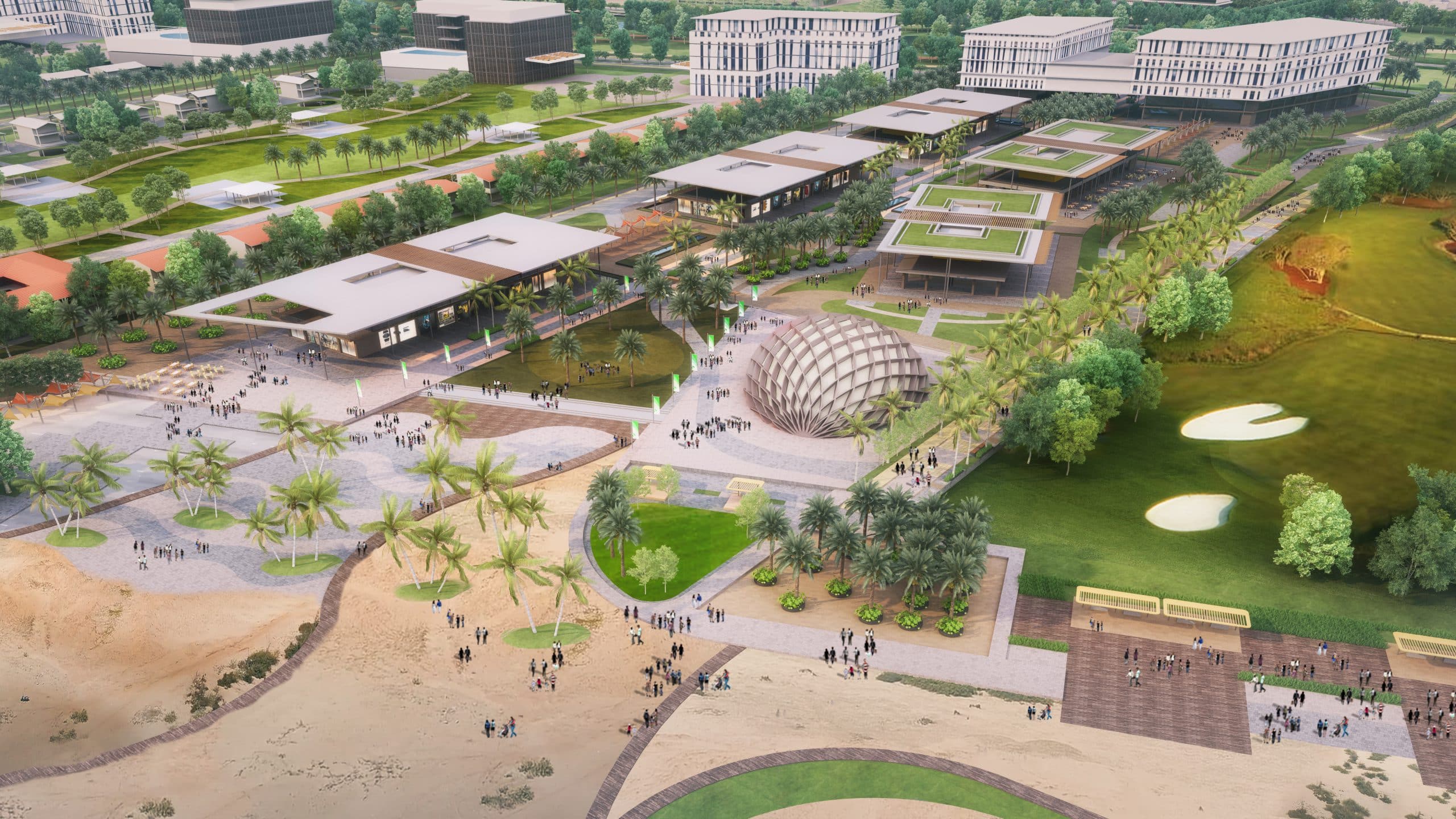 Vibrant Tourism Destination Created by Unlocking Site Potential
The site of Shamuka Beach is located on the outskirts of the city of Puri in the eastern Indian state of Odisha, lying on the edge of the Bay of Bengal. Located away from the main beaches inside the city, yet having proximal connectivity to Puri city and other tourist attractions like Chilika Lake, Konark temples, and Bhubaneshwar city, the Shamuka beach holds tremendous potential to be promoted as a tourist and recreation hub. The site also has dual water edges – the Dhuadhar River bordering it on the east and the Bay of Bengal bordering its southern side.
The design process for this development plan was preceded by a thorough study of existing proposals/ studies for the same, rules and their amendments pertaining to coastal developments at state and national levels, geomorphology of the site and its related ecosystems, cultural traditions and social needs of the local populace. Also to be kept in mind were constraints like NDZs, CRZs and a High Tension Electric Line passing through the site as well as a large area under sand dunes. Several iterations, consultations with stakeholders and possible options were explored before arriving at a final master plan strategy that would best address the development requirements, market potential as well as environmental and economic sustainability of the development.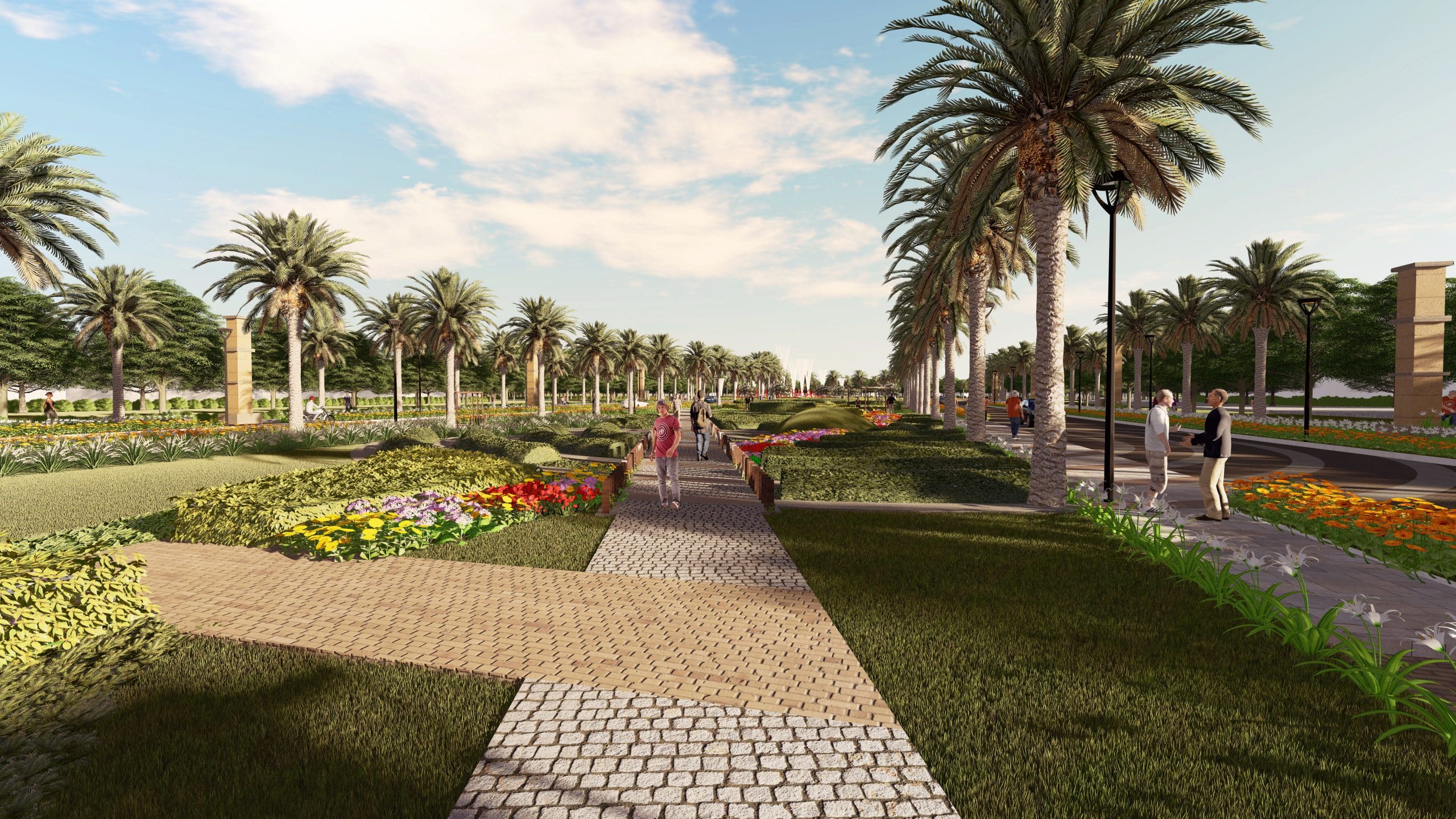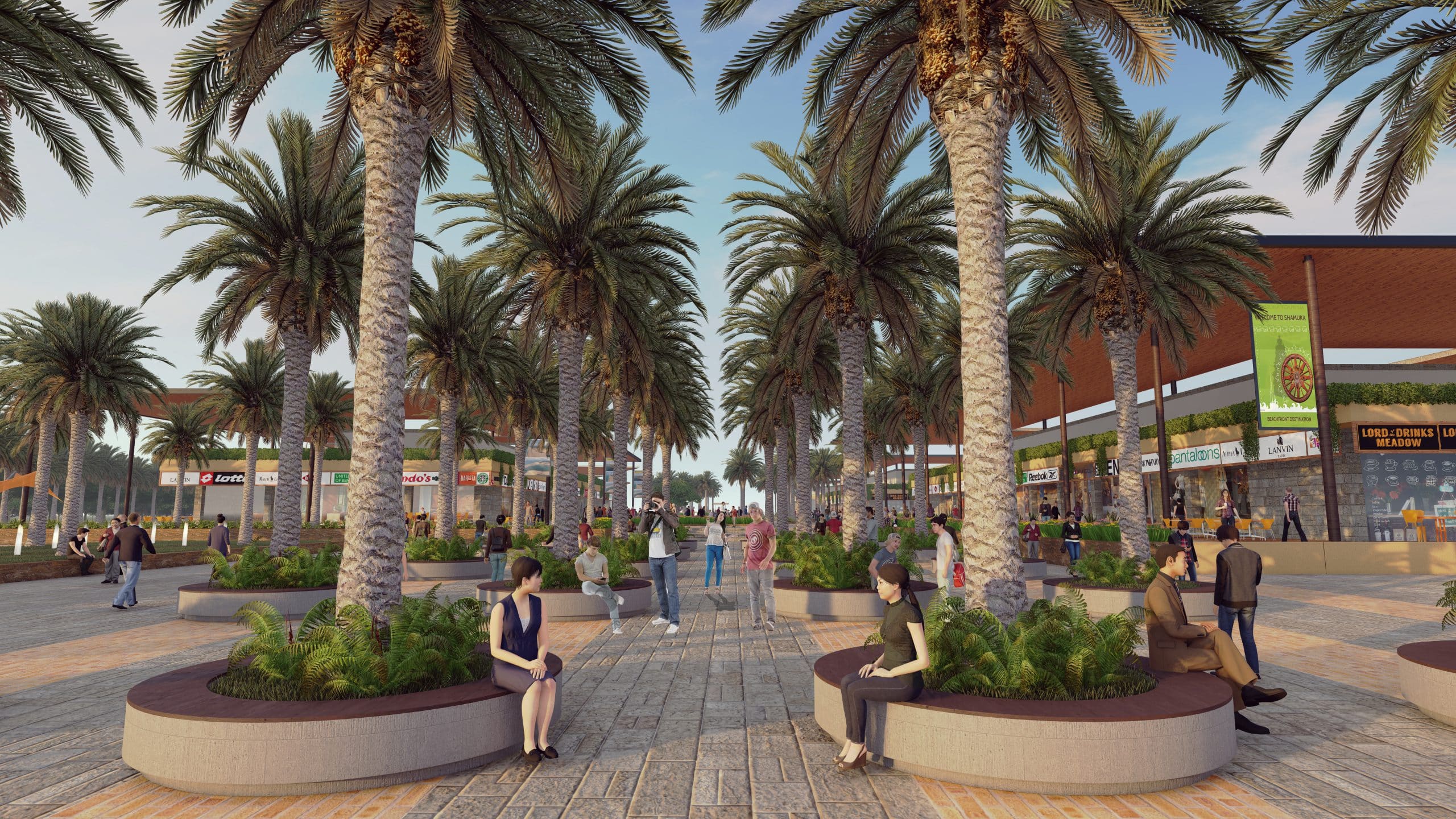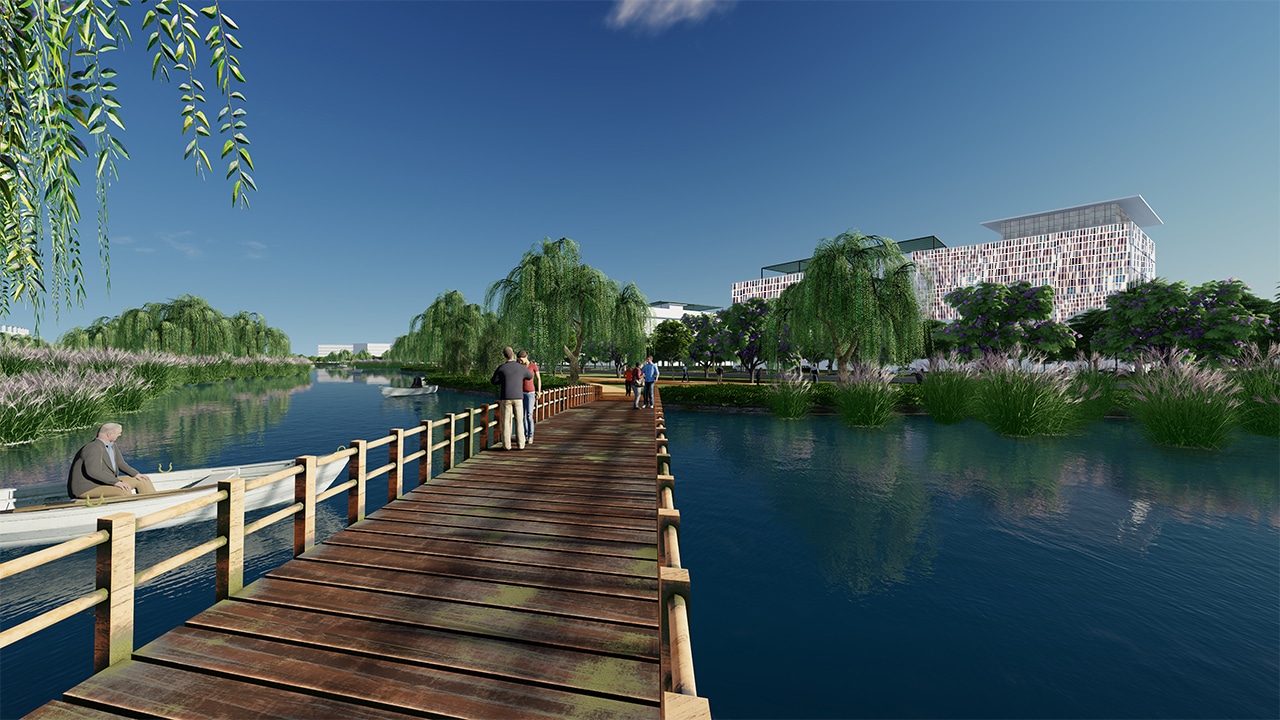 Market Driven Products & Services, Geomorphology & Sustainability Guided Master Plan
The thorough study of the market potential in the locality for products and services with regard to locals, domestic as well as international tourists resulted in a basket of wide ranging elements that could be developed on Shamuka beach. These included recreational green open spaces & water features, tourist resorts & hotels, clubs, spas, golf course with golf resorts & villas, village haats, museums, convention and banquet facilities, sand dune camping & wildlife boardwalks, theme & water parks, F & B outlets, commercial and recreation facilities and parks.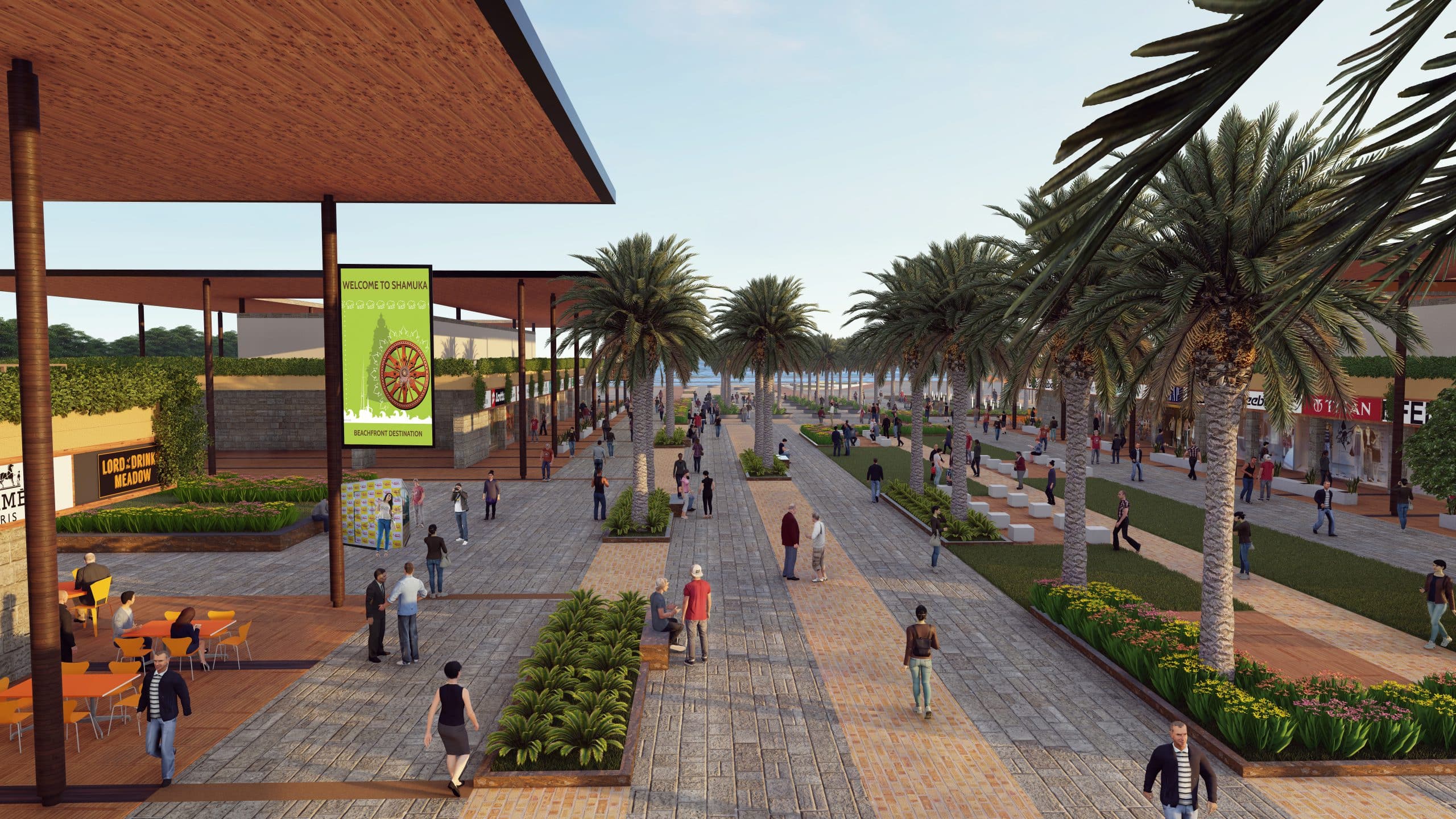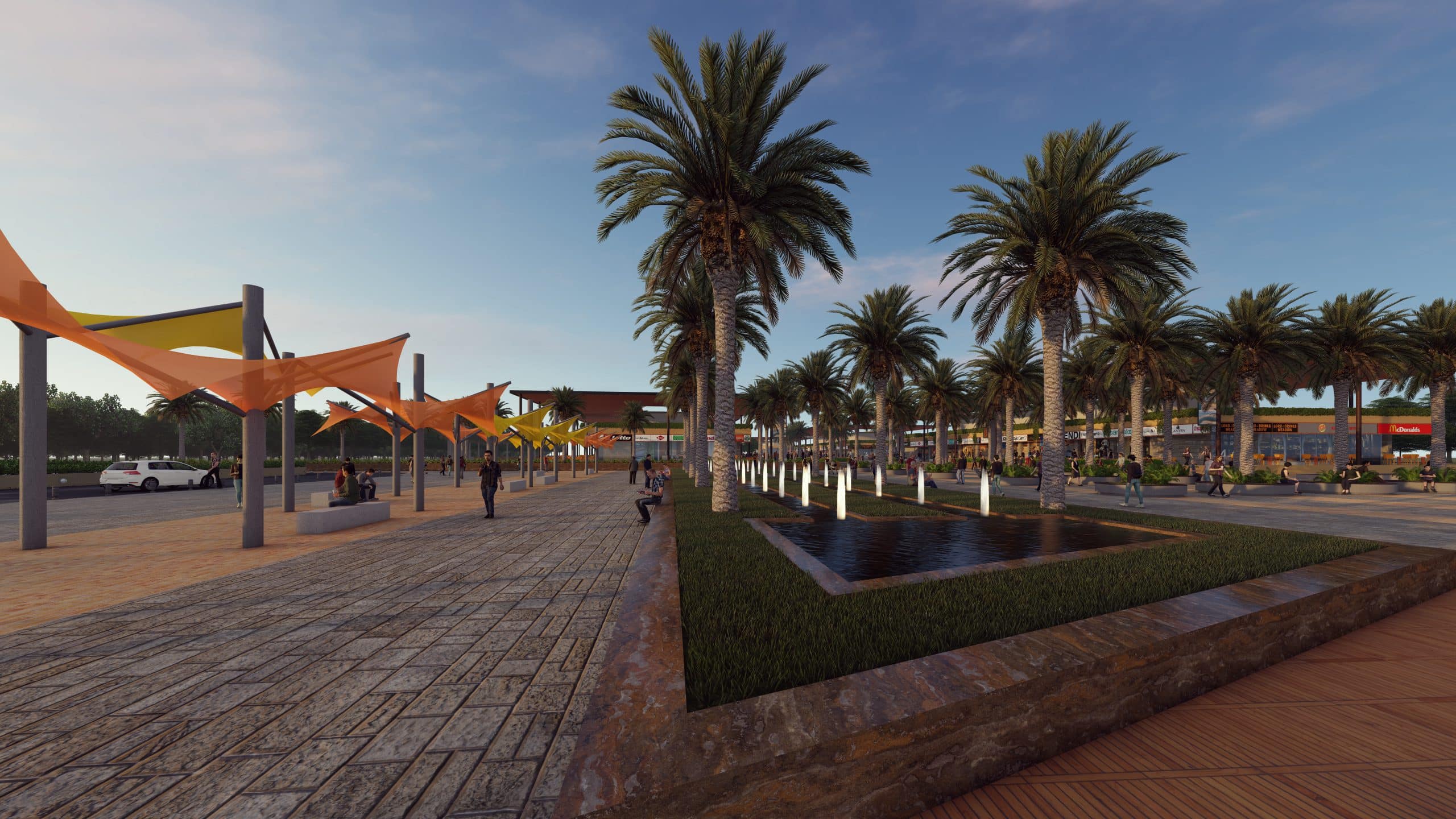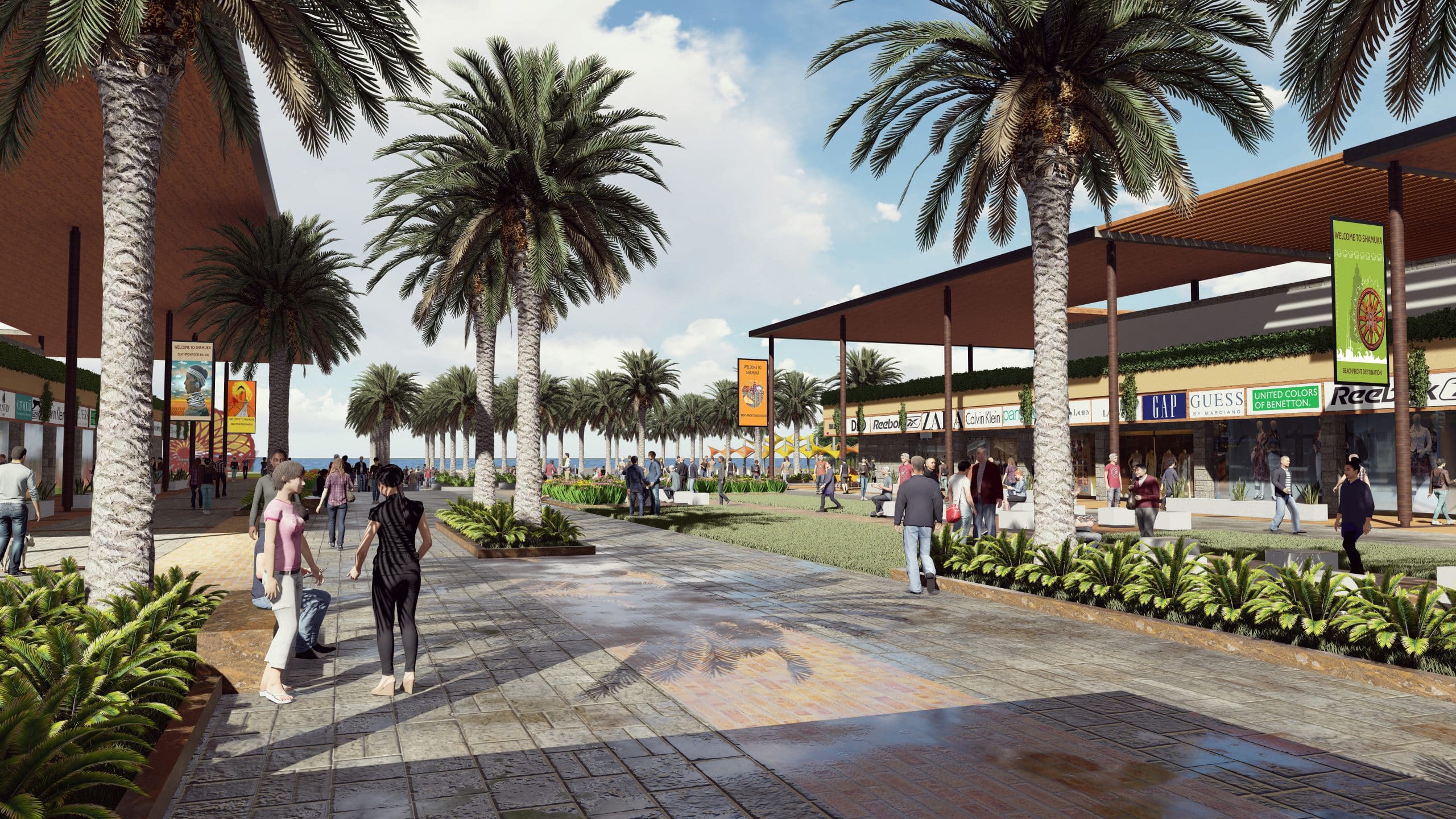 The land-use allocation, material & technology adaptation and location of each of these parts of the master plan is guided by geological and ecological feasibility in addition to obvious considerations of access, proximity and marketability. A meandering recreational spine with green & blue features, as well as a golf course with its related residential & hospitality elements form the heart of the master plan. Resorts and hotels are lined up along the southern sea-facing edge; most residential pockets & institutional zones having museums, art villages, etc. and convention/ banquet facilities are located along the western and northern sides. The sand dunes at the south eastern corner, the wet-lands, the flood-line edges of the beach and other such sensitive areas have been meticulously detailed to conserve their special ecological status while making them agents of connection between the people and the natural wealth of the ocean's edge.