Ahmedabad, Gujarat, India
The resort community was conceived with the idea of "green tranquility". It satisfies the need for solitude as well as socialization, the desire for security while allowing intimate contact with nature. The pro- gram and master plan is set out to explore the relationship between the individual and the community, between individual and the nature; where landscape flows through built forms. The design emphasizes an idyllic environment. The graciousness of early morning, the soothing greens, gurgling waterscapes and the inspiration of an endless crisp blue sky offer ultimate experience and lifestyle. The program includes vastu compliant 500 residential villas of mainly three variants having private pools, resort, country club, 23 acre golf course having 1150 yards of play length, fitness center, commercial plaza, service villas, service apartments, common greens, temple and small parks.
Site Area : 160 Acres
Builtup Area : 12,00,000 Plus SF
Services : Masterplanning, Programming & Planning, Building Design - Architecture, Infrastructure Engineering, Landscape Design with Mini Golf Course, Interior Design, MEPF Engineering, Sustainability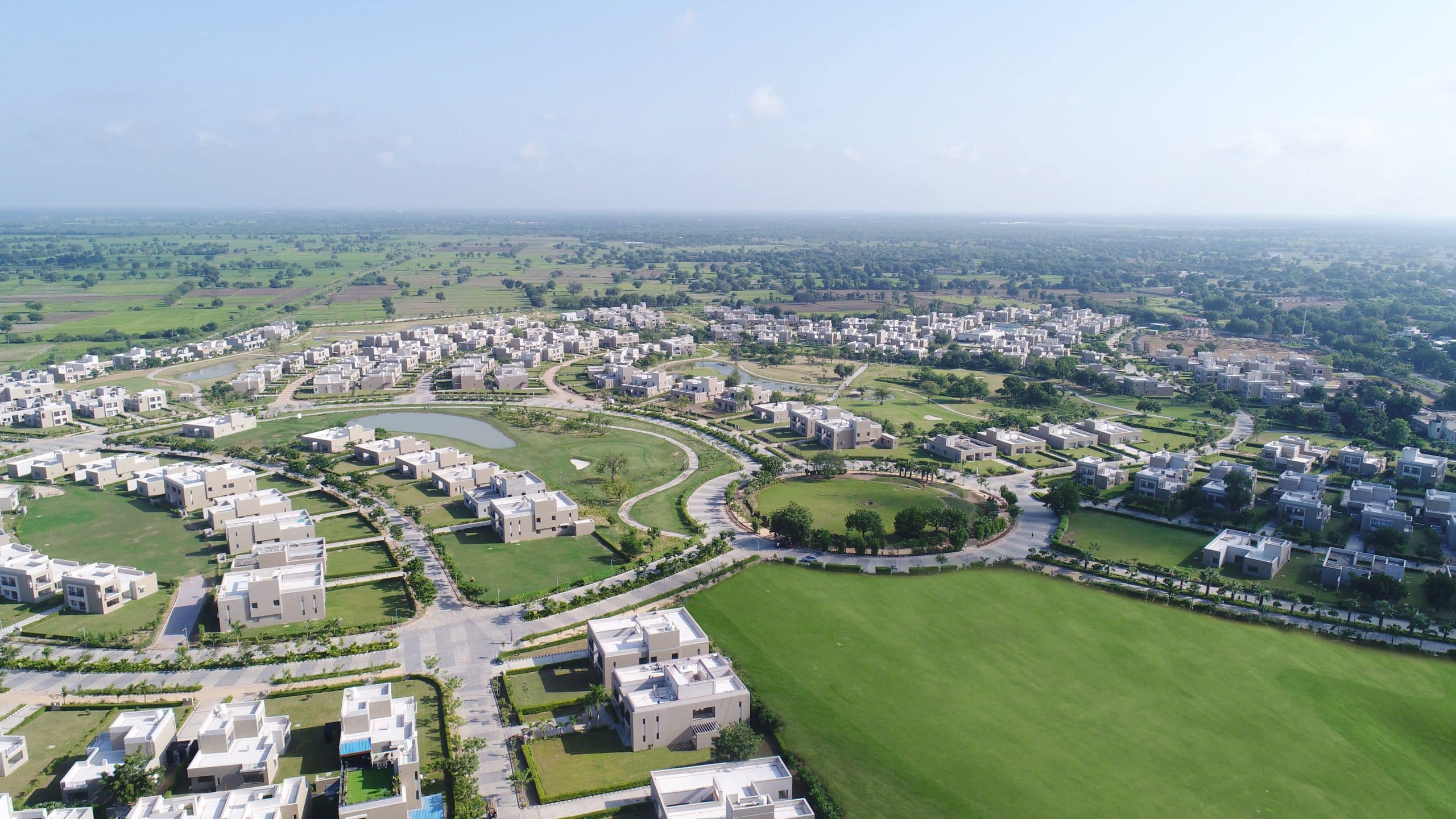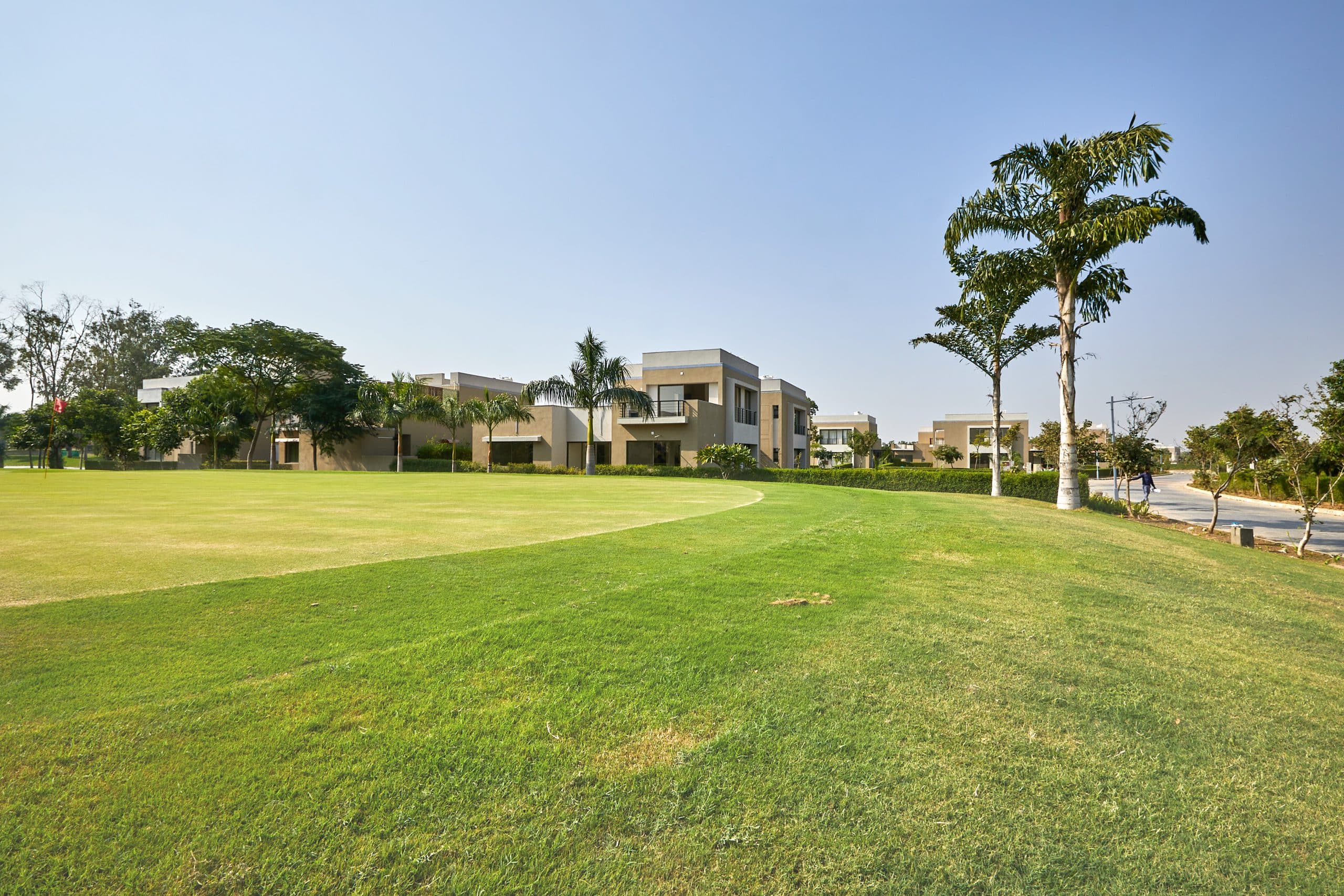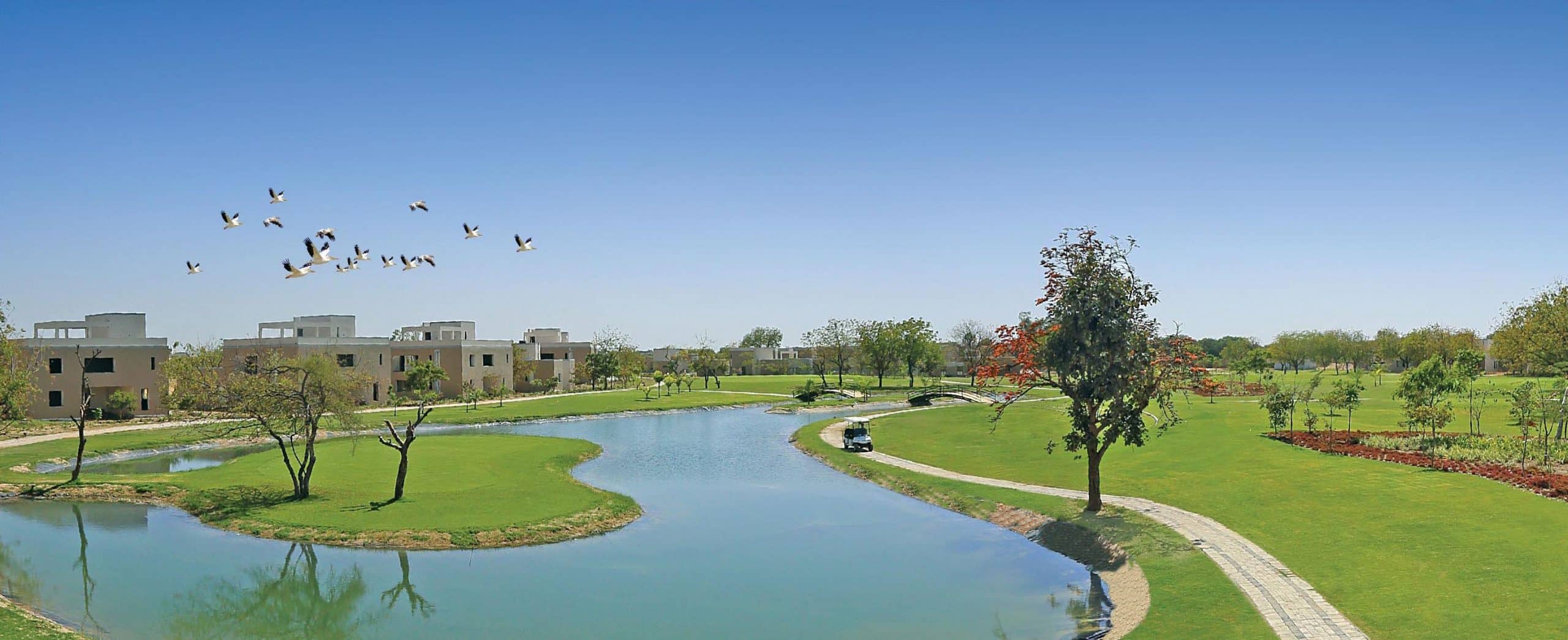 Tranquil Living Nestled in Undivided Greens
With gated communities and high security infrastructure in plotted bungalow schemes being the order of the day, designing 'The Other Side', as the name literally suggests, presented a refreshing opportunity. The promoters placed a high stake on sustainability in this scheme, briefing the designers to create 'green tranquility' by providing an abundance of comforts and amenities while retaining a largely untouched landscape. The resulting delivery by team INI was a neighborhood of 500+ villas laid out in widely out-spread concentric rings across 160 acres of the sprawling natural topography which gets artfully integrated within it. The Vastu-compliant villas have plots with private pools, demarcated by only green hedges wherever required. Consequently, they manifest as elements of an undivided community while mitigating the inessential use of unnatural materials. Interlaced seamlessly into its central spine is a 23-acre golf course which utilizes the existing undulations and waterbodies to its advantage.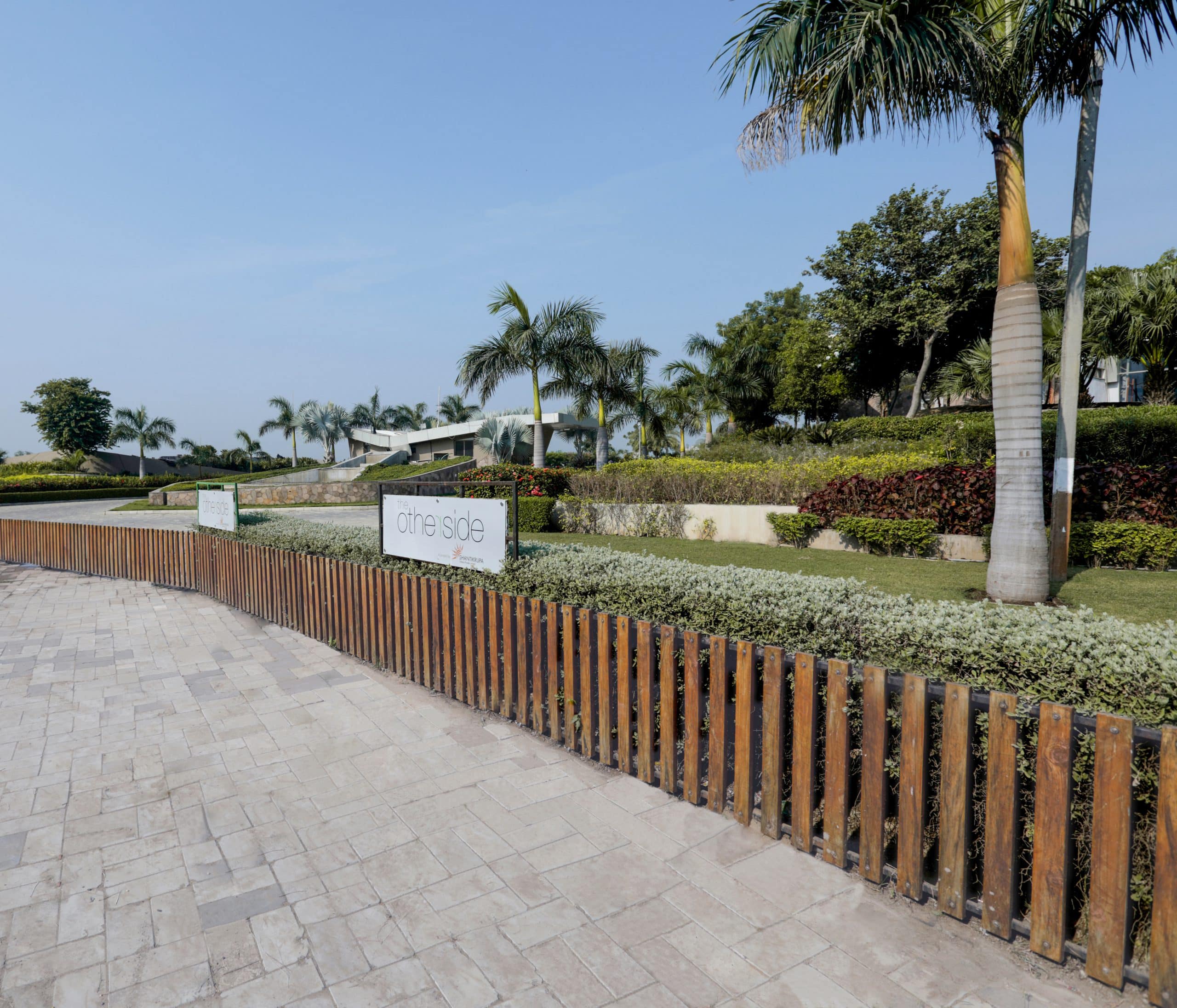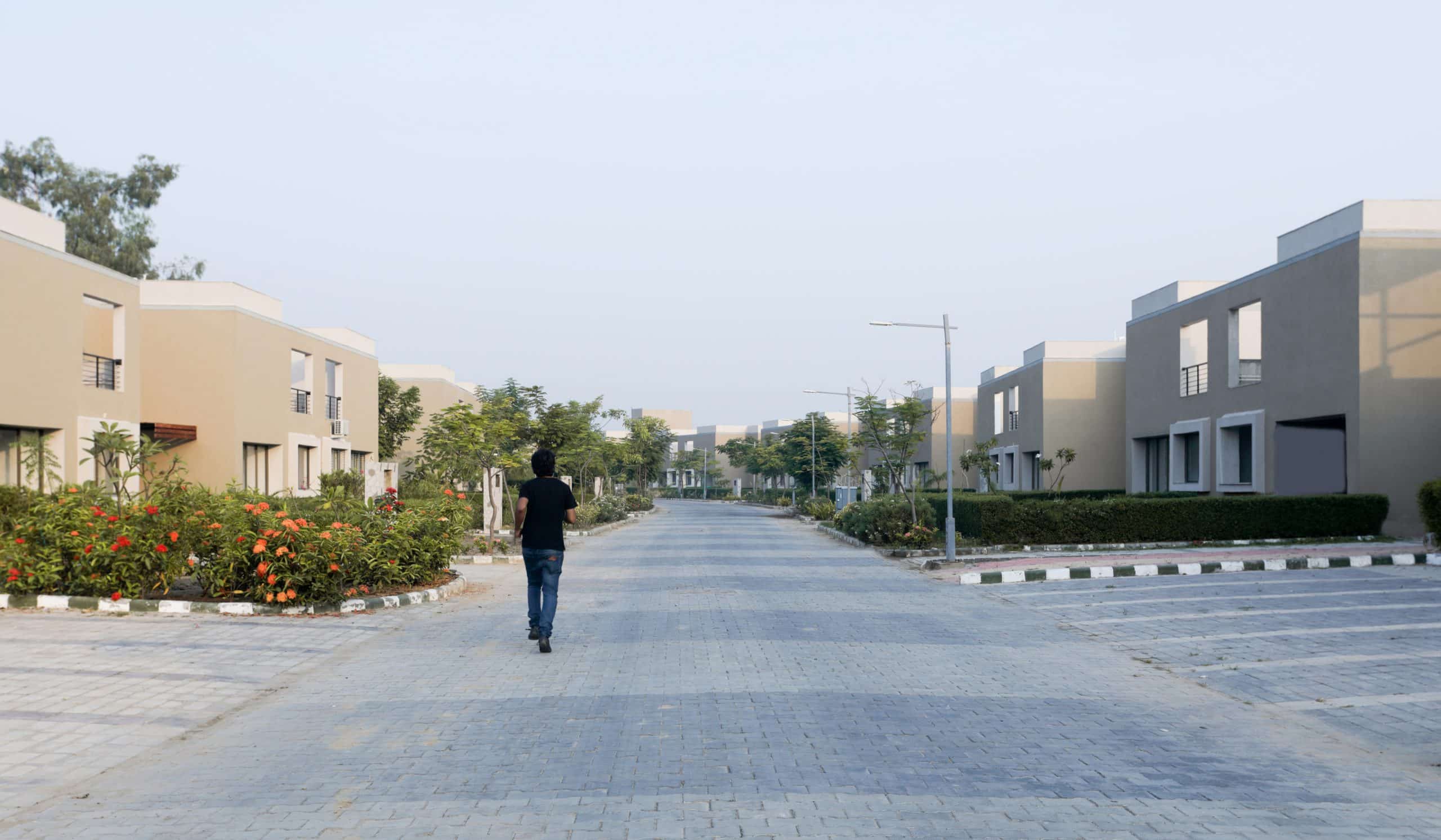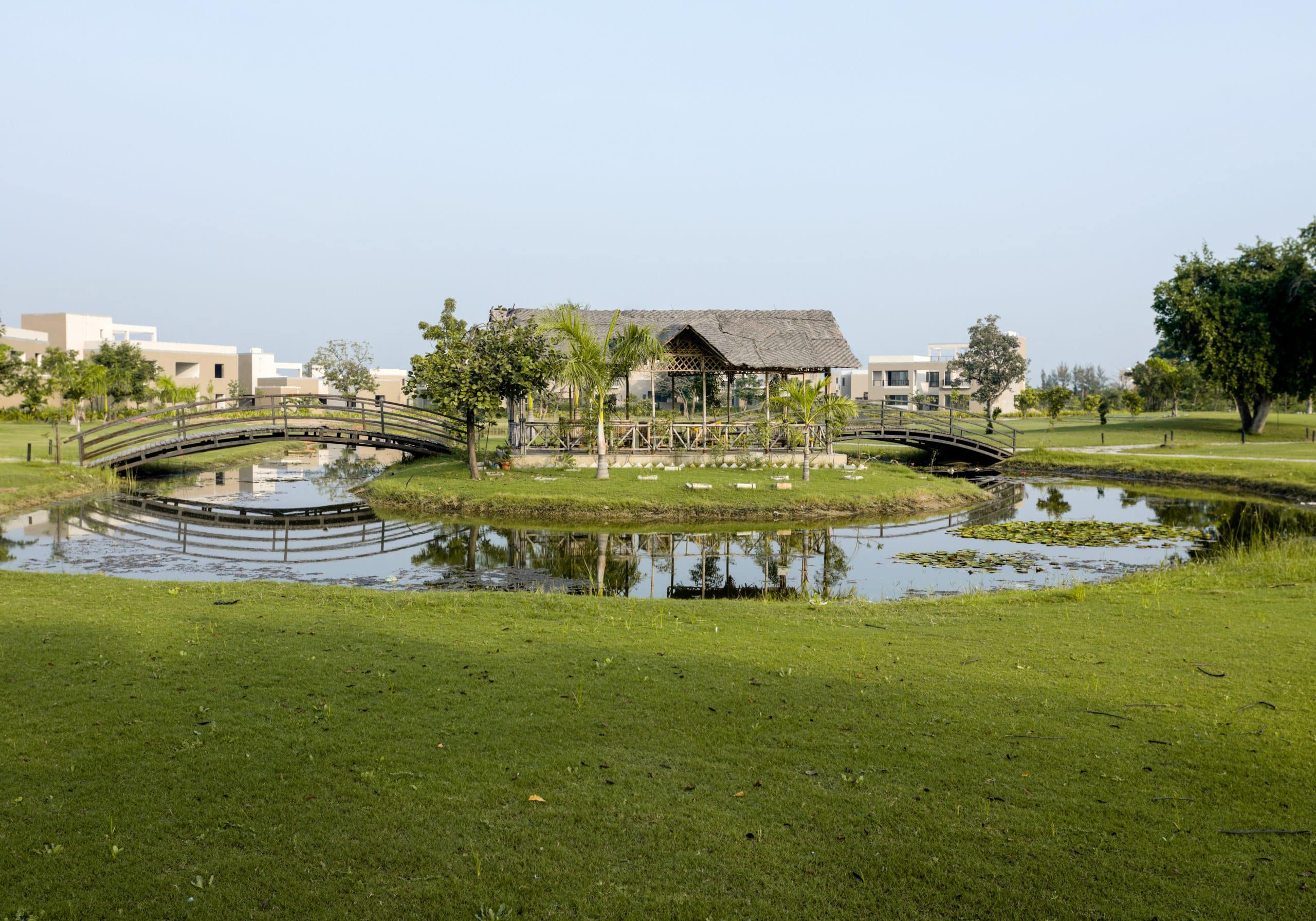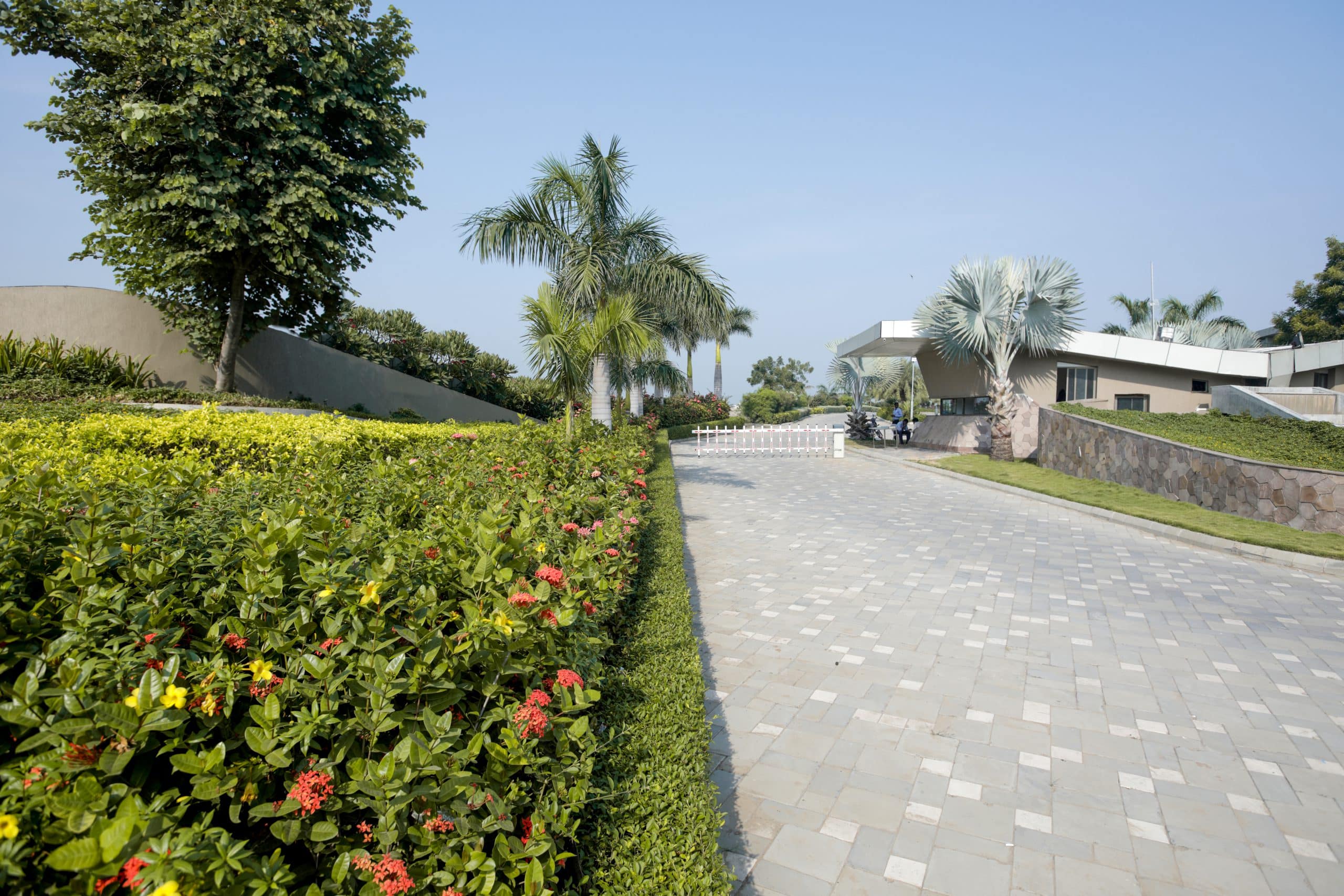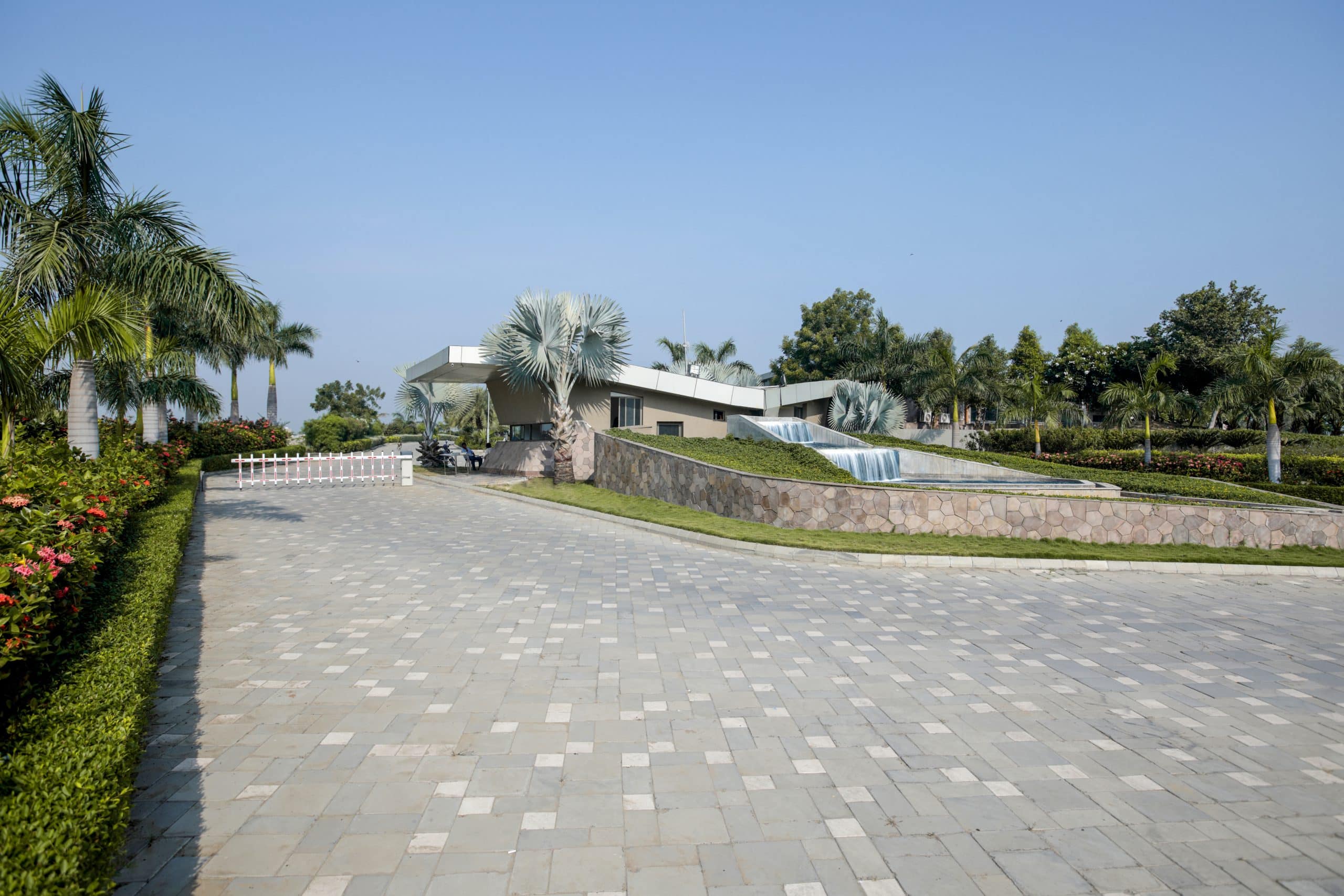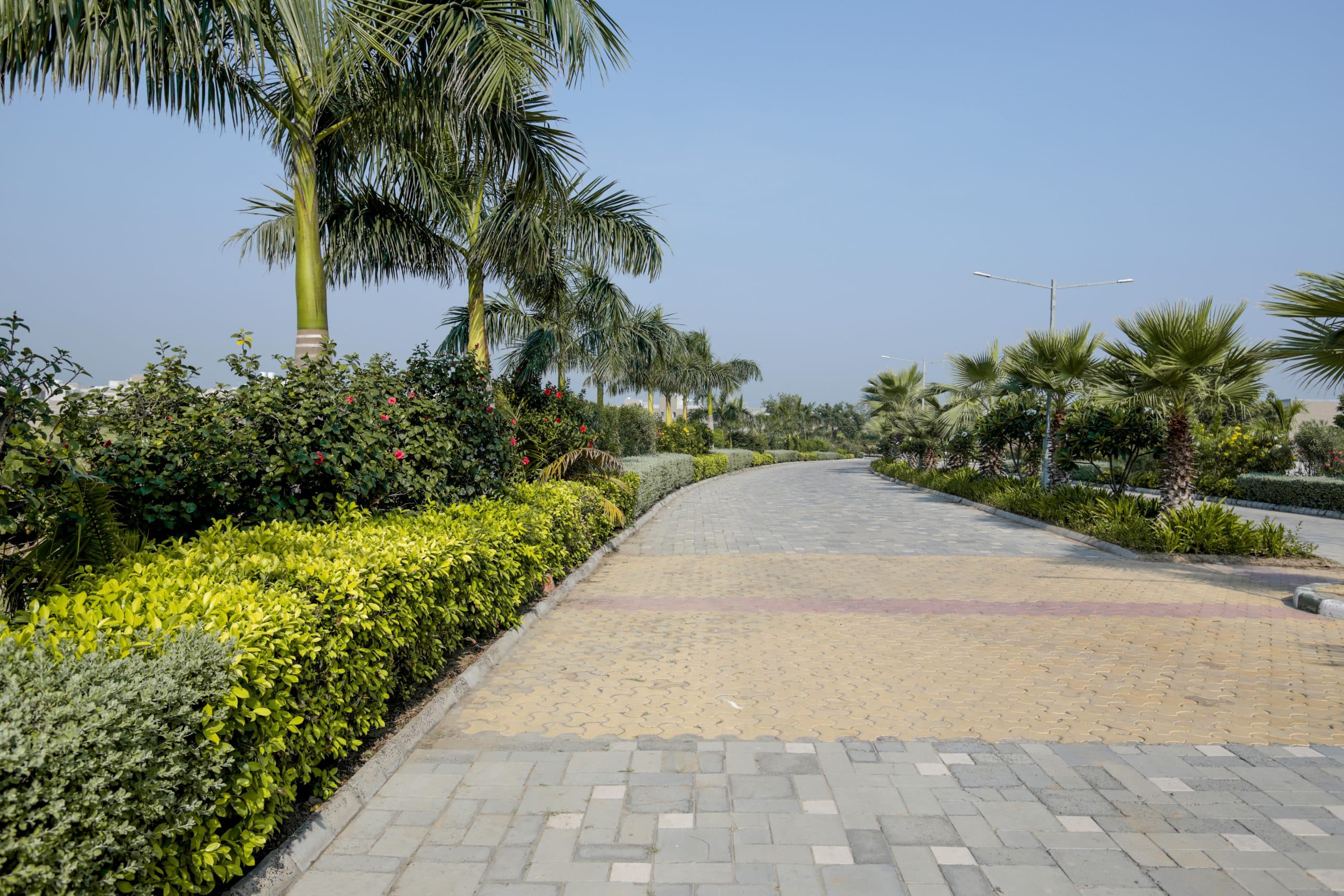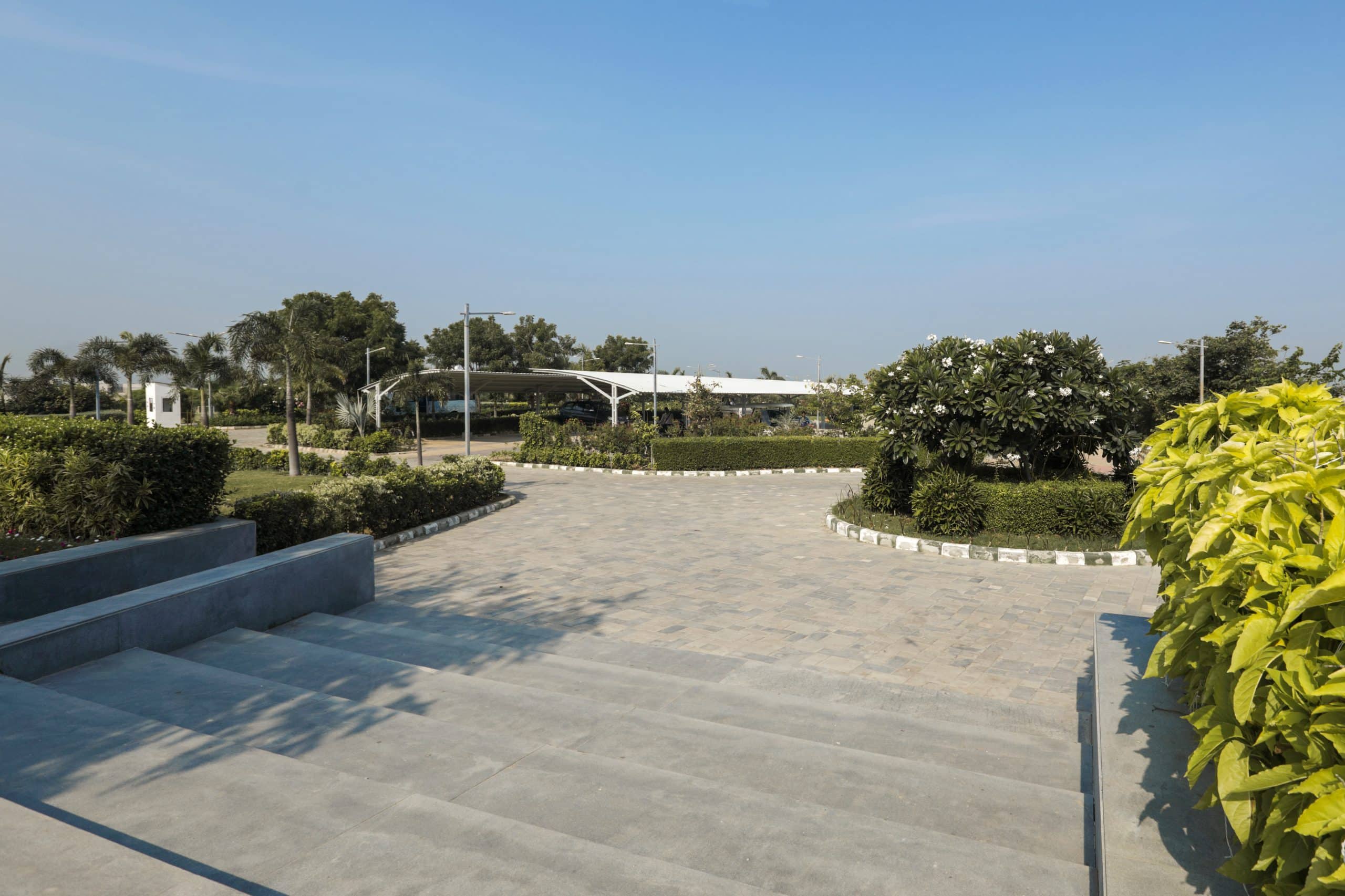 Sustainable, Biodiversity Friendly Development
The Other Side responds to the urgent global need to recognize our natural capital and its contribution of biodiversity for a sustainable future. It not only leaves the prevalent waterbodies unmodified, natural flora untouched and existing mature trees un-axed, it adds to the rich landscape by planting many more trees. Sustainability is also achieved by employing tools like an integrated water management system with an STP and a Zero Liquid Discharge arrangement to mitigate waste-water and reuse it. Solar panels and sensor-fitted electrical fixtures help conserve energy.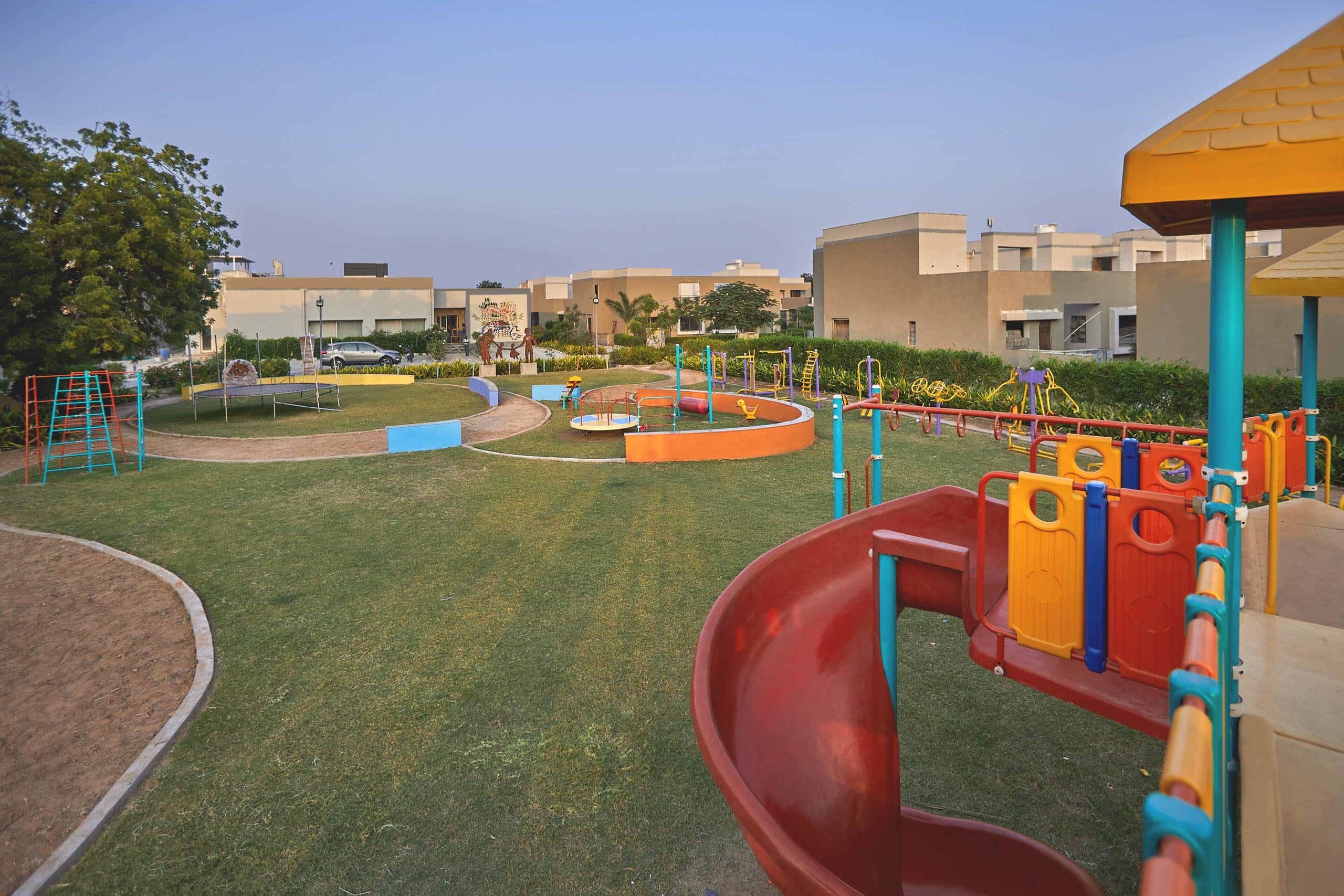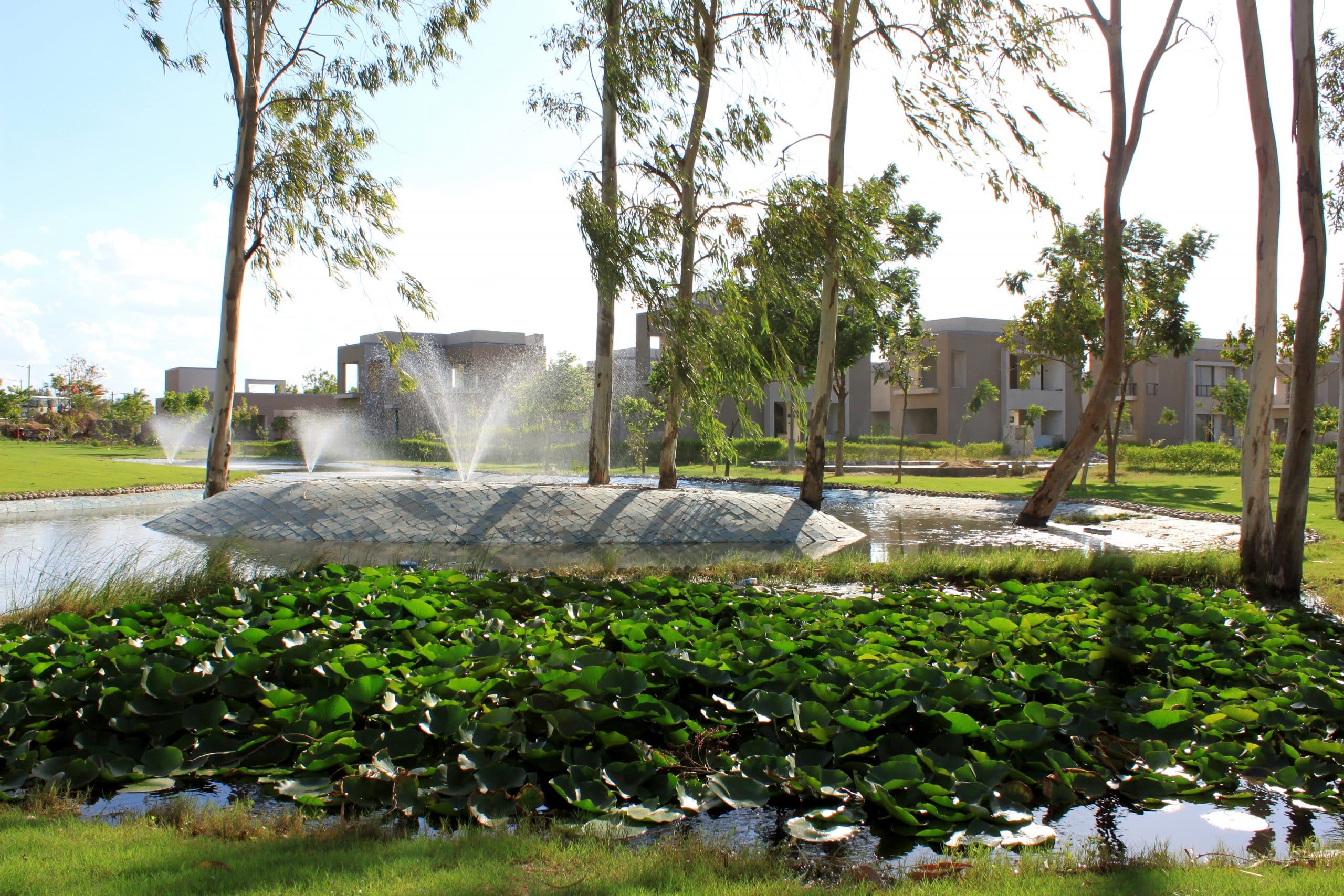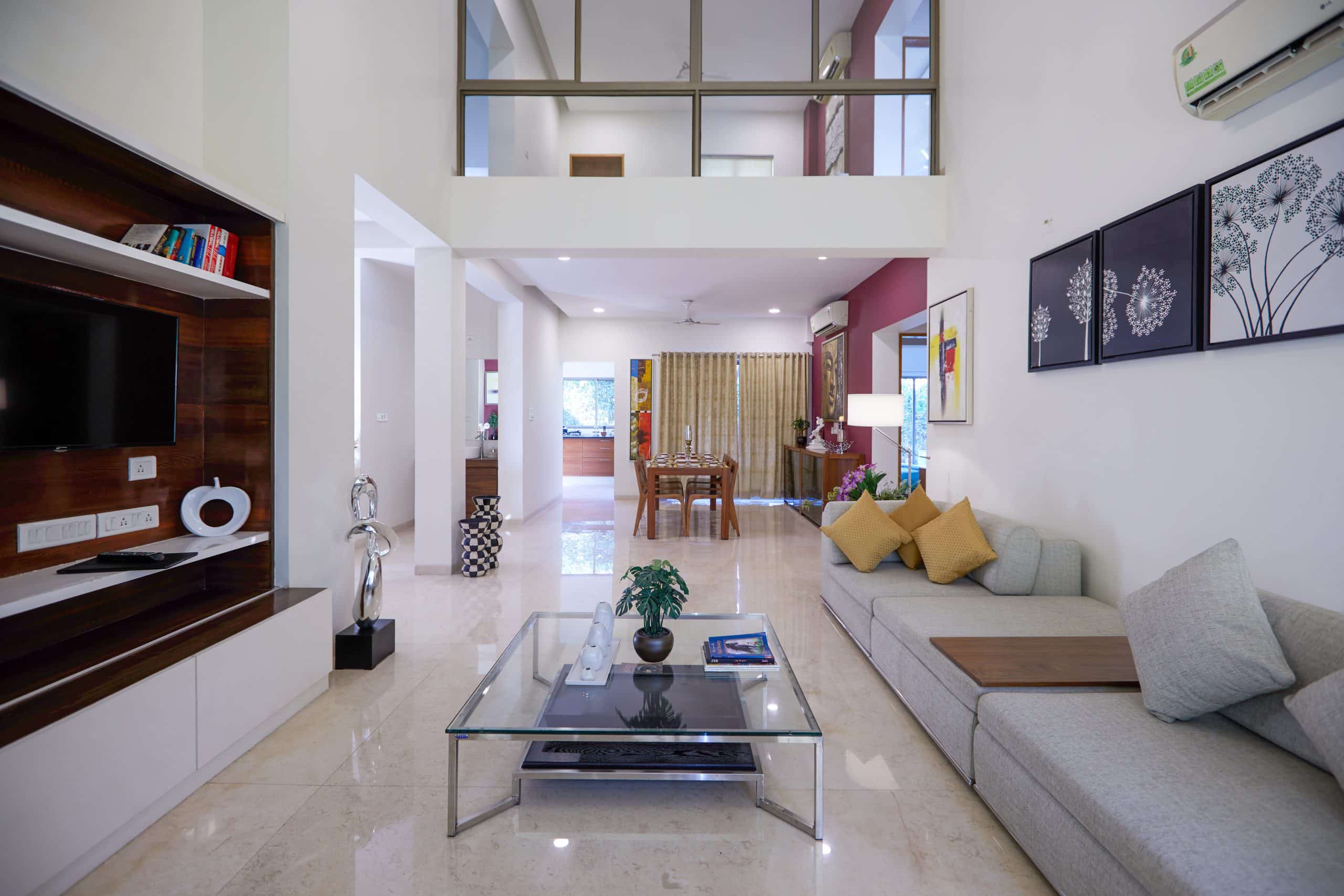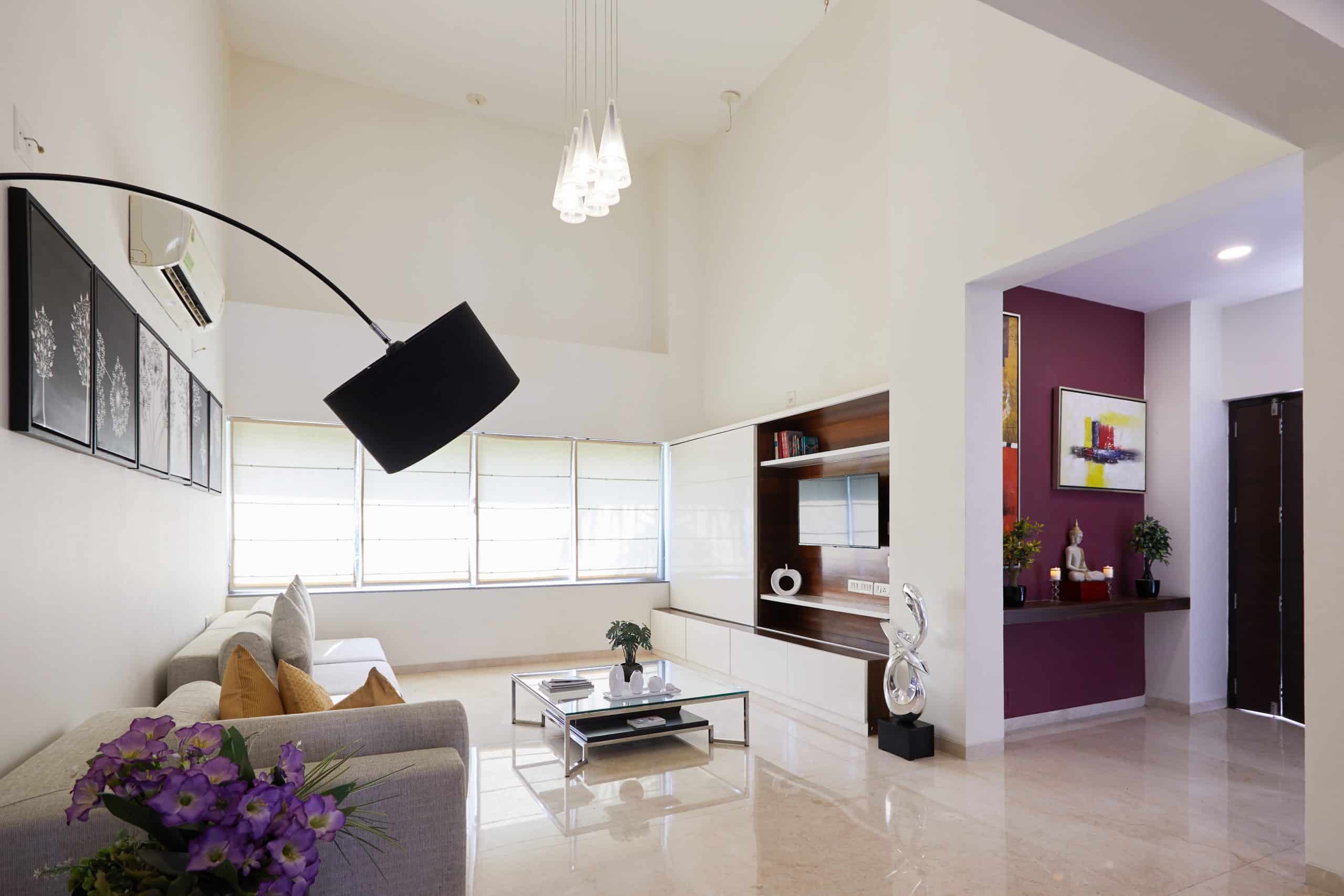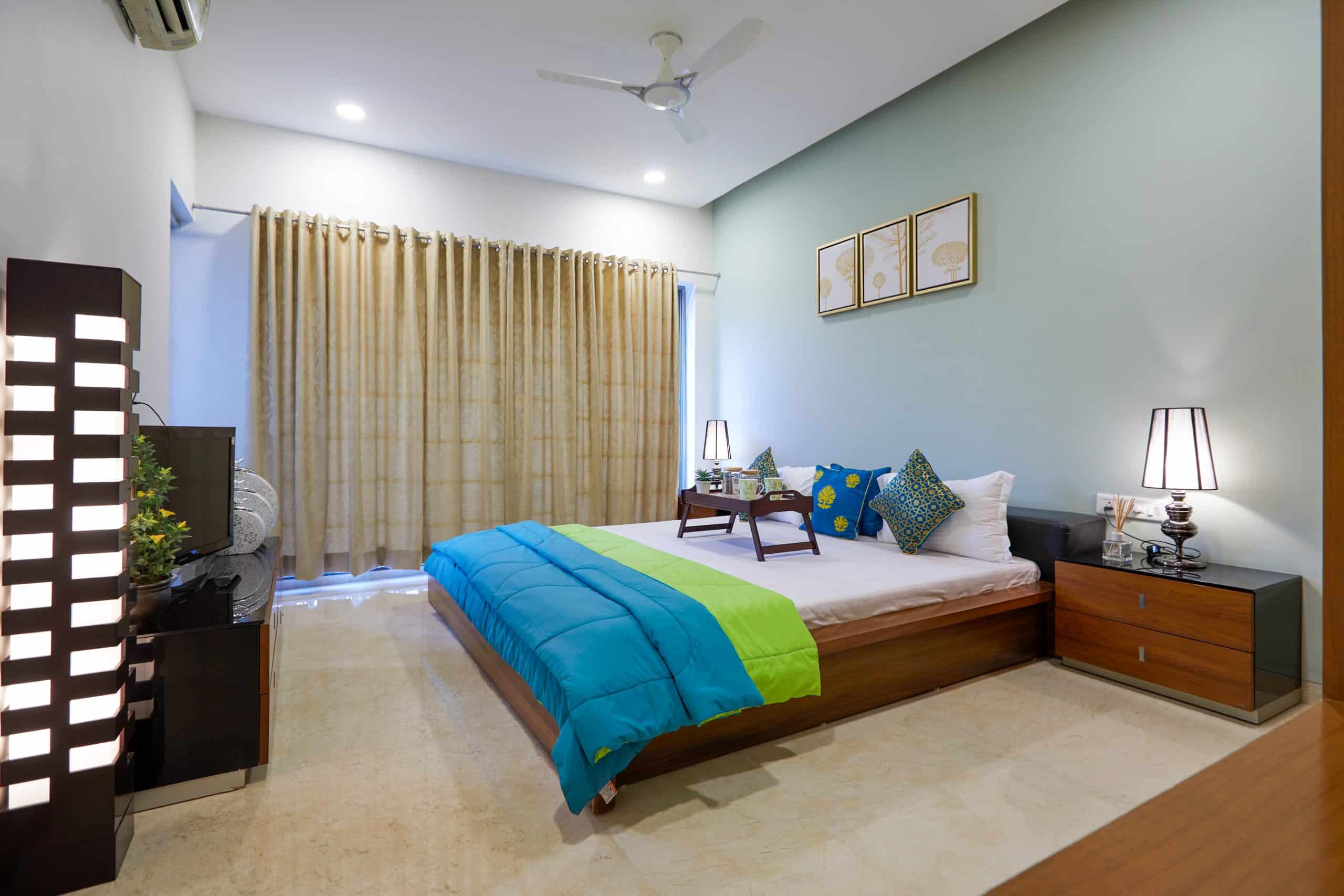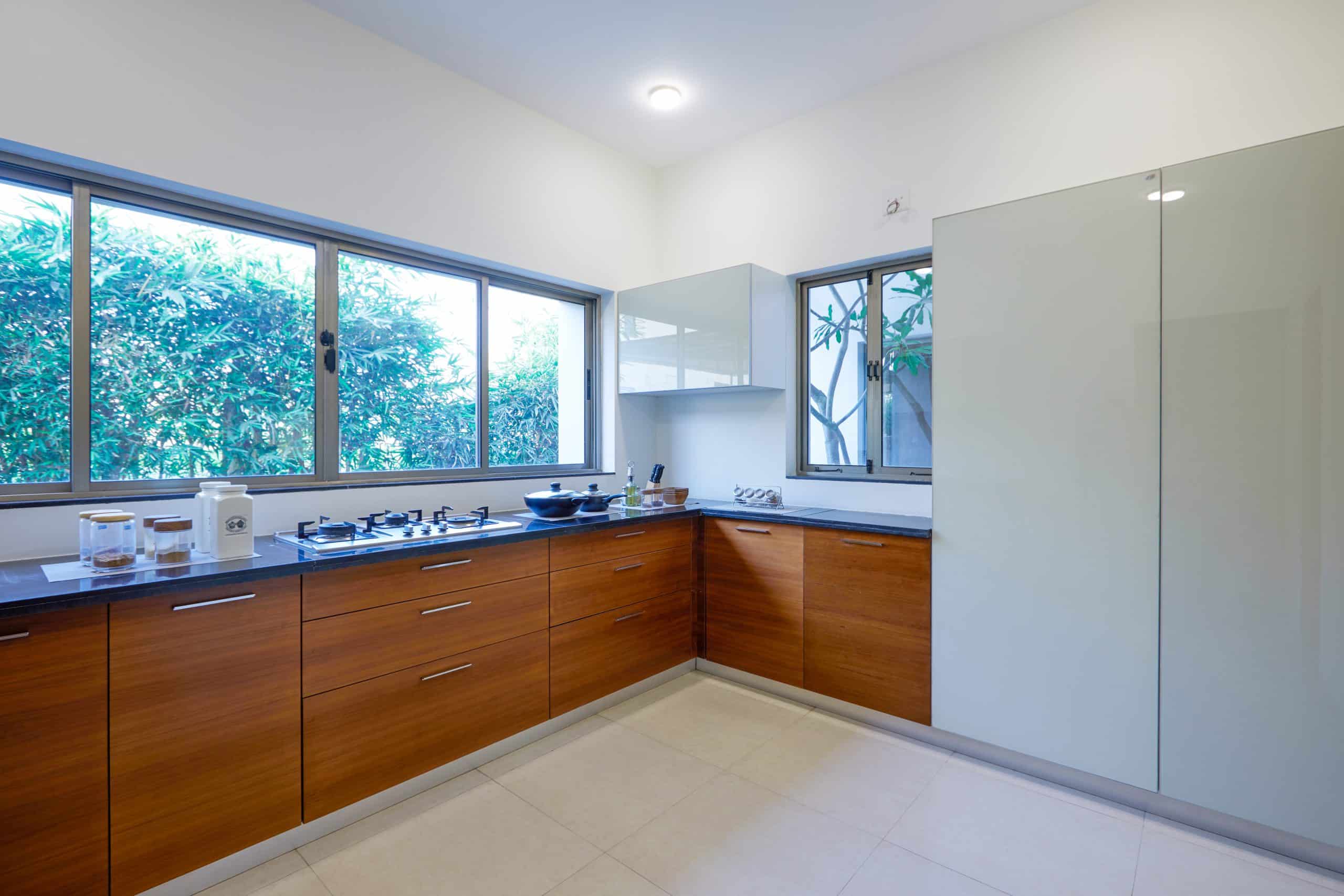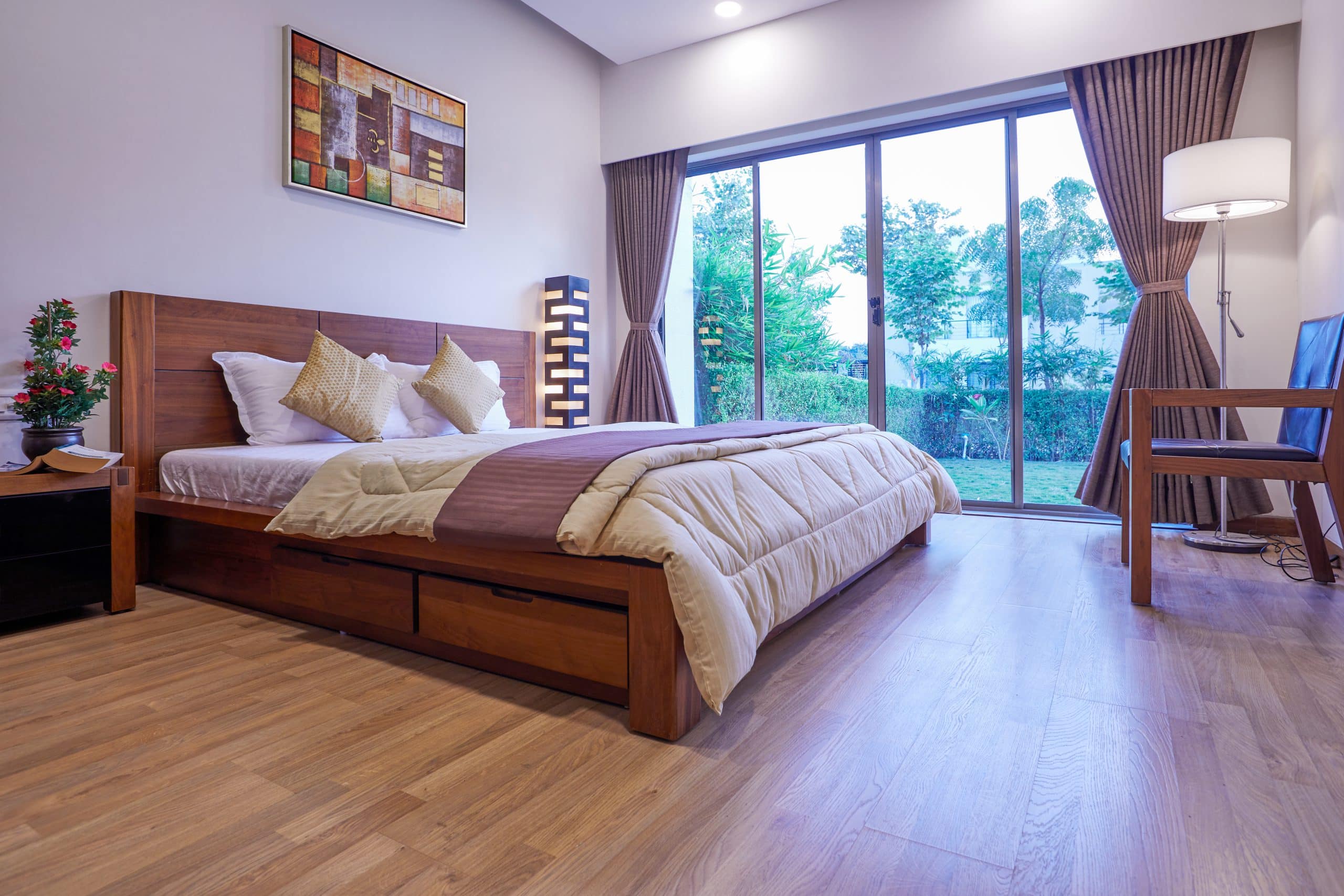 Ample Amenities, Generous Spaces Invoke Wholesome Abundance
Substantial amenities like a clubhouse, resort, fitness center, commercial plaza, serviced apartments and villas, play parks, sports fields and a temple vie for attention with the natural wild thickets left ungroomed as well as manicured lawns offering a range of greens for exploration along with opportunities for social exchanges. The awesome scale of spaces, green and vacant traversed by comfortable walkways, coupled with wide shaded pedestrian friendly roads having a generous RoW and turning radii contribute an aura of serene abundance. This expansiveness stands accentuated by details like clean-lined built forms and double height spaces in villa interiors projecting large, unbroken architectural massing. 'No Development Zones', consequent of services like an underground gas pipeline, find unfettered integration within the landscape while provisions like security are also subtly yet adequately constituted in the scheme.