Super Speciality Cancer Institute
Lucknow, Uttar Pradesh, India
The vision for the Master plan is to provide a campus that will deliver outstanding patient-centered care. The Super Specialty Cancer Institute at Lucknow masterplan recognizes the aspirations for delivering a new tertiary care hospital, teaching and research campuses core value - the natural healing environment linked to the local community. Applying this key theme to the Site, we have distilled the Masterplan into a simple "Bazar" with key building elements at the very heart of the facility with green spaces. Conceptually, visual links drive through the Site to the East and West, connecting the buildings to the natural surrounds, while key functional buildings are linked by courtyards and 'bridging fingers'.
Size : 22,72,700 SF
Services : Masterplanning, Programming & Planning, Architecture Concept, Landscape Design Concept, MEPF Engineering DBR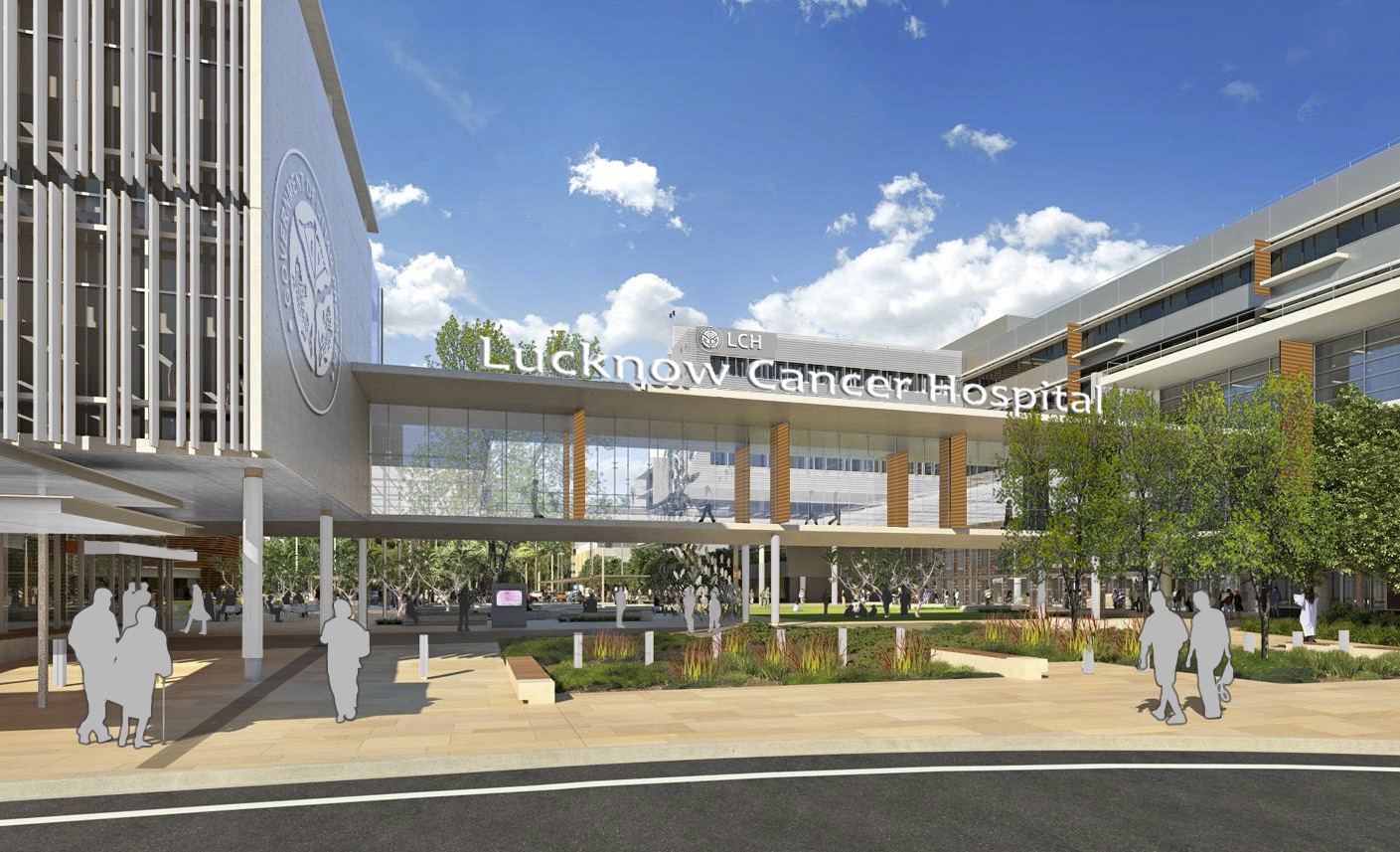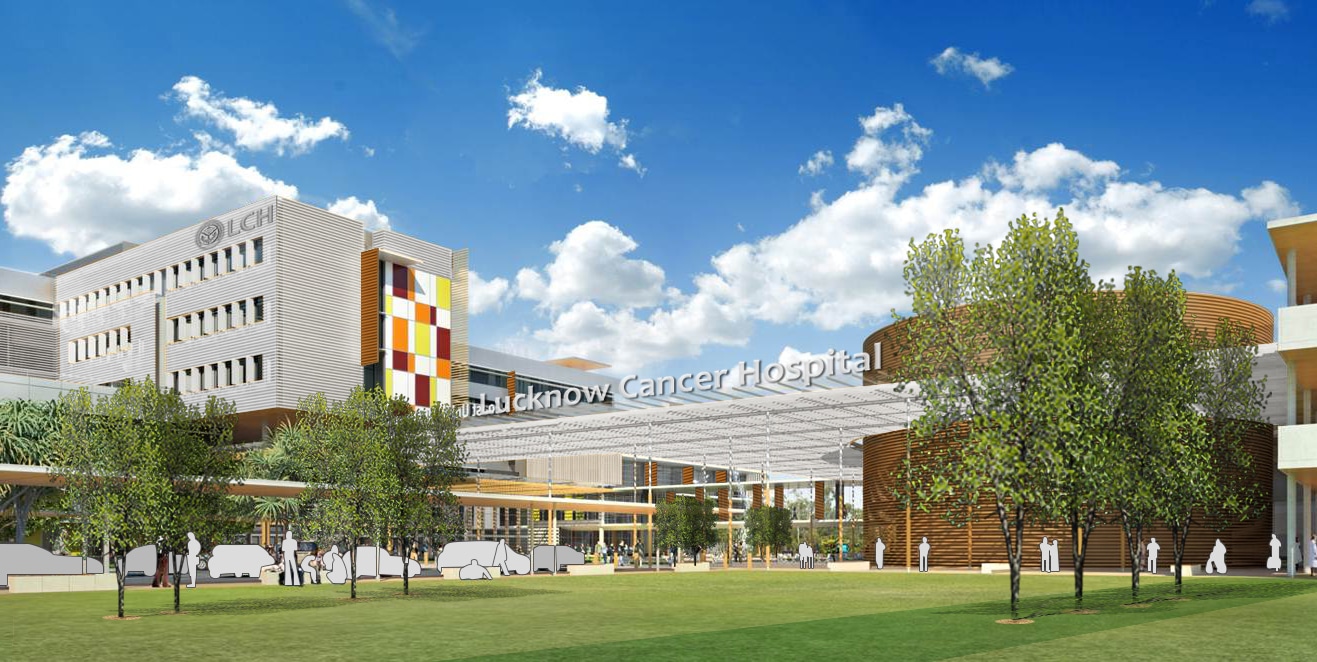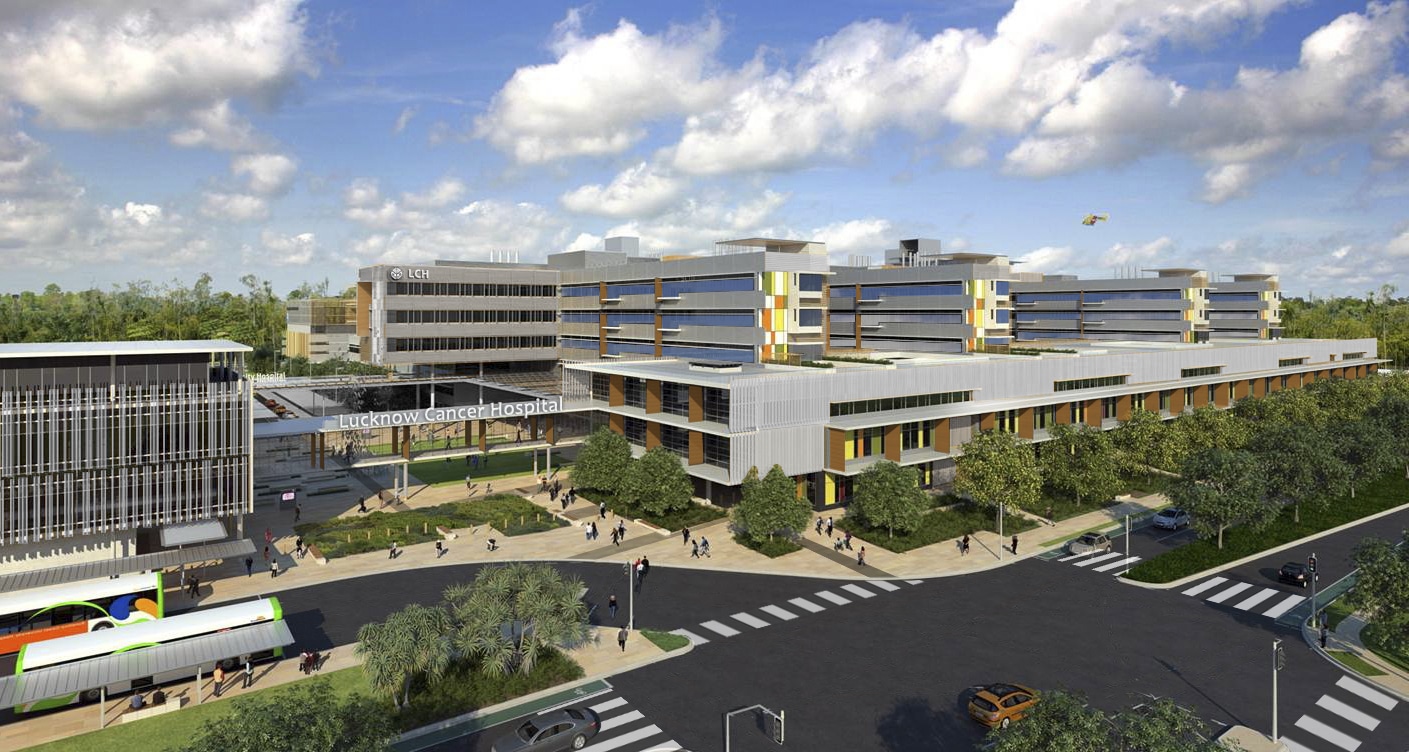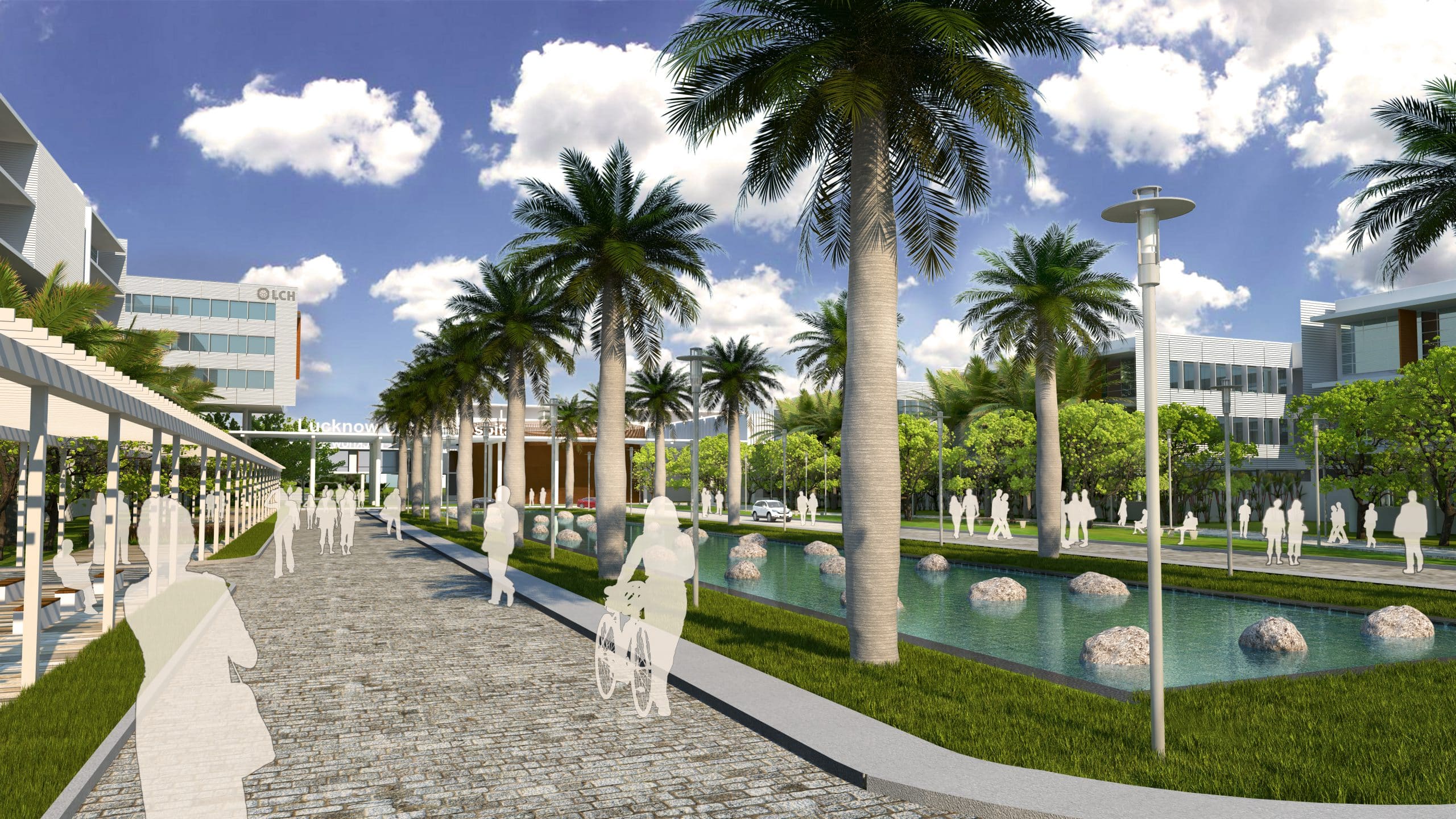 Patient-Centered, Hope-Inspiring Design for Cancer Care
Recognising that Cancer care always revolves around the human emotion of 'hope' and that it is untenable without a holistic approach involving family, community and nature was the foundation of this design for a super specialty cancer care, education and research institute located in Lucknow, Uttarpradesh. As an institute that seeks to seamlessly integrate education, research and treatment of various types cancer the three main means to achieve that end are enquiry and learning, collaboration, and care, which the design aimed to facilitate. Assimilating the above suggested a design strategy that would be themed around experiences, way-finding, identity and functionality.
The institute's 100 acre site forms a part of a larger mixed use master plan, having favorable road access from three straight edged sides. Entry/ exit points have been gained from two opposite boundaries and have been connected with a straight internal main road that forms an orienting axis with hospital and institute buildings arranged on one side of it and residential facilities on the other. The campus houses a large range of departments and facilities catering to cancer diagnostics, treatment and care arranged in thoughtfully integrated layout that fosters efficiency as well as holistic wellness. The design highlights include best practice initiatives by best international benchmarks as well as a long list of innovative firsts that would serve as exemplars for such future facilities.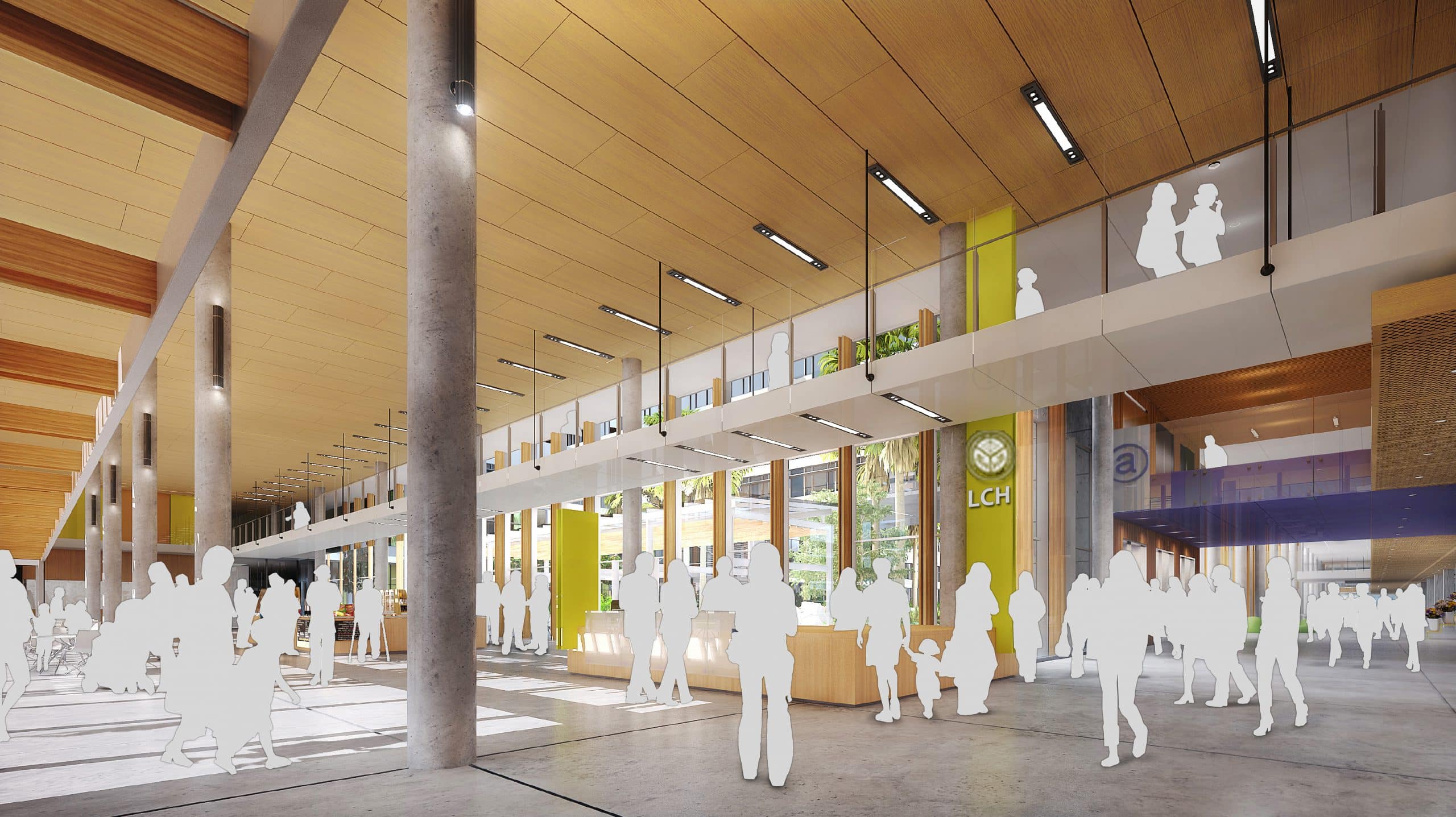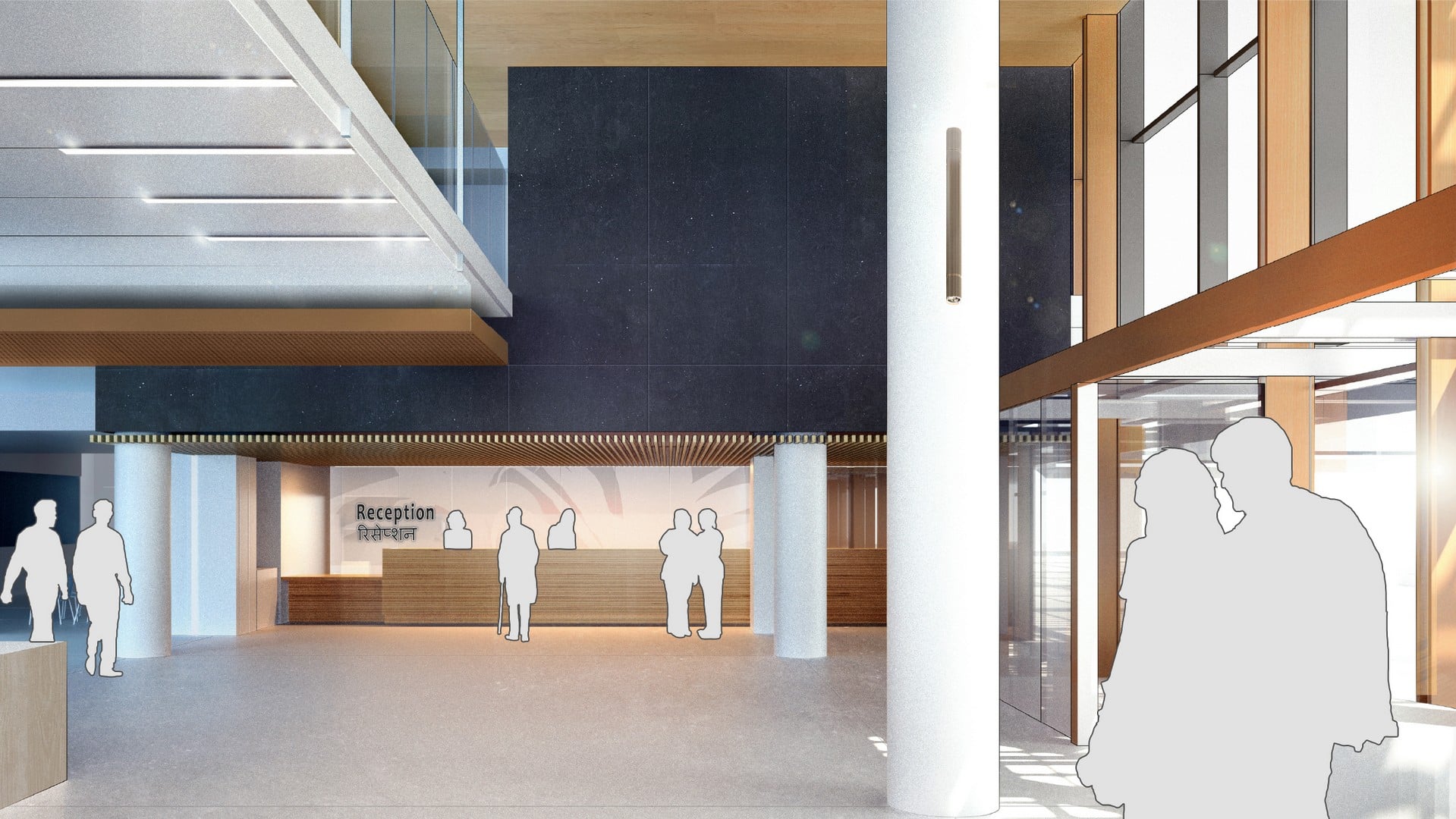 Healing Bazaar Street & Discovery Hub – Design Innovations for Vibrancy
The planning of the hospital building likens a bazaar street – a healing street-like connector along which the patients, patients' relatives and care-givers can collaborate and facilitate addressing their respective health and wellness issues. This street also opens out on one side to the 'healing garden' – a large beautifully landscaped ventilating courtyard which offers solace and healing through the touch of nature. The key buildings of the campus are further linked across the intermittent at upper levels by bridging fingers that symbolically reach out caringly at numerous points of the healthcare campus.
The three main elements of the campus i.e. patients/visitors, hospital and research-and-academics blocks are sought to be linked by a 'Navrachana Kendra' or 'Discovery Hub' block placed at the entrance of the built scape. Housing all common facilities ranging from auditorium to cafeteria and cycle stand as well as conference/ seminar areas, this hub functions as the epicenter for innovative exchanges that would perpetuate a thrust towards more effective cancer care.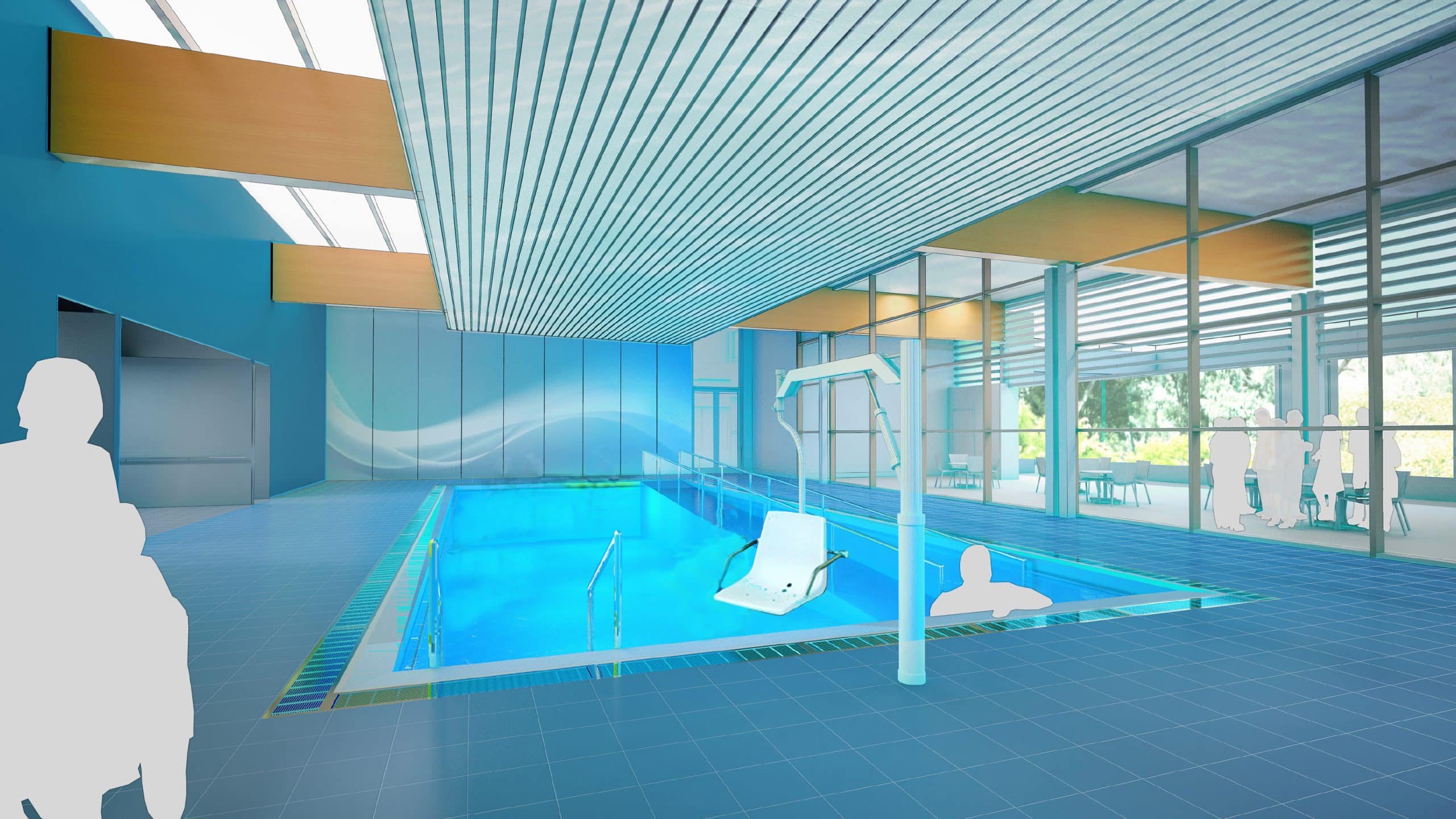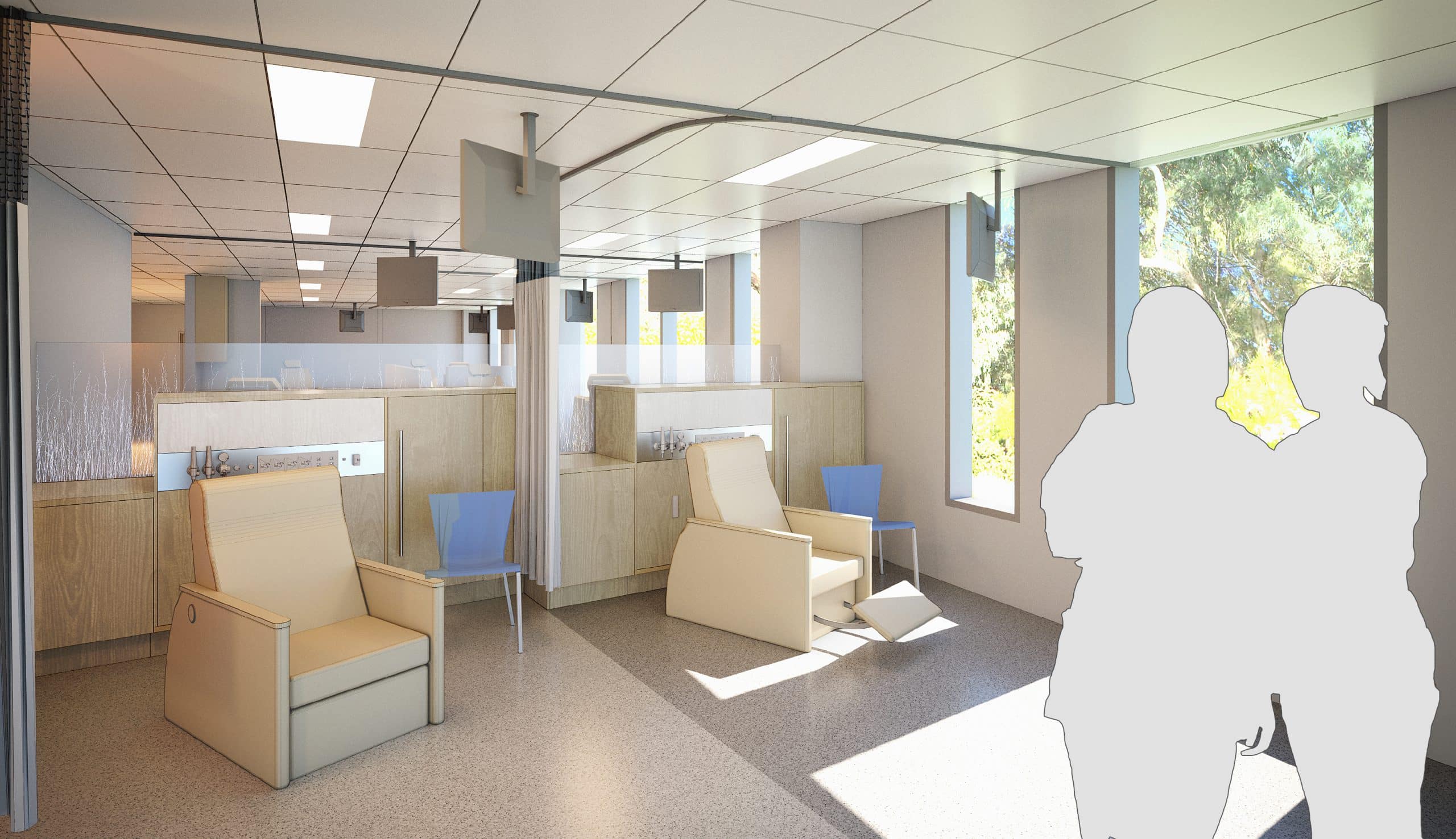 Collaborative Planning for Committed Approach to Sustainability
In order to be able to receive and incorporate future technologies and newer models of care whenever they are available on the global scene, the facility was designed to be future-proofed and change ready. The strategic goals of the institution within their clinical and financial framework were integrated with the design's technology program in order to optimize patient care. Thus, the medical equipment planning was charted by collaborating structural, technological, electrical and mechanical aspects of design and in alignment with the client's vision as well as evolving approaches to patient care.
This design recognizes that true sustainability is achieved by pushing further than mere compliance to IGBC/ LEED ratings to strive for future social, environmental and economic equity. Therefore, it incorporates numerous concepts holistically to the planning & design process, such as campus atmosphere, space utilization, reduced vehicle dependence, green mobility, sustained maintenance of infrastructure, etc. in addition to the standard measures of renewable energy, passive air-conditioning and ventilation, solar optimization, water harvesting/ recycling, sustainable waste disposal and others.