Development Of Iconic Tourist Sites In
India - Mahabalipuram
Mahabalipuram, Tamil Nadu, India
INI Design Studio was appointed by Ministry of Tourism, Government of India, to provide services for the "Preparation of Development Plan for Iconic Sites in India- Mahabalipuram".

The project has a three-pronged approach. At the first level, it involves analysis of issues related to connectivity at the destination, improved tourist experience at the site, and creation of a holistic tourist experience through identification of hard interventions. Along with these, the project also involves identification of soft interventions that will enhance skill development, employment generation through involvement of local community, and overall improved socio-economic parameters. At the third level, the project looks into promotion and branding strategy and by bringing in private investment, it works towards the development of a sustainable management framework.
Size : 114 Acres + Surrounding Region
Services : Master Planning, Viability Assessment, Feasibility & Impact Analysis, Infrastructure Gap Assessment, Stakeholder Consultations, Preparation of Development Plan (DP) and Identification of Project Shelf
Collaboration : Jones Lang Lasalle (JLL)
Sustainable Enhancement of Iconic Ancient Heritage Site
The Government of India identified 17 heritage sites across India to be developed as iconic tourist sites, of which one is Tamil Nadu state's Mahabalipuram (Mamallapuram) town on India's eastern or Coromandel Coast. Recognized as a UNESCO heritage site, Mahabalipuram is home to some of the most ancient Indian architecture dating back to the 7th and 8th centuries, particularly the rock cut temples, stone carvings and architecture from the reign of Pallava king Narsimhavarman, also known as Mahabali.
The small town of Mahabalipuram, having a population of around 15000 residing in an area of 12.57 sq.km, lies approximately midway between the Tamil coastal cities of Chennai and Puducherry, well connected by roads and railways with Chennai being the closest airport. The monuments the town boasts of include around 400 temples, some rock cut and others of structural stone masonry, marking the area of transition between the two styles of building. While the most famous among them is the pagoda shaped Shore Temple, the town is also home to the largest open air relief carvings in stone called Arjuna's Penance and a large inclined boulder called Krishna's Butter Ball. Many mandapas, rathas and rock cut cave Viharas can also be found here.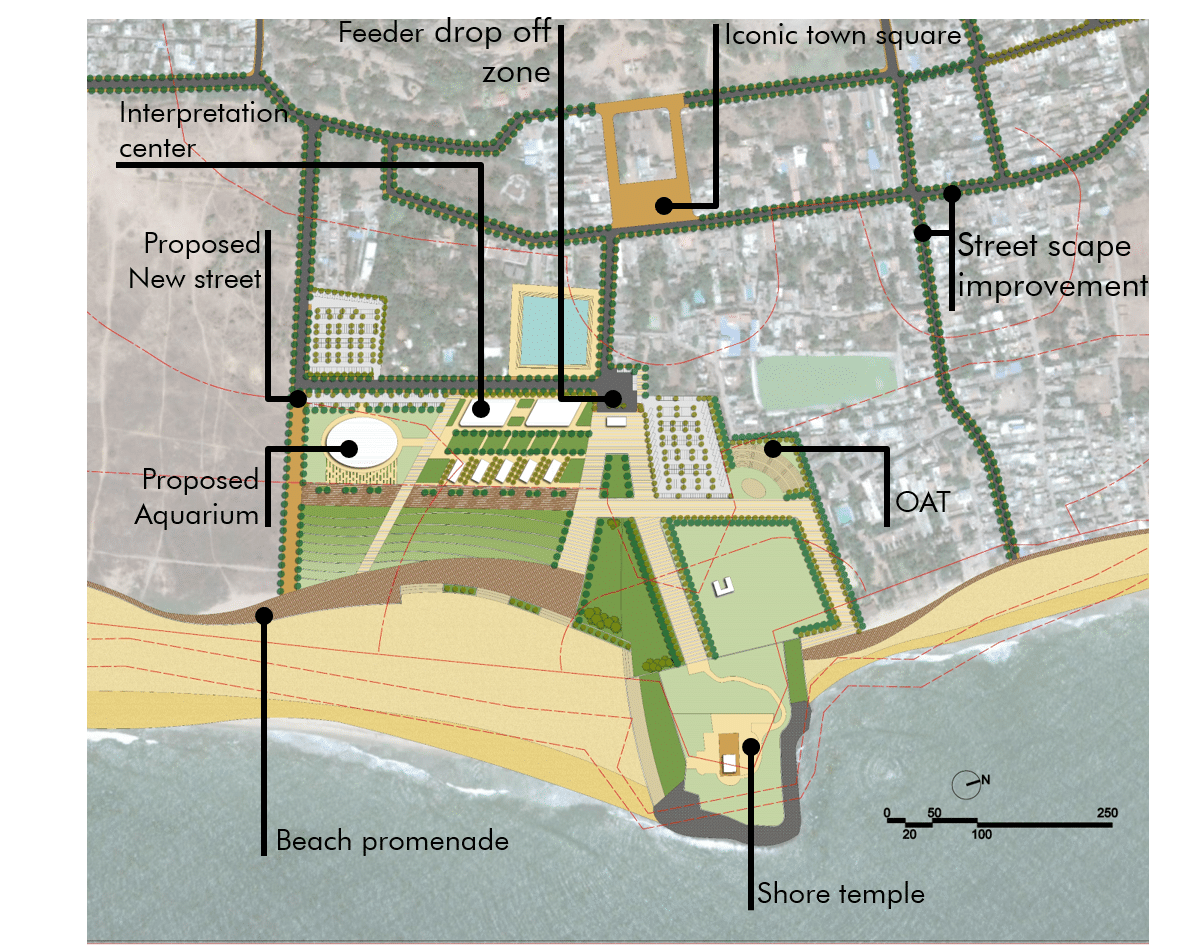 INI's task involved developing a master plan vision and a strategy for enhancing sustainable tourism and charting the path of future progress for the town and region, which was addressed through a three pronged strategy following a thorough assessment of existing conditions. Though the monuments themselves were well preserved, the town's potential for a thriving sustainable tourism based economy was not fully explored. The design strategy, thus, entailed improving tourist experience, community progress and promotion of tourist attractions.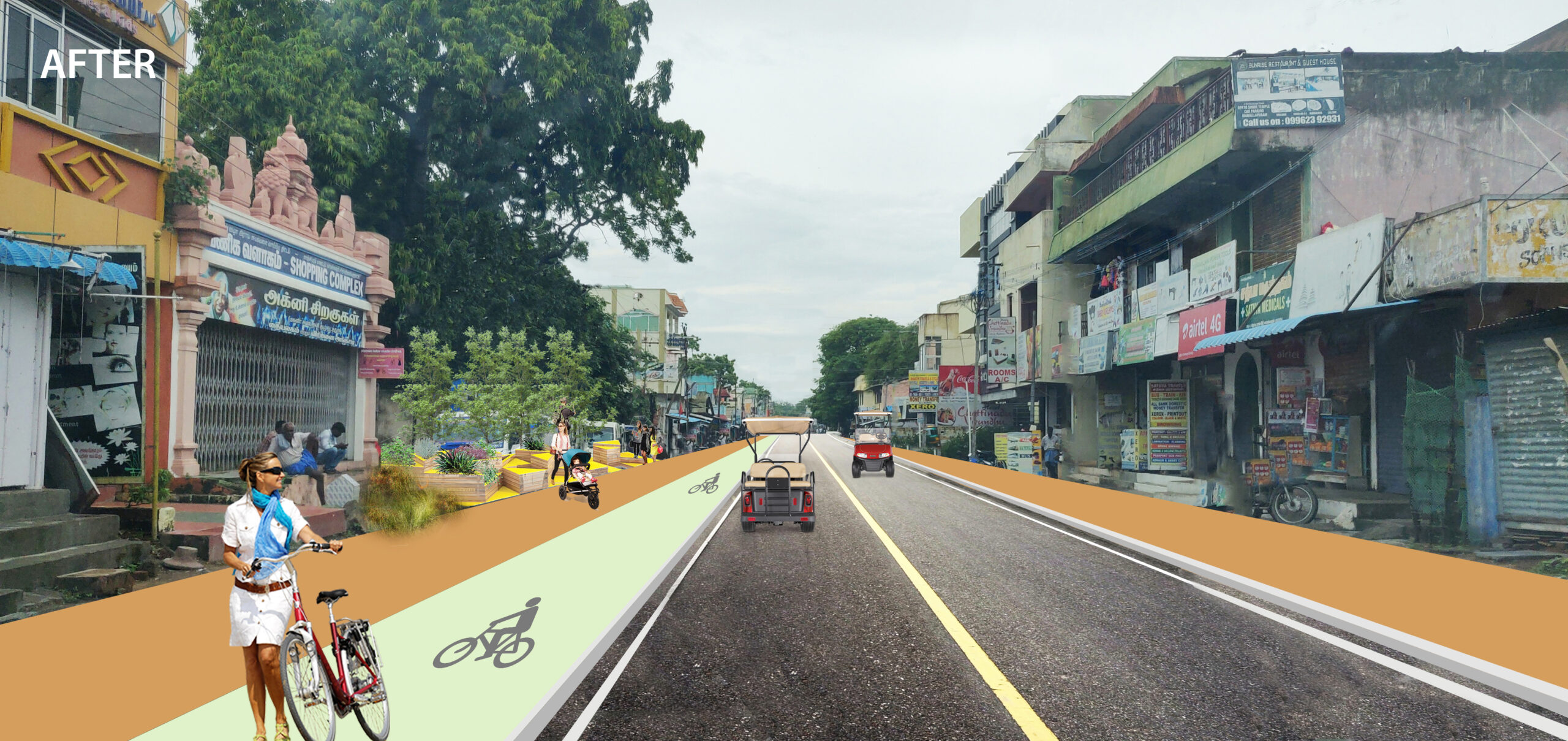 Improving Tourists' Access and Experience
The two main access points to the town from the north and west were highlighted with prominent portals and arrangement of required infrastructure. A hierarchy of major, mid-level and minor roads was established and their road infrastructure & experiences were accordingly improved by clearing obstacles, rebuilding their surfaces, tree lining and introducing dedicated lanes for pedestrians, cyclists and other vehicles. A strategy for managing on-road parking was coupled with the provision of ample parking spaces. The hospitality industry was incentivized to overcome the paucity of good tourist hotels at strategic locations, while native landscaping and integrated organising strategies were employed to enhance the aura for tourist experiences at all sites.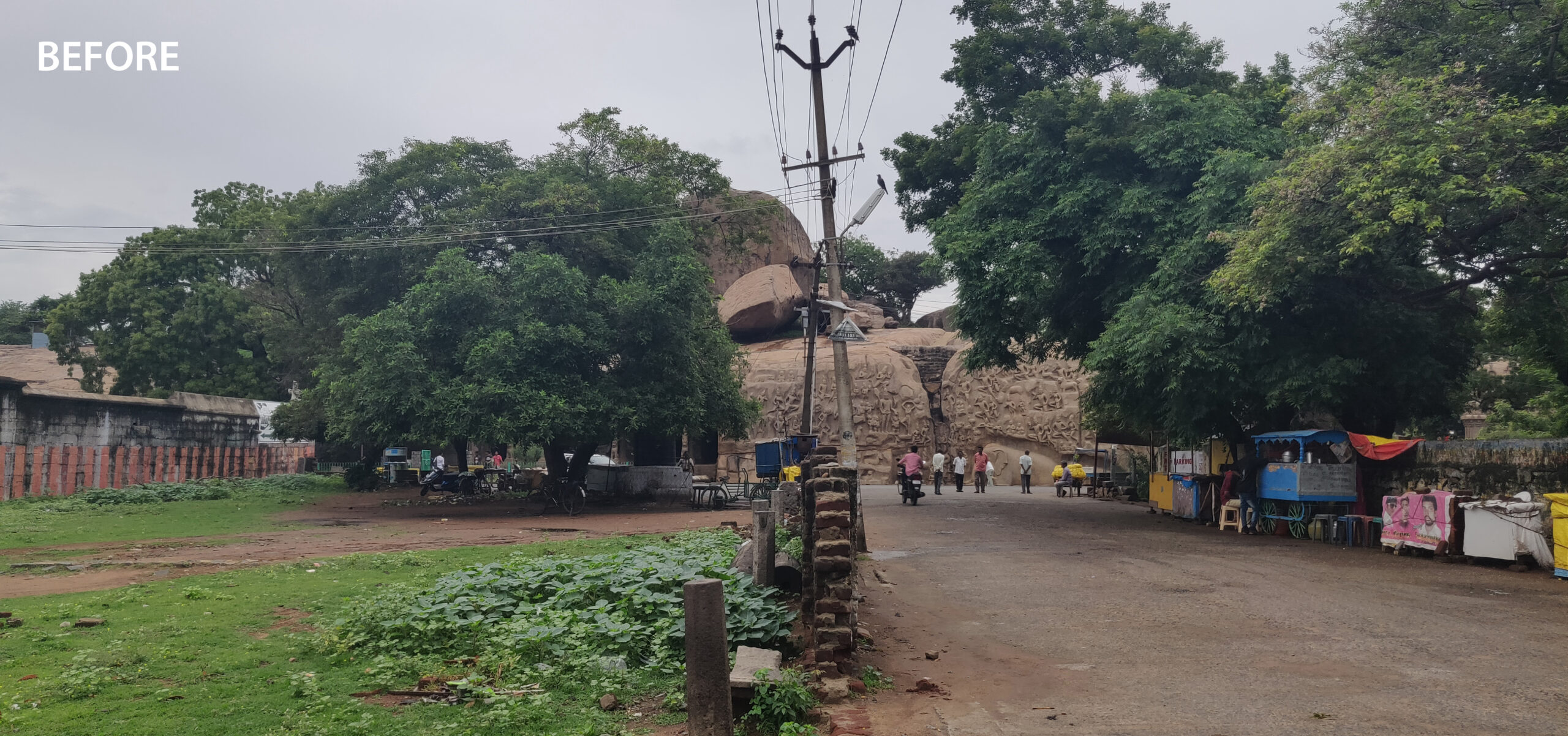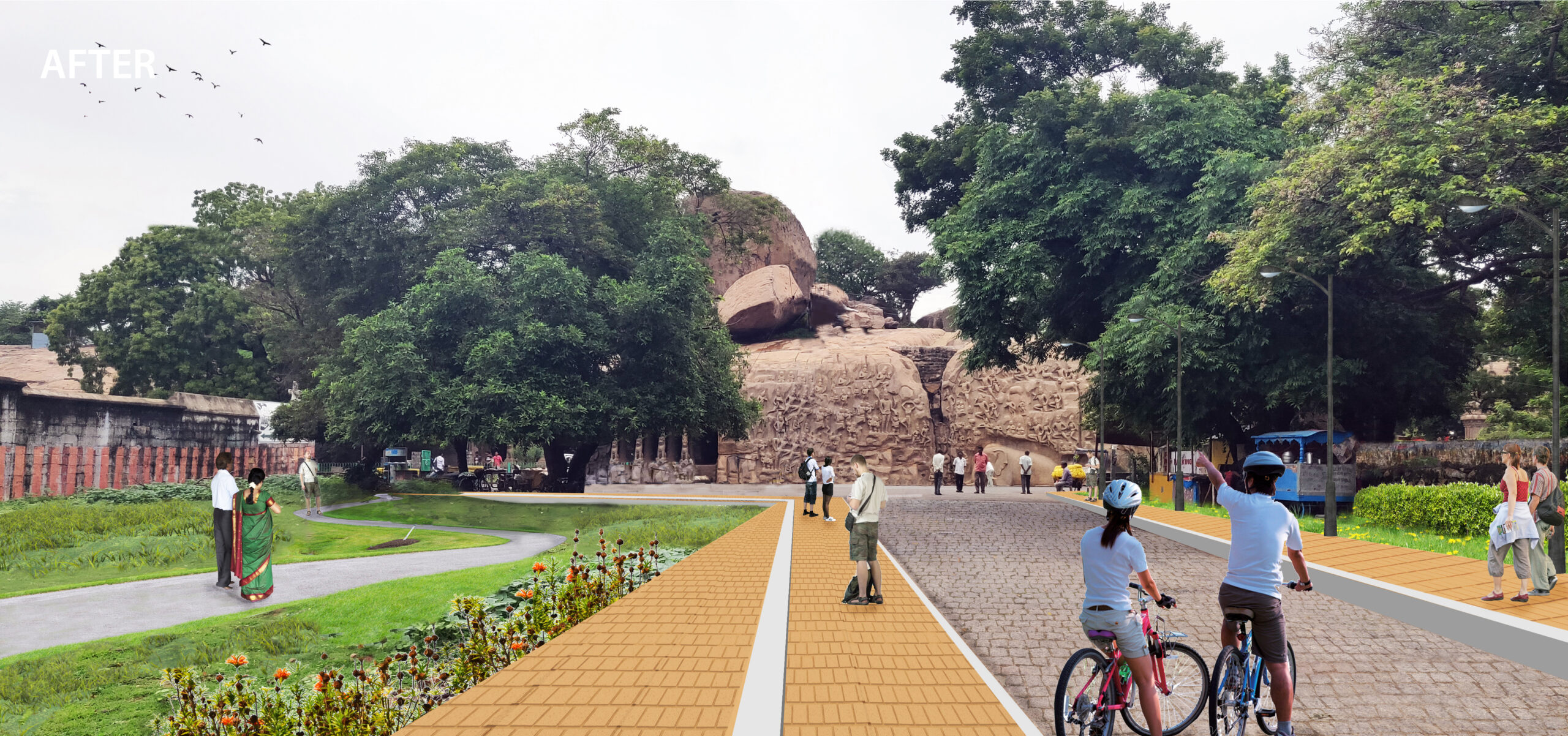 Fostering Socio-Economic Progress with Community Involvement
The revamp of Mahabalipuram region was approached by inviting community participation from the locals who were consulted as well as trained to ensure the sustenance of the intended program goals. Employment opportunities in the local handicrafts industries and community cohesion through shared programs were promoted for the town's socio-economic progress.
Branding & Promotion Strategies Aimed at Enhanced Brand Value
Last but not the least, a consistent promotion strategy was adopted by evolving an enhanced brand value for the town's heritage treasures and marketing the same at a nationwide level to attract domestic and international tourists