Indian Institute of Technology (IIT) -
Indore
Indore, Madhya Pradesh, India
A Campus Geared for Synchronicity in Life & Learning
INI was shortlisted to design this new higher education campus located on a 500 acres unevenly shaped site on the outskirts of Indore, this campus design for one of the premier technological institutions of the country is based on the value of a holistic process of learning enabled by the synchronized functioning of the three core elements of an educational campus viz. the student activities, the academic functions and the resident academic faculty. These three elements which have been imagined to be the gears of this learning machinery have been allotted circular intersecting districts which are paced at the intersecting core of the three triangular areas expanding in different directions from the central area of the site. Each of these projections house an extension of the core activities taking place in each circular district.
Site Area : 500 Acres
Services : Master Planning, Concept Design (International Bid Entry)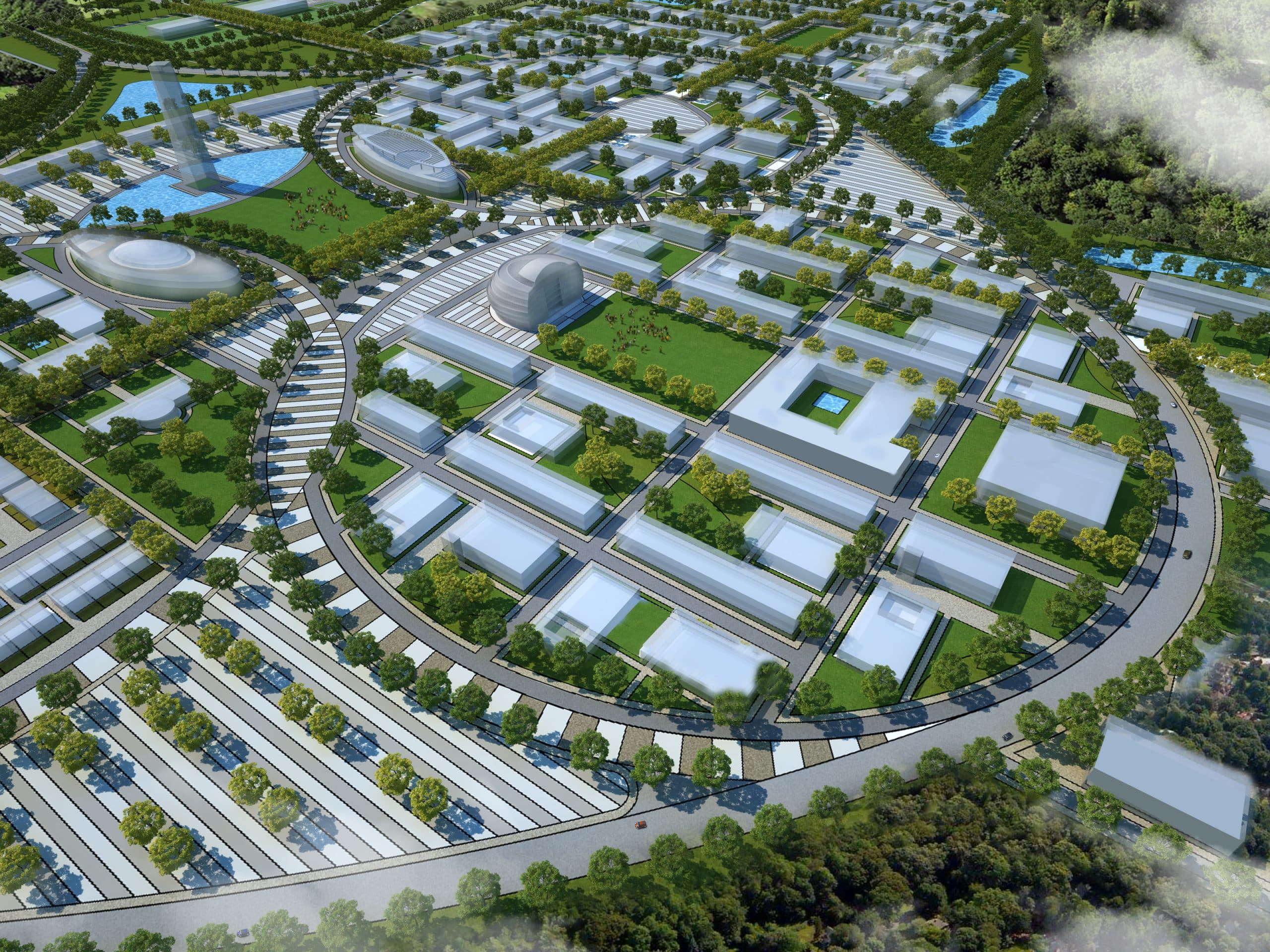 The western entry to the site first leads from the arrival zone to some common amenities and the large central open green surrounded by iconic structures like the library towards the north which forms part of the northern student activity circle with hostels & sports facilities. The auditorium towards the southern edge of the central green is part of the faculty residential circle which continues into the southern projection with a school and future expansion provisions. The Eastern edge of the central green which faces the entrance plaza is marked by the administrative offices, labs and students center aligned along the same axis, which are flanked by the academic buildings as part of the academic circle.
District Layouts Guided by 5-Minute Walkability & Iconic Place-Making
Each of these three circular districts measures the same diameter which coincides with a distance that can be traversed comfortably on foot or on bicycle in a maximum time of 5 minutes. This makes each district walkable resultantly discouraging vehicular dependence within the campus to a great extent. Peripheral vehicular roads are systematically laid out to serve each and every requirement, while a well-planned network of pedestrian walkways and cycle tracks makes the entire campus easily accessible without using vehicles. The entire axis through the central green from the western entrance to the eastern students' center and admin offices have been made relatable and iconic by the presence of major structures all around it.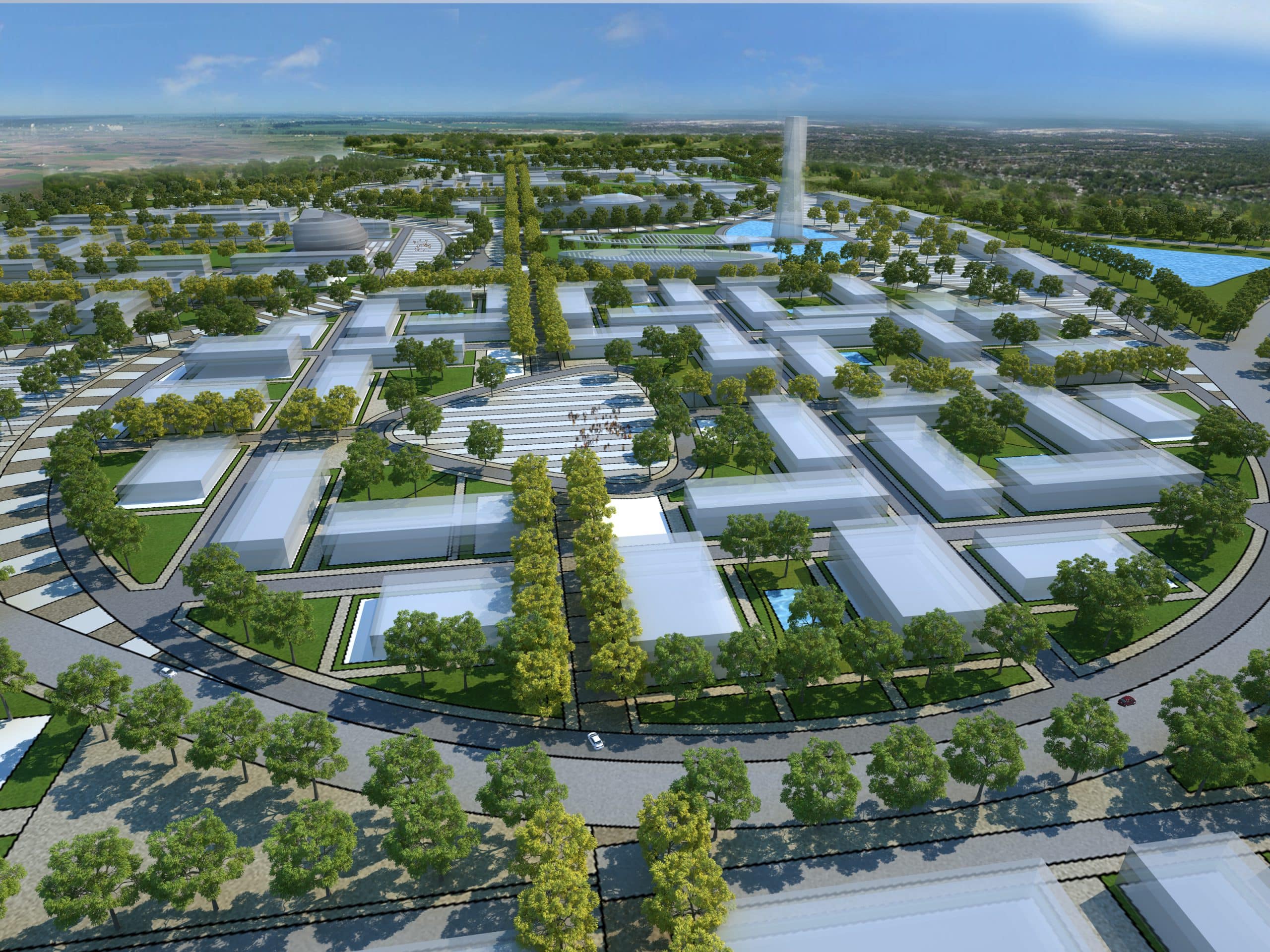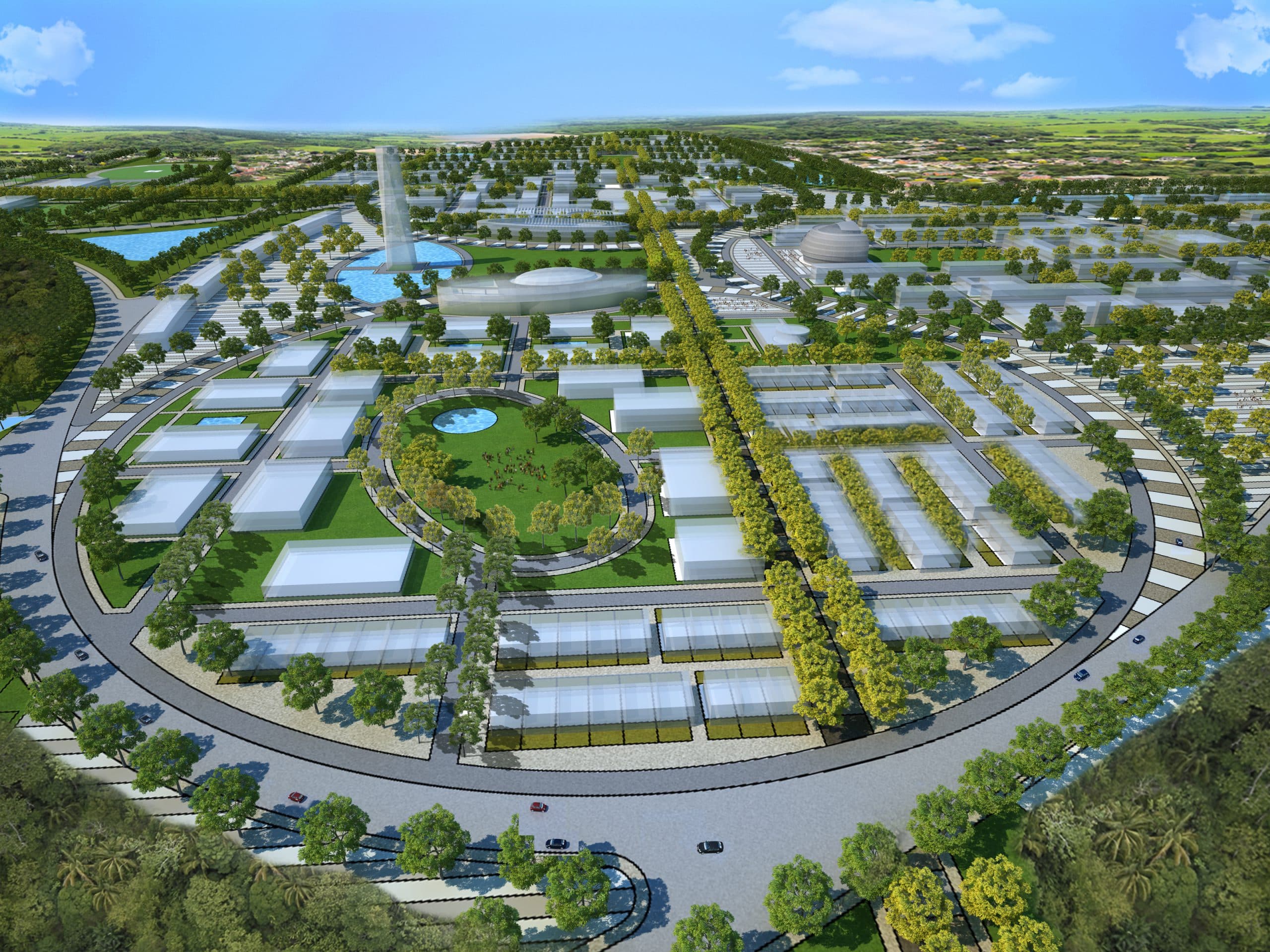 Sustainable, Climate Responsive Small Blocks
The harsh extreme tropical climate of central India where this campus is located calls for minimizing exposed surfaces while maximizing shaded areas. In response to this, smaller block sizes have been chosen in this design with individual building blocks placed in a manner that create intimate shaded lanes and porosity which allows for free passage of cooling breezes. Additionally, tree lined streets and minimized vehicular movement make a cooler microclimate, avoiding the formation of urban heat islands. Many more passive and active design strategies embedded in the master plan make it a sustainable and future-ready learning community.