Carnegie Mellon University
Doherty Hall Phase I & II
Pittsburgh, Pennsylvania, United States
Master Builders association for excellent integration of new systems into an existing building, the City of Pittsburgh for historic preservation, and the AIA The client wanted to renovate the campus's historic chemistry building, The firm was asked not only to update mechanical, electrical, data, and life safety systems, but to also work with the faculty to design a facility to accommodate the teaching of U.G. chemistry in the 21st century. Phase I included renovations and new construction, that gave the Science Department highly visible, bright, and safe lab spaces designed to foster interdisciplinary learning. Phase II of the project helped re-establish the venerable Doherty Hall as the heart of one of the world's top science research centers.
Site Area : 3,17,703 SF
Services : Building Design - Architecture, Landscape Design, Interior Design, MEPF Engineering, Sustainability, Laboratory Programming & Planning
Collaboration : Stantec (Formerly Burt Hill), Jayesh Hariyani while Director at Burt Hill
Accolade : LEED Silver American Institute of Architects (AIA) Pennsylvania Chapter, Citation of Merit, 2004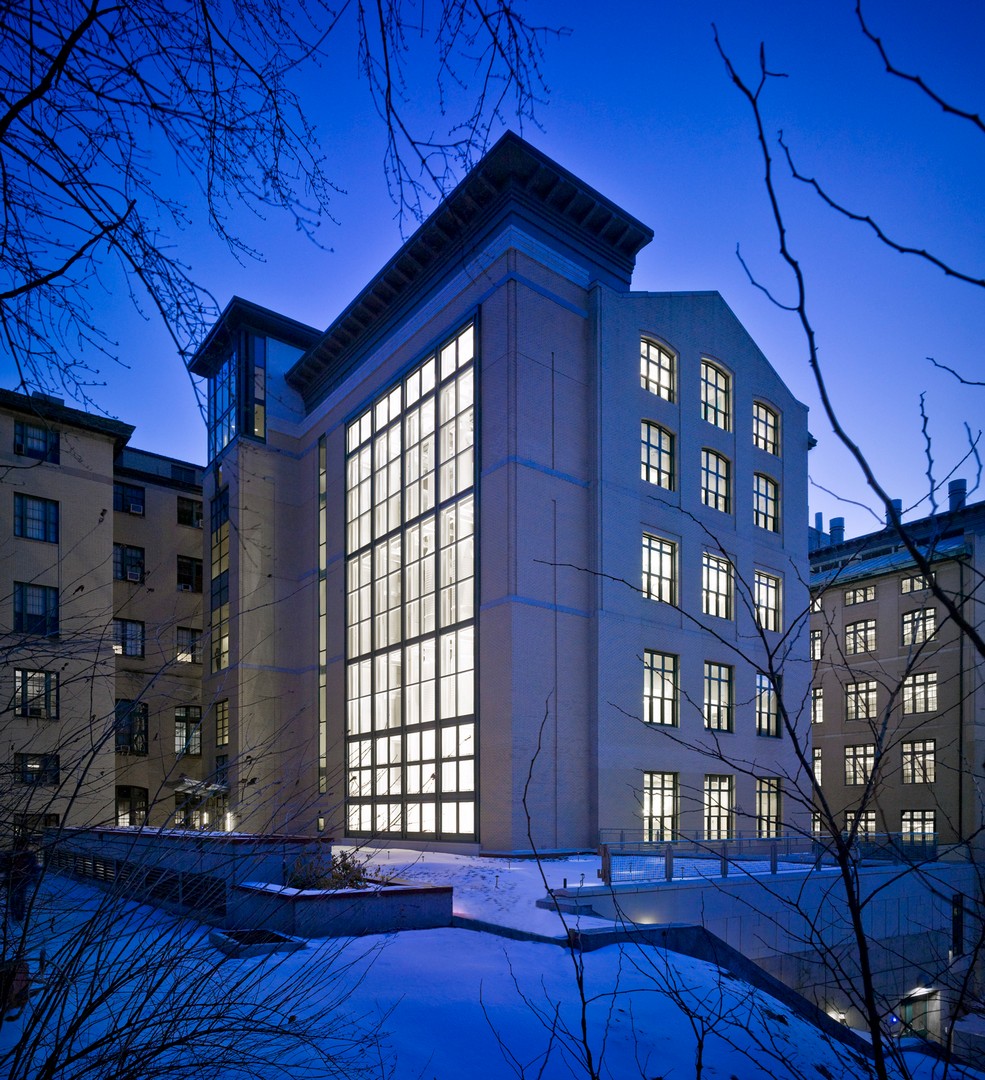 Enhanced Science Research Facilities Woven with Conserving Campus Heritage
Doherty Hall, a historic heritage building which forms the heart of the Carnagie Mellon University Campus housed facilities for research and education in the sciences and art programs. The university and the department wanted to upgrade the research and education facilities to accommodate latest technologies, larger capacities and greater adaptability into a state-of-the-art chemical engineering department with interdisciplinary collaborative functions. The design team responsibly worked on the excellent integration of the new building block and systems into an existing building and the City of Pittsburgh for historic preservation. The result was a successful expansion and upgrade of facilities which carefully preserved the built heritage at CMU.
Five large interdisciplinary laboratories were created at five levels along with ancillary spaces like dry and lab stores, instrumentation, autoclave, lab studies and student reference sections, meeting and office rooms, pre-lab and demonstration halls, etc. Newer facilities for computational modeling, optical microscopy, bacterial and cell culture, aerosol science and surface science were created and laboratory spaces were made adaptive for simultaneous use by research groups of different disciplines.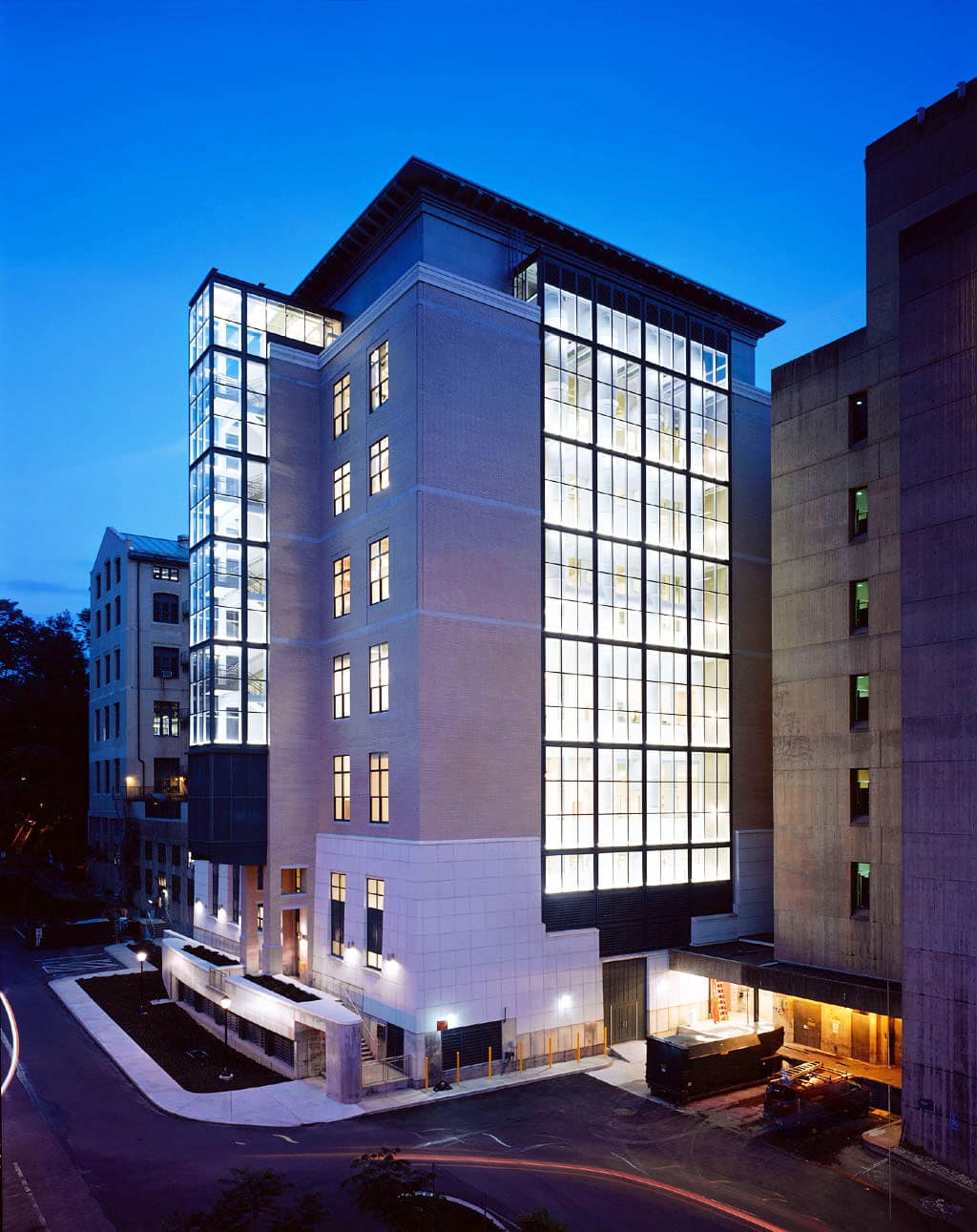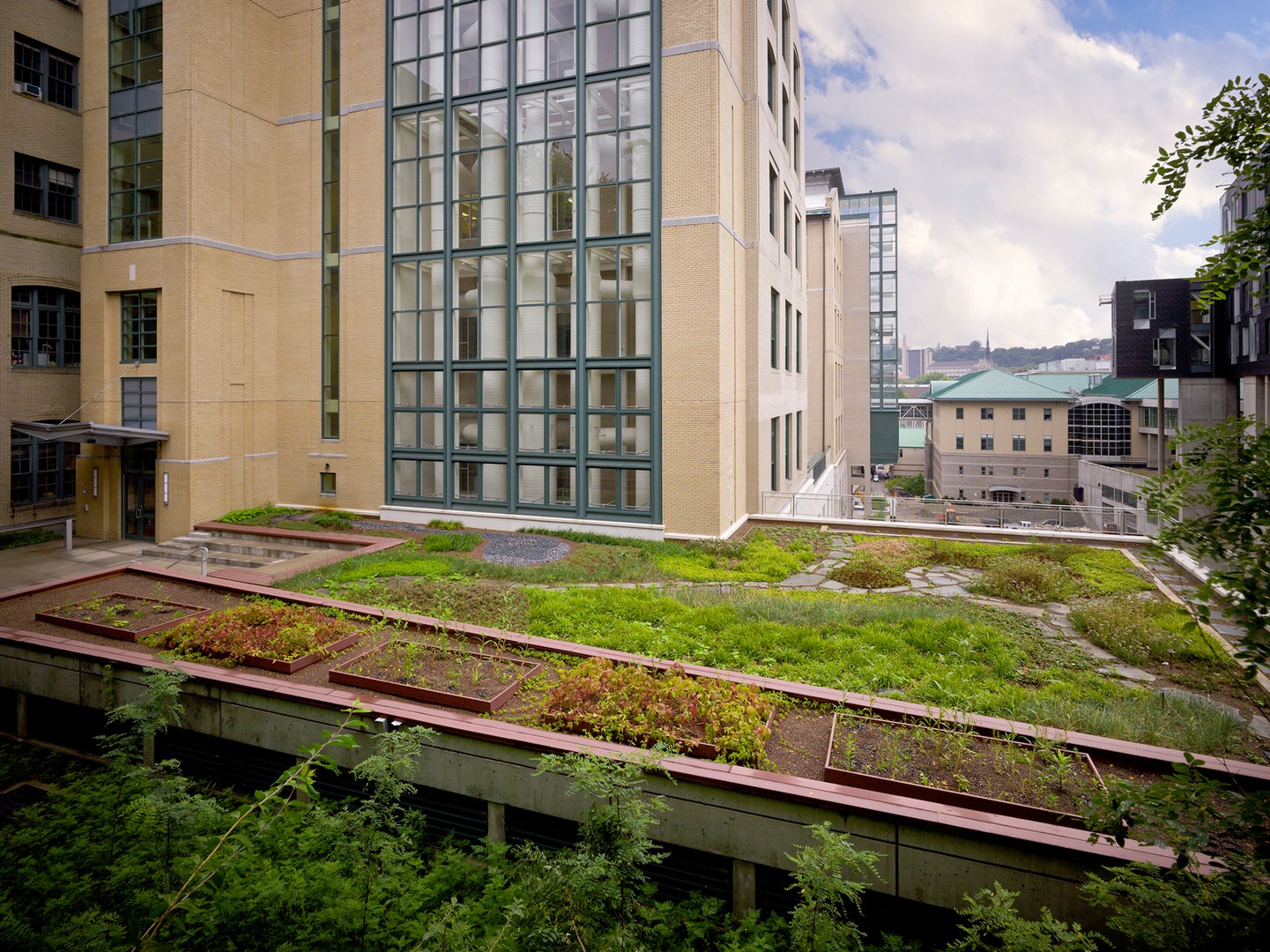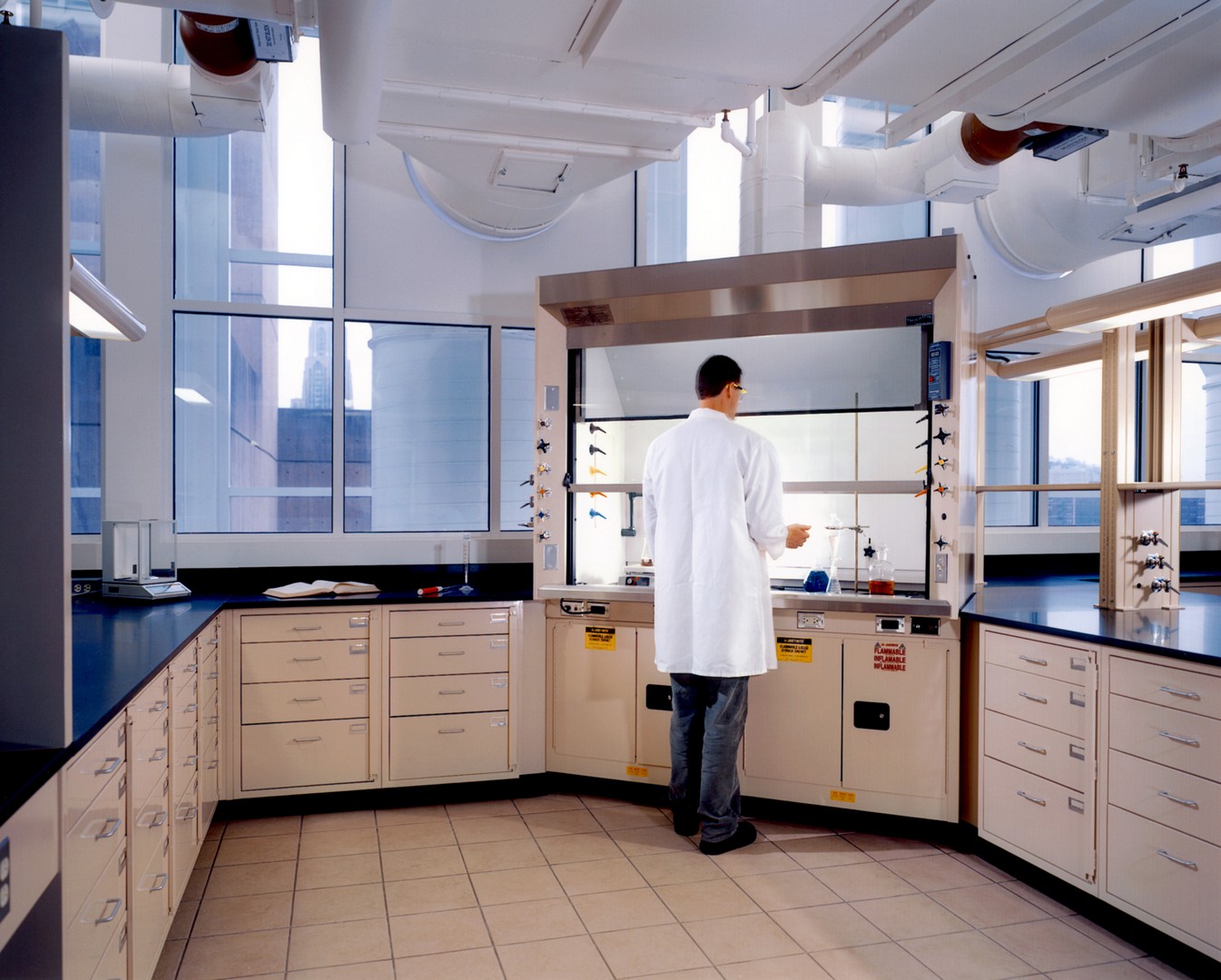 MEP & Services in Added Skin, Expanded Research Lab Spaces
The added structures included a ventilated double glazed skin behind which the epistitial bay, MEP services, and vertical circulation were accommodated which enhanced the adaption of laboratory facilities to align with the latest global standards. The research laboratory spaces were expanded in terms of capacity as well as technology, now equipped with world class facilities for computational modeling, optical microscopy, bacterial and cell culture, aerosol science and surface science.
Heritage Preservation in Step with Technological Advancement
In alignment with the upgrade of technical facilities, the architectural heritage value of Doherty Hall was meticulously preserved. The second phase of expansion included the green terraces and landscape features around the hall which reinstated the building's position as the heart of the CMU campus.
LEED Silver Certified Sustainability Credentials
Akin to steps taken for facility expansion, upgradation and heritage conservation, sustainability strategies were woven into the design with an eye on future preparedness. These measures included high performance low-e façade integration, energy efficient brick veneer, use of recycled materials, day lighting strategy that integrated light shelves, low flow plumbing fixtures, green terraces and many more.