Lavale, Vadzi, Pune, India
FLAME University is a private university, with 31 institutional and administrative buildings, including a sports complex, amphitheater. The campus is vibrant with four cafes and three water bodies. Spread on 53 acres of green expanse, FLAME prepares students who have a strong desire to learn and grow continually, welcome new ideas, value diversity with desire to succeed and give their best towards excellence in all spheres of life. INI provided engineering and infrastructure services for various buildings and other areas in the project. a special ventilation system was designed for the library which maximized natural ventilation, thus reducing load on artificial lighting and air conditioning systems.
Size : 53 Acres
Services : HVAC, Plumbing Engineering, Fire Engineering, Electrical Engineering, ELV, Sustainability, Infrastructure Planning
Collaboration : Vastushilp (Principal Architect)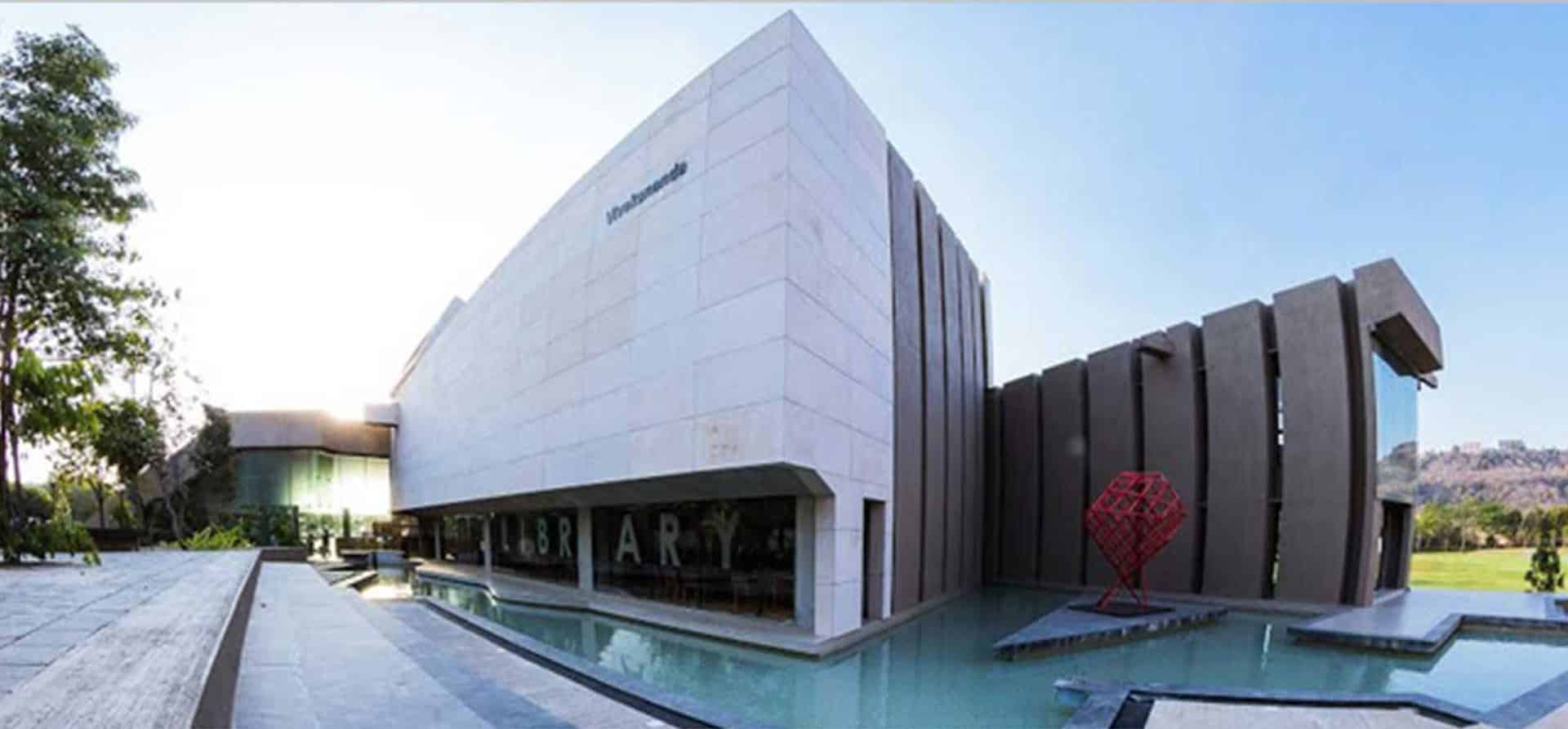 Distinguished Learning Environment in a Green
Campus
It is indeed difficult to miss the visually distinct and simultaneously integrated architecture and engineering of the FLAME (Foundation for Liberal and Management Education) University campus, a pioneering institute in liberal education in India. Located at Lavale off the Bengaluru – Pune expressway, the campus spreads across 53 acres of lush green land graced by three waterbodies. The architecturally modernist style of the built environment, which is resolved in angular, geometric, stone-clad concrete forms planted firmly to the ground by their lateral disposition, is gracefully woven into the natural environment with special attention to sustainable practices, especially for the operational efficiency of campus infrastructure.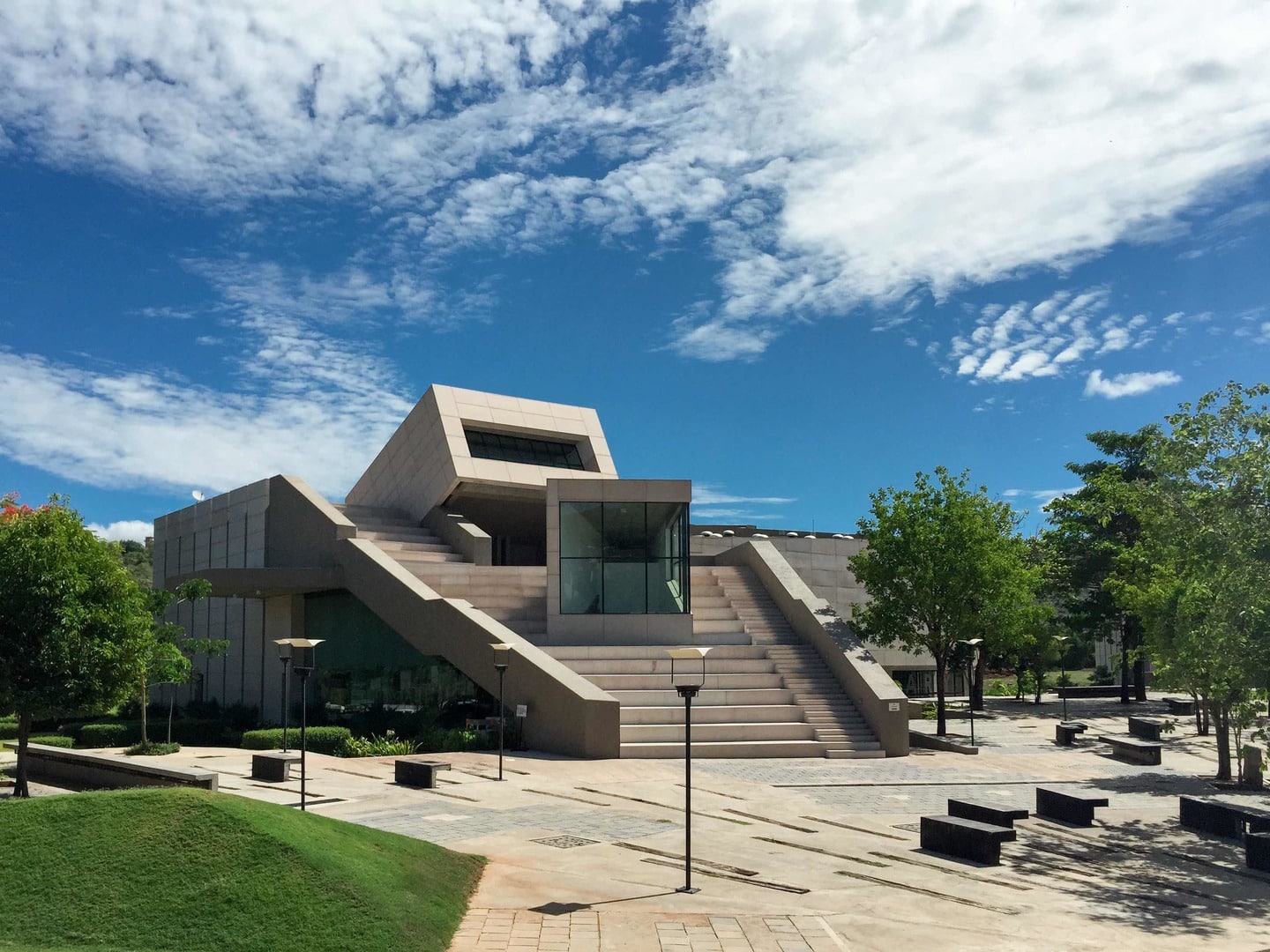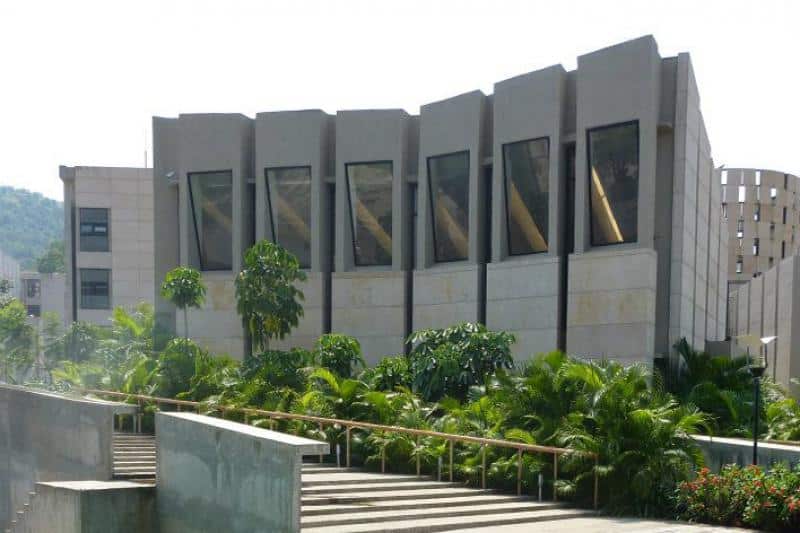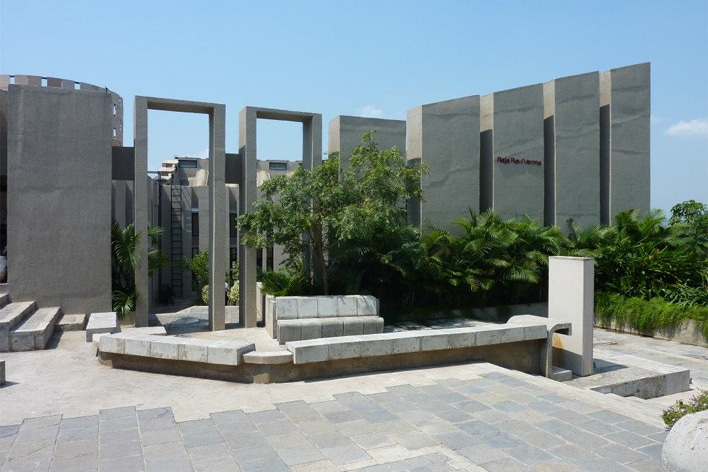 Impactful water-fronts, cafes, plazas and stairways lead to well-equipped state-of-the-art interior spaces including class-rooms, conference rooms, studios, library and auditorium. The stone clad exterior faces are resolved into vertical strips which break down the built masses to relatable scale, creating a rhythmic sense of movement, infusing energy into the campus ambience. All put together, the campus exudes a unique energy, enables ample interactions and fosters a vibrant community.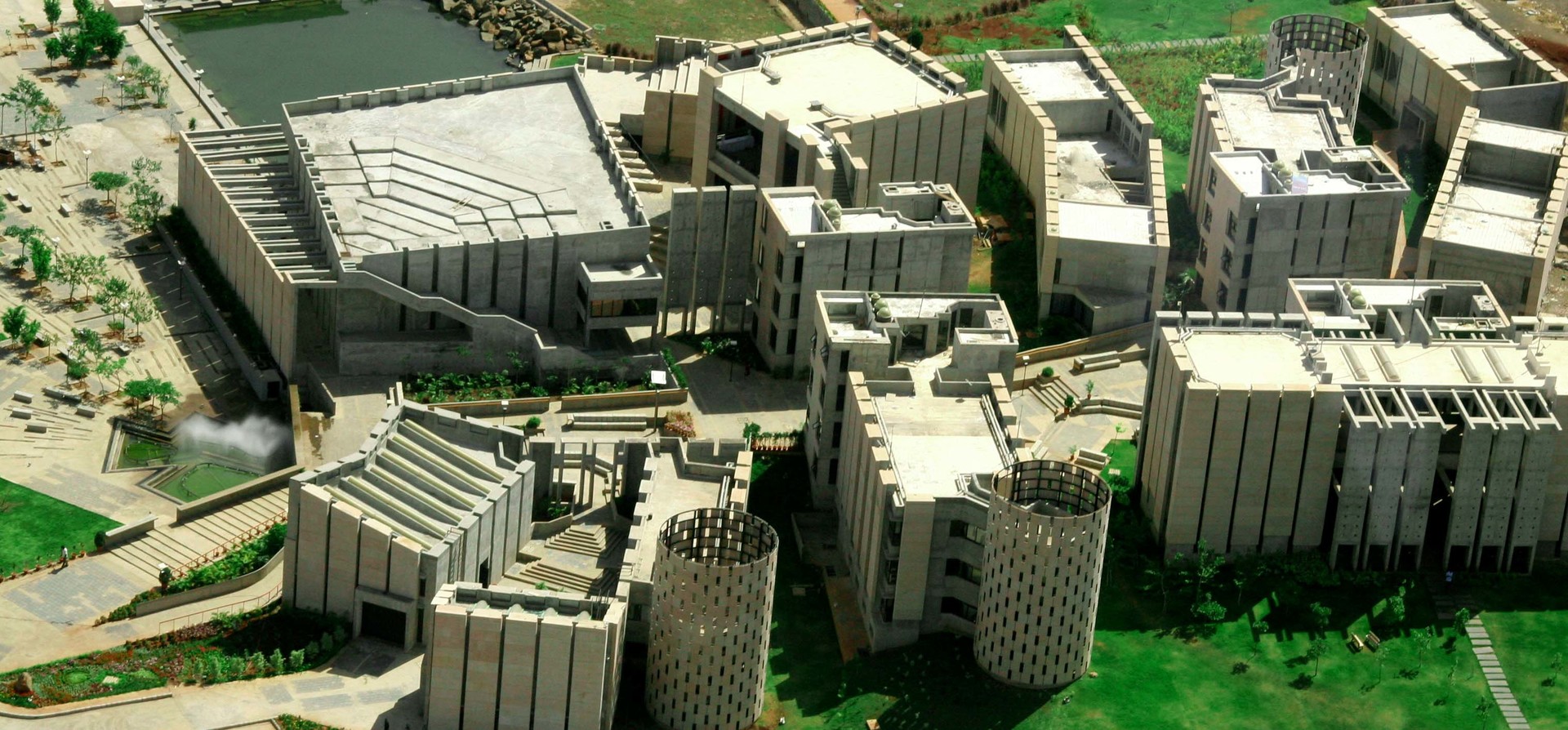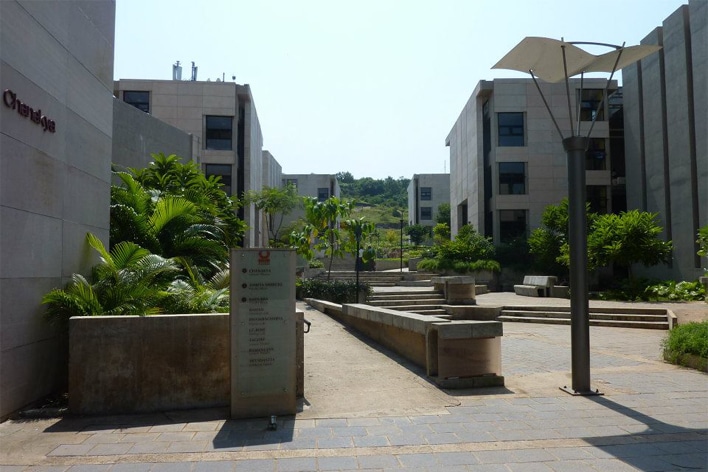 Sustainable Infrastructure Design for Greater Efficiency
The campus design lays special focus on strategies for efficient energy management through passive devices like intelligent climate response as well as active means like thoughtful HVAC and MEPF infrastructure engineering provided by INI Team.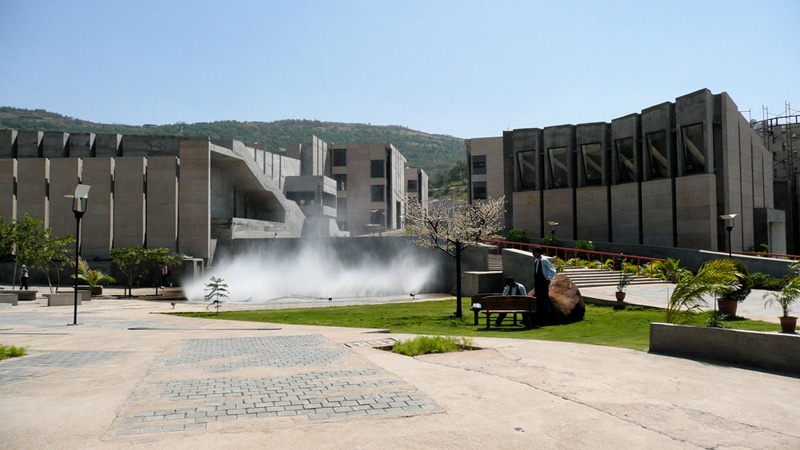 The Vivekananda Library looks out over a water edge through its completely glazed front at the lower level, which is deeply recessed below the rest of the building above it to create adequate sun-shading. Many aspects - from orientation of building blocks to details like the inclination angle of large glazed façade panels that allow shaded light to stream into the interiors at upper levels - are associated with climate responsive engineering design. Long slit windows wedged between the vertical façade strips ensure effective shading from harsh sun-rays, letting in glare- and heat-reduced sunlight into the interiors.
Many sustainable strategies like rainwater harvesting, grey water recycling, tapping alternative energy through solar PV panels, and others have been integrated into the building construction and management systems (BMS) to make the campus green in every sense.