Gandhinagar, Gujarat, India
Environmentally Integrated Recreational Campus to Enhance Gandhinagar's Lifestyle
This Sabarmati River front hospitality campus located along the Gandhinagar - GIFT City Road was part of the development projects' parcel floated to enhance Gujarat's capital city Gandhinagar and its surrounding living environment. This unevenly shaped green site is deep and expansive with a long edge abutting the river front enabling the creation of an exclusive oasis of relaxation and recreation far away from crowded city life. The site being divided in three parcels by two roads passing through it at its northern and southern ends creates a design challenge as well as an opportunity. INI's design has the main entry located at the northern edge of the main campus which facilitates single-day picnickers to enjoy the extension of river front activities created along the southern edge within the site that abuts the riverbank within immediate access upon entry. The remaining amenities which include a reception lobby, club facilities, meeting and conference facilities, restaurants, library, common greens, banquet halls with open air space, indoor and outdoor sports and recreation facilities, swimming pool, health and fitness facilities, are arranged progressively deeper southwards into the site with a 110 key resort at the very rear across the road from the rest of the facilities on the main land parcel.
Site Area : 38 Acres
Builtup Area : 1,25,000 SF
Services : Master Planning, Building Design - Architecture, MEPF Engineering, Landscape Design
Plazas and Commons Knit a Cohesive Community
A variety of plazas connected to various functions like arrival, banquets or simple open spaces have been woven in between built spaces leading to an interesting variety of spaces to be explored and enjoyed by the users visiting the club. Soft and hardscapes as well as water features combined with selected street furniture create the Riverfront Park, children's play park, water cascades, grassy walks and paved plazas. These also bring different users onto common spaces consequently knitting a cohesive community throughout the campus.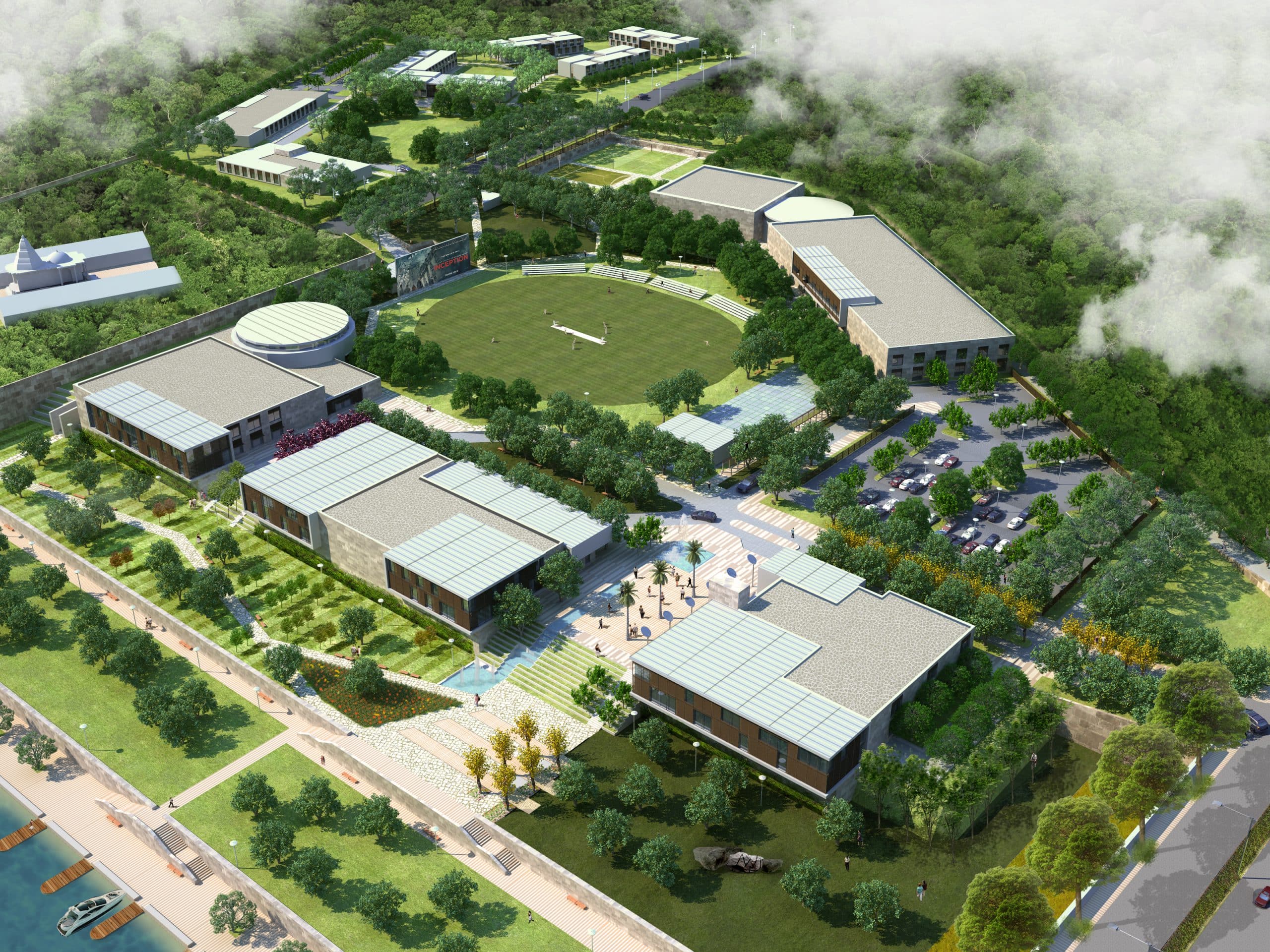 Segregated Mobility Modes Rendering an Orderly Serene Ambience
Vehicular, pedestrian and service roads and paths have been very thoughtfully planned such that perform their function of providing efficient intended mobility throughout the campus without creating any chaotic, unsafe junctions or nodes. Pedestrian pathways are treated in a variety of ways as per their applicability, viz. meandering trails around the central green, jogging and walking tracks around the fitness facilities or a promenade at the river front.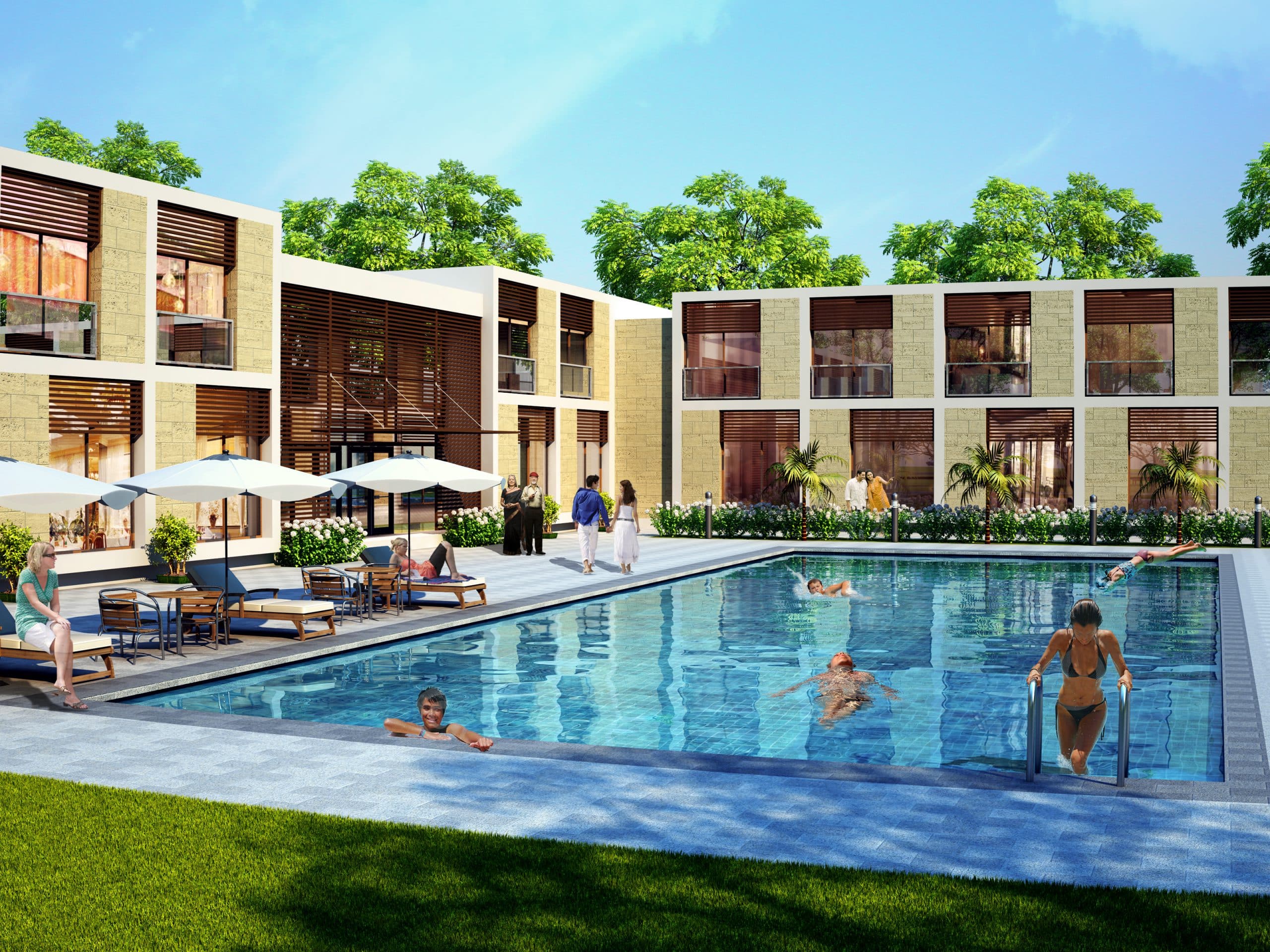 A Comfortable, Convenient Oasis for Business & Pleasure
The design focusses on creating a uniquely comfortable, luxurious and holistic resort-like experiences which is in consonance with the natural environment and proves sustainable in the long run. This approach is consistently maintained in the design, whether for business facilities or pleasurable activities.