A sophisticated lifestyle nestled in a verdant setting awaits you at Real Homes. The program & master plan set out to explore the relationship between the individual and the community, between individual and the nature – where built forms and greenscape enhance will offer ultimate experience & lifestyle, and all the beauty of nature right in the midst of a bustling metropolis. The design emphasizes surroundings that are an idyllic environment, the graciousness of early morning, the soothing greenscapes and the inspiration of an endless crisp blue sky. The design for these villas include private gardens and splash pools, with the terrace affording views of the many water bodies and common greens. Amenities for this gated community include club houses, fitness centers, common greens, children's safe play areas, and ample parking spaces within the units.
Site Area : 97.21 Acres
Builtup Area : : 4,60,000 SF
Services : Master planning, Concept for Architecture, Landscape Design, Interior Design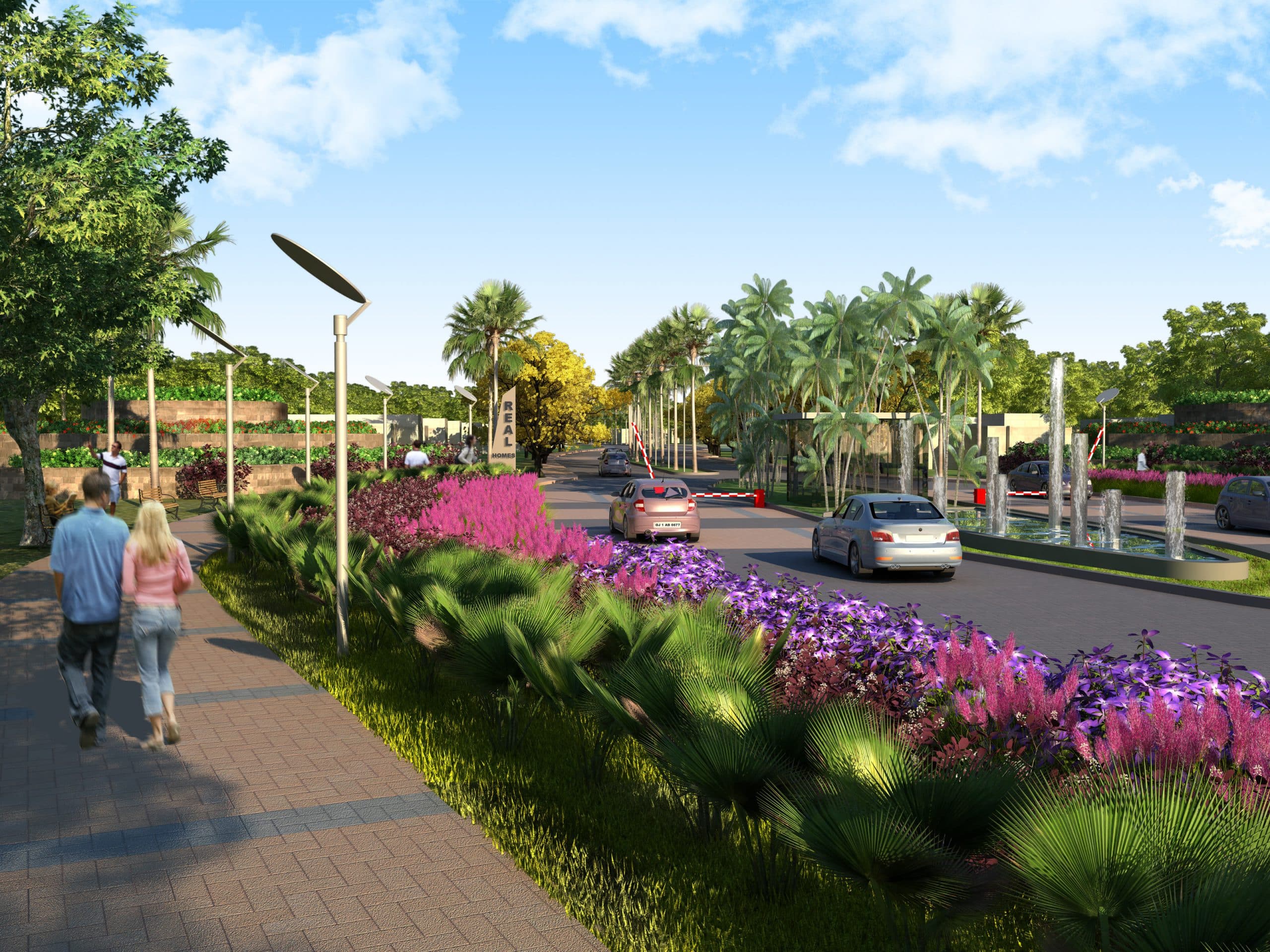 Green Community of Villas Centered around Multiple Themed Parks
This community of three categories of villas is planned on a site approached off the Ahmedabad – Sanand road to the north of Ahmedabad in Gujarat. The uniquely formed site is spread across four distinctly shaped parcels of land which interconnect in a linear sequence moving south-west from the north-eastern approach road and entry point. INI's design for this township imagines it as a vast lush green landscaped development spread across this entire sequential stretch constituting multiple neighborhoods, each of which is centered around distinctively themed open green spaces or 'community parks'.
There are five interconnected community parks and many smaller parks with a large central park right in the middle of the township's expanse. Each of the big and small community parks has a distinct functional theme viz. one is designed for sports with large fields and courts dedicated to various games, while others may be detailed as a sculpture park, kid's play park or a flower garden. The central park is more elaborately varied in the experiences offered with undulating greens, tree groves and activities around a large lake. The community clubhouse at one end of the central park offers opportunities for socialization and recreation, while another exclusive clubhouse near community park number four caters to exclusive requirements mainly of the residents of premium villas on larger plots that surround it. Meticulous layers of landscape strategies with hard and soft-scape and water features inform every park, including an elaborate arrival park planned right at the entrance to the township to create an effect of entering a lush landscaped green community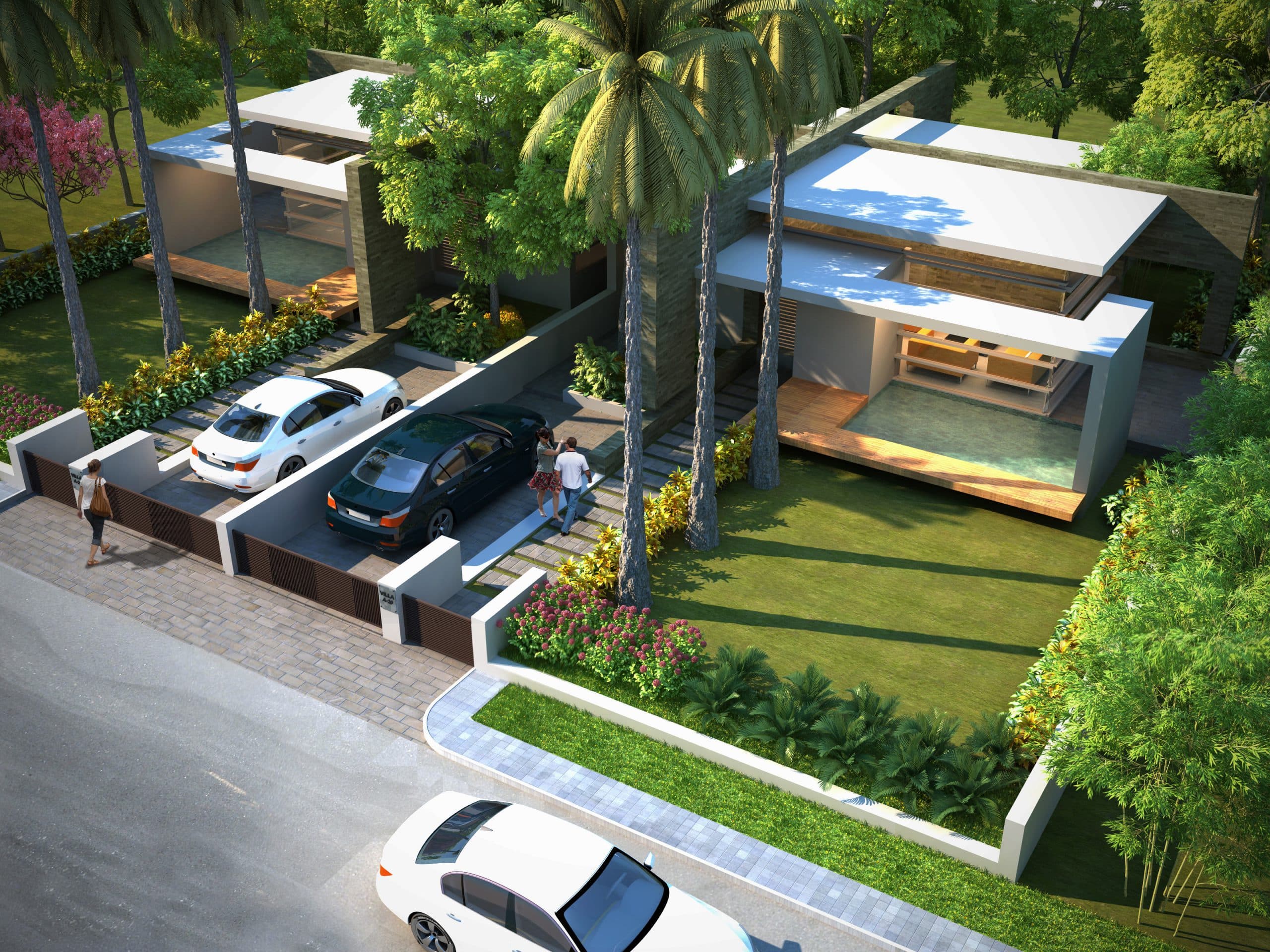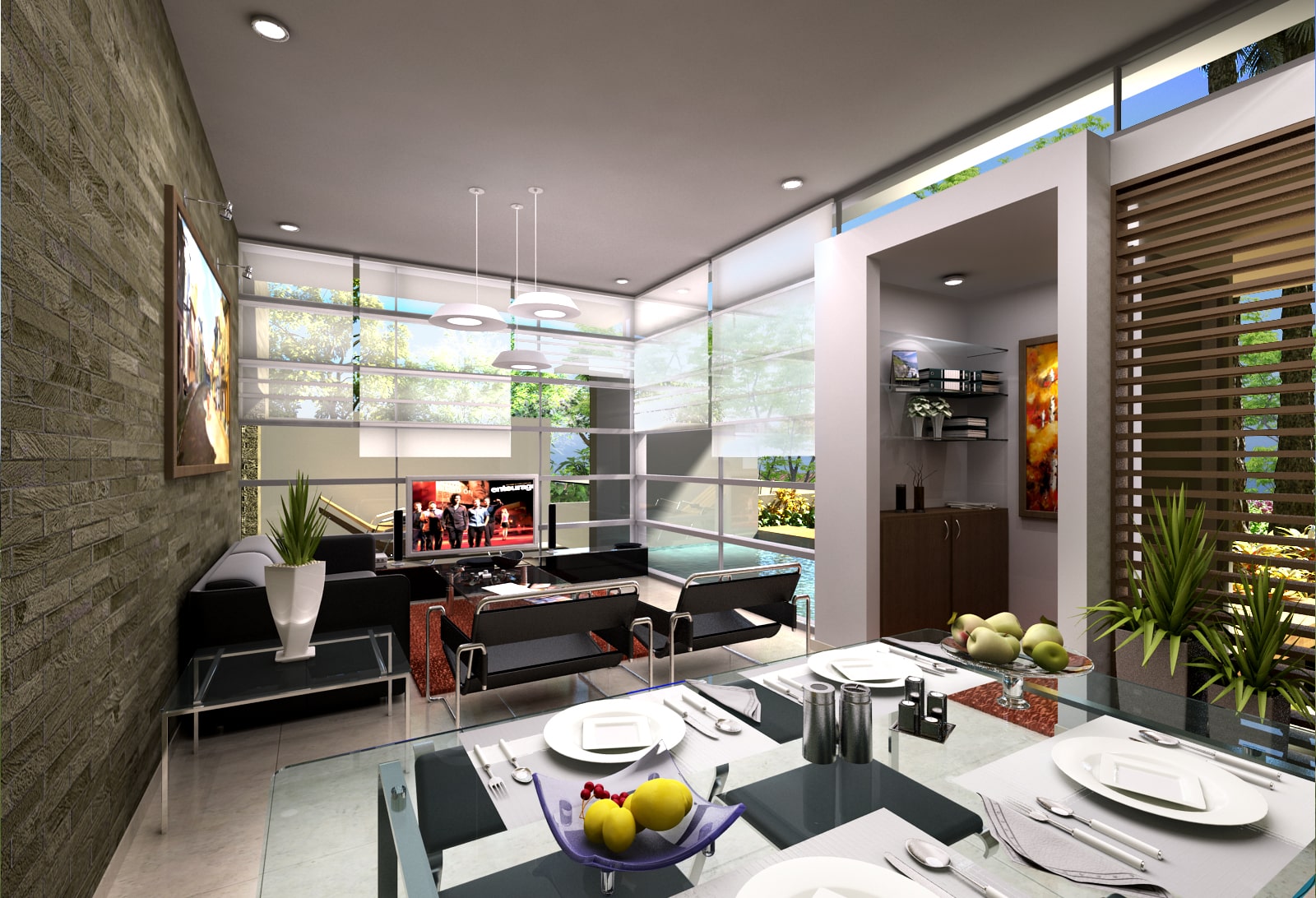 Meandering Green Spine Threading Sequence of Landscaped Neighborhoods
The aforementioned four distinct parcels of land are threaded into a single continuous green campus by means of a central spine that meanders through them. Though this spine has a two-way vehicular carriageway it is designed with tree-lined shady walkways flanking it on both sides and planted dividers down its middle making it a walkable green spine connecting through to all the parks and nodes along the entire landscape. Its 21 m wide carriageway at the entrance becomes a lean 12 m width as it crosses over an existing stream into the last land parcel having larger premium villas and exclusive clubhouse. A network of secondary and tertiary roads spreads on both sides of this central spine to service each villa plot and social amenities.
Walkable Neighborhoods Woven Together into Large Community
Thus, each parcel of land in the sequence is envisioned as a walkable neighborhood centered around its parks. Each neighborhood has a walking distance of 2 to 4 minutes from its centre to its perimeter, making this a green walkable community. Considerable attention has been focused on the township's landscape design to evolve meticulously detailed hard and soft-scapes, green and blue features as well as streetscapes to sustain the vision of a green community.