Anchored in the city of Vadodara, 33 LE (Limited Edition) is targeted as one of the highly plush residential towers objectified. Three towers, housing eleven units of 4BHK, home theatre and a splash pool in each, are separate structures connected by the infinity pool residing on the top as a continuous band.

With straightforward and elegant elevations, the structure has attempted to resolve the meniscus level of precisions needed in the design of fins that are used in the façade to allow in natural light at different hours of the day. Gymnasium, indoor games, home theatre and other activities for rejuvenation distinctly planned on the ground floor of each tower, 33 LE is intended for a luxurious living.
Size : 1,50,000 SF
Services : MEPF Engineering, Sustainability
Collaboration : Uneven Architect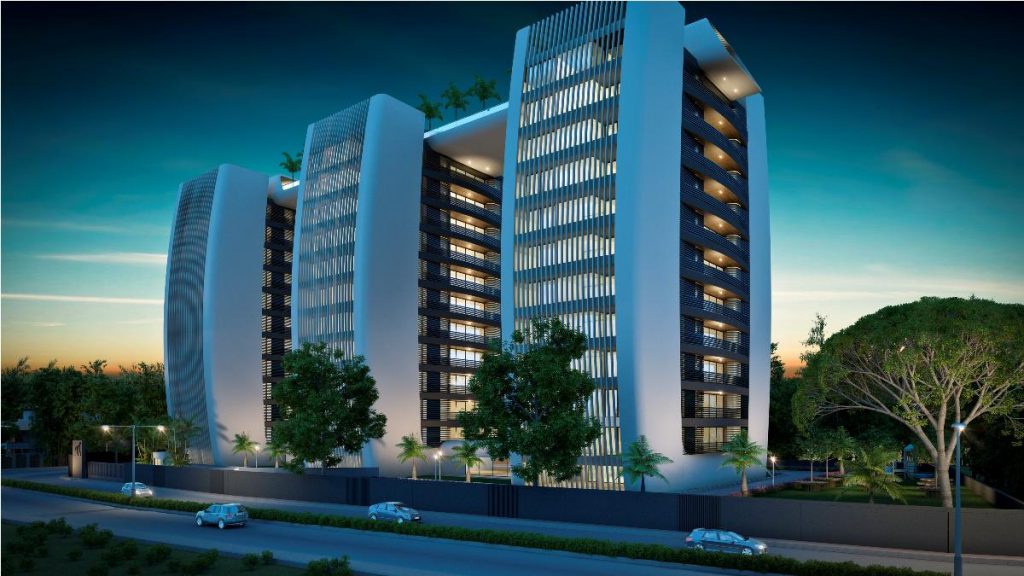 Limited Edition Residential Package with Premium Amenities
Planned as a premium residential address in socio-culturally vibrant Vadodara city, 33LE (Limited Edition) constitutes a group of three 11 story towers having a single premium apartment on each floor, totaling to 33 luxury homes under the project. The three towers are located on beautifully landscaped premises and are connected at the roof level by a bridge that bears an infinity pool and deck.

Each home is spaciously laid out with a 4BHK provision added on with a home theatre and a splash pool. Placing single units on each floor of a tower affords openings on all four faces, which ensures ample day-light and cross ventilation in all rooms. Fitted with luxury finishes and premium fixtures, and accessorized by high-end shared amenities, these 33 units are veritable villas.
Passive Climate Response Integrated with Sleek Exteriors
The sleek gently curving front and rear exterior face of each tower is obtained by the placement of vertical fins that extend over their entire height. The dimensions and spacing of these fins is meticulously calibrated to allow a requisite amount of diffused sunlight into the homes while filtering out the harsh sun-rays.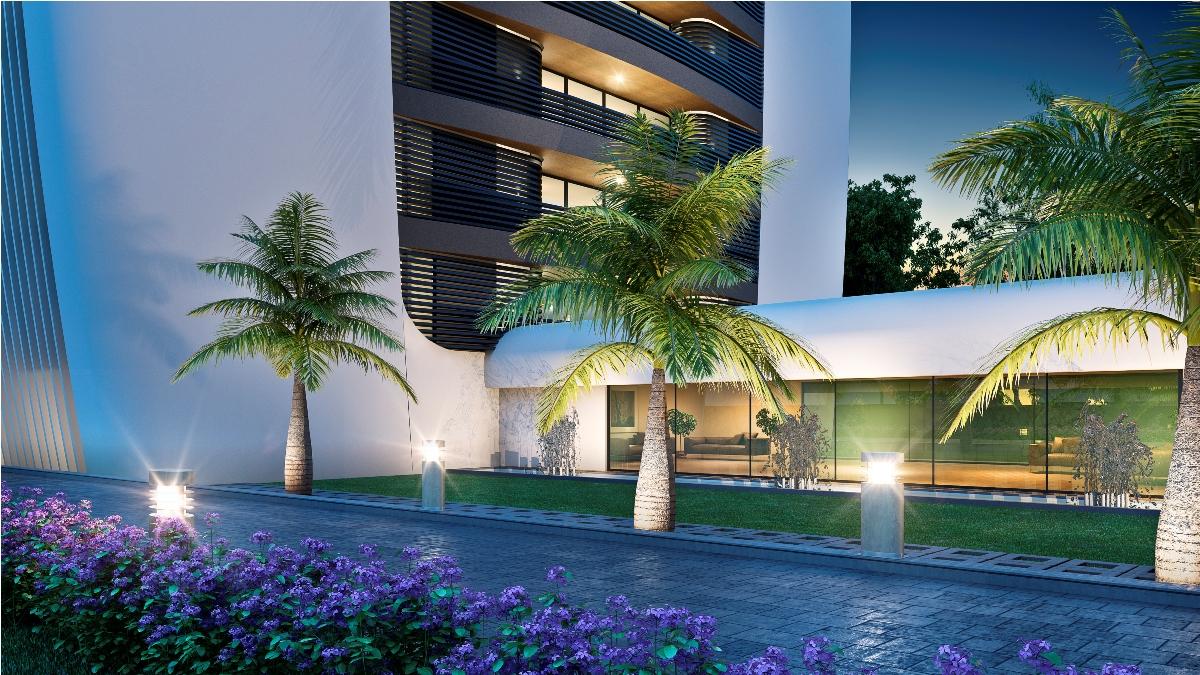 Homes Customized for Enjoying Wellness, Weather and Water
While deep recesses, balconies and reflective fins coupled with large openings optimize sun-light and ventilation, splash pools in every home usher in exclusive water-side relaxation. The common amenities provided at the ground level include wellness accessories like a gym with annexed steam/ sauna units, indoor sports facilities, a squash court, outdoor multi-sport court, children's play area and others. The star amenity, of course, remains the swimming pool on the 12th floor terrace.
Roof-top Pool & Deck Enhance the City's Skyline
An infinity pool on the roof-top which stretches as a bridge across the tops of all three towers isn't just a crowning glory for 33LE but also adds to the glamour of the city's skyline. With a wide deck spreading along with the pool over the entire length of the terrace floor plan, the residents can have the pleasure of pool-side parties or just a relaxed swim under the sky while looking out at the city sights over the water's edge.