Chennai, Tamil Nadu, India
A township designed especially for the migrating youth that works in the booming IT sector in Chennai, Aurum Villas combines luxury with affordability bundled in a contemporary design with modern amenities to suit the palate of the urban youth. This large development features 2- and 3-BHK vaastu-compliant apartments across 18 phases. Each of these 18 phases is an individual society that makes up the larger township. These societies are positioned around a large public park and share a large club house with a multitude of recreational functions.

The core concept of the individual community design is landscaped podium on the first floor that is connected to all the residential blocks through bridges. The design of individual units is such that each room gets ample light, ventilation and a picturesque view.
Site Area : 128 Acres
Builtup Area : 85,00,000 SF
Services : Feasibility Study, Programming, Master Planning, Building Design - Architecture, Landscape Design, MEPF Engineering, Interior Design (Common Areas), PMC support
Accolade : Realty Plus Award 2015 for Best Residential Architecture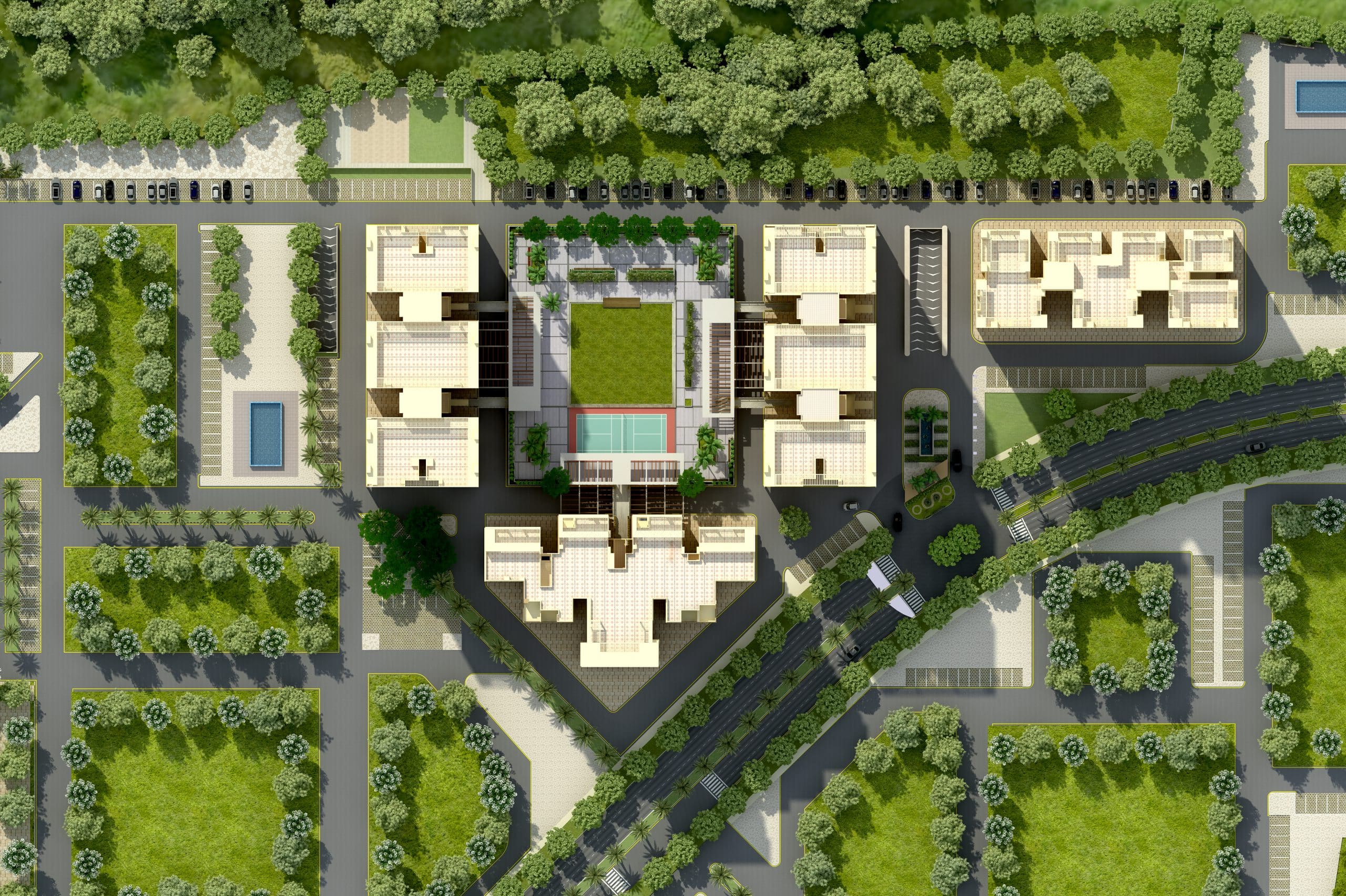 Community building through inclusivity
With the design vision of inclusive community that supports smaller neighborhoods and various income levels, the masterplan focuses on creating socially integrated sustainable living campus. Each phase is designed as self-sufficient cluster and help form a neighborhood-based living environment.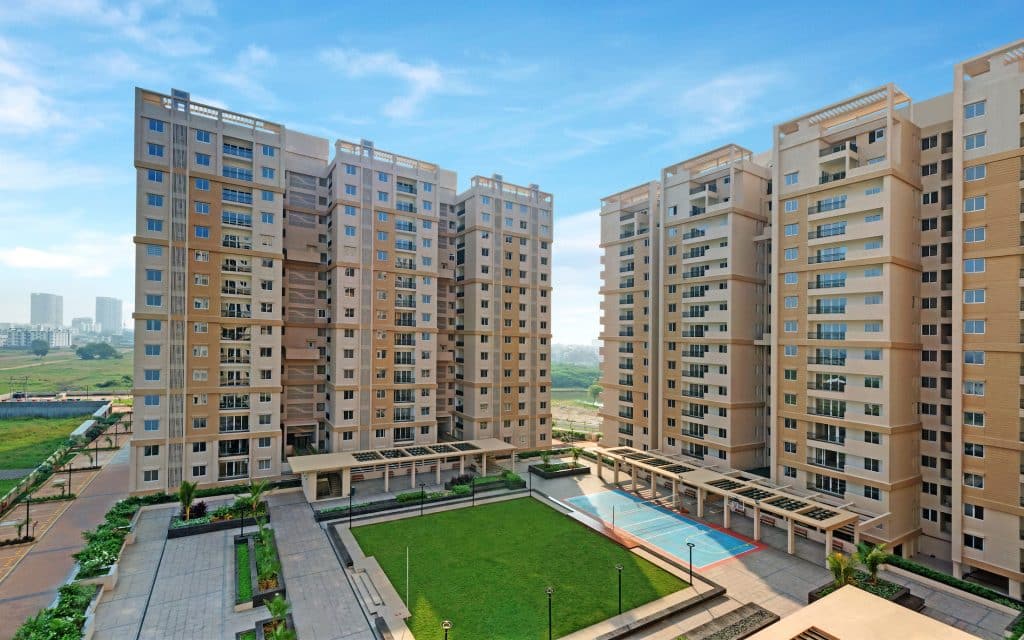 Site planning for a sustainable living
Preserving the existing flora and fauna was one of the design drivers that helped adding to the character of sustainable living for the urban young. The site was planned to have a northsouth street grid to allow the apartments for clear orientation as well as light, ventilation, and breath-taking views. Open and semi-open spaces are weaved into the street grid seamlessly for individual communities to gather and interact. Streets and lanes are designed narrowly to create a more intimate scale of outdoor spaces.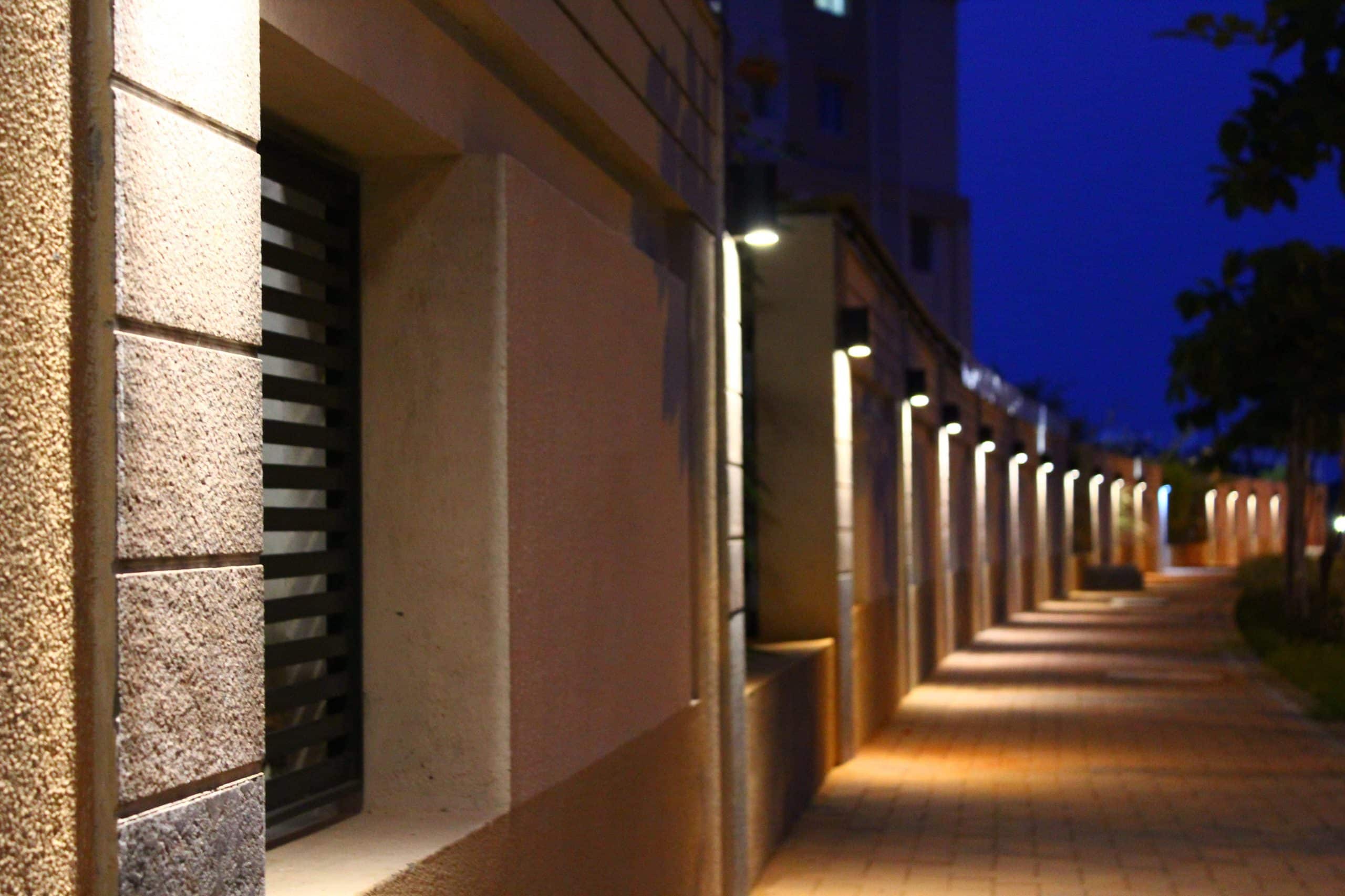 Opulent and affordable Homes
Villas and apartments are designed in three types to accommodate various lifestyles and family sizes. Master plan provides for ease of access to all clusters to shared amenities like swimming pools, clubhouses, gyms, etc. providing for a modern urban living environment.