Waste to Energy (WTE) Campus at Ahmedabad
Ahmedabad, Gujarat, India
Sustainable Civic Infrastructure Delivers Twin Urban Management Benefits
A large city like Ahmedabad poses an enormous challenge to administer and manage its varied and complex aspects of which two major ones are solid waste management and energy generation and supply. 12 MMT of Municipal Solid Waste (MSW) collected from Ahmedabad city lay spread over 84 acres of the Pirana Dumping Yard in three 75 ft high mountains, with fires and spreading of toxic fumes being a regular feature. Addressing this serious health and environmental hazard was crucial for the city's administration taken up through this project. The Ahmedabad Municipal Corporation's project for the Waste-to-Energy Campus houses the transformational technology to convert MSW into energy and many other green products. Aligned to the Swachh Bharat Mission initiated by the Indian Prime Minister, this Waste-to-Energy project helps the city to fulfill some of its sustainable development goals (SDGs). This campus is designed to convert 3,65,000 tons of MSW per year into 15 MW of clean energy, enough to power over 5500+ homes within the region, emitting zero toxins into the atmosphere in the process. Sitting on over 16 acres of land, this unique architecture is an extraordinary landmark for the City. It is designed with a greenbelt of over newly planted 10,000+ trees, jogging track, visitors' plaza, community cricket ground and community gathering space.
Site Area : 13 Acres
Builtup Area : 1,25,679 SF, 15 MW
Services : Master planning, Programing & Planning, Detail Project Report (DPR), Architecture, Interior Design, Landscape Design, PMC - Turnkey, MEPF Engineering, IT/AV, Civil & Structure Engineering, Sustainability & Certification
Accolade : IGBC Platinum Rating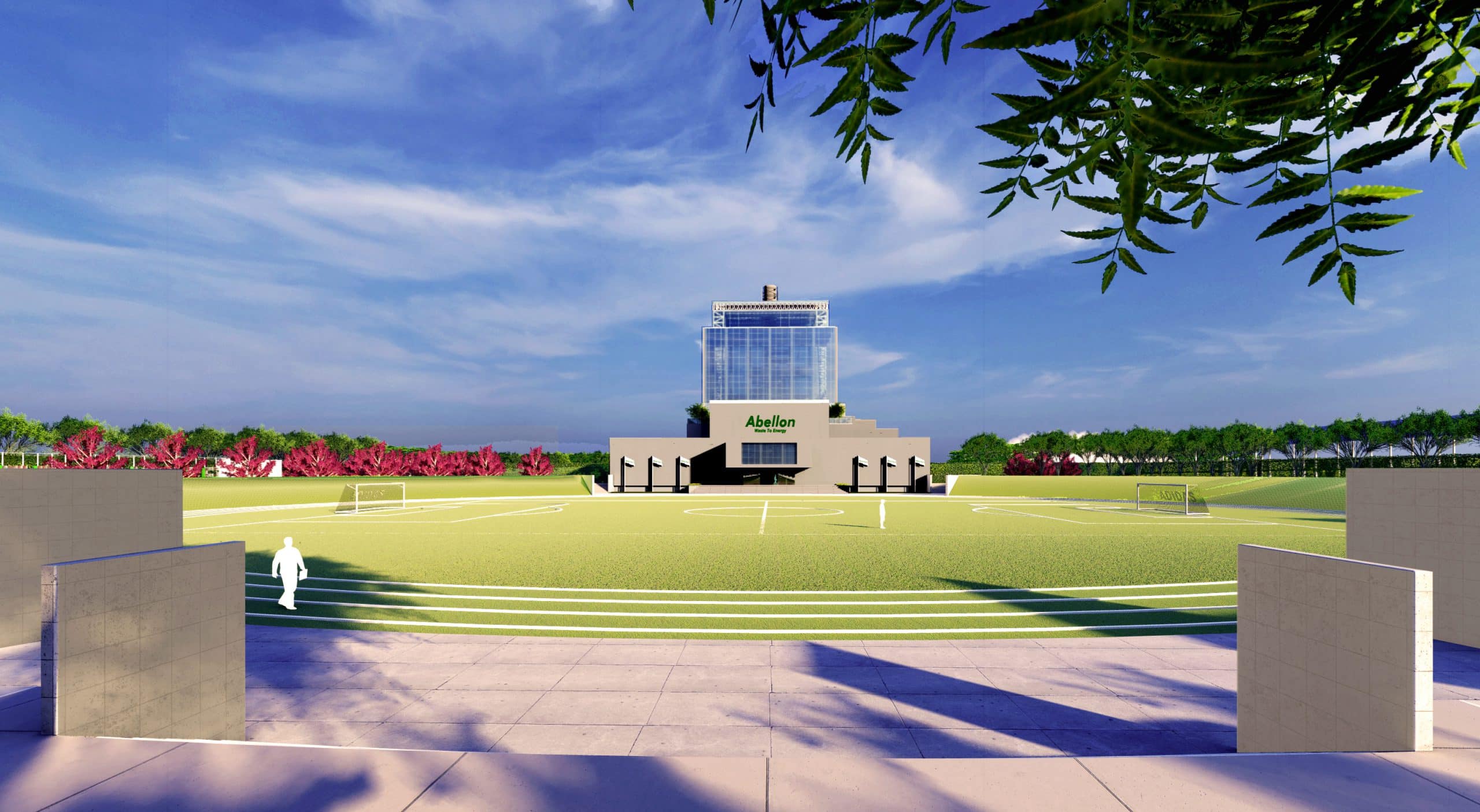 Automated Plant Customized to Convert Indian Urban Waste to Green Energy
The Waste-to-Energy facility is a fully automated technology involving zero human intervention except for supervision which is enabled by the design location of the administrative offices which offer a vantage view of the entire plant. The technology is customized to waste generated in Indian cities like Ahmedabad in terms of its constituents, their proportions and precise final quantities by a prior process of thorough sampling and analysis, which ensures a totally automated processing. The entire procedure takes place in an environmentally safe manner, producing various green by-products as well as clean energy at the end of each cycle of operations.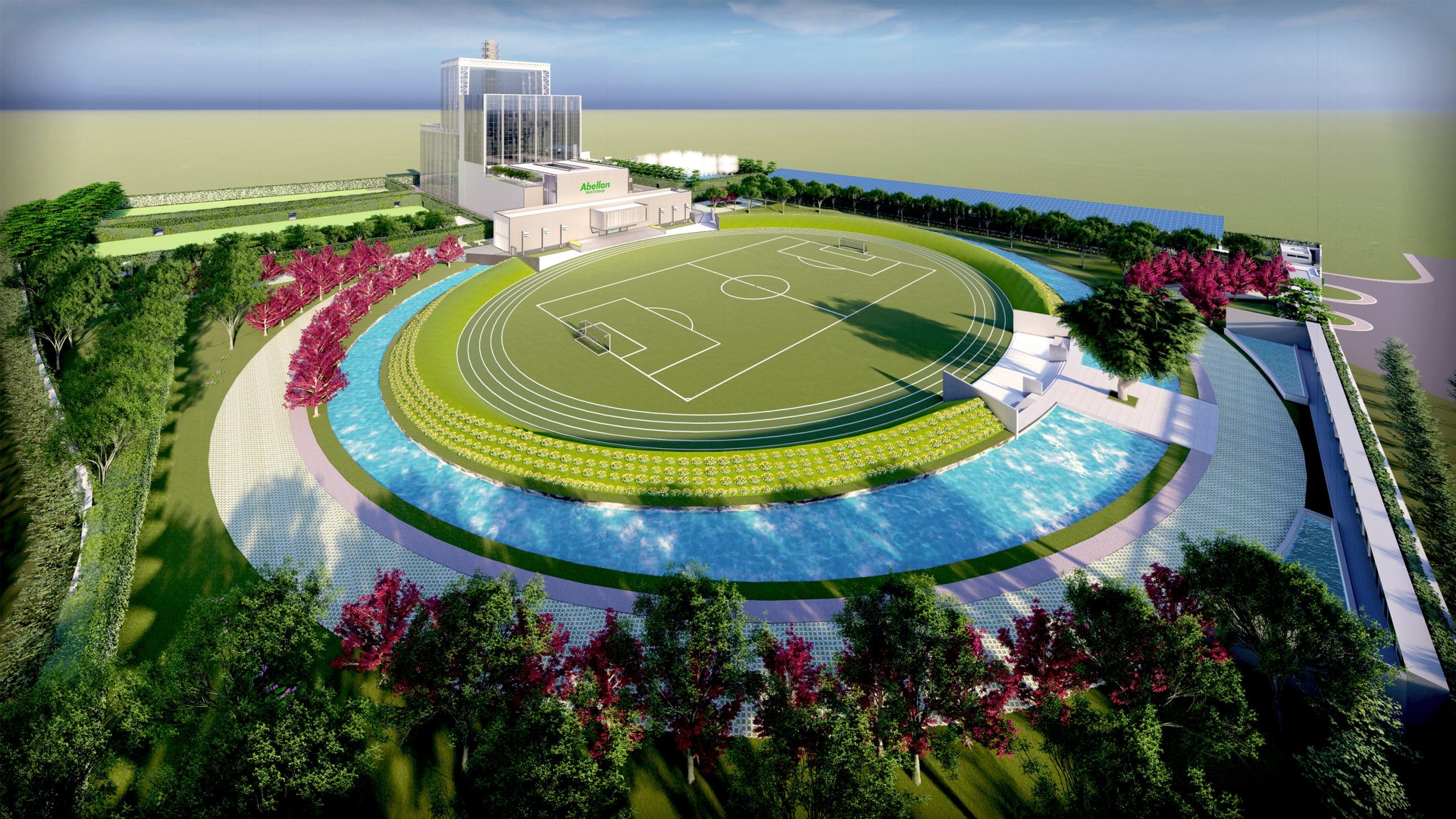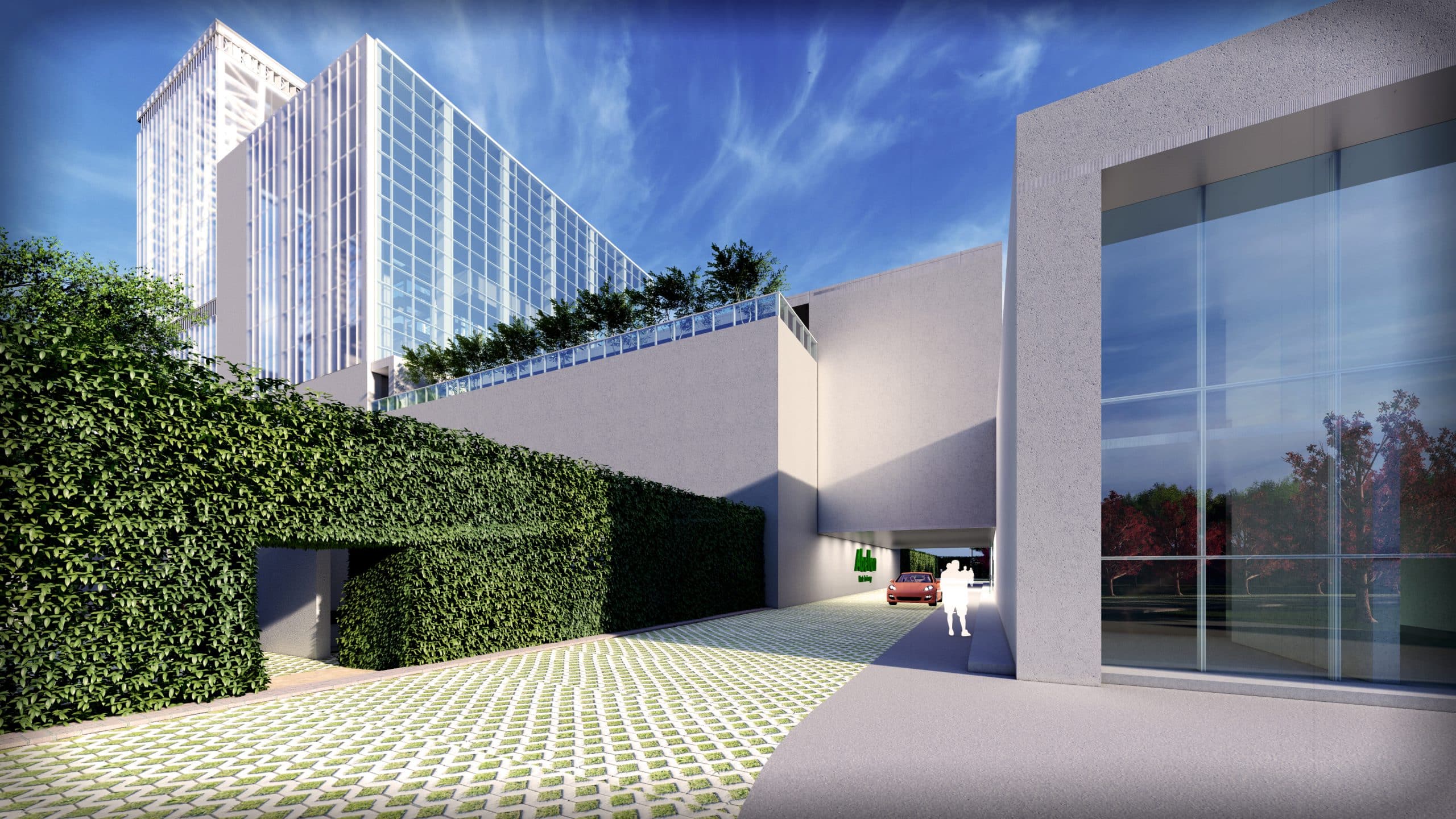 Stench & Toxicity Replaced by Green Social Campus
The Waste-to-Energy Campus is a healthy, useful and welcome replacement for the stinking toxic mountains of waste in a city's dumping ground. As the mass thermal cracking of incoming heterogeneous waste takes place through an automated process inside a controlled facility, there is no leakage of any pollutants or pathogens into the surrounding atmosphere. The MSW brought in through a dedicated entry to the campus is offloaded and ingested by the plant located on the rear portion of the campus.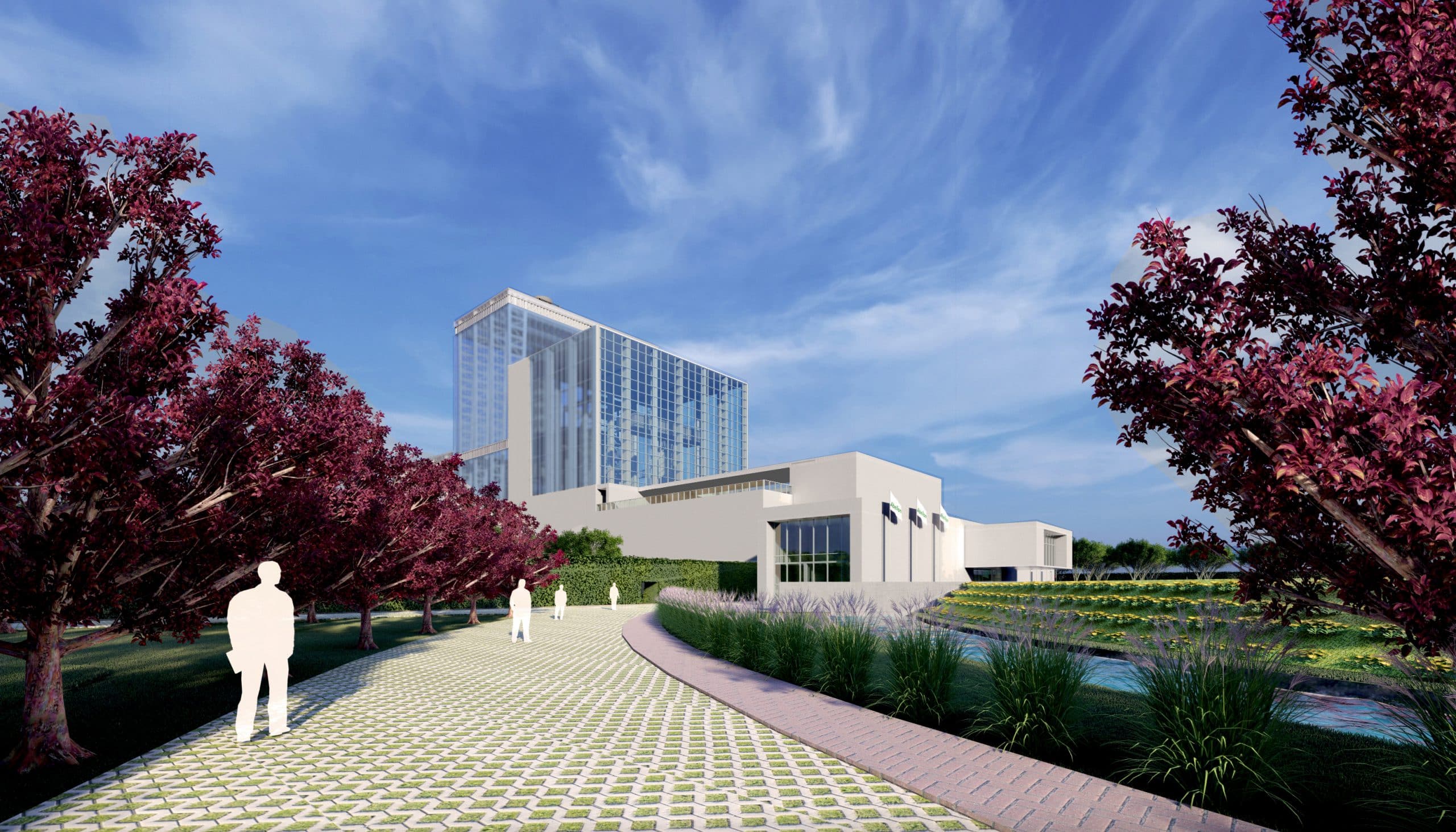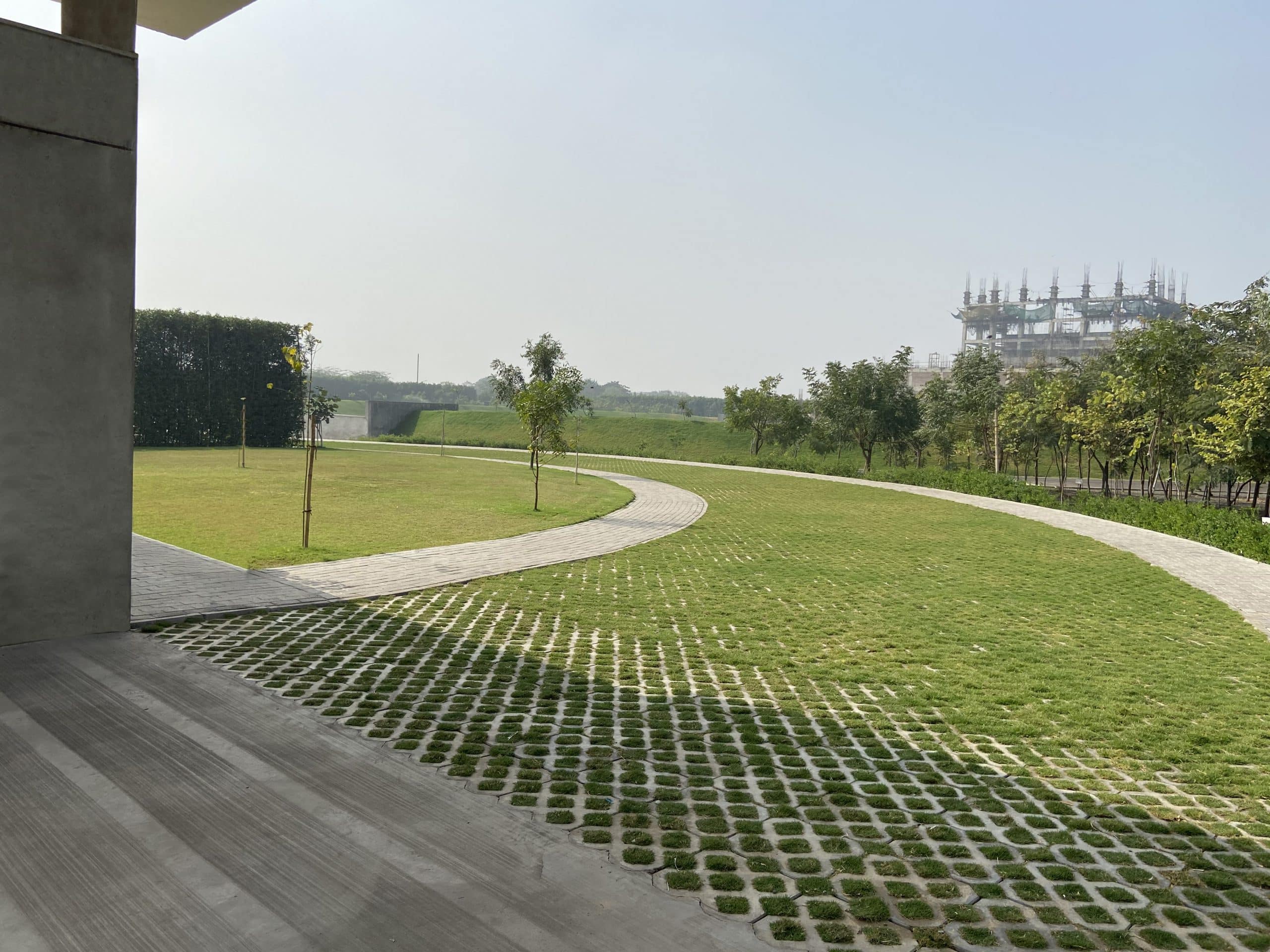 The front portion of the campus is elaborately designed as a landscaped public facility having gardens, jogging tracks, a cricket field, cafeteria, banyan tree plaza, tree groves and a water reservoir – all accessed through an independent visitor entry followed by a parking space.
A Campus for Research and Learning for All, Developed through Participatory Process
Being housed in a building enveloped in high performance low-E glass and polycarbonate translucent skin on all four sides, the entire processing within the plant is visible not just to the administration but to all visitors. The campus offers an ideal site of study for researchers in the green energy field as well as a learning opportunity for school children who can picnic on the green campus and simultaneously learn about green technologies.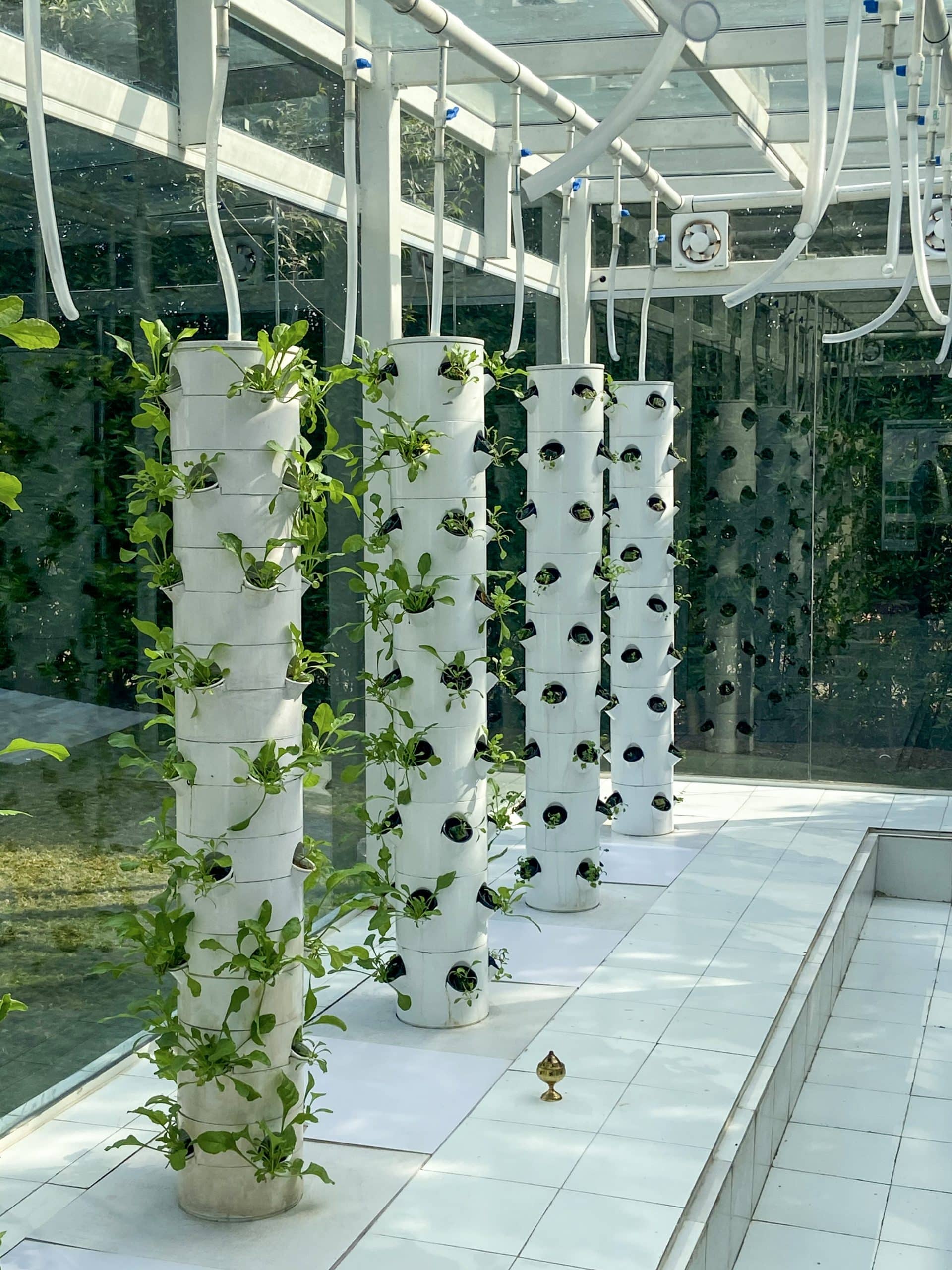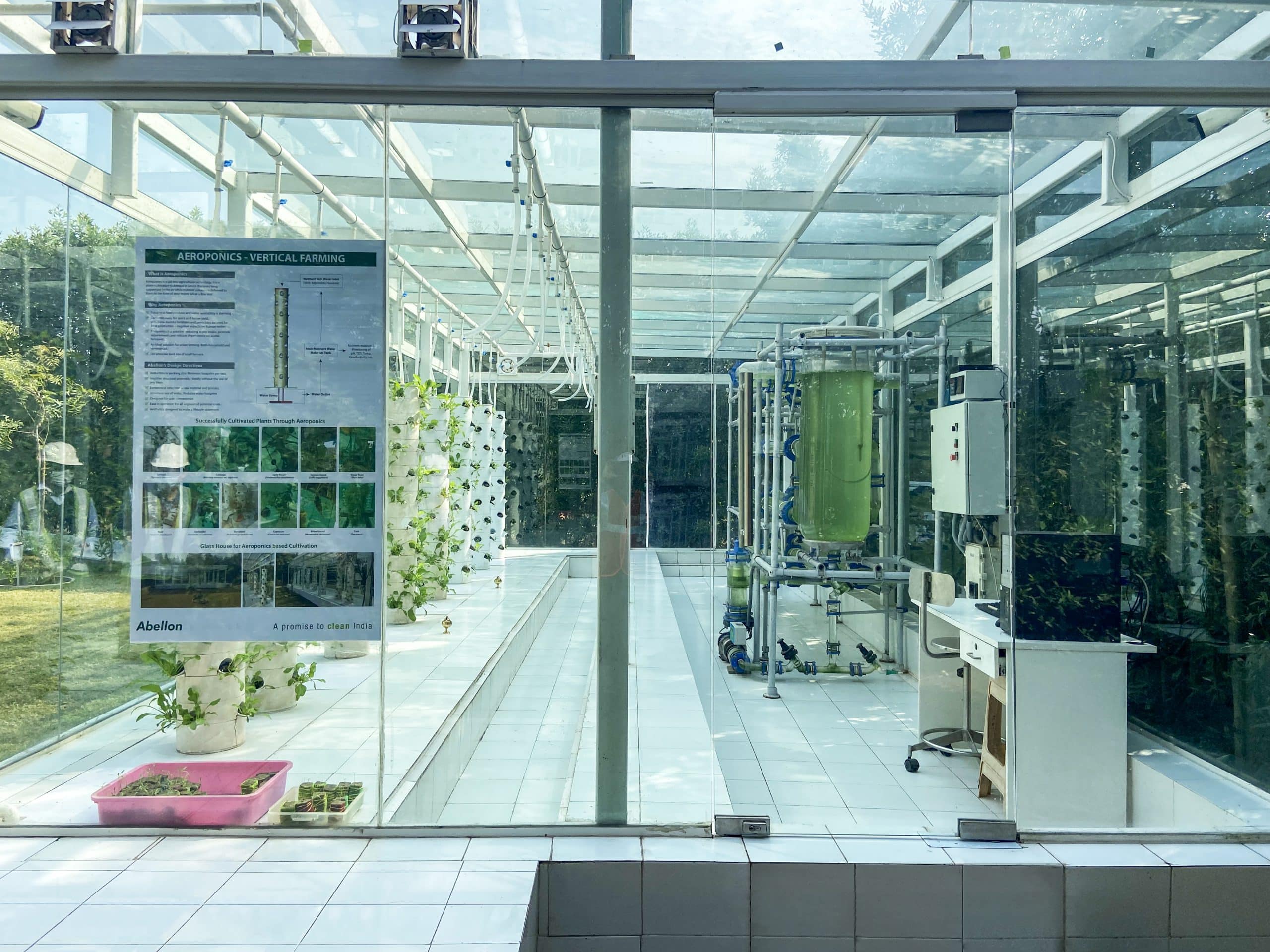 The citizens of Ahmedabad in addition to several NGOs, government agencies, the municipal corporation, the urban local body participated in the process of decision making of this campus along with the technology partner – Abellon, and INI Design Studio. An awareness having been spread thus, the citizens excitedly awaited this piece of civic infrastructure to be completed so they could use each of its components. The cafeteria, the football field, the plazas and water features including the mist pond created for cooling the condenser all attract Ahmedabad's citizens and imbue them with a sense of ownership of their city's infrastructure.