Convention Centre, Rajkot Smart City
Inspirational Civic and Cultural Hub to Spur Enhanced Economic Growth
The Government of India Smart City initiative aims to create 100 replicable urban centers across the country as models of sustainable and inclusive development with an emphasis on e-governance and accessible citizen services. Of these, Rajkot Smart City had the opportunity of being developed on a large green-field area available adjacent to the existing city where the Smart City vision could be more freely and fully explored. A green, polycentric masterplan with well-connected green-ways and transport network was drawn for this area, with one of the major centers in it being the public Convention Centre at the heart of one of its districts.
Site Area : 38.27 Acres
Builtup Area : 5,97,892.2 SF
Services :Feasibility Study, Programing & Planning, Architectural Concept, Urban Design, Landscape Design Concept, Sustainability
Accolade : IGBC Green City Platinum Rating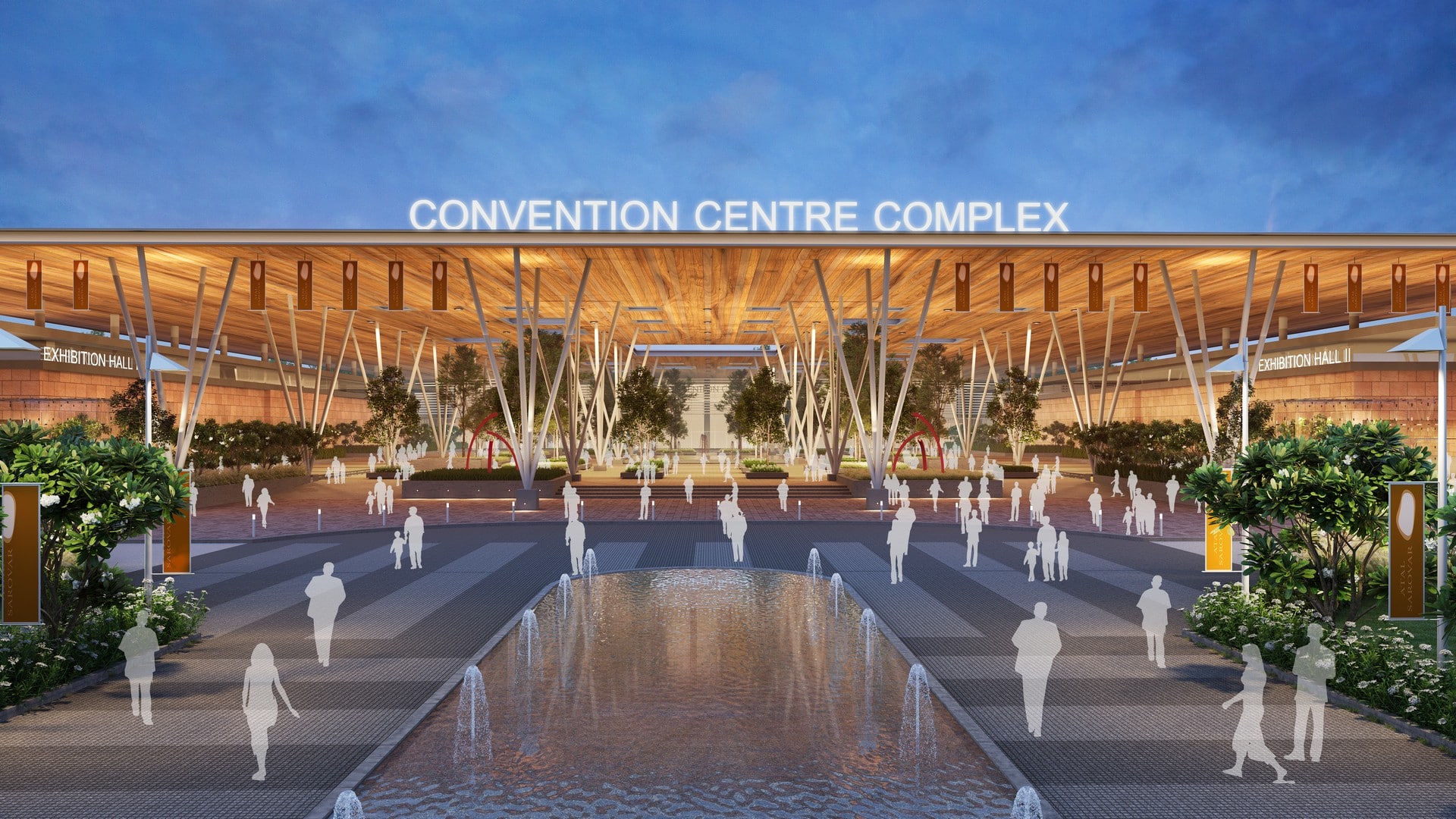 Envisaged as a center for boosting the city's economic drivers while promoting local cultural heritage and social cohesion, this Convention Centre can host up to 7000 persons in its 36,000 sq.mt of built-up area located on an expansive 33 acres site. It offers two large exhibition halls of 4000 sq.mt area each, meeting and conference rooms, food courts, a VIP lounge and many other support areas. This campus design is intended as an added institutional bottom line that can create greater awareness, attract new visitors to the city and consequently add to its revenue.
Symmetry & Scale Create an Inspiring Aura
The plan of this facility has been laid out symmetrically around a central axis that aligns with the junction of the main road landing at the approach road. Thus, an inspirational welcome for all visitors is created on arriving to the visual of the facility's expanse panning out equally extensively on both sides, enhanced by a continuous spread of the landscaped and pillared pavilion across the entire façade. Carrying on further inside, one enters the vast green pre-function courtyard flanked by the exhibition halls to soak in the apt aura of ceremonial inclusiveness in the city's growth activities, before engaging with the day's business inside the convention center.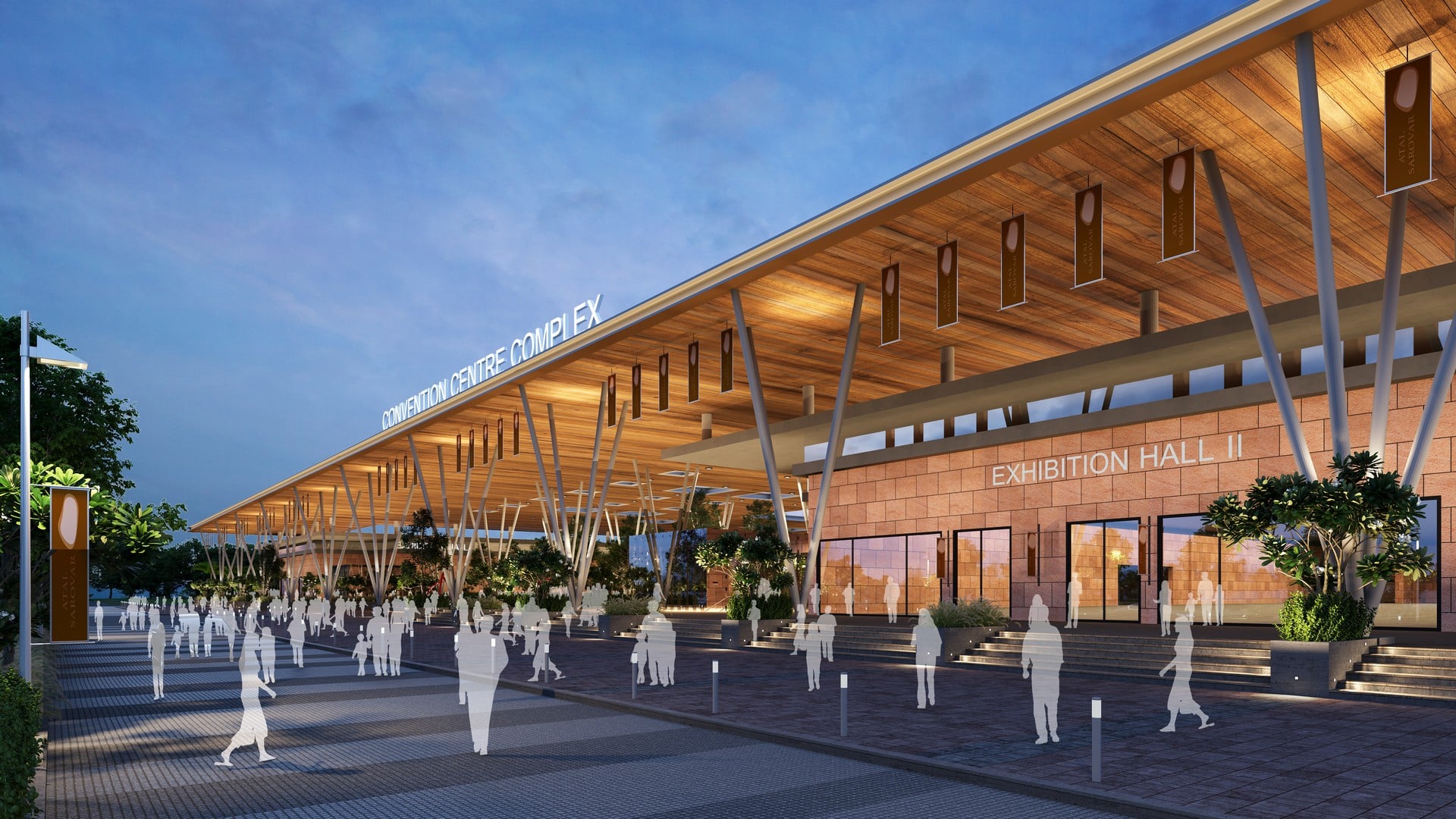 Enabled for Maximum Efficiency & Capacity
Efficiency, being a key marker of the Smart City, is prominently addressed in the convention centers design as well. The building is completely equipped with the latest available technology that can facilitate the networking and exchanges among entities being hosted there to propel overall growth and progress. With a neat peripheral road system effectively serving each constituent of the complex and a climatically responsive approach performing to parameters of thermal comfort and glare-free daylight, the design delivers satisfactorily in terms of both, efficiency and capacity.