Dahegam Townhall (Auditorium)
Sustainable Design for Premium Public Amenity in Remote Suburbs
This town-hall building project envisioned by the Ahmedabad Urban Development Authority (AUDA) to serve some of the far flung areas of Ahmedabad city was planned as a venue for social events, performances, training and banquets of the communities in that area. INI's design bears in mind the public nature of the building's use and administration and consequently seeks to minimize operational costs including energy dependency with strategies like climate-responsive orientation of the building.
Builtup Area : 87,102 SF
Services :Masterplanning, Building Design -Architecture, Interior Designing, Landscape Design, MEPF Engineering, AV-IT, Acoustics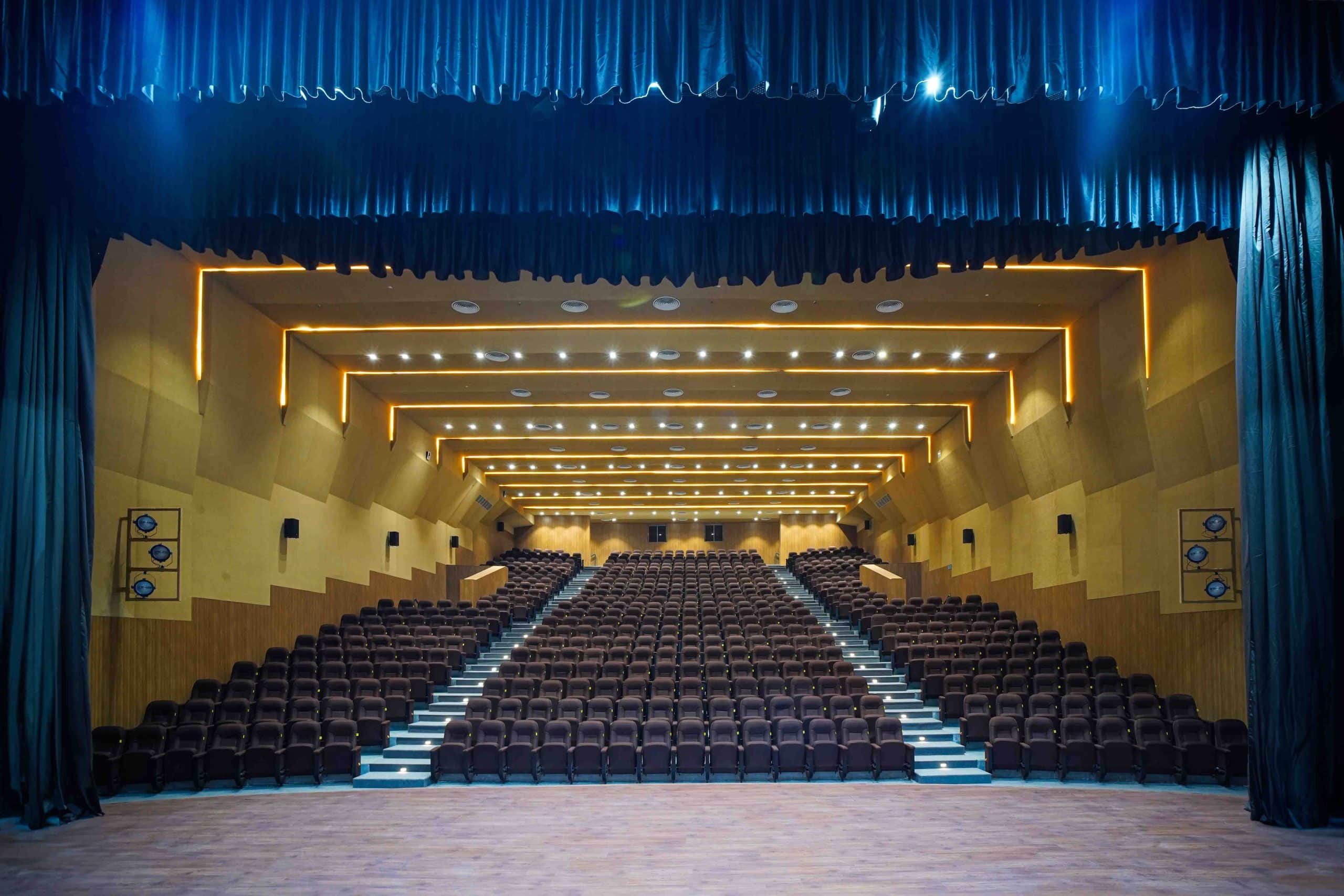 The main usable spaces i.e. the banquet hall(s) on the ground floor and a 600 seat auditorium on the first and second floors are surrounded by the arrival/ pre-function lobbies, vertical circulation core and toilets, as well as back of the house service spaces – all of which form a kind of an insulating buffer from Ahmedabad's harsh heat and reduce the air-conditioning load. The northern front of the site is adorned with a lawn which allows the drive-way and arrival/ drop-off plaza to be carved smoothly around it. A rear ramp leads to the basement which accommodates ample two and four wheeler parking.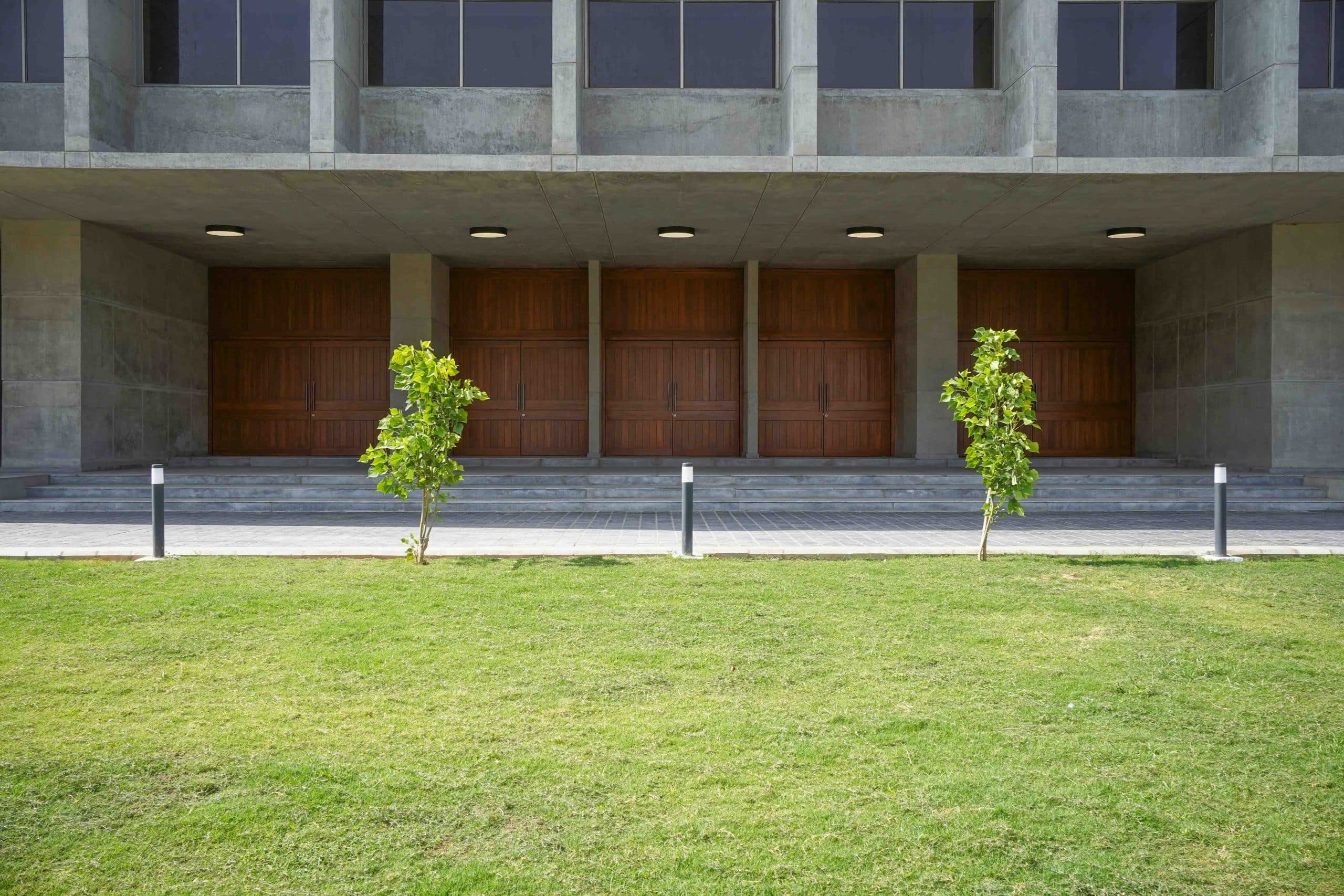 Space Efficient Plan Matched by Statuesque Facade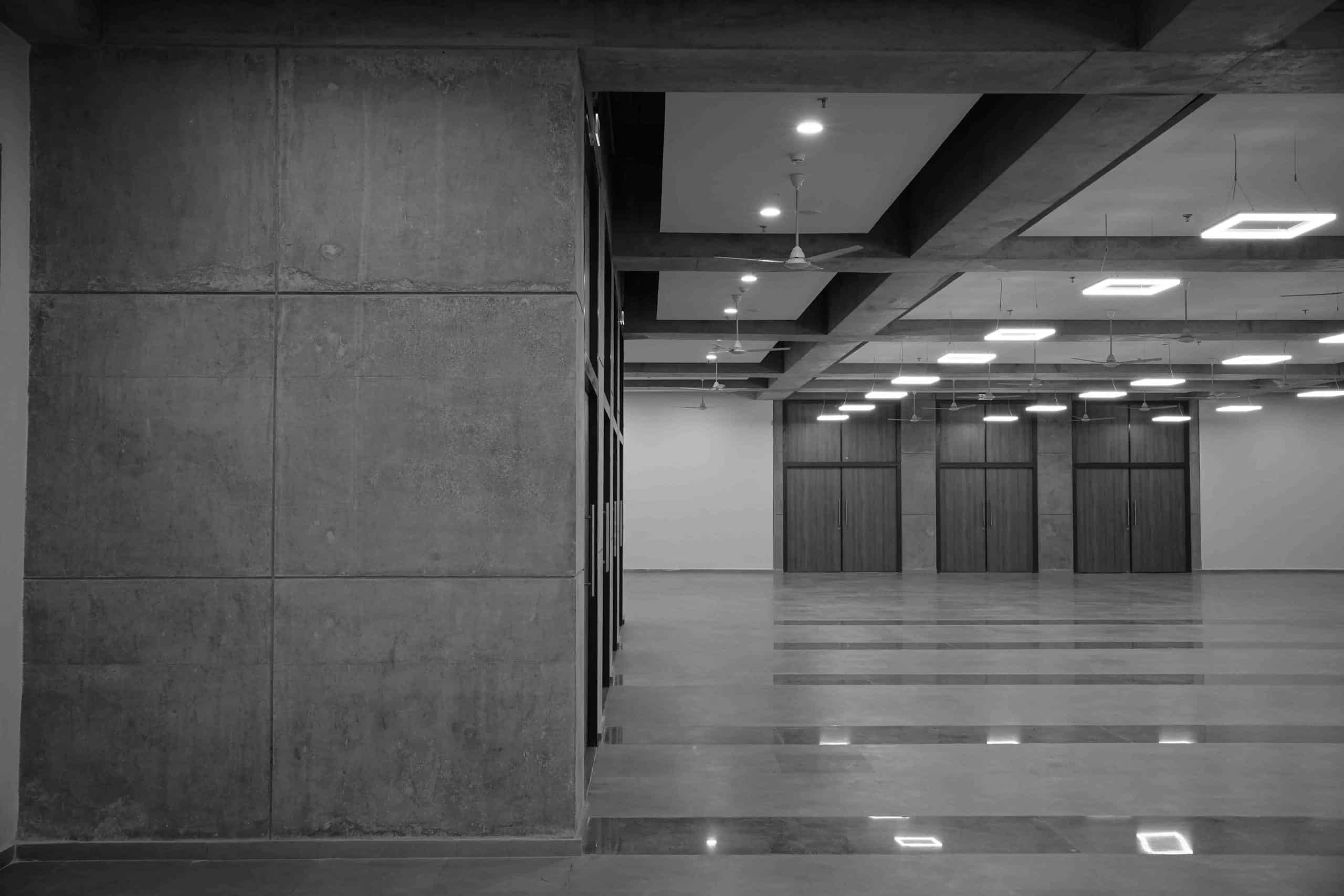 The design results in an efficient utilization of space with minimal space wasted for circulation and services. Yet, the design affords a spacious arrival/ reception lobby reached through a monumental flight of stairs stretching end to end across the building's front. Similarly, a capacious pre-function lobby with attached snacks counter and waiting lounge have been provided in front of the upper floor auditorium. The architectural fins that shade the full frontal glazing of the pre-function lobby above the arrival ground floor lobby lend a statuesque appearance that befits a public building.