Adani M2K Residential Development /
Oyester Grande
The project is developed in two different phases for residential societies. For one of the sites the landscape design works around the concept of straight axial lines creating strong focal points which combine to form a single linear element which takes you around the site. The idea was to connect the site one major path which includes varied experiences and other minor paths and trails connecting to the main path, completing the circulation network.

The other site has a heavily planted central green space which forms a visual treat when viewed from the towers above and from the peripheral pathways around them. Major axial pathways lead away from this central space towards smaller usable landscape pockets which include a children's play area, seating areas within tree groves, seating areas for the elderly and smaller lawn spaces as tower level greens.
Size : 35 Acres
Services : Landscape Design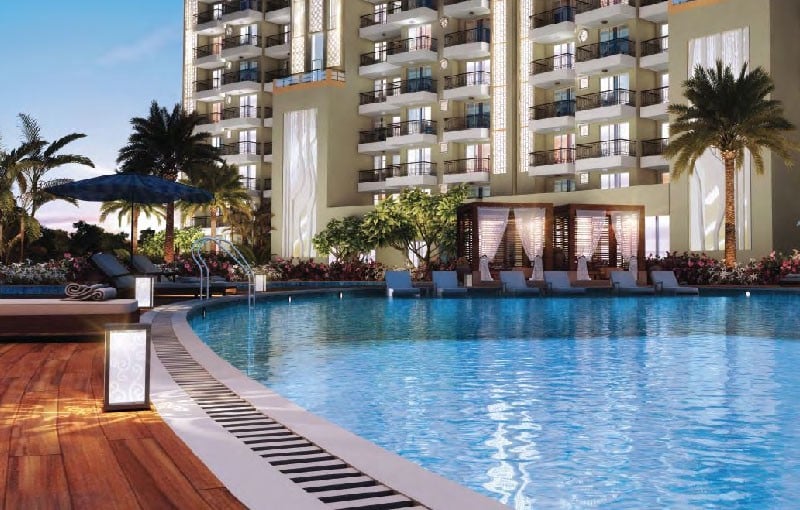 Lush Integrated Neighborhood Community
This residential perk project proposed by Adani Realty – M2K at Gurgaon was located on two almost triangular parcels of land separated by a major 6 lane road. The brief required apartment buildings to be erected amid ample green open spaces replete with all major social amenities.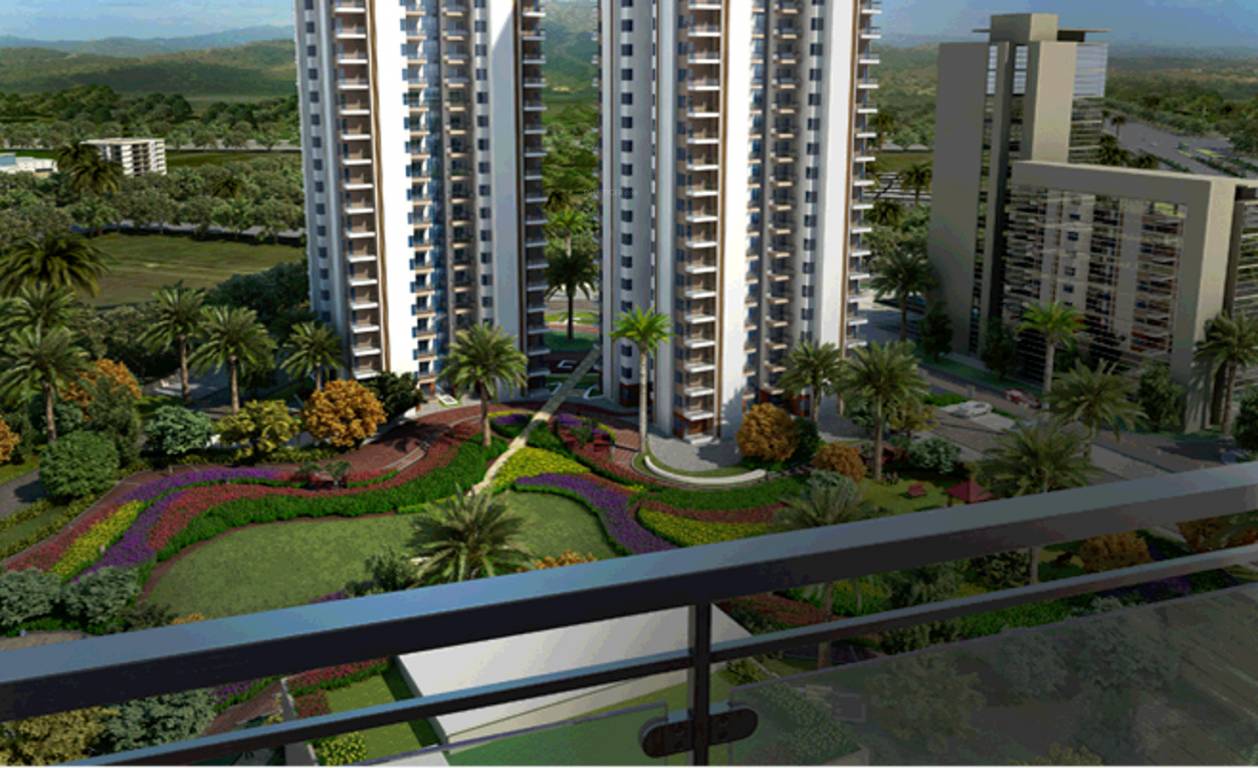 The challenge for the INI design team lay in combining the two plots into a composite neighborhood and also in dealing with a major high tension electrical line passing over the center of the larger site.
The team intuitively delivered a layout with a lush landscaped open greenway placed under the high tension line in a manner so subtly integrated with the elements flanking it that the overhead line can easily go unnoticed. Also, particular attention has been paid to details of the entry/ exit points on the service roads by using grade changes and landscape features to ensure a phased, smooth and comfortable transition between road and residential park.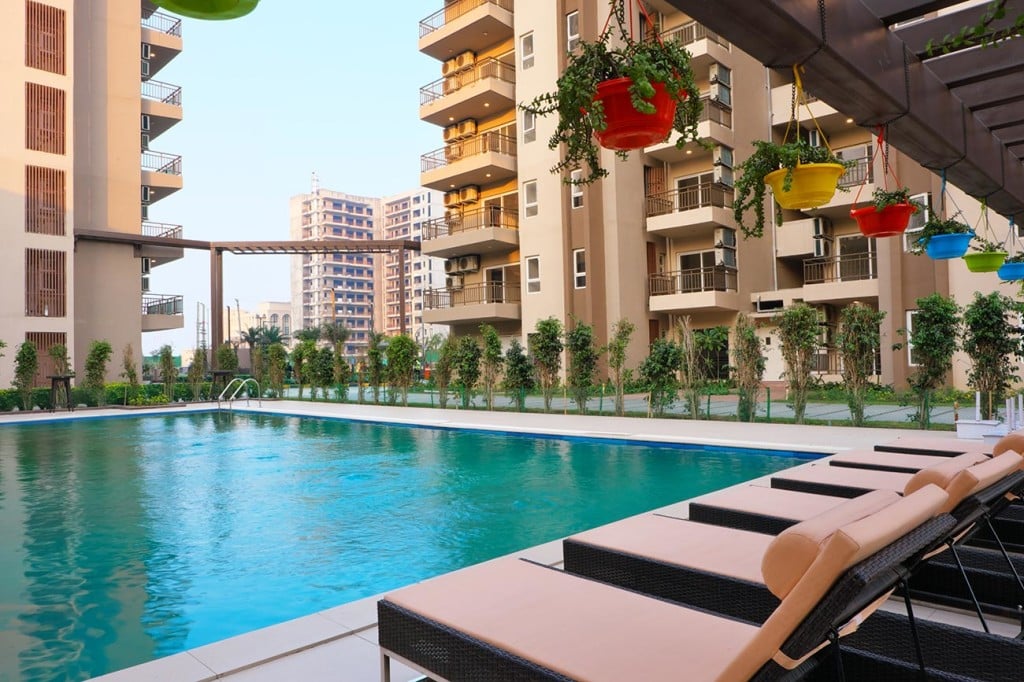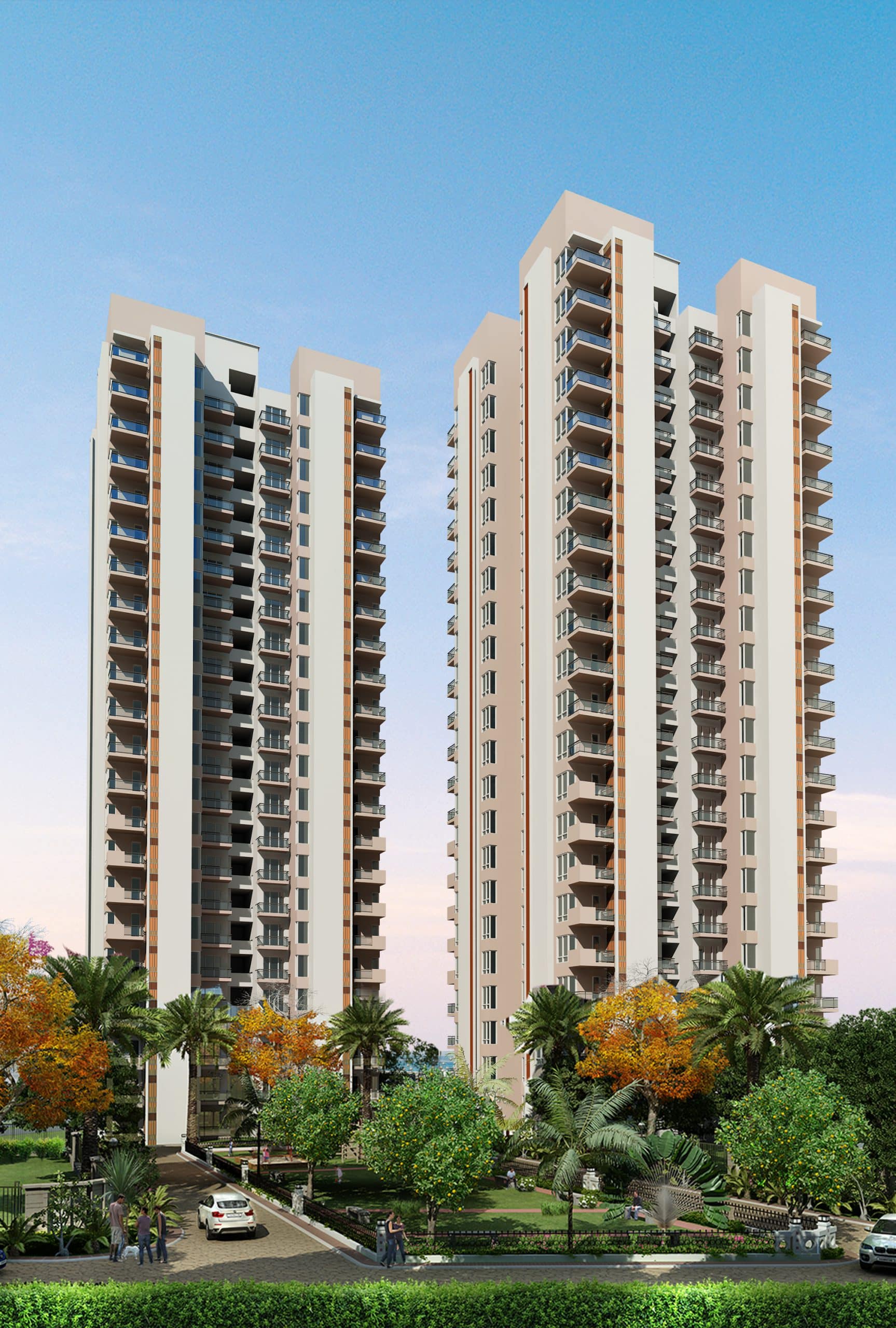 Tall Residential Towers amidst Landscaped Greens & Amenities
Apartment towers of ground + 22 to 25 stories, six on one site and three on the other, arise from these richly landscaped sites. Interspersed between them are amenities that include club house with gymnasium, swimming pool with deck, mini theatres, community halls, party lawns, children's play area, seniors' park, other small green pockets with special features, water features, jogging tracks and walkways meandering through a rejuvenating natural environment.
While the greenway under the high-tension line acts as a central green for one site with pathways emanating from it towards various features and buildings there, an axial paved road forms the unifying feature on the second site.

Feature walls, seating arrangements and sculptural installations mark various major activity pockets created with a combination of soft and hardscapes. The design ensures sustainability as it integrates a variety of native species of flora to add to the existing biodiversity with an intention to perpetuate a sustainable ecosystem post the occupation of the built structures.