Ahmedabad, Gujarat, India
The project is located at a thriving busy street in dense urban area of the city. With its 11-story dynamic form the building provides a visual respite from the surrounding structures of minimal margins and congested feel. Designed with the intent to celebrate the structural system, instead of the common practice of hiding it, ABAISE has scooped lower floors to enhance the sense of spatiality at the ground level. The dynamic, almost mobile, structural lines act as a constant reminder to the viewer that this building stems from Avant Gard aesthetics. The program provides varied sizes of offices for growing entrepreneurs and professionals.
Site Area : 2,670 SM
Builtup Area : 1,20,000 SF
Services :Building Design - Architecture, Interior Design, Landscape Design, MEP Engineering, Facade Design, Lighting Design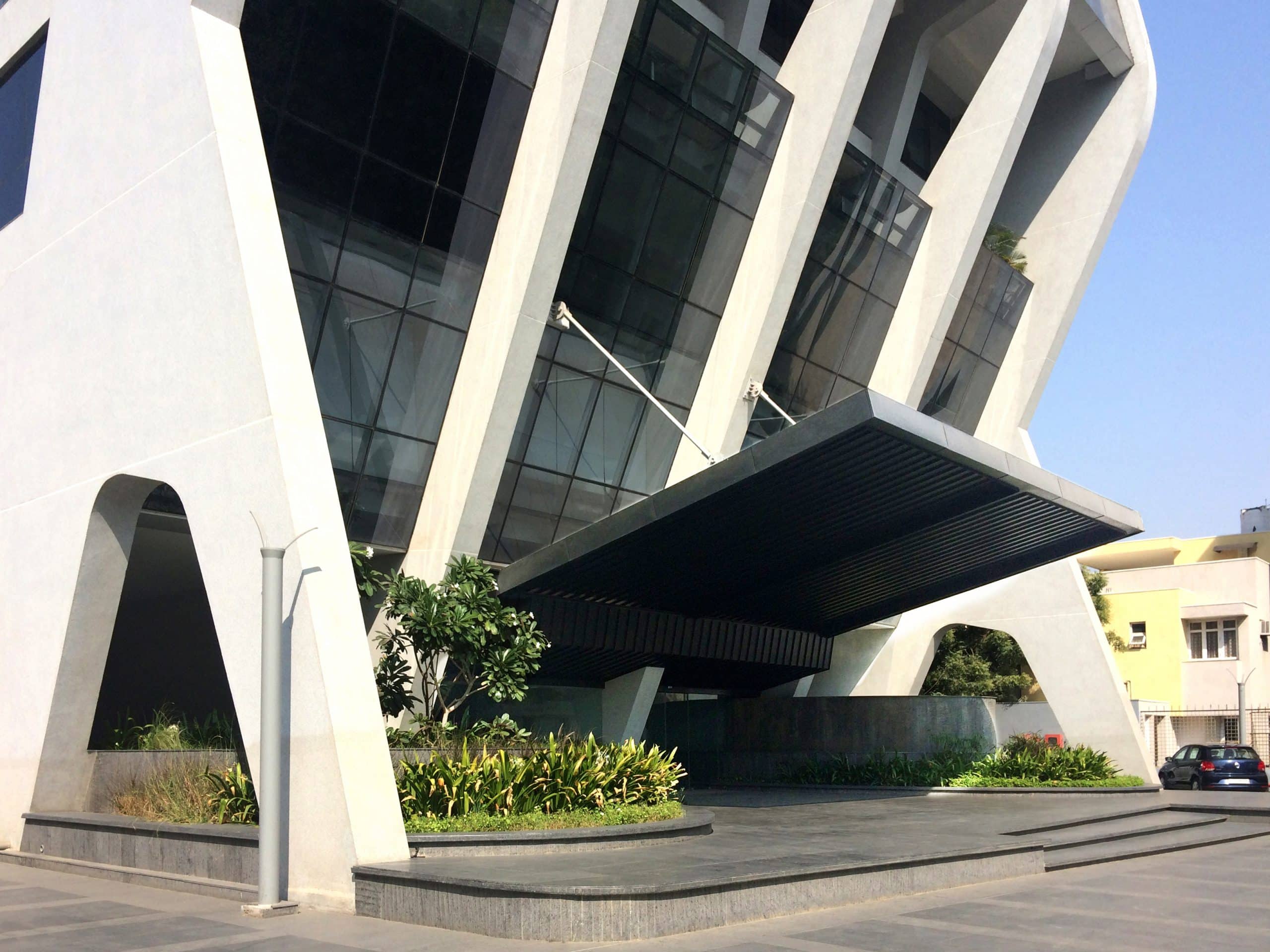 Premium Office Spaces Encased in Contemporary Architectural Expression
Located on an exceedingly busy street in a commercial district of Ahmedabad city, the Shivalik Abaise project proposal was for a premium multi-storied office building. The design by INI Design studio doesn't just address the requirement of provisions within the building and site, but also transforms the grammar of development in the neighborhood. The 11 story tower with sharp inward inclinations of the façade from the midriff towards the top and bottom creates an impactful presence while opening up the surrounding spaces, contrasting its congested neighborhood. The neat and spacious ground floor and basement provide ample parking space while simultaneously creating a generous entrance porch leading to a grand reception lobby, leading further to the vertical circulation core at the center of the floorplate. Landscaping, paving and lighting further enhance the ground level approach, helping the building stand out as a neat, spacious island in an otherwise crowded scenario.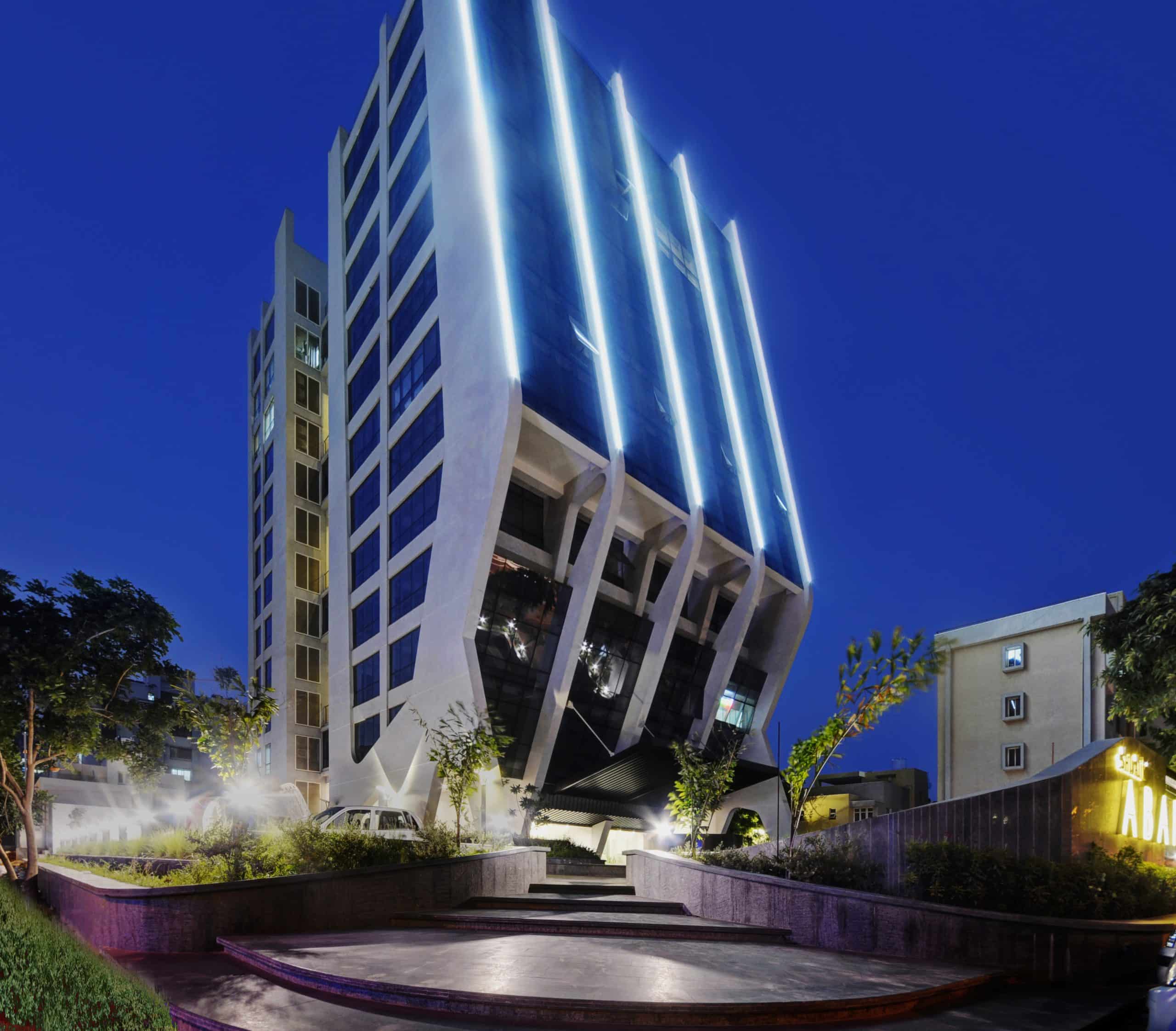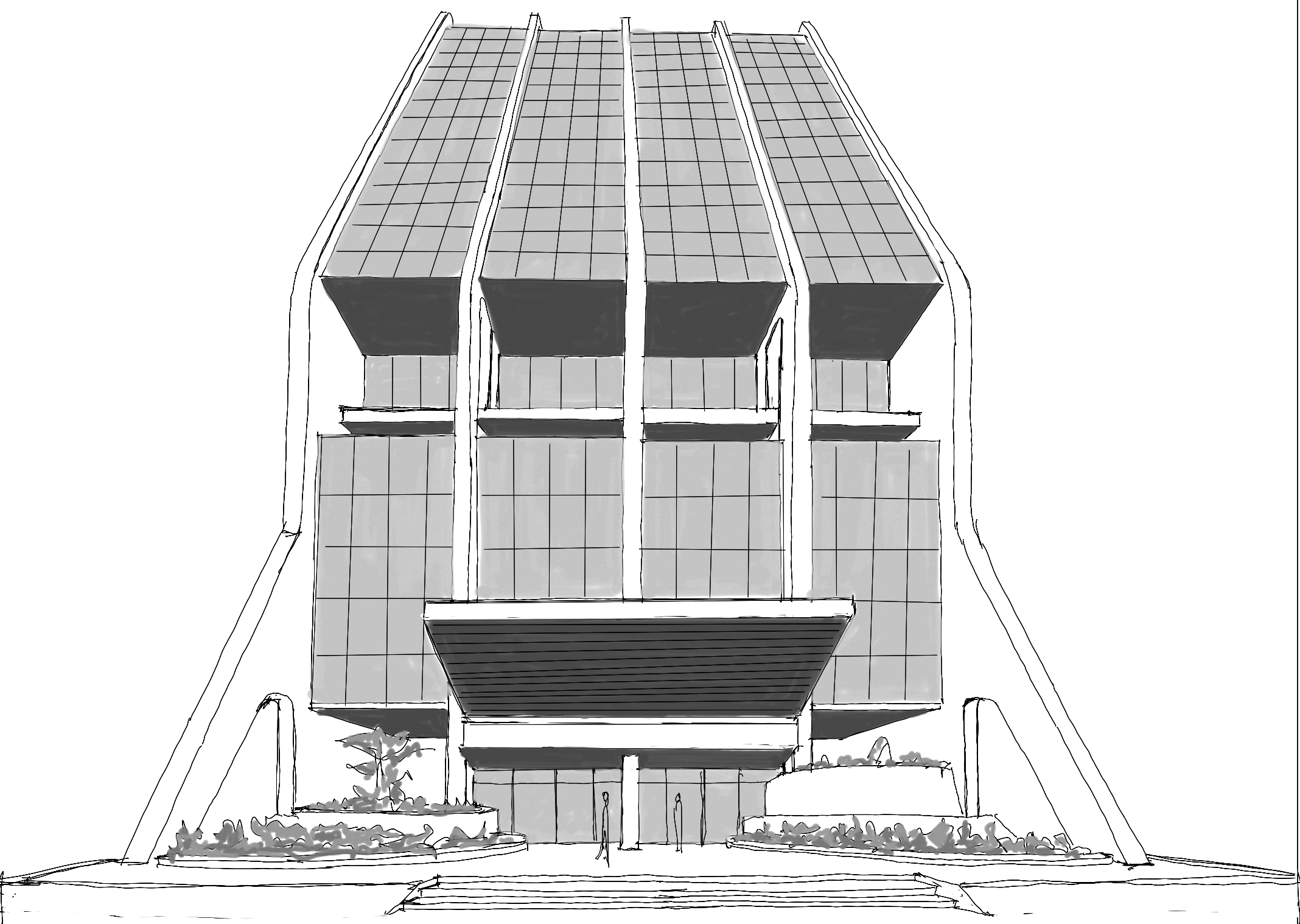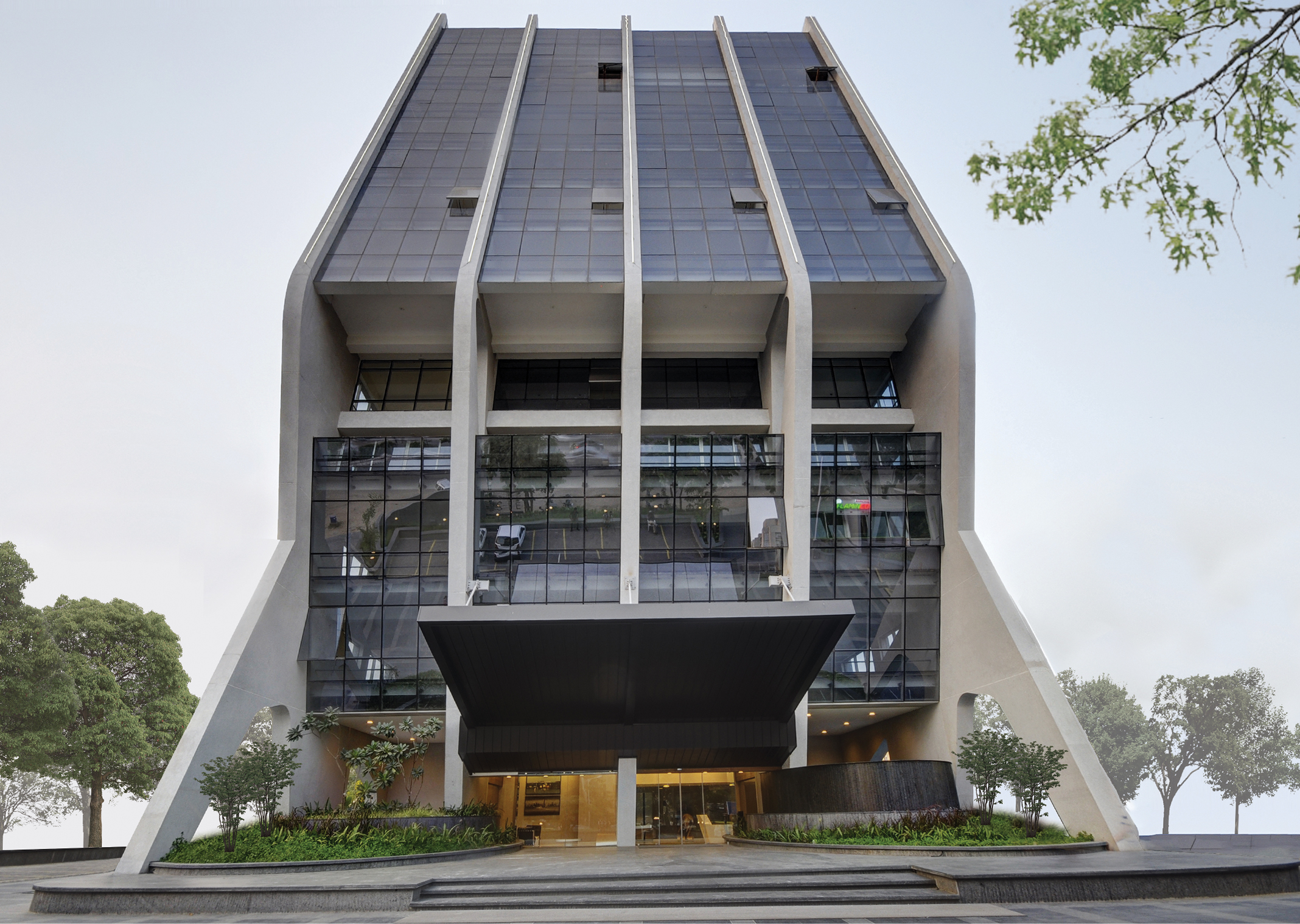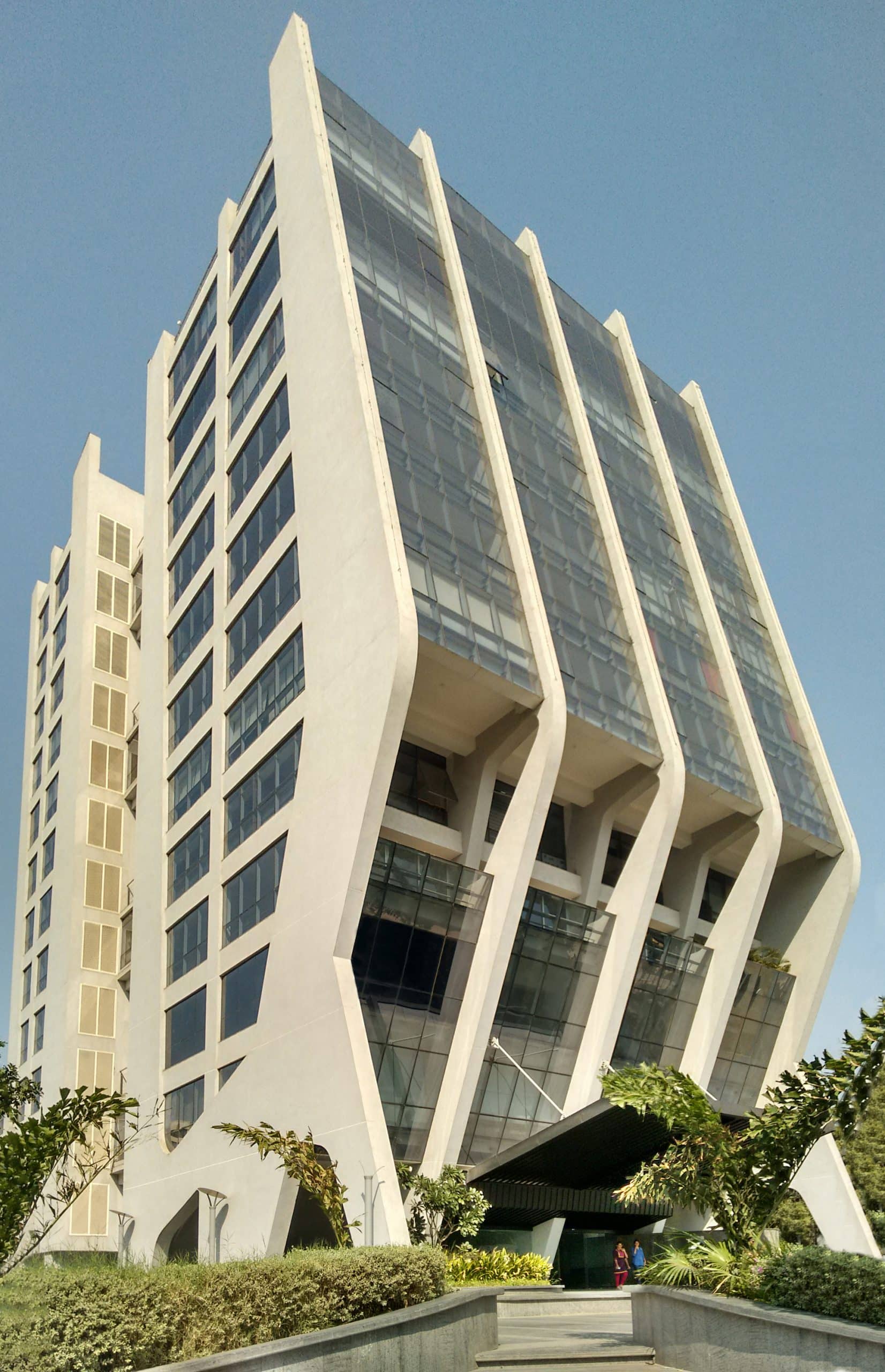 The architectural aesthetics are derived from showcasing the structural system rather than concealing it, with structural elements crisscrossing to form a pleasing latticed silhouette against the lit up interiors as seen through the glazed envelope at night. The inclination of the front façade from above the deep-set entrance porch outwards till the fourth floor, where it bends back to incline inwards till the top, creates a shading effect while aggrandising the arrival plaza below it.
Carving in Open Green Voids
The rear elevation enjoys an equal status with the front façade. It has intermittent double height terrace gardens over which 'floating' offices get placed at every three level intervals as a special attraction for office-space buyers. Balconies have also been scooped out of the front façade at the level of the bend in its inclination, creating outdoor experiences for upper level offices while also punctuating the façade.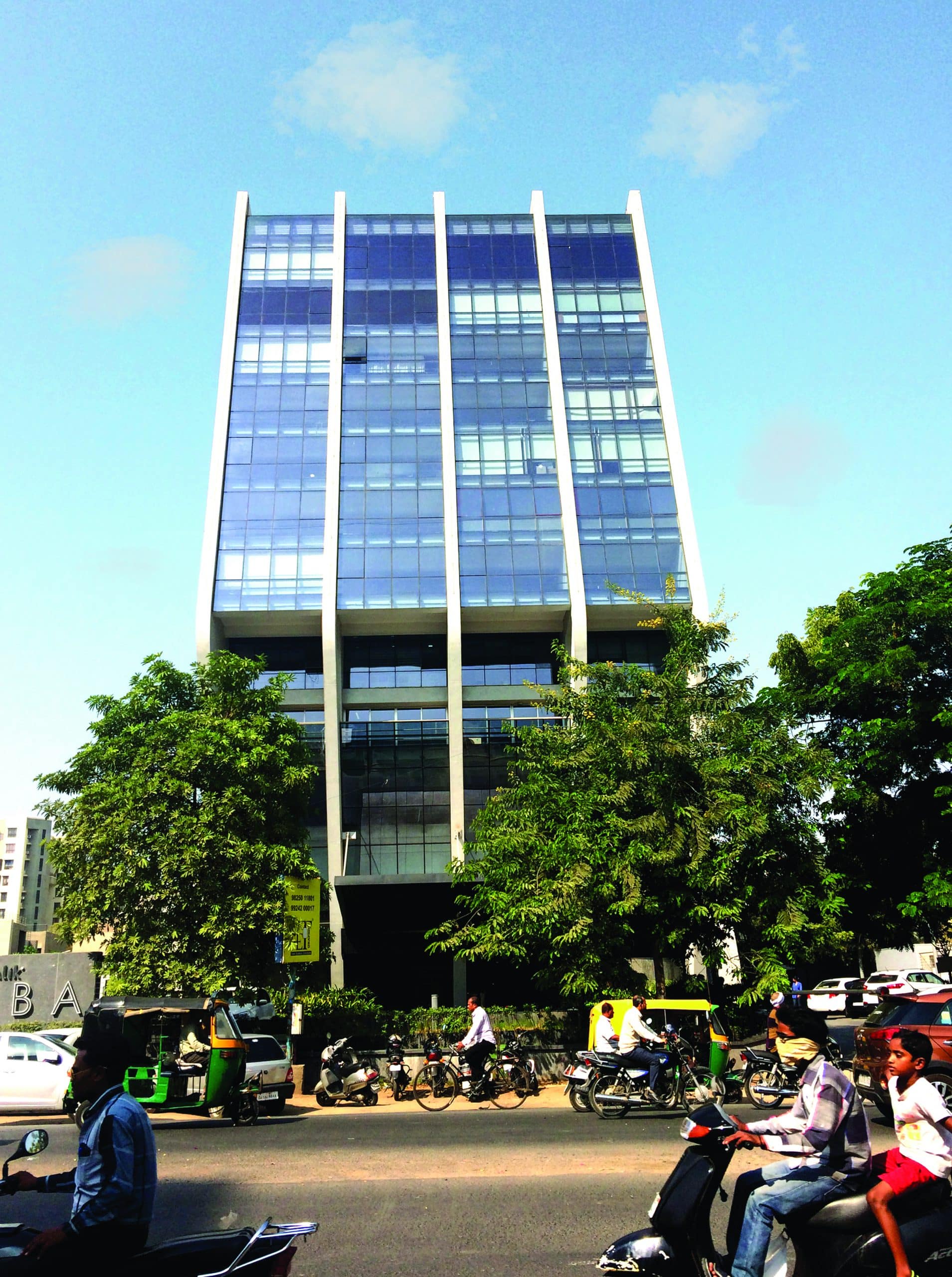 Spacious Configurations at All Levels
The offices are laid out on either sides of the core on all levels, four on each side getting the advantage of daylighting and views. This arrangement proves to be efficacious as least space is taken up for circulation within each floor.