Kanku NX Luxury Fashion Jewellery
This Fashion jewelry & Luxury innerwear store at Rajkot is designed to feel like magical shopping place. Special Design attention is given to create feel of one of the best high end store in the city. The interior experience leaves one with the lasting shopping experience and enduring impression. INI Provided turnkey Interior Design – Build services.
Size : 2,800 SF
Services : Turn Key Interior Design Build, PMC, MEPF Engineering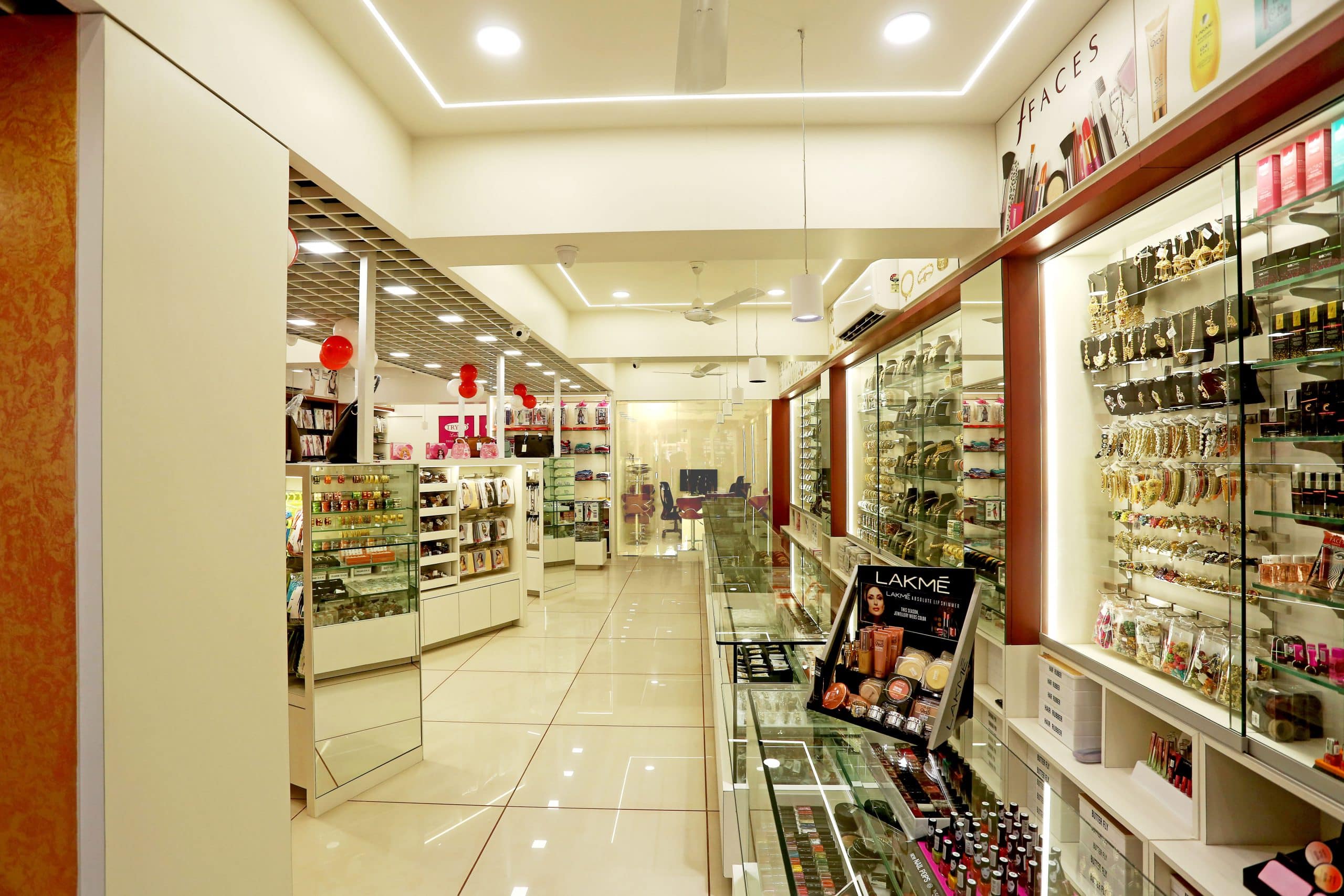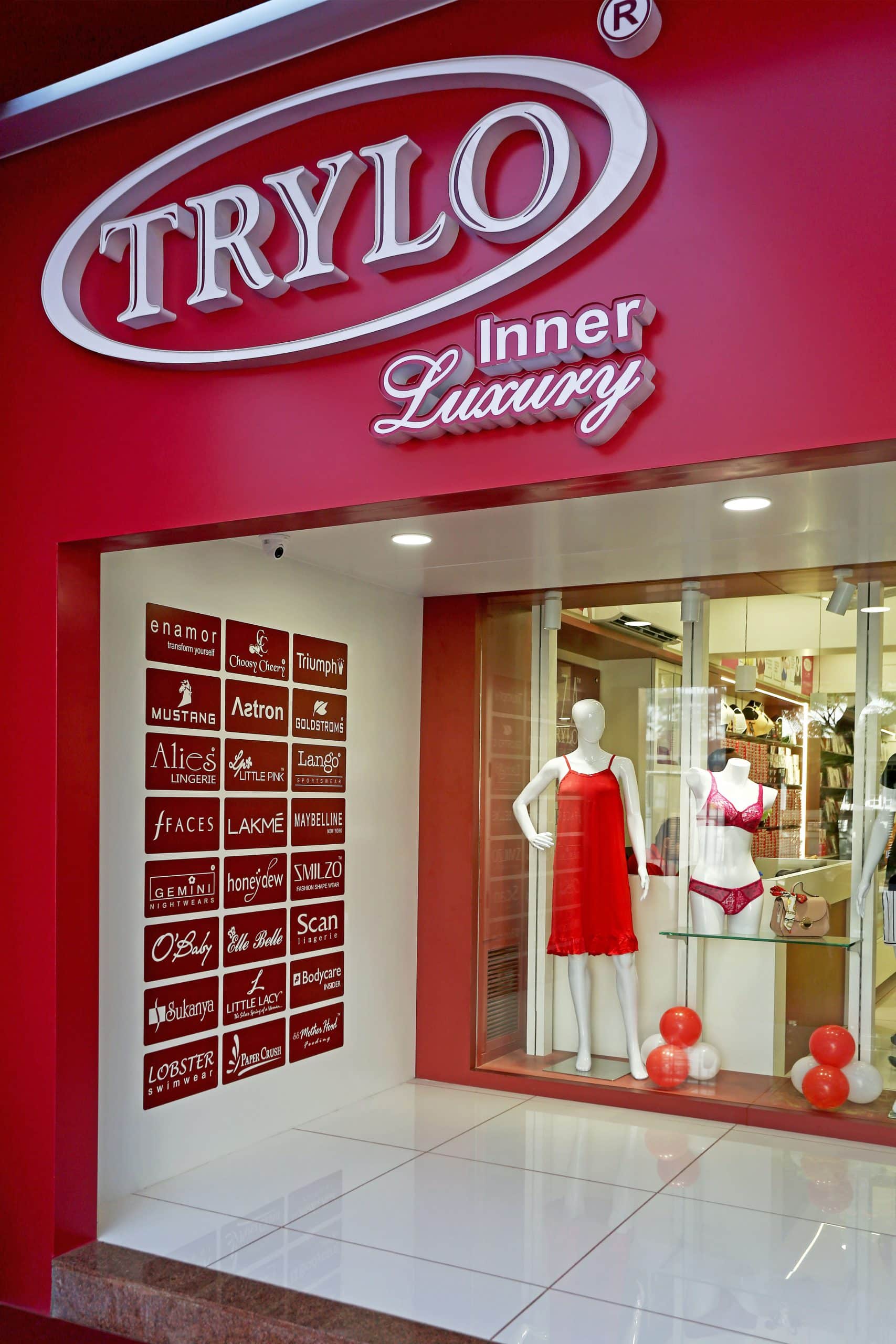 Exclusive Shopping Experiences for Lasting Impressions
Kanku NX, a fashion jewellery and luxury innerwear store in Rajkot, was designed with the aim of creating an exclusive shopping experience in a vibrant ambience that would leave a lasting impression on shoppers, attracting them to return often. Beginning with making the first impression with a contrasting colour scheme and brightly lit up showroom space glittering through the fully glazed shop-front to the shop's interior space with a variety of aptly designed display spaces – everything is tailored to cast an indelible impression.

The shop front is recessed to accommodate a well-lit arrival lobby from which the spacious interiors with a multitude of wares on display can be appreciated through the front glazing framed by bold and wide red borders. Equally bold red panels are used to announce the items/ brands being sold within.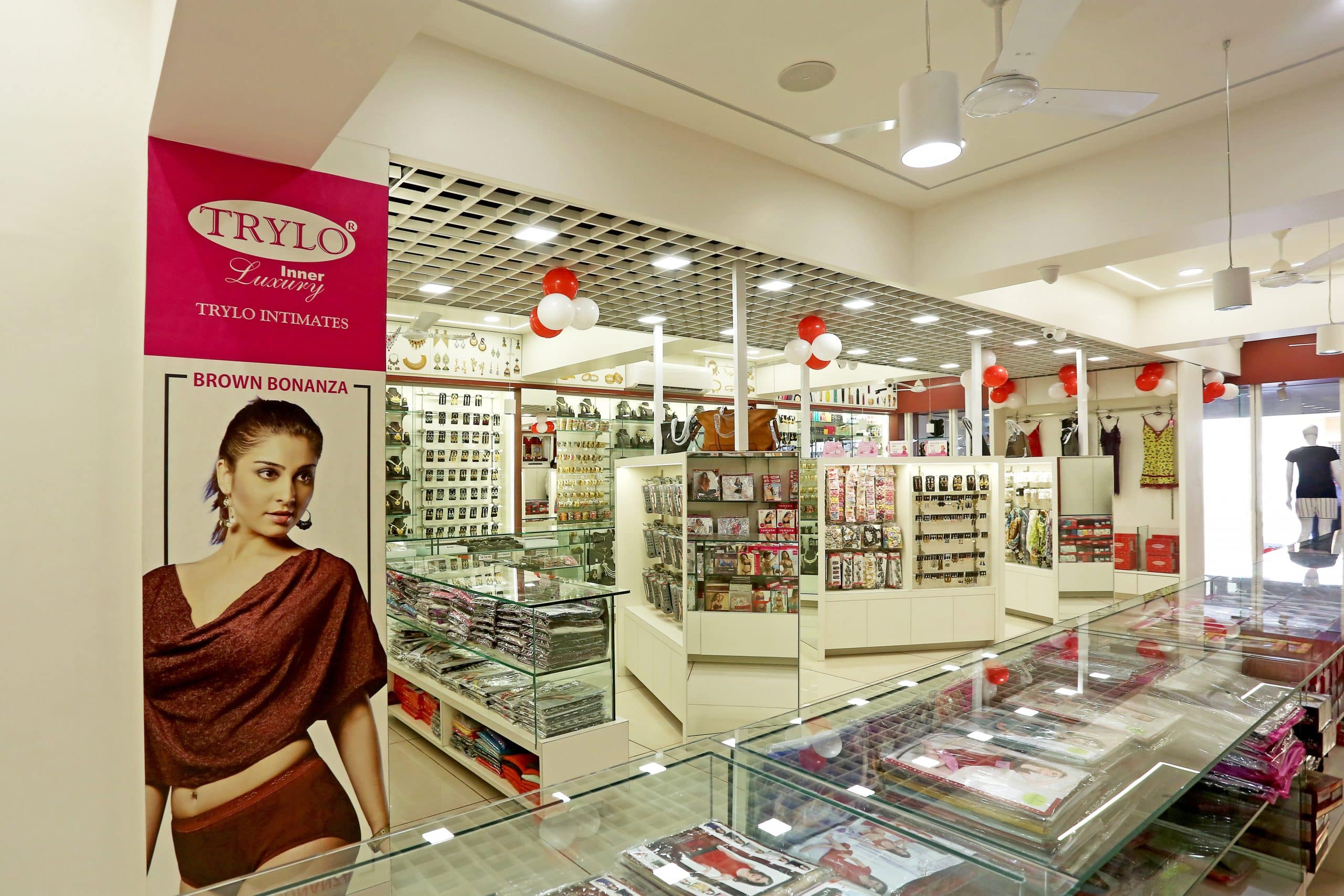 Various & Attractive Merchandise Display Avenues
The shop's interior space is divided between two categories of items viz. premium lingerie merchandise along one entire side and fashion jewellery along the other side. The central bay running through the depth of the showroom has display counters have been customised according to the items they're meant to showcase placed at angles which alternately face the aisles on either sides, creating little alleys for shoppers to step into and examine the wares first hand. Handbags for sale have been displayed atop these half-height racks with ear-rings and necklaces hung in attractive arrays at eye-level.
Bold & Bright Colour and Lighting Scheme
The predominantly white surfaces of the interior reflect the bright white lights brilliantly to create a dazzling ambience. Bold borders in warm brown highlight the merchandise, adding vibrancy & cheer. Exquisite sets of jewellery have been displayed in specially created spot-lit niche windows bordered with gold and set in an ornate textured wall. Amply spacious, having well-designed displays of merchandise and brilliantly lit up, the shop leaves shoppers with an indulgent experience which they would like to return to.