Vijayanagar, Karnataka, India
Shaping JSW Tower in Vijayanagar, Karnataka challenged us to come up with an evocative form that would challenge the norm. We began this process by assessing the needs of the brief and bringing our creative side to the table. The typical cubic form and massing were challenged to bring about an ultra-modern work hub for the employees of JSW.
Size : 1,34,836 SF
Services : Master Planning, Building Design - Architecture, MEPF Engineering, Sustainability
Staggering towards a Sculptural Workspace
The design team was driven to provide a space that created a unique identity and character for the client. With a detailed brief, we proposed a space that modernized the notion of a cube. By staggering and recessing the form strategically, the design optimizes the heat and wind flow for the office spaces. With the vision of providing open and flexible workspaces, the design team has planned a layout that is extremely adaptable.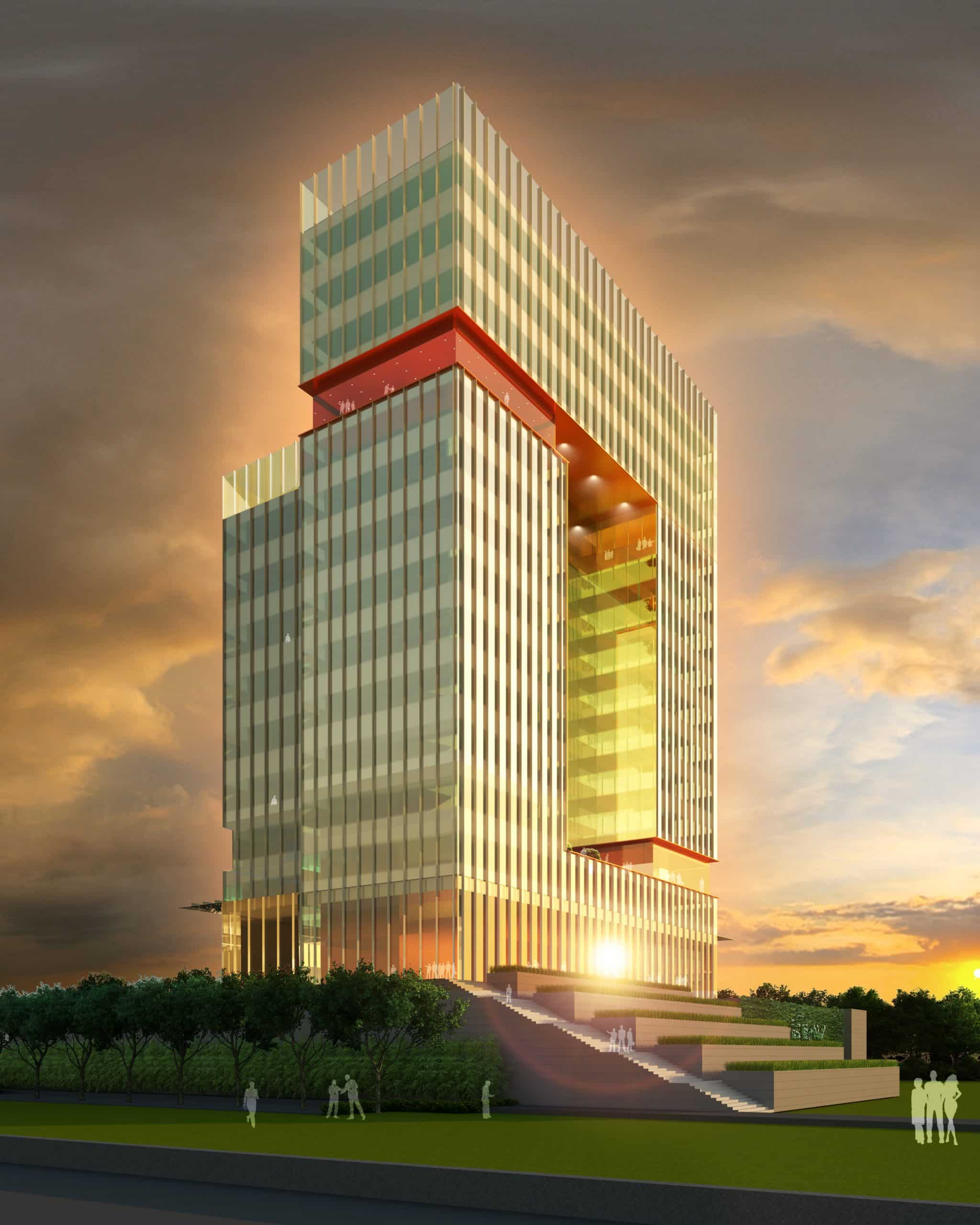 Shaping the Visual Identity through an Emblematic Form.
Shaping spaces to create a Visual Identity
We translated JSW's desire for a modern, innovative and sustainable tower showcasing an architecturally bold statement reflecting its identity and values. The building's multi-faceted glass façade reflects daylight and surroundings. The double-glazing feature integrates as a sunscreen that allows the building to adapt to changing light conditions. The design not only shapes the exterior but also drives the workspace to be a place for people to connect, drive innovation, and nurture leaders.