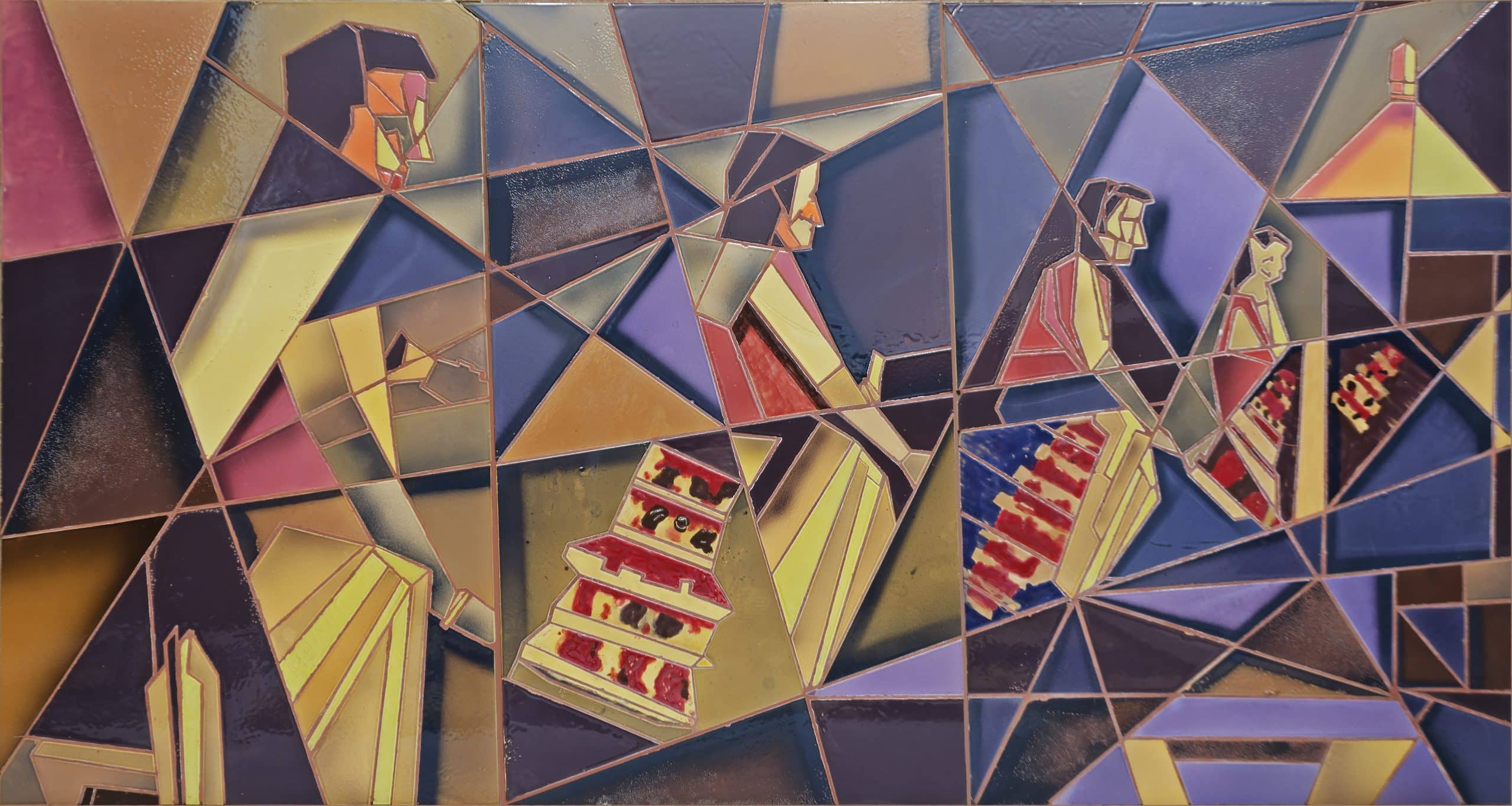 Varanasi Aarti - Dispels darkness
Hinduism is a religion of intricate and highly symbolic rituals. As a designer such rituals to me are visually treat if seen as form of arts. These rituals include a dynamic play of light/fire, colors, textures, hand gestures, and body postures and movements - representing an artistic and aesthetic pursuit of a very high order.
Recently, during the trip to Varanasi; I witnessed the spectacular Hindu ritual called the 'Ganga Aarti' held at the banks of the River Ganges. River Ganges is considered of divine origin and hence held as deeply sacred by Hindus.
Hindu rituals express a wide range of emotions including love, devotion, obeisance, gratitude or thanksgiving to a particular God or a group of Gods/Deities, and/or it can be a part of a prayer for seeking positive energy, strength and peace of mind. Very importantly, through this ritual process, the worshipper is also expected to surrender and transcend the ego. One of the most beautiful aspects of this Aarti is that after the ritual is first dedicated to chosen Goddess / God (in four cardinal directions, indicating omnipresence of God or the transcendental entity), it is then dedicated to all observers who are also, in effect, participants in the ritual. The latter dedication stems from a fundamental Hindu belief that divinity lies within every human being that everyone is united with God, within. Being there I felt blessed to experience God within.
In short, the word Aarti (also spelt as Aarati) comes from the Sanskrit word "Aratrika" - meaning a ritual that dispels darkness. This ritual worship traces its origins back to the Vedic time (circa 2000 BCE) and holds deep symbolic value for Hindus.
Artist: J Hariyani
Medium: Ciramic
Size: 66"x36"
Ceramic Interpretation: Platypus Design Studio
Note By Artist: J Hariyani
I see our ecosphere as big interconnected web. Things unfold as we pass thru passage of time. Being an Architect and Urban Planner; I have fun working with infinite dimensions. Often Architects try to connect art with architecture, architecture with music so
and so forth and we hear quotes such as….
"Architecture is art, nothing else" ….
"Architecture is the greatest of the arts" …
"Architecture at its best becomes works of art that we can move through and live in" …
To me it is about life. It is about interaction of "jivas" and "natural & built forms". These interactions create built environment and built experiences. It is about how built environment can make a difference for the progress in individual's life and for the society at large. The more you practice this phenomenon it grows on you and becomes your nature. At the core what matters is Values you believe in and how it guides "Design" & "Design Process". It takes you to journey of discovering something, learning something new. It brings joy of thinking, sketching, communicating, making, creating and recreating.
Practicing across the globe and working with many cultures, new materials and new technologies implanted multi-disciplinary approach in me. It has influenced me and how I design and create … be it Architecture or Art. It is impossible for one to be an expert in all aspects. One cannot master every material or every technology and that is where collaboration and collaborative creation comes to play. This is what we do day in and day out while practicing Architecture or Urban scale projects. While travelling and designing projects often I have ideas that are not directly applied on given project, but it sure provides me new avenue to explore them further as fun side projects that leads to my journey as an Artist as well. It takes me to different expeditions … sometimes it is journey of digital sketching using new app and tab, other times it takes me on tour of designing textiles or leads to creating ceramic art and titanium art and so and so forth.
Last year while visiting Nathdwara and Haridwar with family I ran into few art books on miniature paintings. The paintings that excited me most were on life of Lord Krishna and various forms of landscaped environments. Similarly, while on banks of Ganges; an evening Aarti and energy of lights energized me. These left impressions in me that lead to an idea of making digital paintings on Lord Krishna, urban vs rural landscapes and art on energy of Aarti and more. I started experimentation on new app on tablet which resulted in unique style. The creation of about 20+ digital paintings were a consequence of journey to Nathdwara, Haridwar followed by journey of app + tablet. Later interaction with Artist Prakash Vani and his Team of Platypus Lab textile weavers inspired me to work with them to transform my digital arts and canvases into textile and other mediums.