IL&FS Transportation Network Office
Gandhinagar, Gujarat, India
The office of the IL&FS Transportation Design Center at GIFT City Gandhinagar is an efficacious attempt at creating a vibrant, collaborative, creative and playful work environment displaying contemporary art works while translating complex executive office requirements into spaces that create a unique work experience. The proposed design challenges the stereotypical workstation organization and re-infuses the idea of collaborative workspaces with playful curvilinear work- pods and a variety of clusters formed by plug-n-play of the modulated work- pods. Simple and modern, minimal free flowing gestures with minimalist detailing define the boundaries between public and private work spaces, demarcating volumes within. Designed for those who truly appreciate craftsmanship and dynamic, vibrant spaces, the Workplace exquisitely interweaves art and creativity in its realm without contradiction.
Size : 15,000 SF
Services : Interior Design, Sustainability, PMC, MEPF Engineering, Turnkey Design Build
Vibrant & Collaborative Work Environment
The office of the IL&FS Transportation Design Centre was envisioned in the contemporary paradigm, in consonance with its modern location at Gift City near Gandhinagar, Gujarat. The vision was to create a modern workspace where a youthful team could be productive at peak functional capacity enabled by efficacious systems set in an energetic and humane environment. This required the workspace to be infused with vibrant elements capable of proliferating it with their high-octane vibes, unhindered throughout.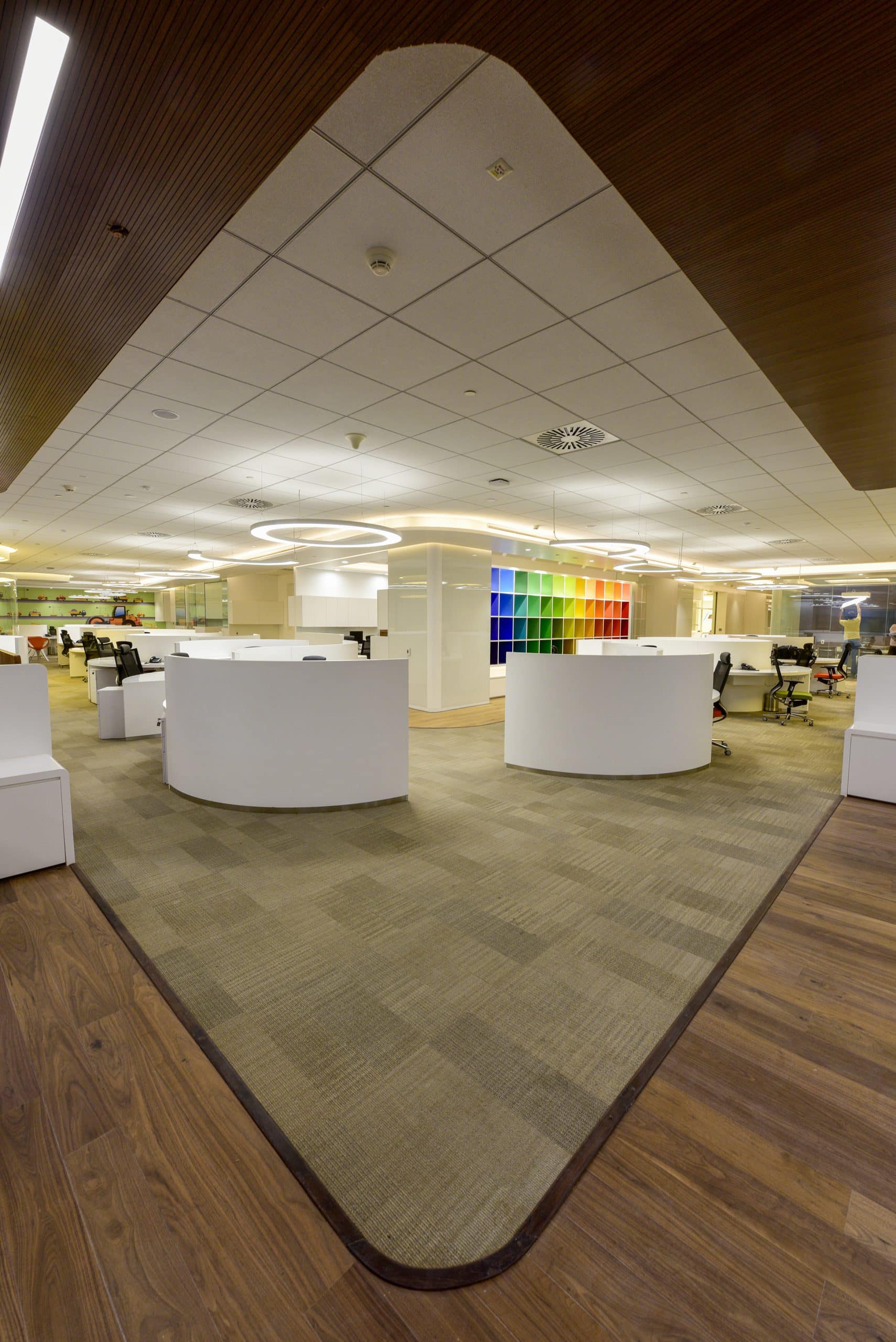 INI's design chooses a palette of perky hues which appear in little elements like upholstery and furniture but get brilliantly highlighted against the luminance of sparkling white surfaces which pervade the ceiling, partition walls and workstations. Abundantly helped by bright lights and an open layout, this IL&FS office successfully combines energetic youthful efficacy with collaborative camaraderie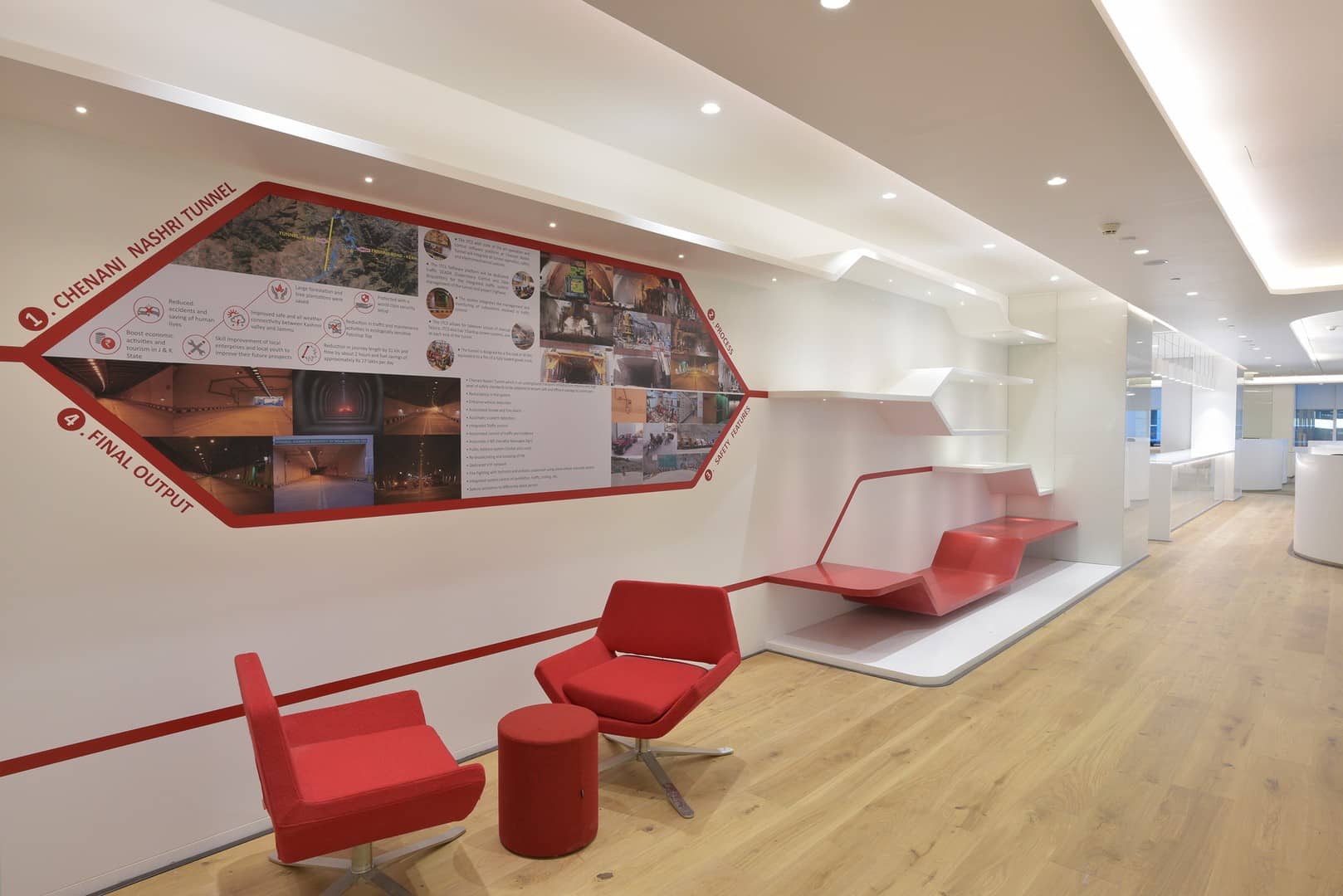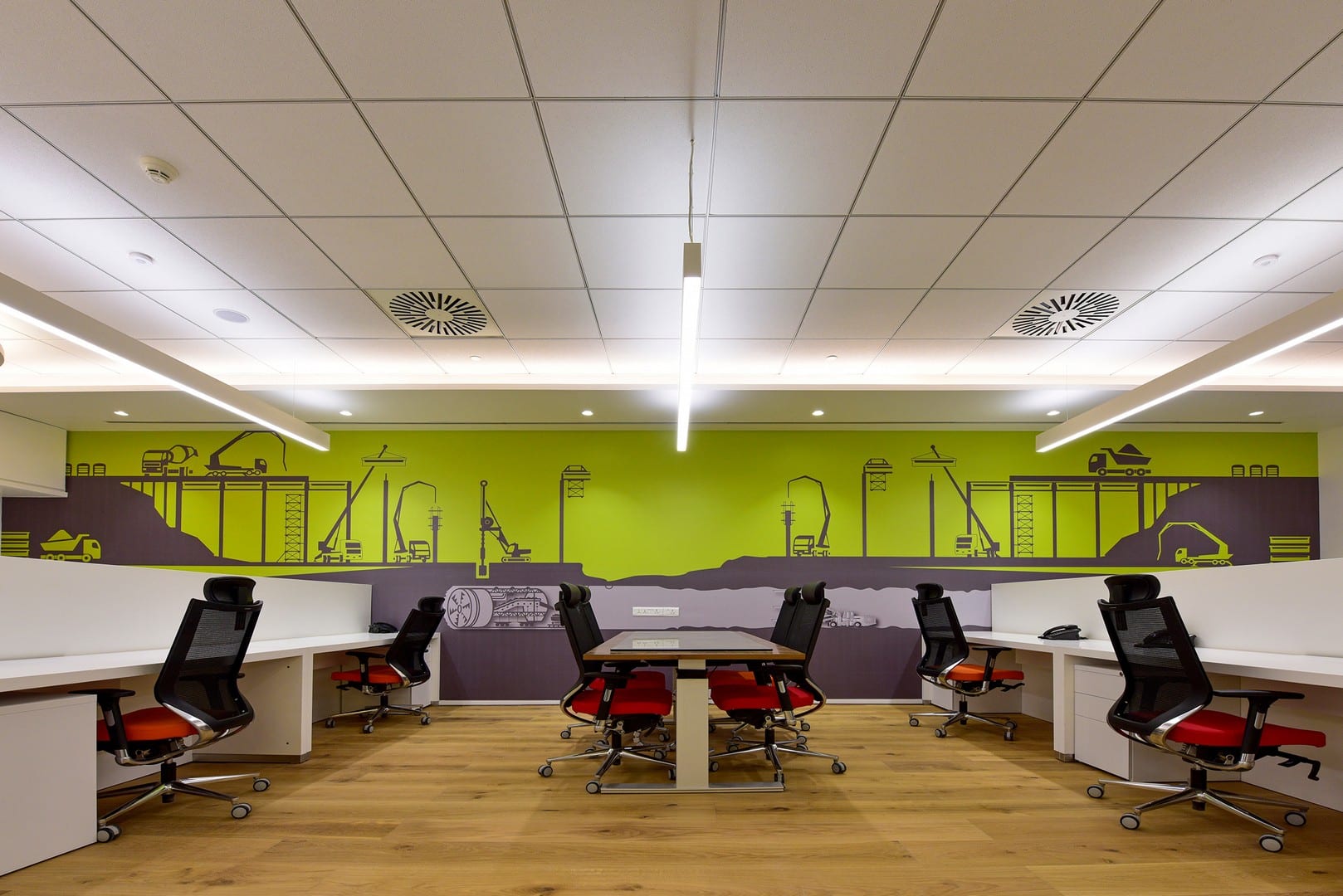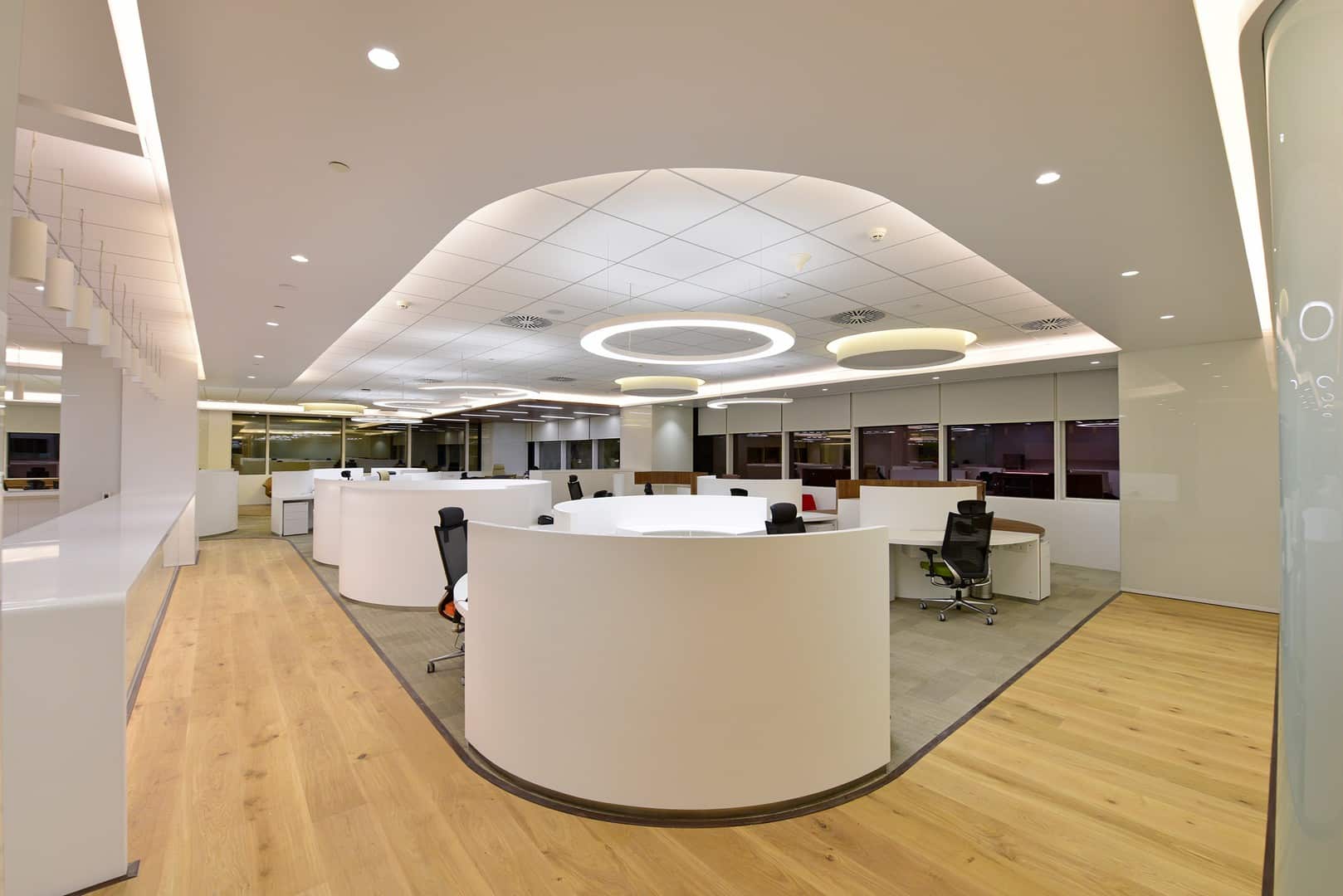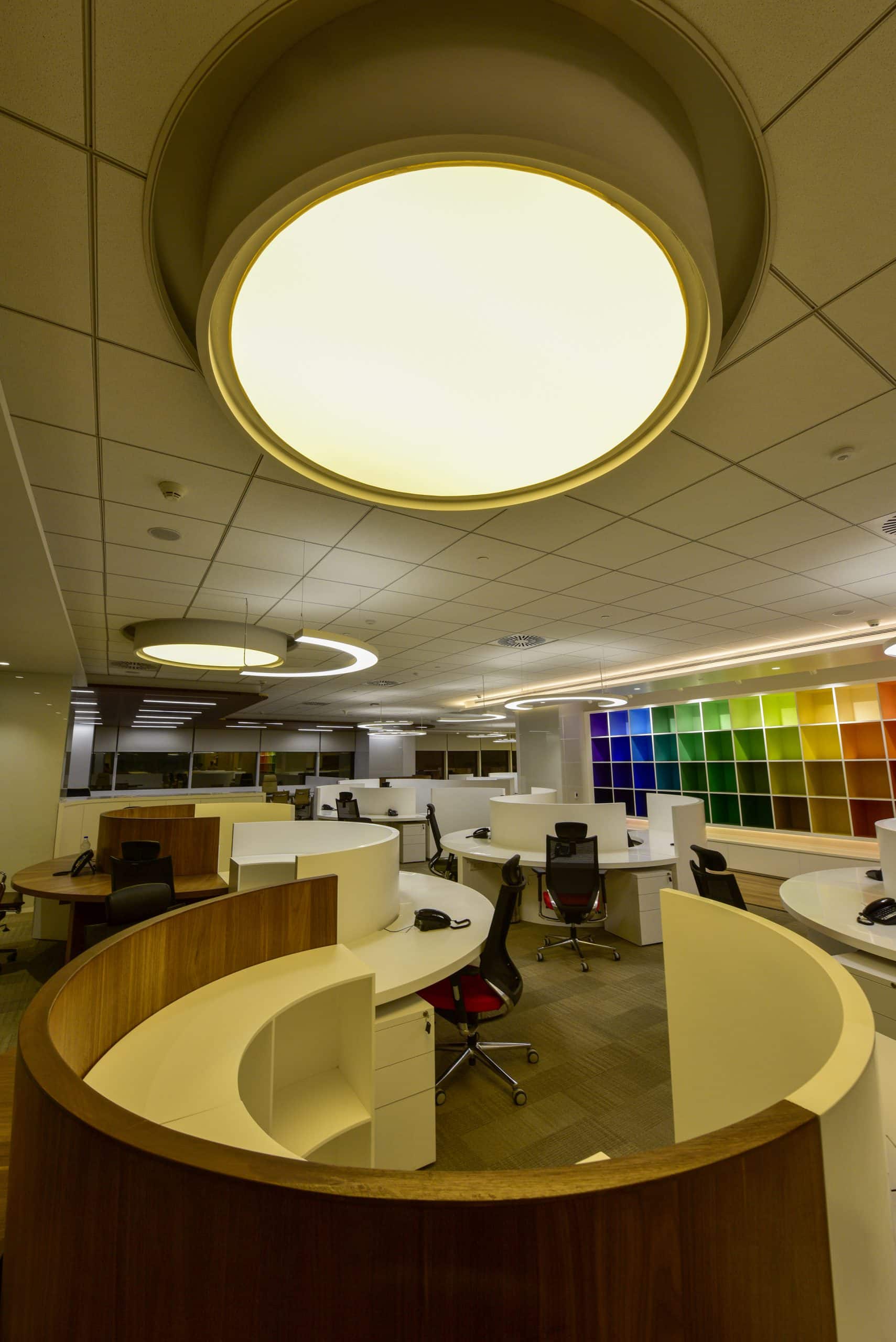 Minimal Divisions, Maximum Efficiency
With a modular system of furniture used to create work pods and meeting clusters, the office layout lends itself effortlessly to refreshing changes as and when a work situation demands. Moreover, curvilinear profiles of these work pods enable a seamless flow of spaces. This is further helped by the subtlety with which the few necessary partitions for cabins have been treated with maximum use of glass. Put together, this ensemble maximizes efficiency of work-processes as well as the incidence of collaborative teamwork. Fun spaces such as stepped window-side seats act as much needed stressbusters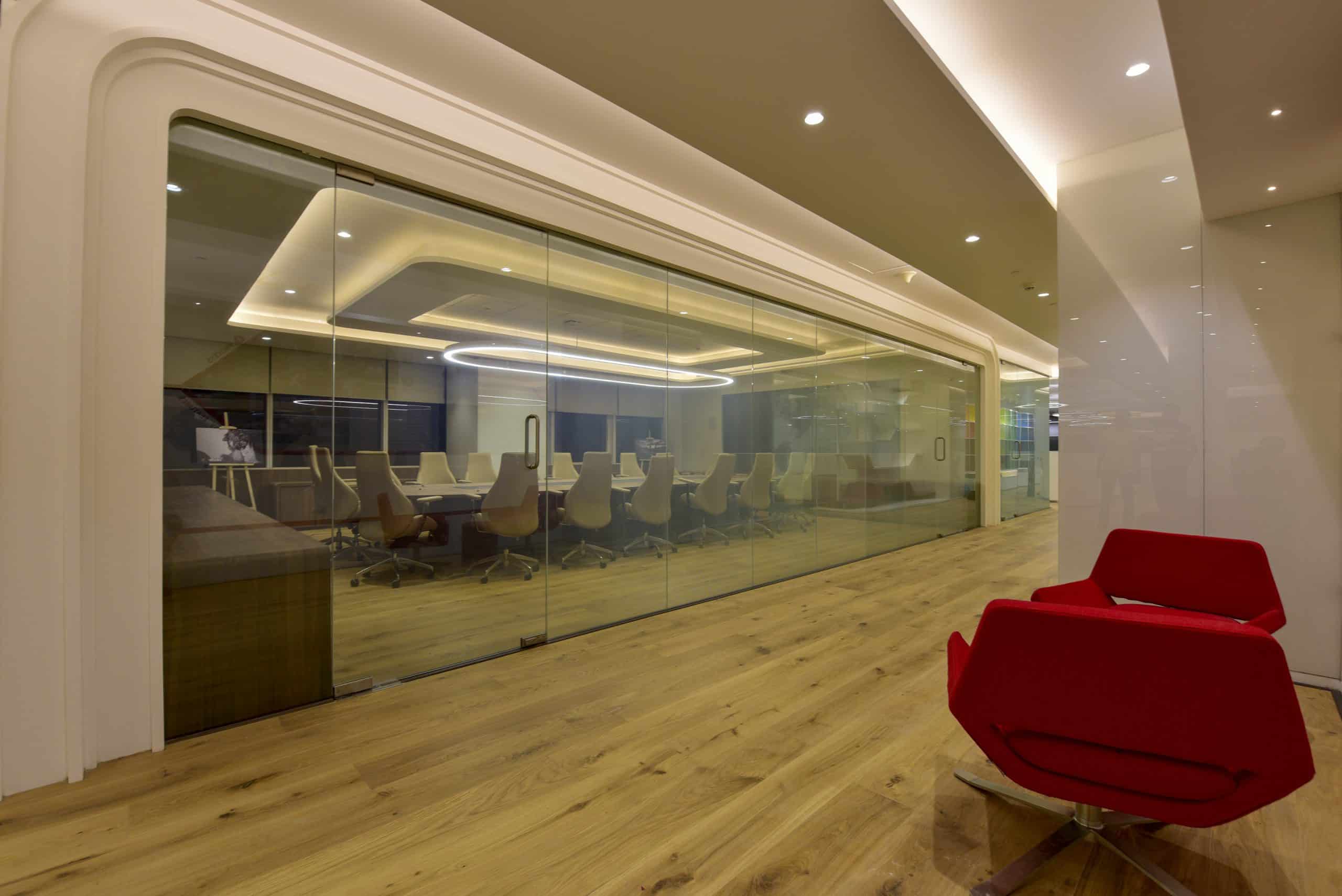 Brilliantly Illuminated Fluid Spaces, Zesty Colors & Arty Walls

The office layout is fluid in terms of both, the mutual interweave of spaces at any given time as well as the adaptable changes it is enabled for at various times. When the sparklingly lit up surfaces in brilliant white are off-set by little splashes of vibrantly colored cushions, chairs and couches, a dynamic vibe is invoked. Feature walls adorned with greens and artwork introduce the natural, humane elements.