IL&FS Transportation Office
The office of the IL&FS Dubai Office was envisioned in the contemporary paradigm, in consonance with its modern location in Dubai, UAE. The vision was to create a modern workspace where a youthful team could be productive at peak functional capacity enabled by efficacious systems set in an energetic and humane environment. This required the workspace to be infused with vibrant elements capable of proliferating it with their high-octane vibes, unhindered throughout.
Size : 4,000 SF
Services :Interior Design, PMC, Lightning Design, Sustainability, MEPF Engineering, Turnkey Design Build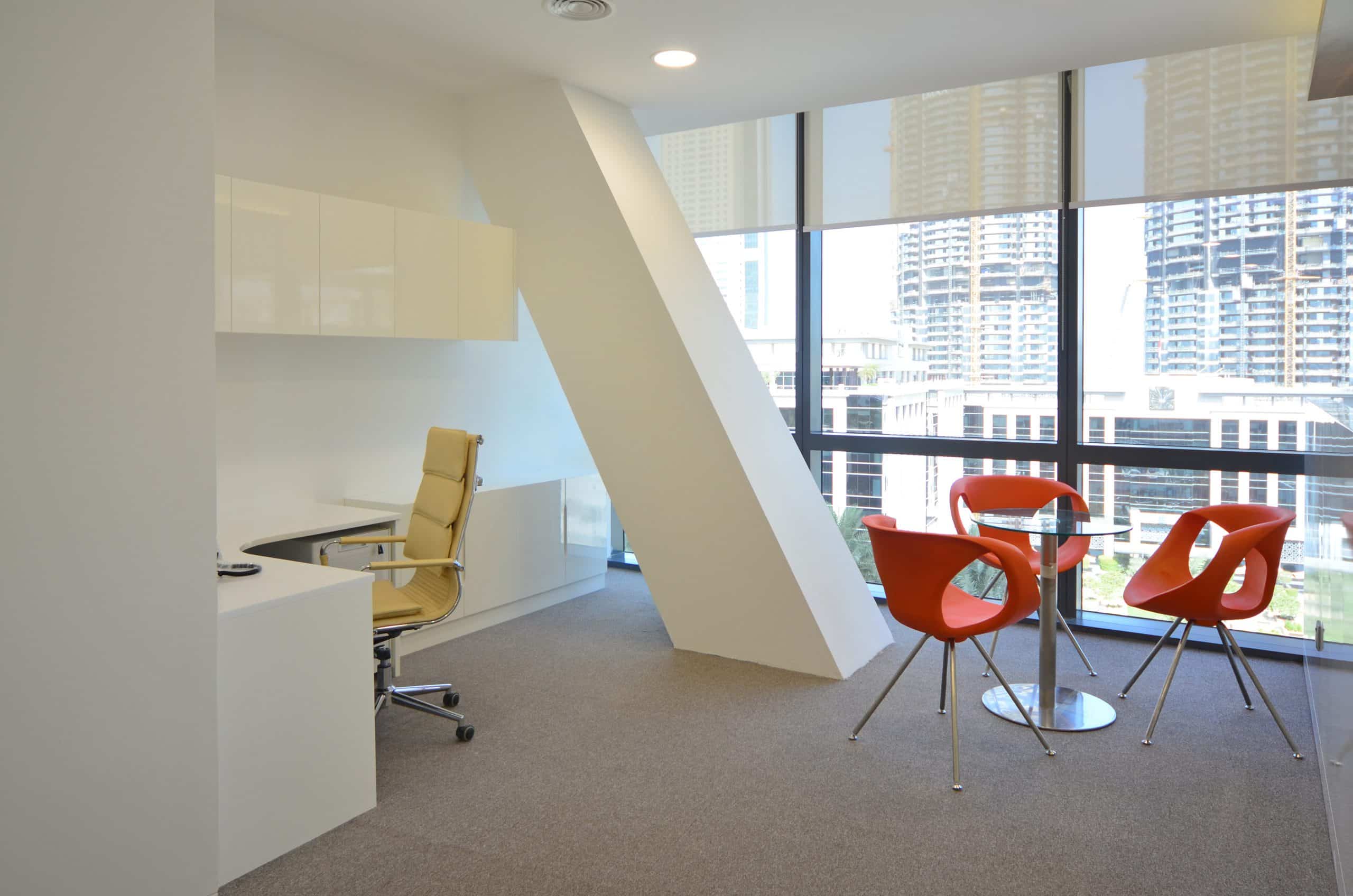 Dynamic workspaces for a new age community
The idea was to have a fluid and dynamic workspace that accommodates and encourages collaboration and innovation. Blurring the lines between work and private life building a new age community.

All the spaces follow a distinct color palette held together by the white fluid surfaces. Collaborative spaces are employed and are designed to be warm, cozy, and ergonomically designed where interaction and collaboration are maximized.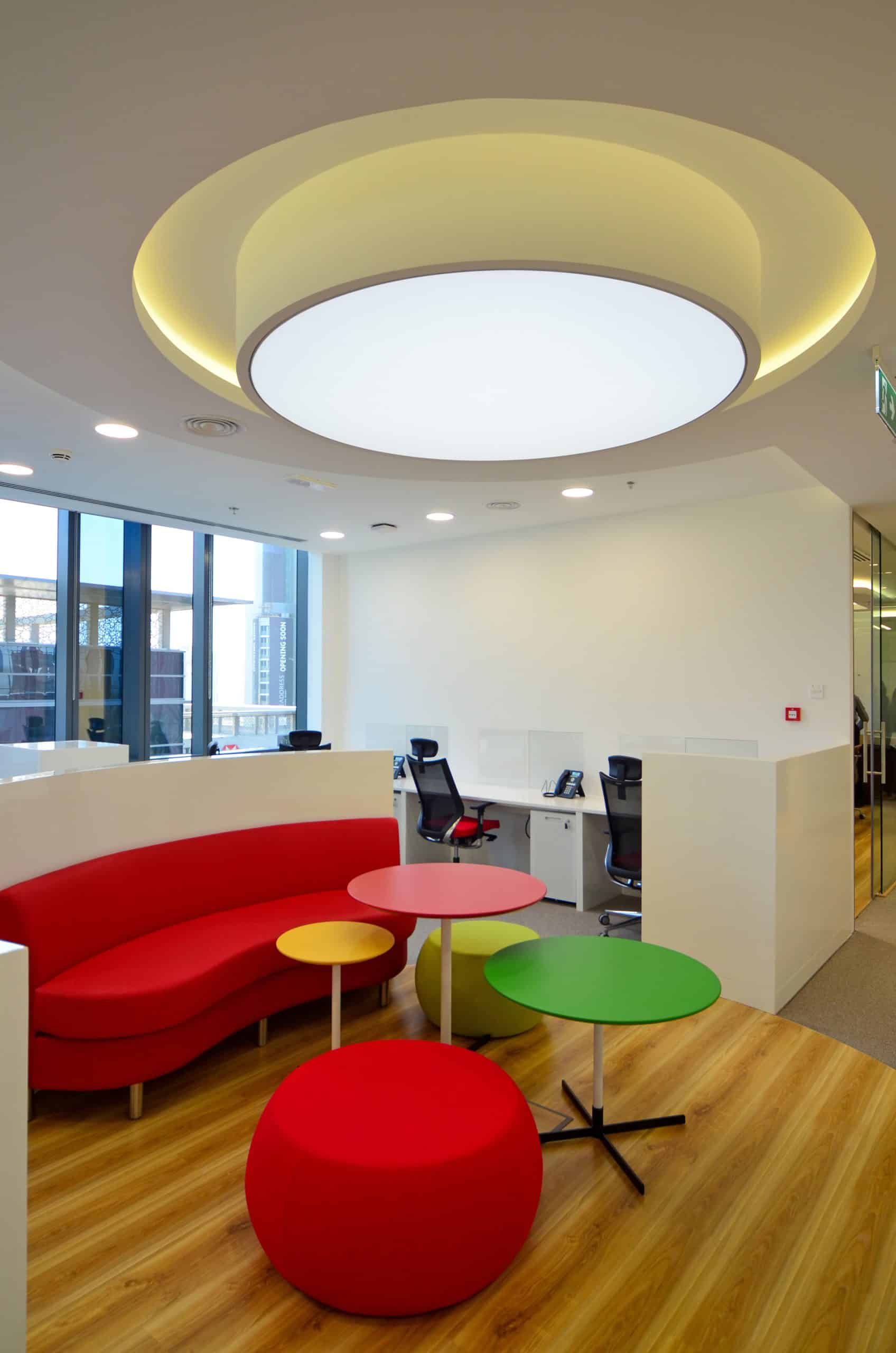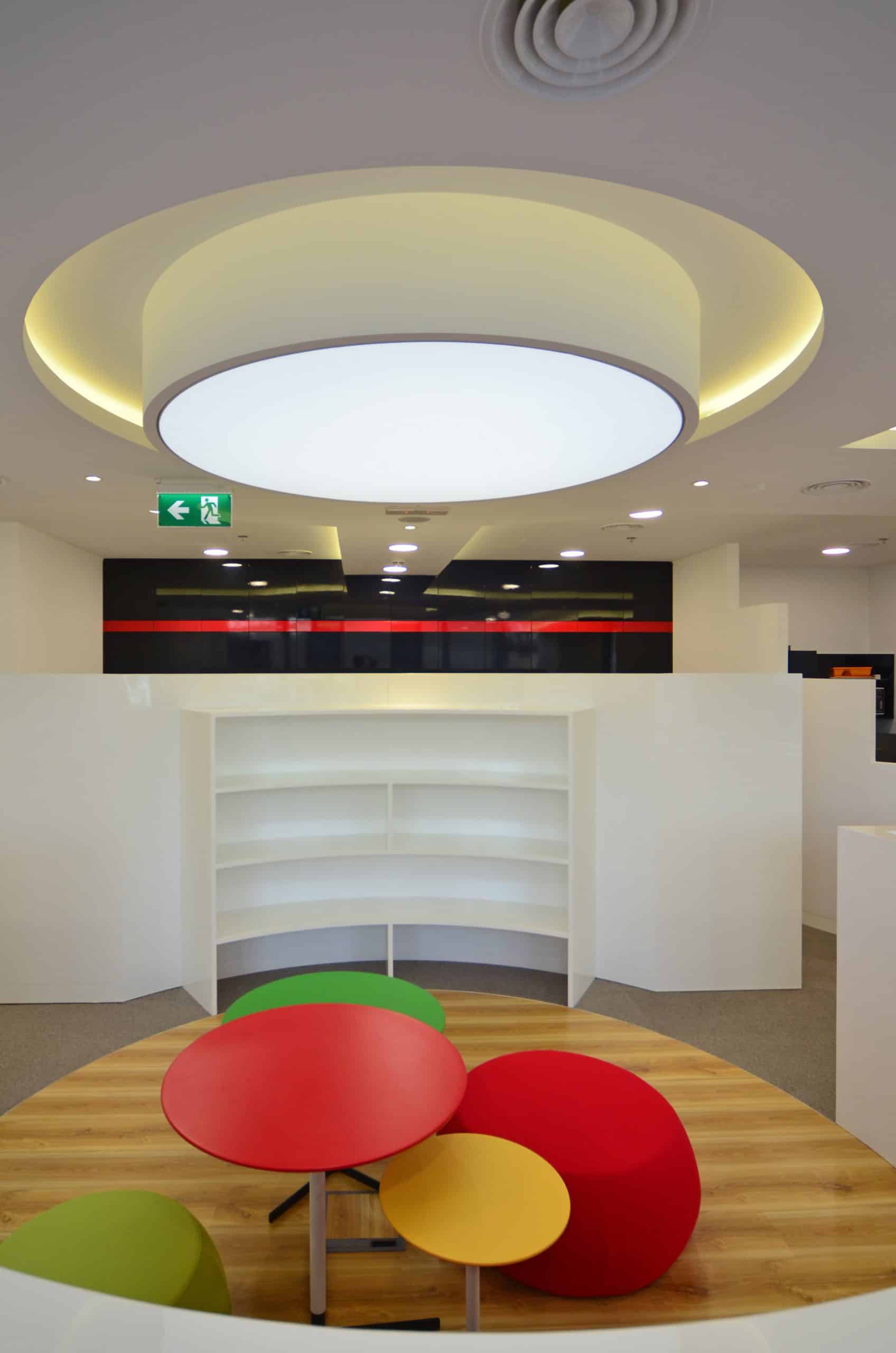 Blurring the boundaries between work and play
The design challenges the stereotypical workstation organization and re-infuses the idea of collaborative workspaces with playful curvilinear interaction - pods and a variety of clusters formed by plug-n-play of the modulated work- pods.
Simple and modern, minimal free-flowing gestures with perfection-driven detailing define the boundaries between open workspaces, cabins, and meeting spaces demarcating volumes within. Designed for those who truly appreciate craftsmanship and dynamic, vibrant spaces, the workplace exquisitely interweaves art and creativity in its realm.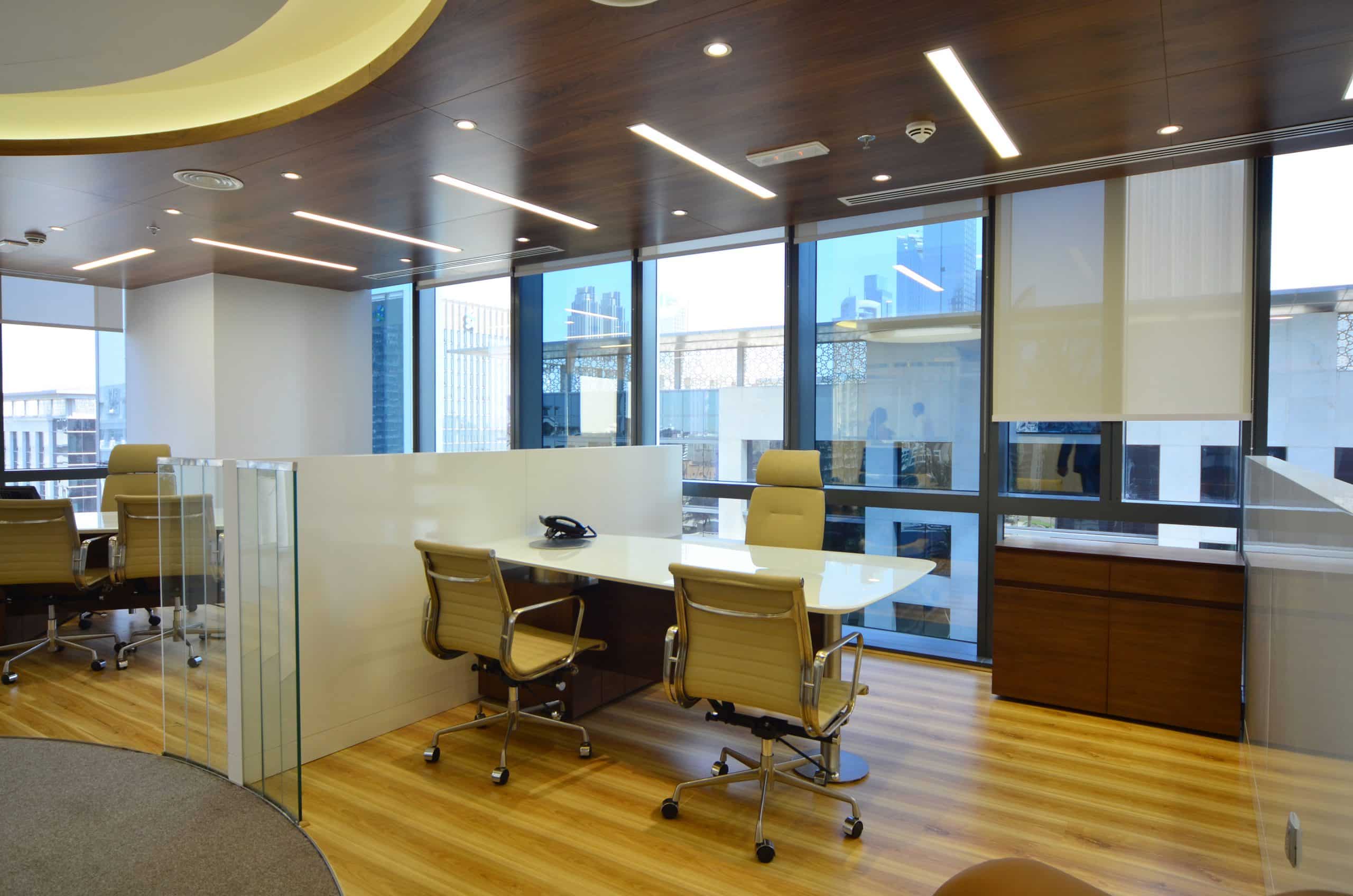 Designing for Adaptability
The floor plan is a balance of curvilinear plug-and-play modules with private workspaces. The lighting design is emphasized to complement the fluidity of the floor plan. The design promotes an environment that nurtures innovation, interaction, and inclusivity that adopts the working culture of the IL&FS.